Is anyone else preparing to host family or friends for the upcoming holidays? Well I have a little recipe that my grandmother shared with me years ago and now I want to share it with you. It is super yummy and just as easy to make. This little coffee cake is the perfect combination of cinnamon flavor and moist cake. Both young and old will enjoy this delightful little cake any time of day.
We are all big coffee drinkers in our family and a generous slice of this cake is the perfect accompaniment to the coffee of your choice. At home, we like to brew our own coffee but we also use products like mushroom coffee all the time too. We roast our own beans and even like to use coffee scales to make sure that we get the best flavored coffee every single time.
Coffee scales definitely make a difference to the taste of our coffee, but knowing which scales to buy was quite overwhelming as there are so many different makes and models. Fortunately, we managed to find an online guide that broke down everything we needed to know about coffee scales – you can click here for the full list of some of the most popular coffee scales out there.
Are you a big coffee drinker? Let me know in the comments below!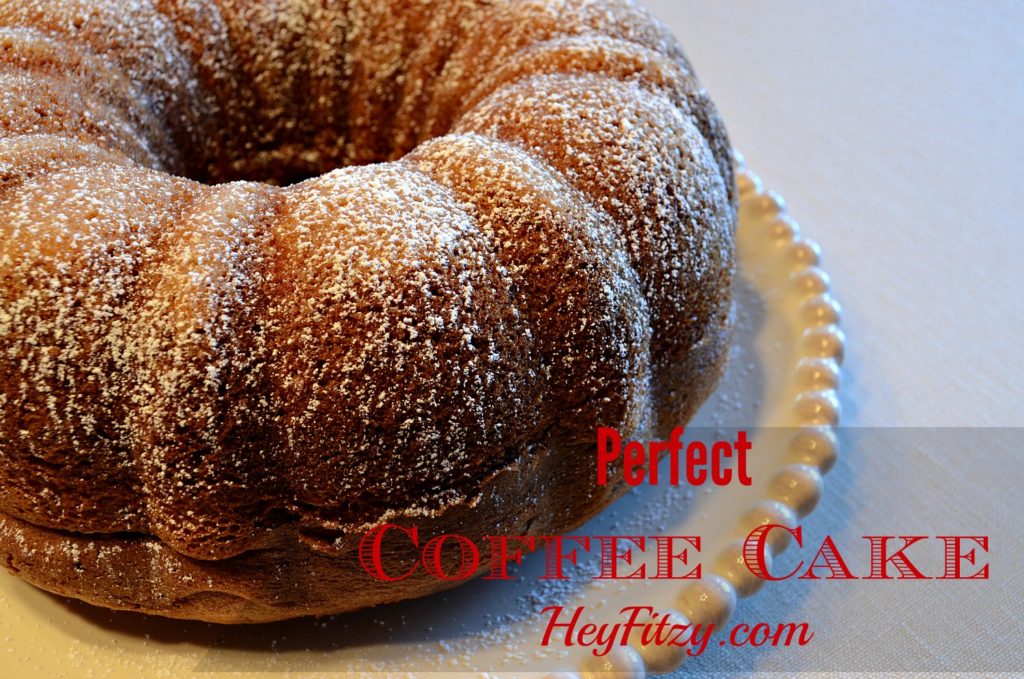 HeyFitzy.com
Yields 2
Coffee Cake
Perfect little coffee cake to serve your house guests! Will not disappoint!
10 minPrep Time
45 minCook Time
55 minTotal Time
Ingredients
1 package yellow cake mix
1 small instant vanilla pudding
3/4 cup oil
3/4 cup water
4 eggs
1 tsp. vanilla
1/4 cup sugar
2 tsp. cinnamon
Instructions
Combine first 6 ingredients.
Beat well.
Put batter in two greased loaf pans OR one greased bundt pan.
Mix sugar and cinnamon (you could also add 1/2 cup chopped nuts if you want)
Swirl the sugar and cinnamon through batter.
Bake for 45 minutes at 350 degrees.
Test for doneness with wooden toothpick.
Let cool in pan.
Remove from pan and enjoy!
7.8.1.2
5
https://heyfitzy.com/coffee-cake/
So, how can you make this tasty creation? Well, this coffee cake is easy to make a day or so ahead of time and is great to have ready when your guests arrive. It can be served with morning coffee or as a simple afternoon snack. It could also be served as an after-dinner treat. It is a multi-purpose cake that everyone enjoys.
Oh, and did I mention it is kinda pretty!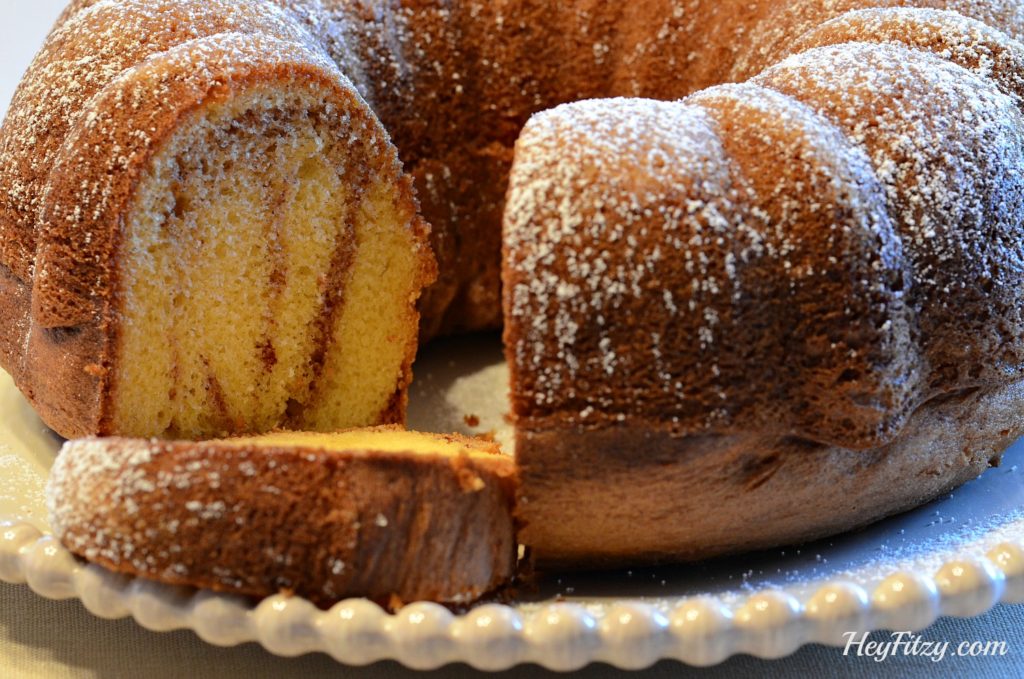 The cinnamon and sugar make a pretty statement when you slice each piece and a little powered sugar is fun sprinkled on the top. After this last batch, my five year old quickly announced this is her "most favorite cake ever!" Gosh do I love that girl!