Oh my…can you believe it! Am I the only one getting a little nervous about the 
One Room Challenge
. We are already in week 3 and I feel like we are moving at a snails pace. We were off to a slow start with the design process. It feels like it took me forever to get the closet cleaned out so I could even start to envision what the new space would look like. Am I the only one that has trouble seeing  a shiny new space when a big pile of mess is staring back at me? You can take a look at the messy starting picture
here
.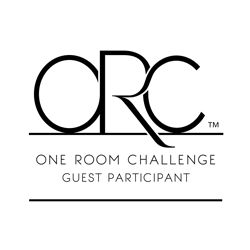 So this week we did make some nice progress on the walls.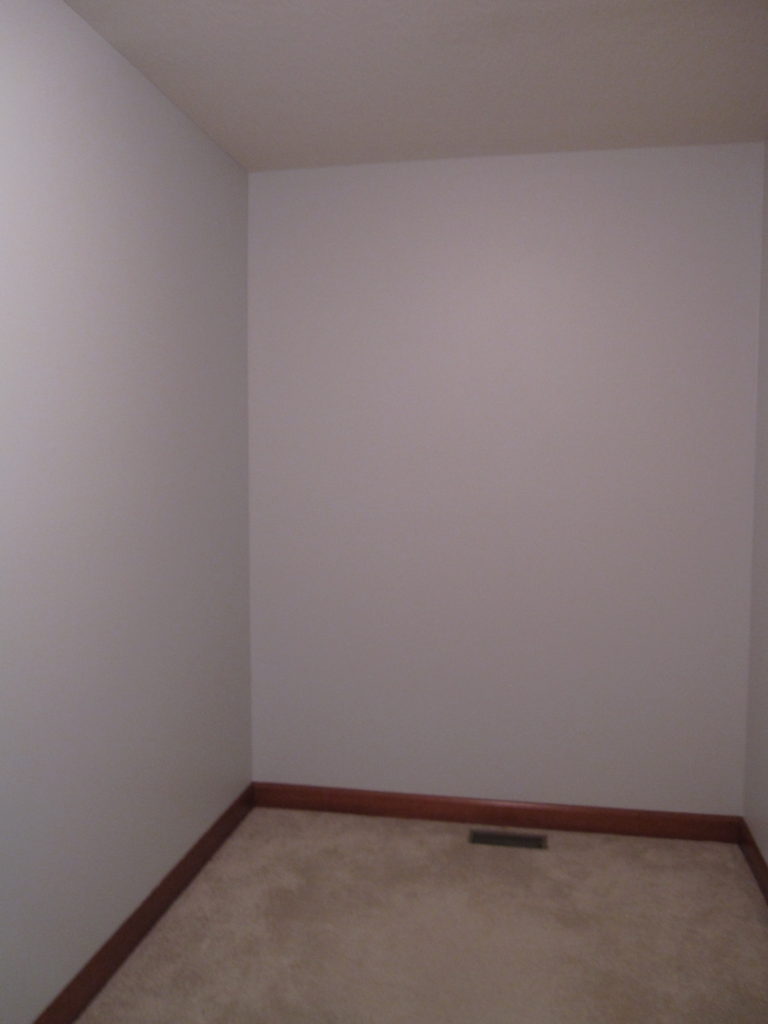 I was super excited to paint this week. It provided me an opportunity to try the new Purdy Power Lock system. Am I the only short person that struggles to paint a tall wall?!?!  🙂 What I loved most about the extension pole was the ability to lock in at just the right length.  The quick release button was easy to use and made refilling the roller a breeze. We painted the entire closet using Benjamin Moore- Natura paint in OC-28 Collingwood with an eggshell finish. Honestly this paint was left over from another project so I simply selected the color based on what I had available. Figured it would provide a nice neutral base for the space. The lighting is horrible so please trust me when I say the color is a beautiful soft gray…not pinkish blah!
Here is a friendly reminder from last week of our old school drafts. We measured over and over to ensure each side would perfectly accommodate our needs.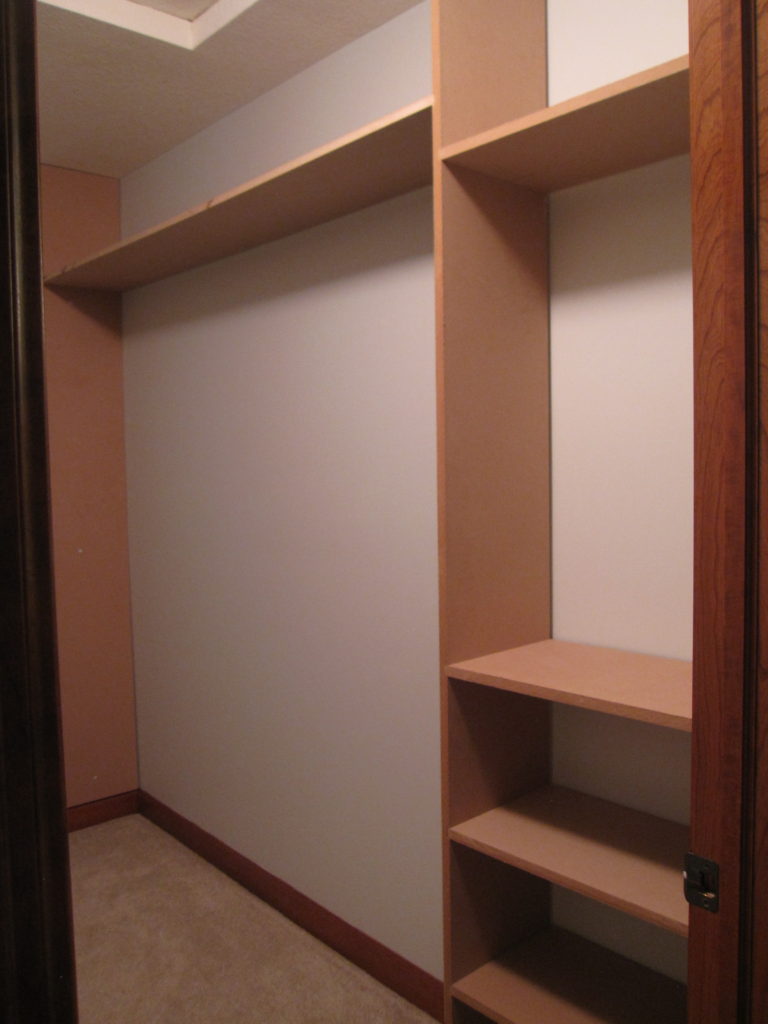 Now comes the fun part!  Building!  Fitzy and I have a blast dragging wood through the house…creating chaos…and simply working on projects together.  While for some couples this would be extremely frustrating…for us…we have learned to appreciate the quality time together. But just to keep it real…doesn't mean we always see eye-to-eye!   Here is a shot of HER SIDE.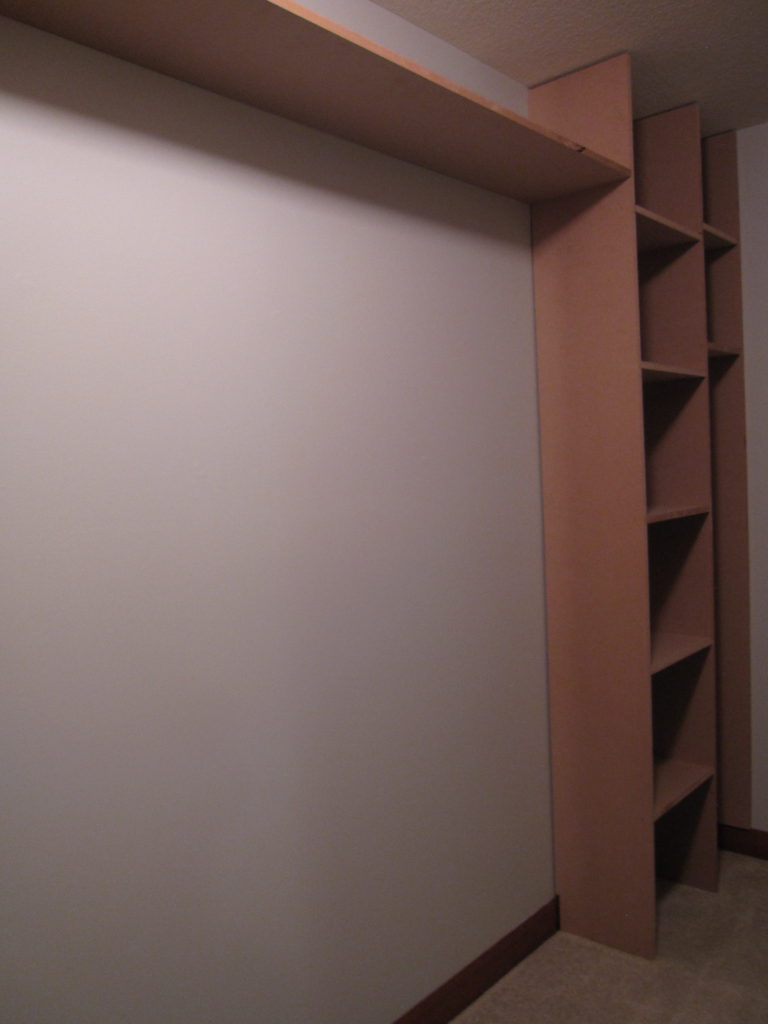 Here is a shot of HIS SIDE.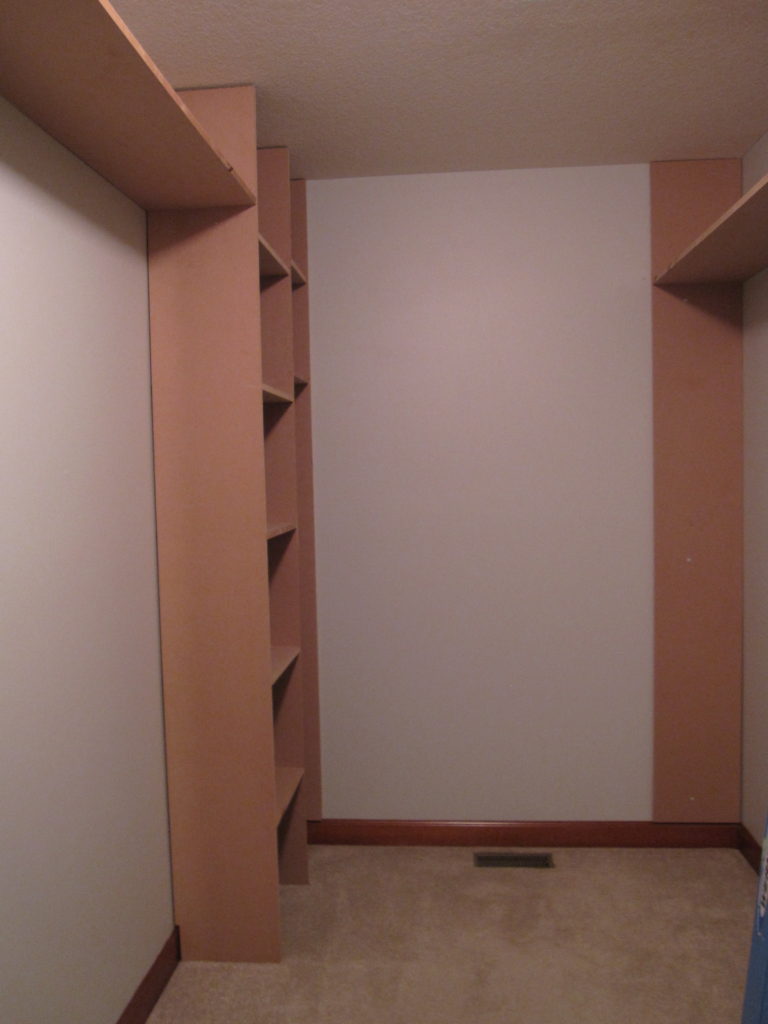 We selected MDF board for this project. It is typically defect free and cuts / routs easily helping us to create a finished look. I also like the flat, smooth surface that always looks great when painted.  Plus… it is extremely cost efficient allowing us to create this closet at a fraction of the cost of the pre-made stuff.
It is really starting to look like something functional.  While I know the word 'functional' isn't considered sexy by most…it is always a top priority in our projects. We always start with functional and believe we can add the pretty.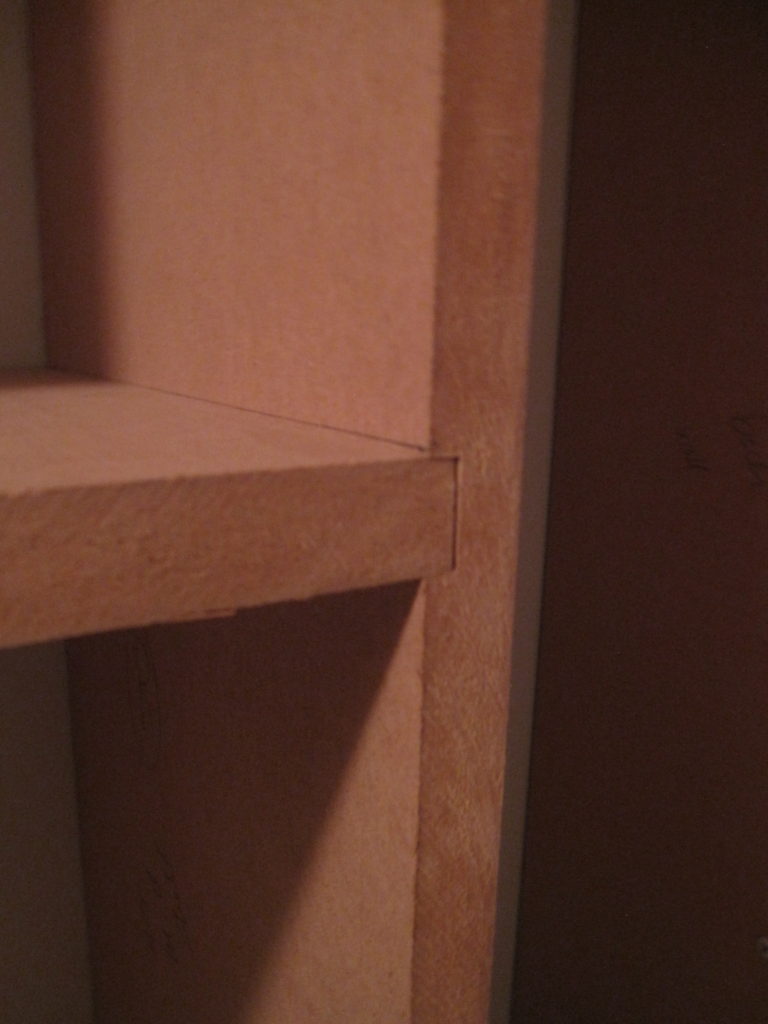 Just for a moment I want to give Fitzy some extra credit.  🙂  He spent a great amount of time cutting each piece with his router saw to ensure a perfect fit for each shelf.
Thank you for following along as I work to transform our master closet from drab and messy to functional and beautiful. Check back each Thursday to see our progress.
Next up…we will keep painting…and praying we get this closet finished in time. Stay tuned until next week.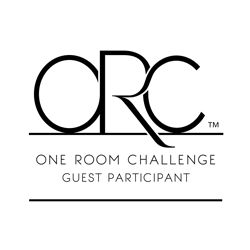 One Room Challenge  Week-by-Week
Week Three
You can follow me here:
Facebook/Twitter/Instagram/Pinterest