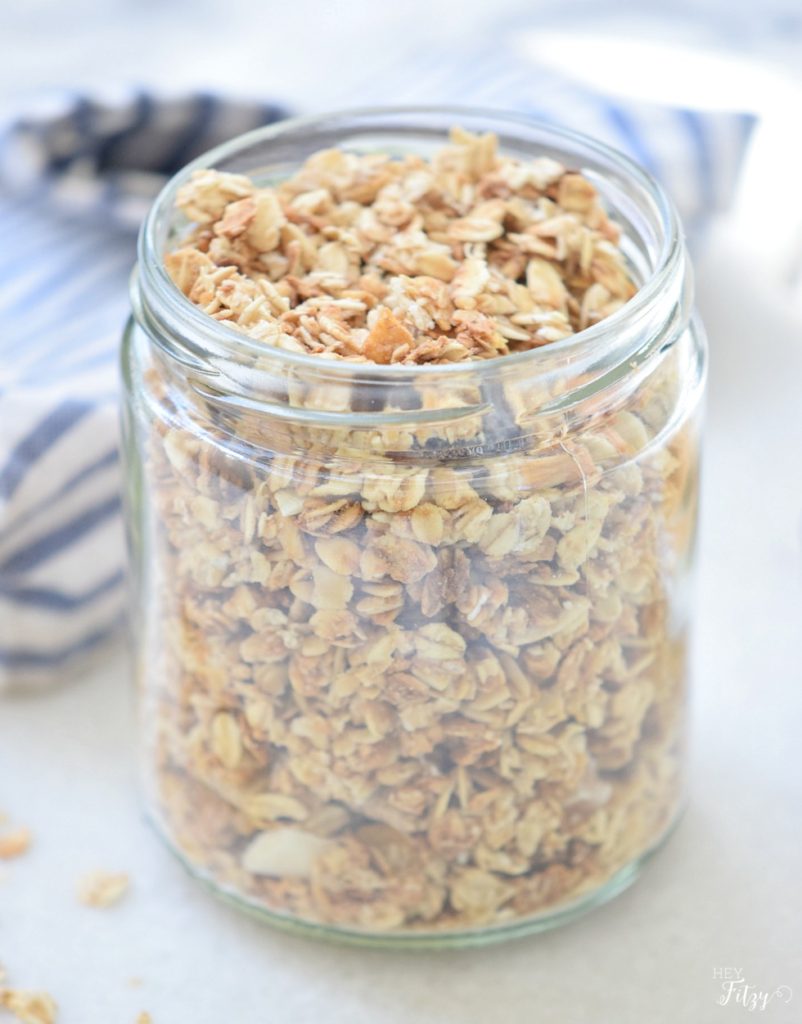 Hello friends. If you are new here and stopping by as part of The Spectacular Summer Blog Hop – Welcome! My name is Tammy and I blog here at Hey Fitzy. With four crazy kids and two wild dogs, my goal is to turn chaos into comfort. Quick and easy recipes are my way of feeding a busy family that always tends to have somewhere else they need to be. There is never a shortage of homework or activities! Until tomorrow that is…finally our first day of summer vacation.
If you don't know this about me yet…I am a label reader. After we discovered our youngest daughter is allergic to dyes, we were forced to read every single label of every single product that entered our home. Not only food labels but also household cleaning products and over-the-counter medicines. When I say every. single. label I really mean it. After years of reading labels and finding lots of ingredients I couldn't even pronounce, I started to get creative in finding healthier alternatives for my family. It is so important to make sure your family is eating healthy and keeping nasty stuff out of their system, whether that is by eating organic food or taking things like vitamin k drops to replenish anything you are missing out on, health is wealth.
In my search for healthier options, I struggled to find healthy granola that didn't include extra unwanted ingredients. It drove me to find my own alternatives, after reading reviews similar to the Bio X4 review and other reviews on health product sites, I discovered health supplements and various other nutrients to take for a health kick and to enable your body to stay running smoothly. Some good examples I came across, are these on sites like Instagram, for example, unify health labs had a few interesting options. It's a great way to keep your body healthy and work alongside health foods you're eating. So, today I am sharing an easy recipe for crunchy granola that only includes real ingredients I can feel good about.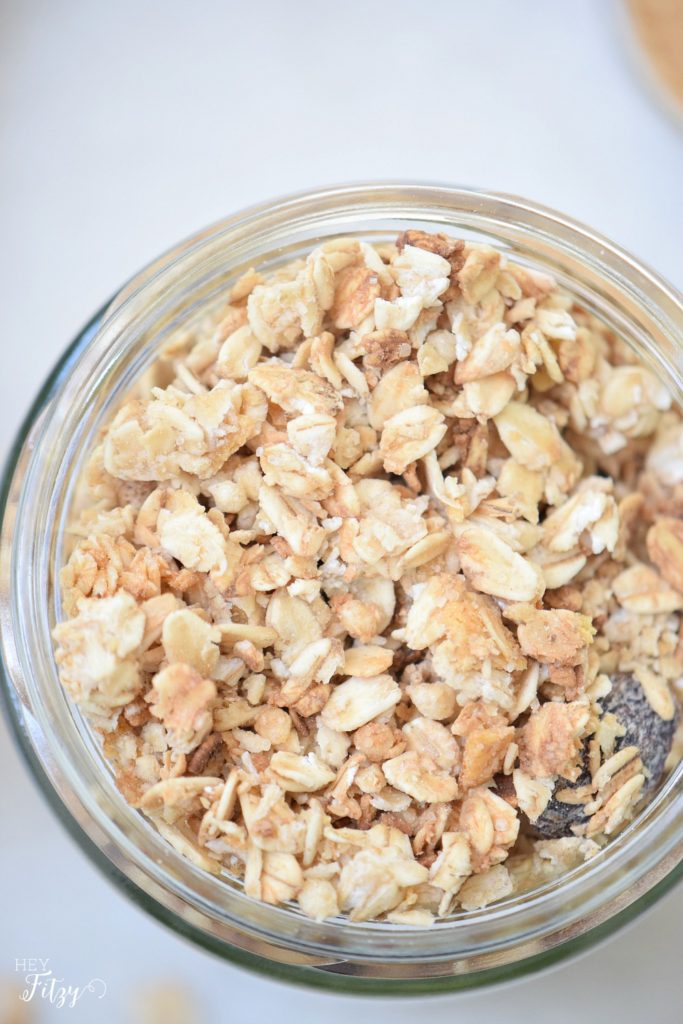 This is a great recipe that can be adjusted according to your preferences. Instead of using prunes, different types of dried fruits and nuts provide a great alternative.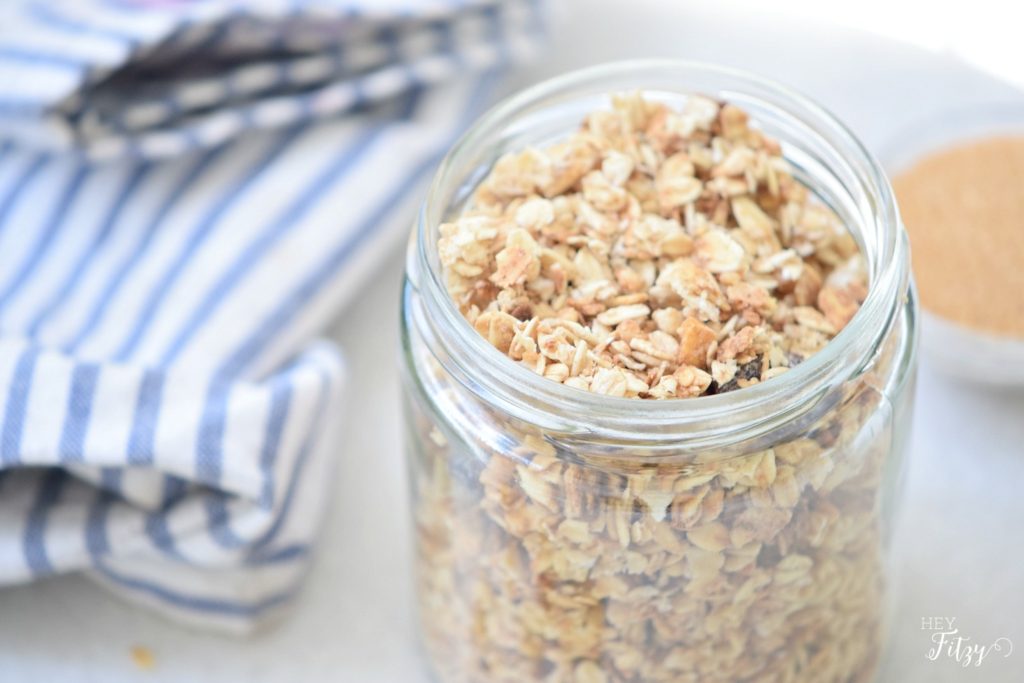 This recipe can be made in advance and stored in airtight containers. This is a great way to prep for a busy week and gets out the door in time on busy mornings.
Ingredients
2 Cups regular oats
1 Tbsp apple spice
2 Tbsps coconuts flakes
¼ Cup chopped almonds
¼ Cup prunes
¼ Cup honey
2 Tbsps brown sugar
2 Tbsps almond oil
Pinch of salt
Instructions
Preheat oven to 300°F and arrange parchment paper in a baking sheet.
In a saucepan over medium heat mix the brown sugar, honey, almond oil, and salt. Stir until well incorporated, then remove from the heat.
In a large bowl mix the oats, coconut flakes, almonds, and prunes.
Coat the dry ingredients with the honey mix.
Spread over the baking sheet.
Take to the oven for 25 minutes or until golden.
Remove from the oven and set aside to cool down.
Enjoy and save some for later.

Tips

You can try it with different ingredients such as other nuts and dried fruits
7.8.1.2
54
https://heyfitzy.com/crunchy-granola/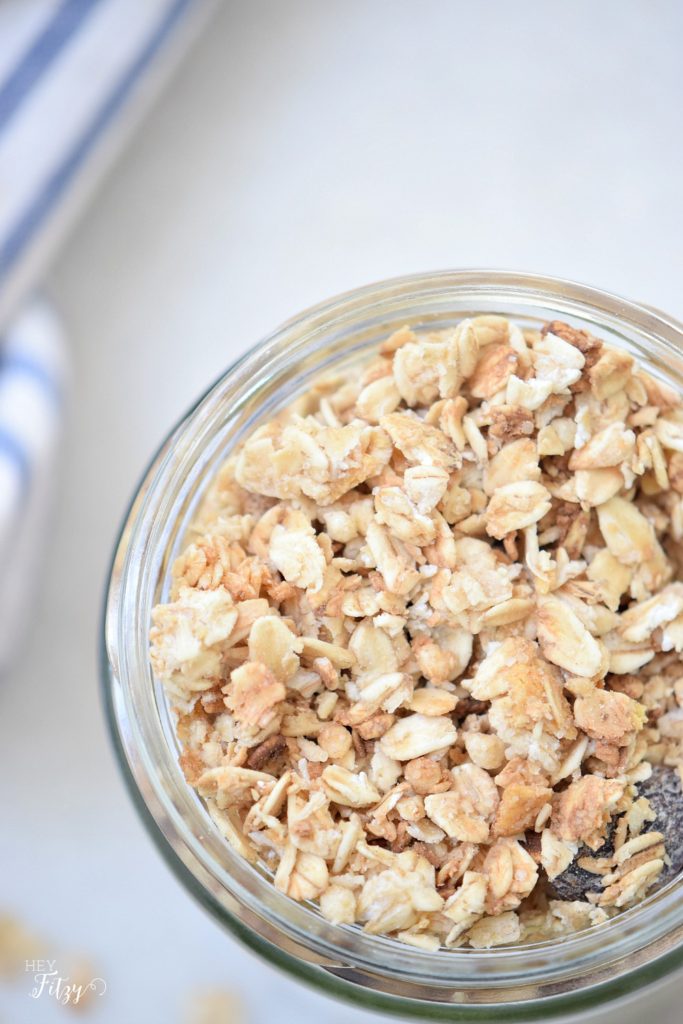 My favorite way to enjoy this granola is mixed with yogurt and fresh berries.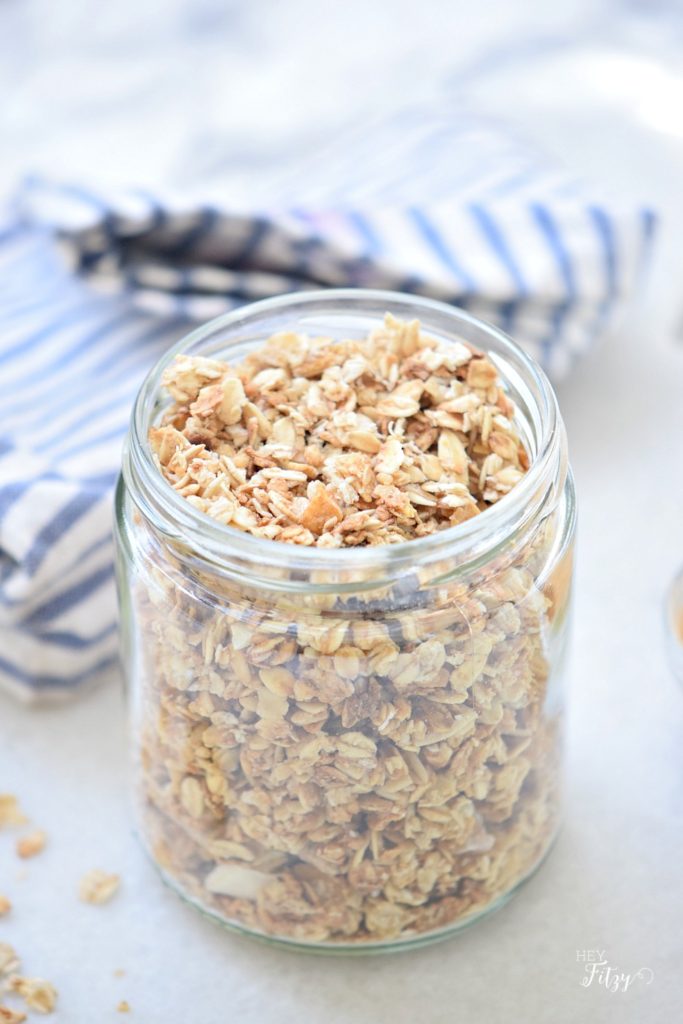 How do you battle the constant list of questionable ingredients? Have you found any great recipes that provide a healthier alternative?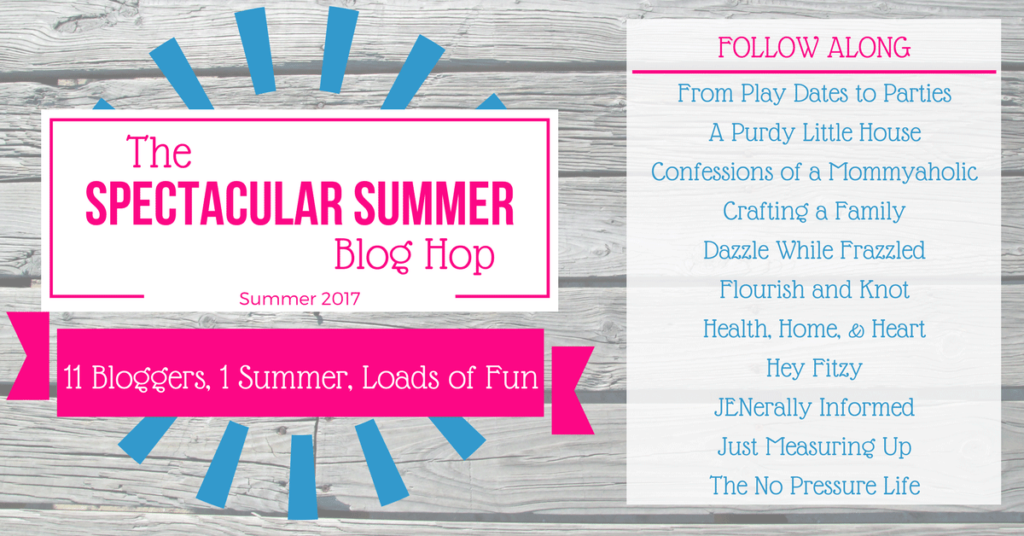 2017 Summer Blog Hop Co-Hosts:
From Play Dates to Parties
JENerally Informed
Hey Fitzy
Dazzle While Frazzled
Just Measuring Up
Health, Home, and Heart
Crafting a Family
A Purdy Little House
Confessions of a Mommyaholic
The No Pressure Life
Flourish and Knot