I can't believe it is final reveal day. We have been working on a teenage boys room for several weeks now as part of the One Room Challenge hosted by Calling It Home . We moved into our home just 4 months ago and this room was literally a blank slate. It was been so fun working on the transformation of this space while also seeing our son get so excited about his new room.
Here is a before picture just to remind us how far this room has come!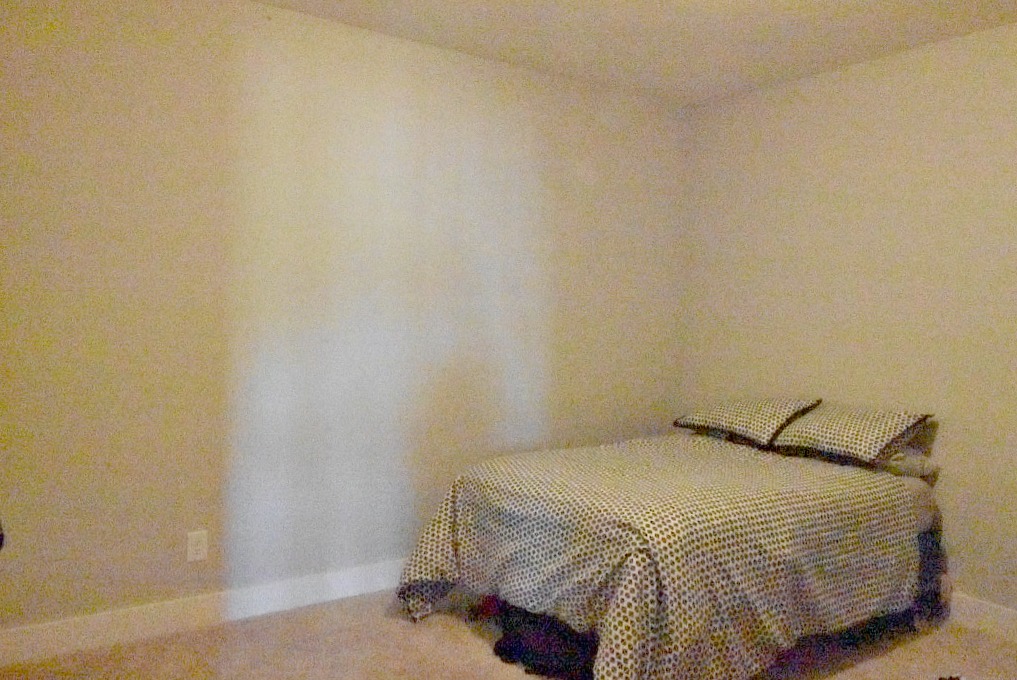 And here is the after picture! Eeeeks! I can't believe how far this teenage boys room has come in just a few weeks!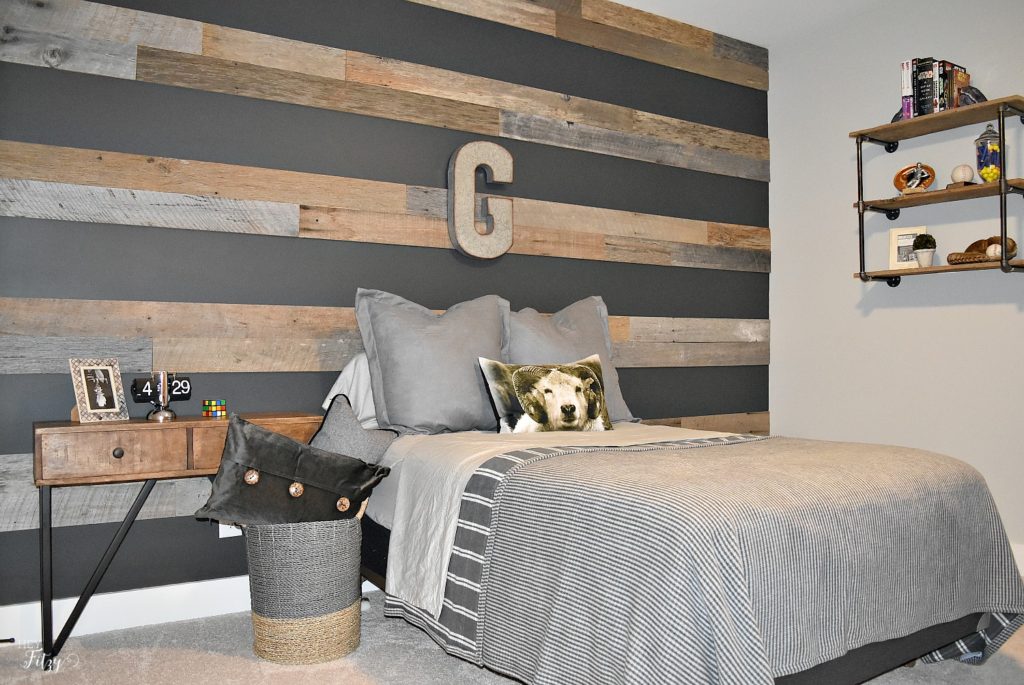 Mixing shades of gray helped me create a tranquil space with a bit of a cool vibe! This is exactly what my son was hoping for! Should I have gotten ceiling fans too? Maybe, maybe not! Nevertheless, it does not matter anyway now!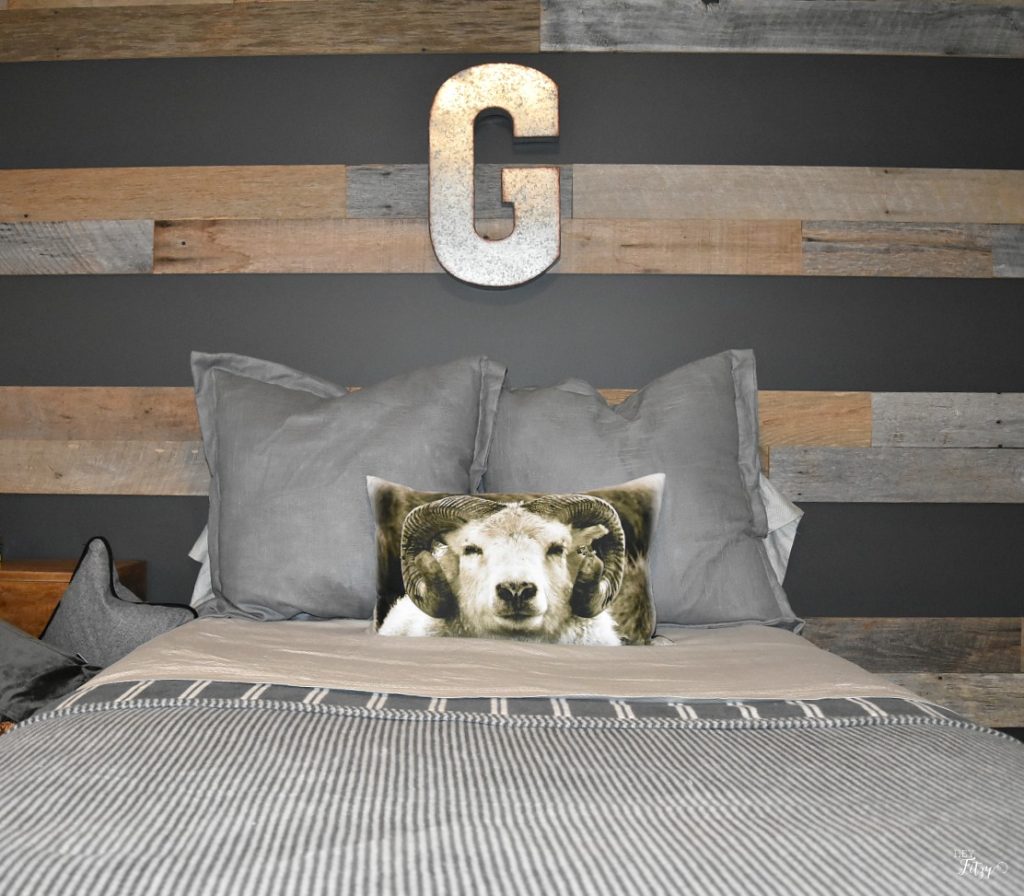 My son wasn't too sure about the ram pillow at first but I love the bit of character it brings to the room.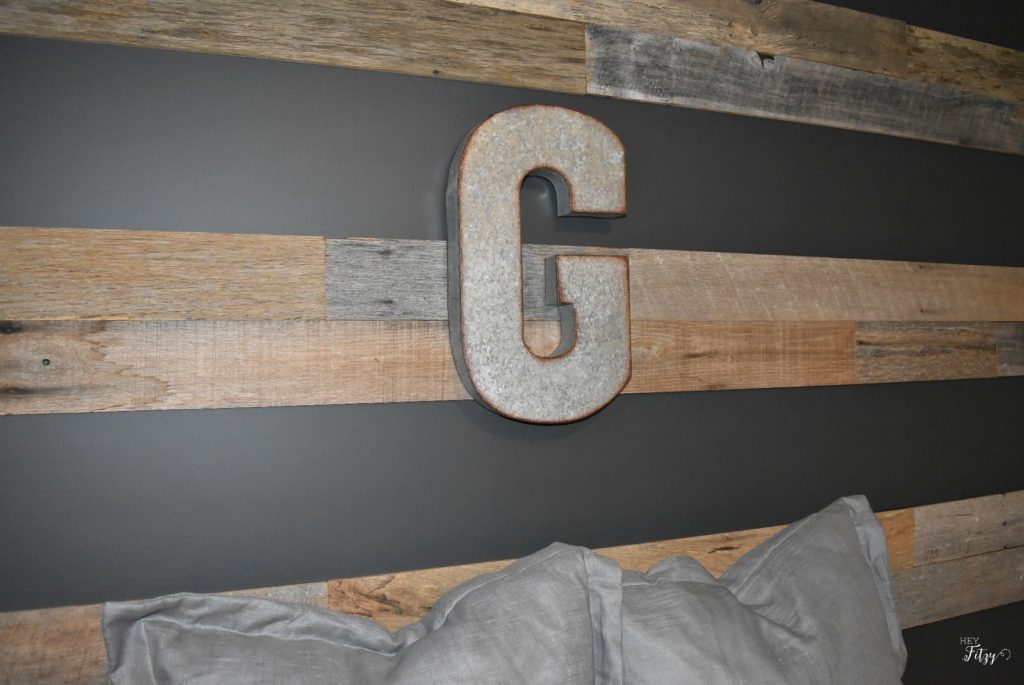 Hobby Lobby helped me score this metal G. It was the perfect size to bring a focal point to the barn wood wall we created.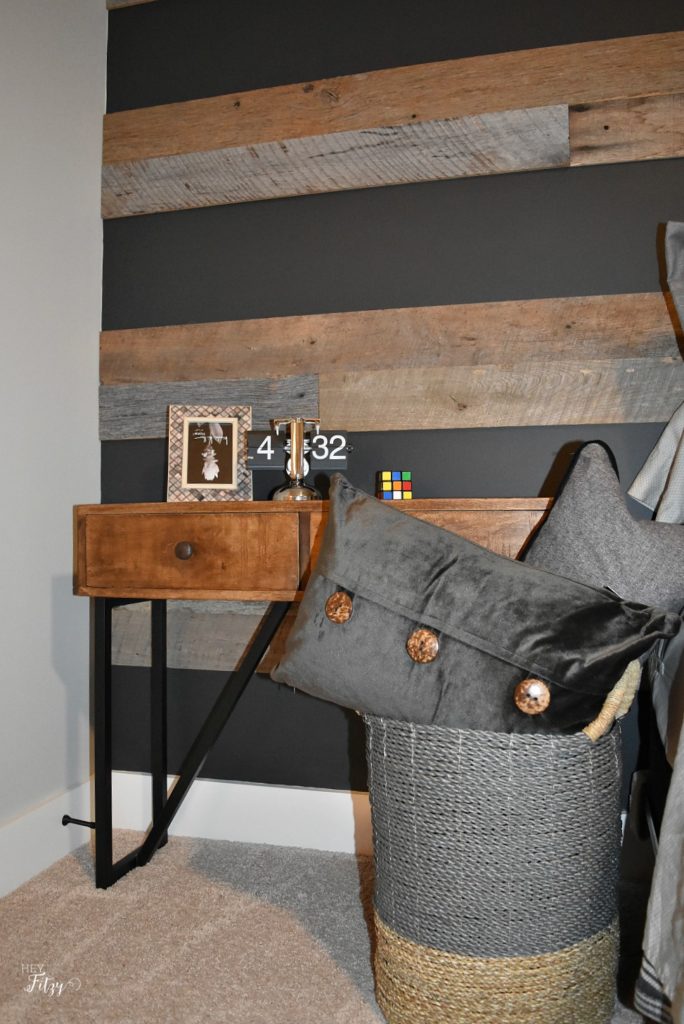 I found this fun little side table and basket at Home Goods!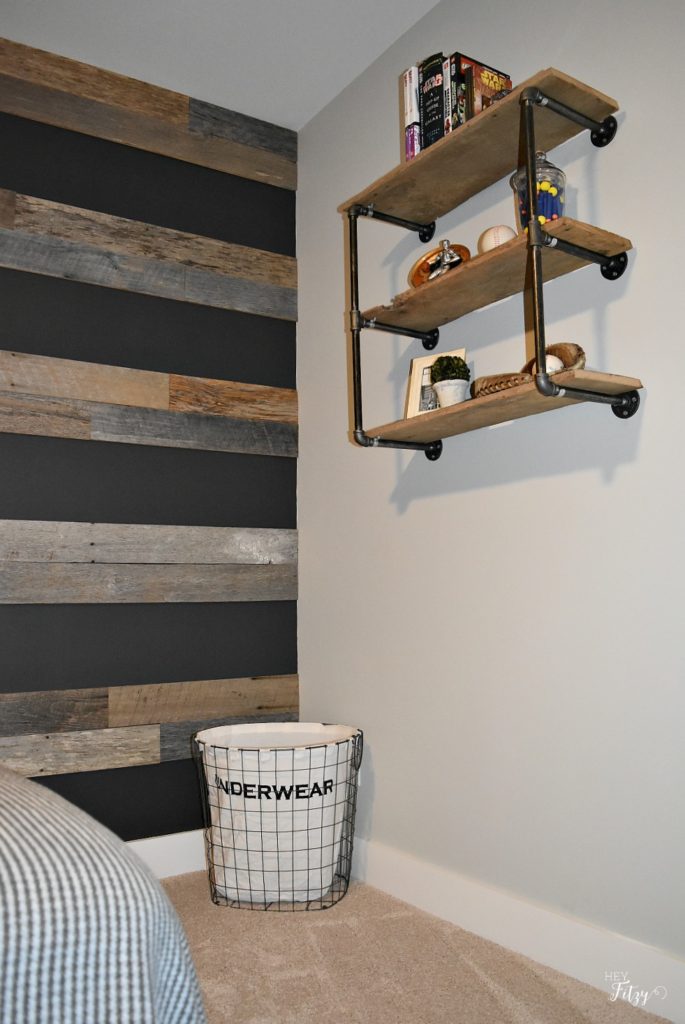 This metal basket has been in our laundry room for years. I moved it for this transformation and really like the way it looks in our teenage son's room.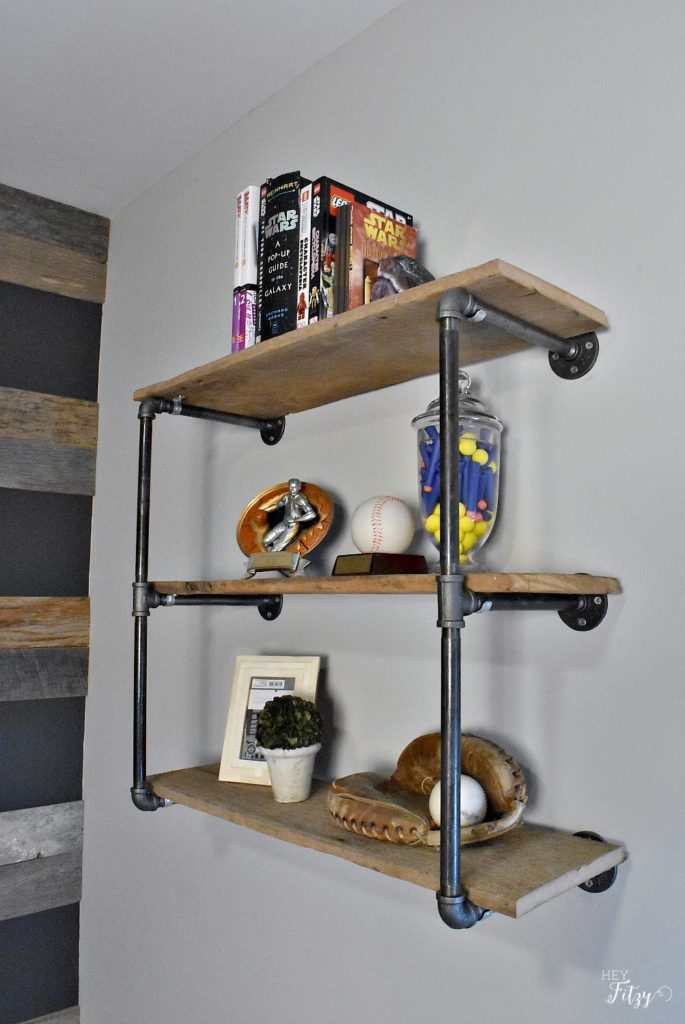 These industrial pipe shelves were a fun DIY project for the space. They created the perfect space to put his Star Wars items. We even thought about getting him a home planetarium adding that little bit of the Galaxy to his room.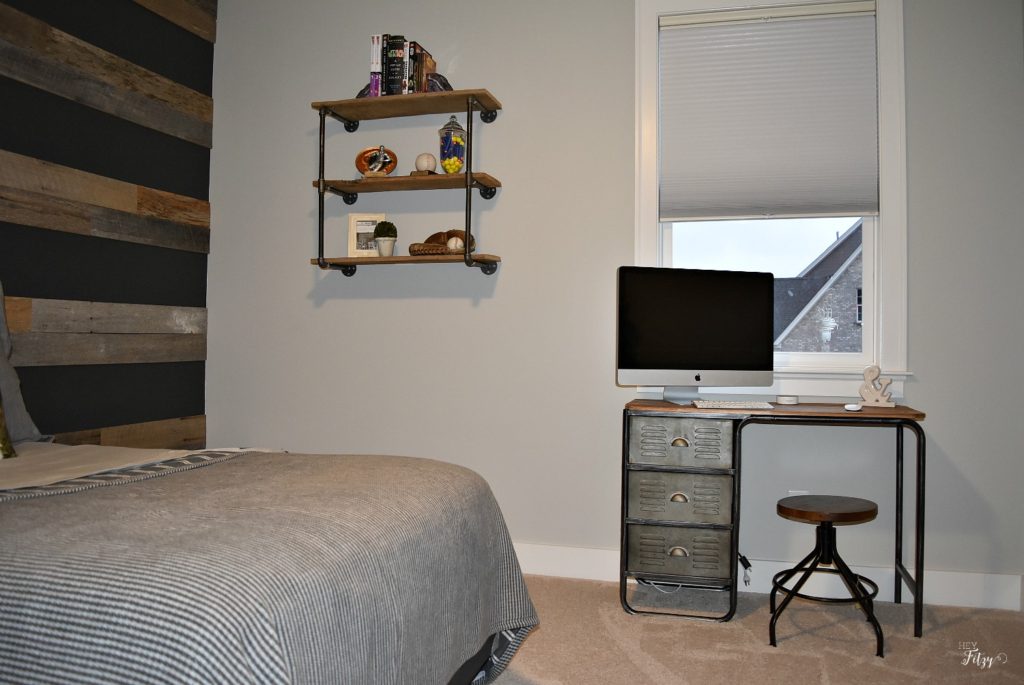 It took me a while to find just the right desk for this space. After searching hours online, you will never believe where I found it!!! Walmart people…Walmart! Seriously…that store has majorly upped their game in the last year or so! The cute little stool was a Home Goods find. Now he has the perfect place to do both his homework and play his video games, which is a win-win in my books! He's recently become obsessed with playing games from Gamulator, so I wanted to give him his own space to sit and relax.
One thing that we all absolutely love is the barn wood accent wall. I knew that this room needed an accent wall as a real focal point and so we started looking for ideas. I had seen a stone accent wall online which I loved, but I was also a fan of the wood. When I showed them to my son, he slightly preferred the wood, so that's what we went for. It took a lot of time, but I think it's worth it.
Thank you for all your support and kind words during the One Room Challenge. It has been a delight to transform our teenage son's room from a blank slate into a cool retreat for him.
You can check out my other One Room Challenges below!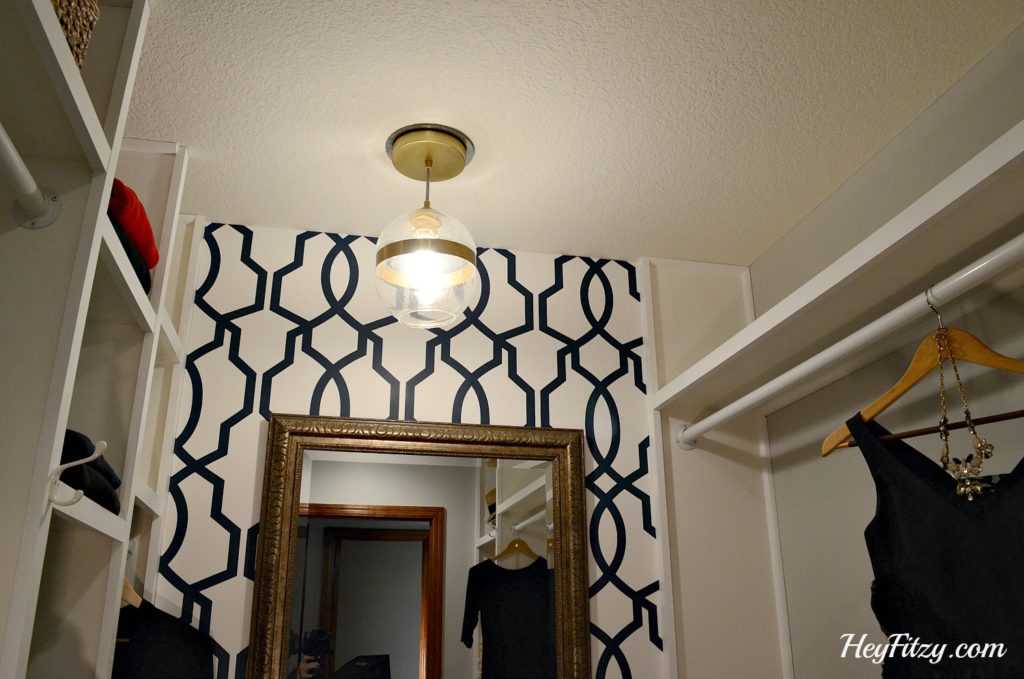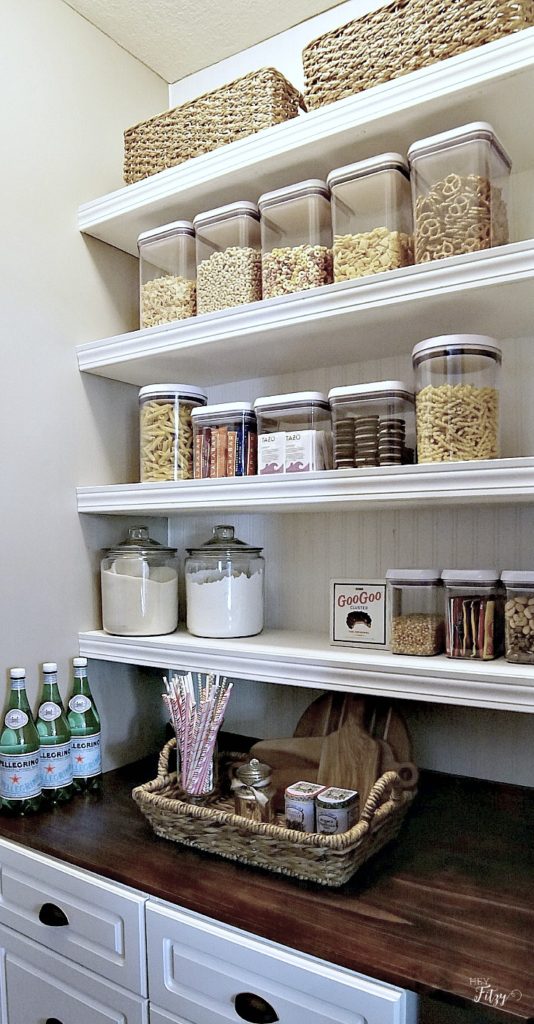 Below are a list of sources for our teenage boys room!
Paint Colors- Accent Wall-Sherwin-Williams-SW 7069- Iron Ore; Main Color- Sherwin Williams- SW7015- Repose Gray
Ceiling Fan- Home Depot
Industrial Pipe / Barn Wood Shelf
Metal Letter G- Hobby Lobby
Desk- Walmart
Desk Stool- Home Goods
Sheets- Target
Blanket- Home Goods
Ram Pillow- Home Goods
Gray Basket- Home Goods
Large Gray Pillows- Steinmart
SaveSave
SaveSave
SaveSave
SaveSave
SaveSave
SaveSave
SaveSave