Oh my goodness…can you hardly stand it! It feels like Christmas. All week I have been filled with anticipation as we await everyone's final reveal in the One Room Challenge . Seriously folks!!! It is so inspiring to witness the transformation of each and every space. The biggest thank you to Linda from Calling it Home. None of this would be possible without her motivation and encouragement!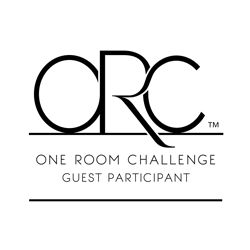 For our One Room Challenge we decided to tackle our master bedroom closet. We don't live in the biggest house but one thing it does have is a walk-in closet. I personally love having one so you should take a look at the closet solutions from Organized Lifestylez if you like what you see from this post! The only issue with the closet was the fact that not much love or time had gone into making it look nice and well organized. I loved having the closet space but hated looking at it! It truly was a disaster. You can take a look at the messy starting picture here. Builder grade wire shelving was not the best use of space and offered very little storage for a shared master closet. We were swimming in piles of clothes haphazardly shoved in place.
Over the last six weeks we were busy pulling out builder grade wire shelving, painting, designing and building our custom built-ins, putting up wallpaper, installing new lighting, and let's not forget, the finishing touches. Shall we take a peek!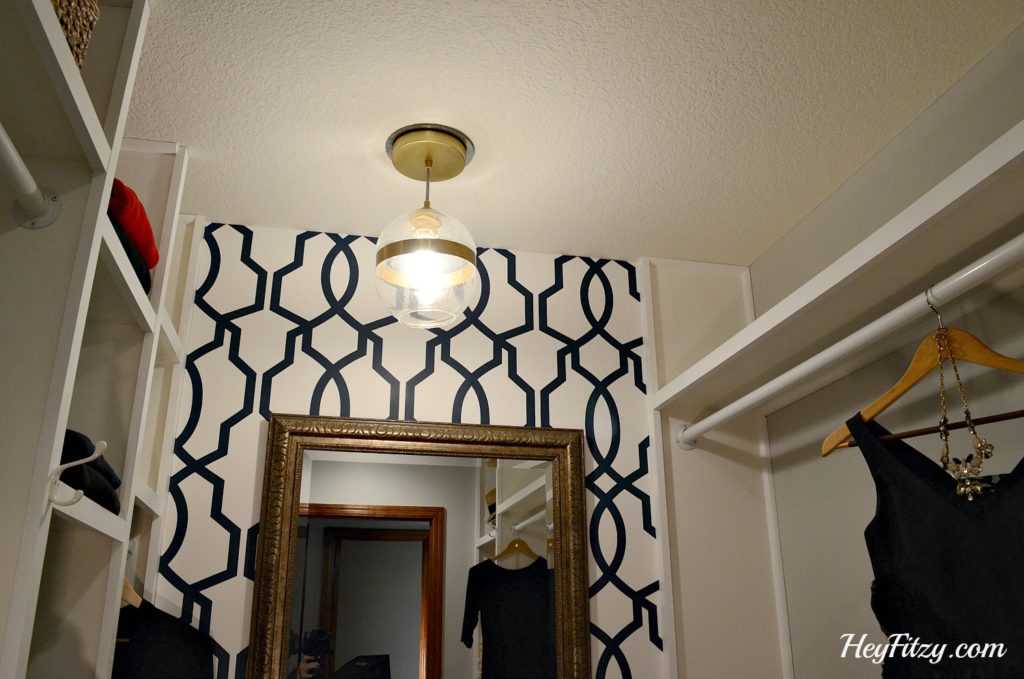 I am in love with
this beautiful wallpaper
. It was my first attempt at hanging wallpaper so I was very nervous. But wouldn't you know it really wasn't that bad. It helps that I started with a small space. 🙂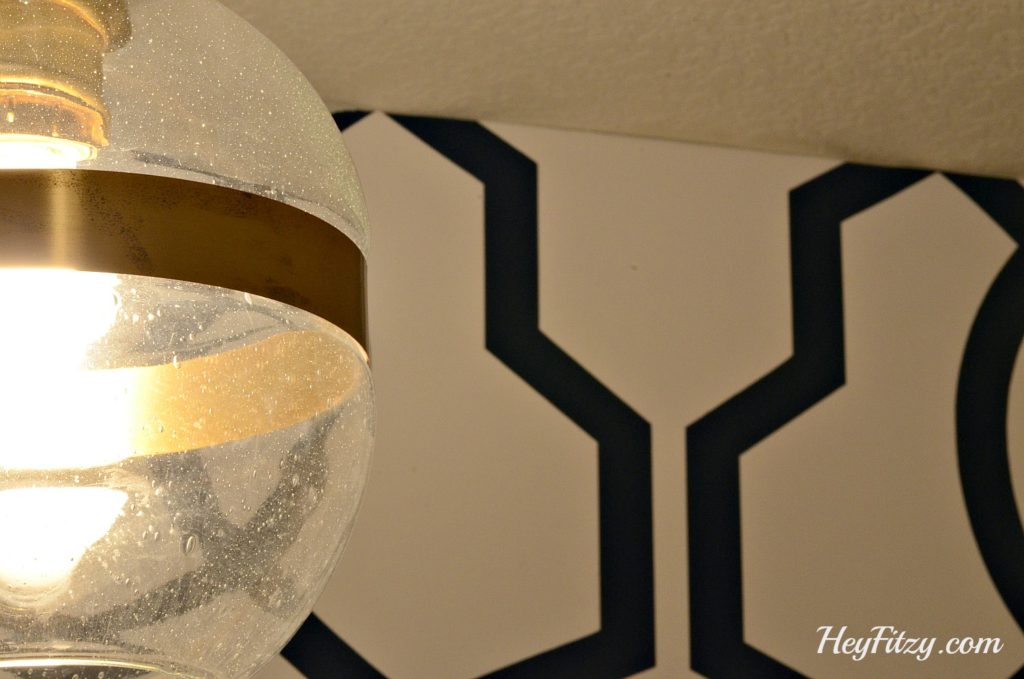 This
beautiful pendent light
from West Elm created just a little bit of last minute stress for this project. Fitzy had the main light portion of the fixture installed in no time flat…then came the interesting part. You see the beautiful gold rings above the light bulb? Well…they were not included in the package when it arrived on our door step. And…they are seriously important as they hold the glass dome in place. Without them, I just had a light bulb hanging from the ceiling. We quickly made a call to West Elm and they couldn't have been nicer. Without question they shipped out a replacement light. But wouldn't you know the light figure got caught up somewhere during delivery and barely made it in time for my final reveal. The light fixture finally arrived late on Tuesday of this very week! Yikes…that was a little too close for comfort. Now look at her…isn't she beautiful! Putting it all together wasn't an issue at all, but at first we thought we would have to
find a commercial electrician
to come and sort any rewiring, but we managed to sort it ourselves in the end!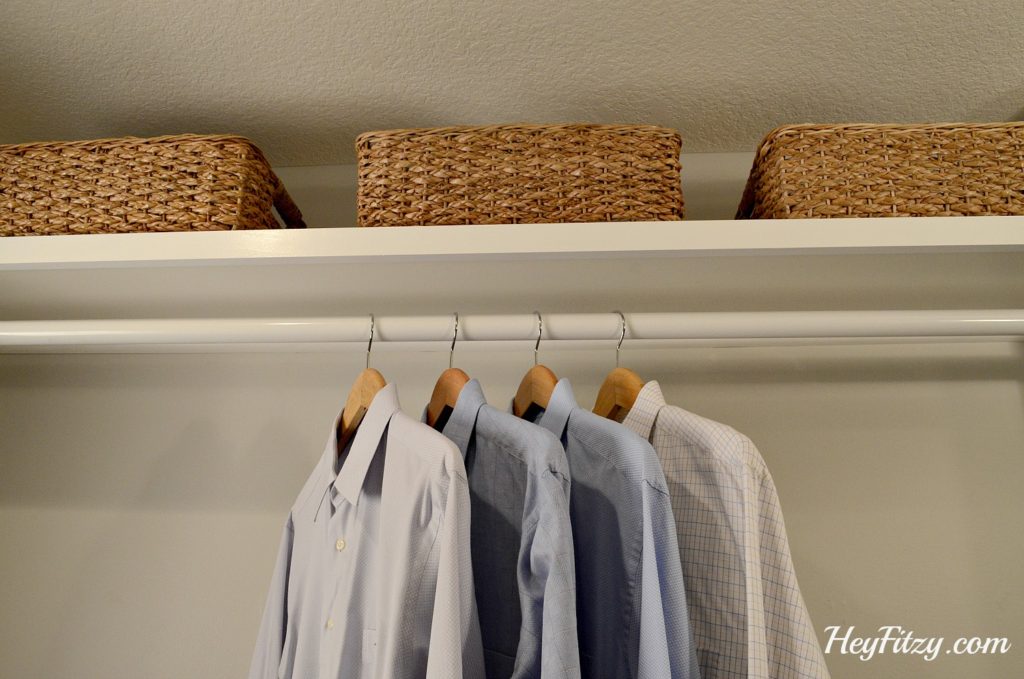 The top shelve is perfect for these little baskets. This is a great way to keep the closet looking tidy while concealing odds and ends.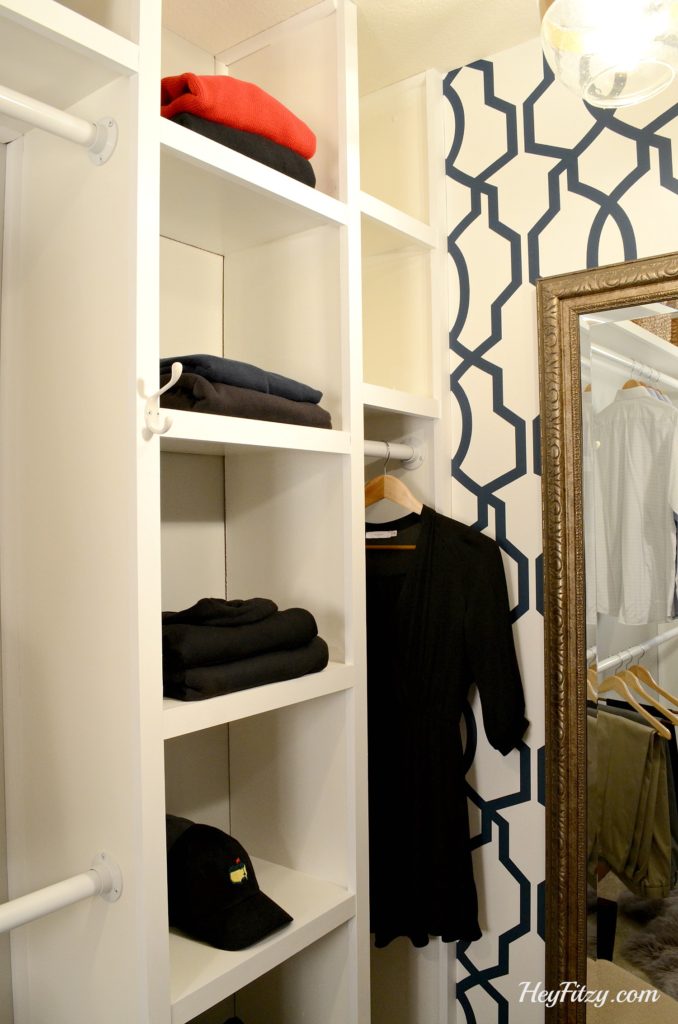 We added plenty of shelves for folded sweaters, jeans, and hats. A small area was created that is just perfect for hanging longer items like dresses.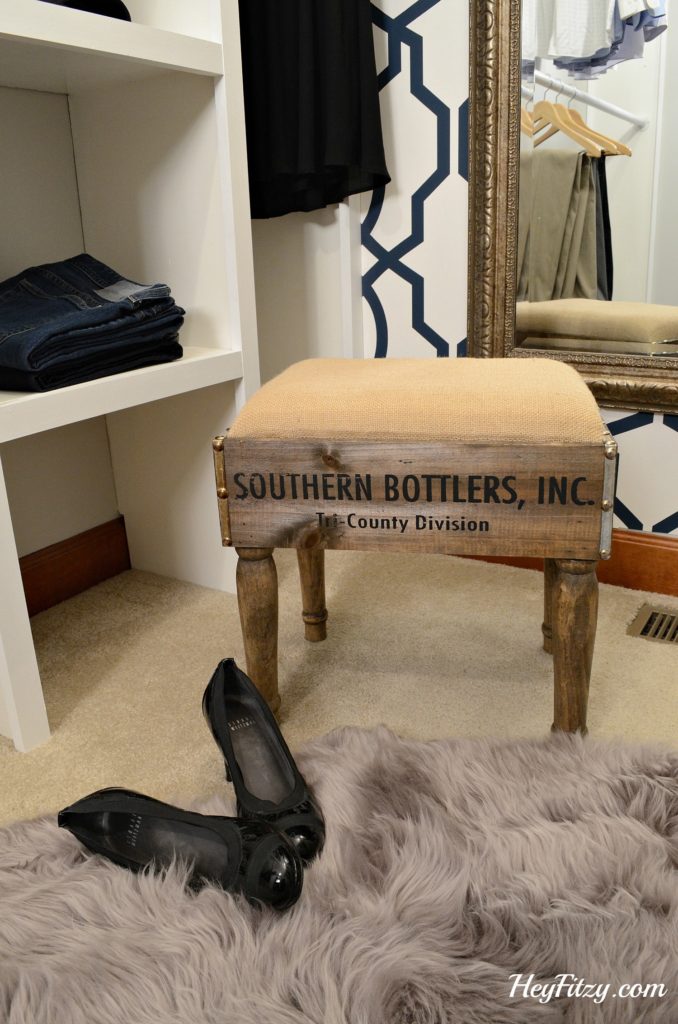 I can't believe I even have room for this little stool. I wanted somewhere in my dressing room where I could sit, because I often found myself needing to for things like tieing laces or putting tights on (I'm not as flexible as I used to be)! At first I was hoping I could squeeze a sedie trasparenti in somewhere, as I just love their modern, minimalist look, but it ended up having to be something a little smaller thanks to the space restrictions. At least I still managed to make sure it was a stylish piece.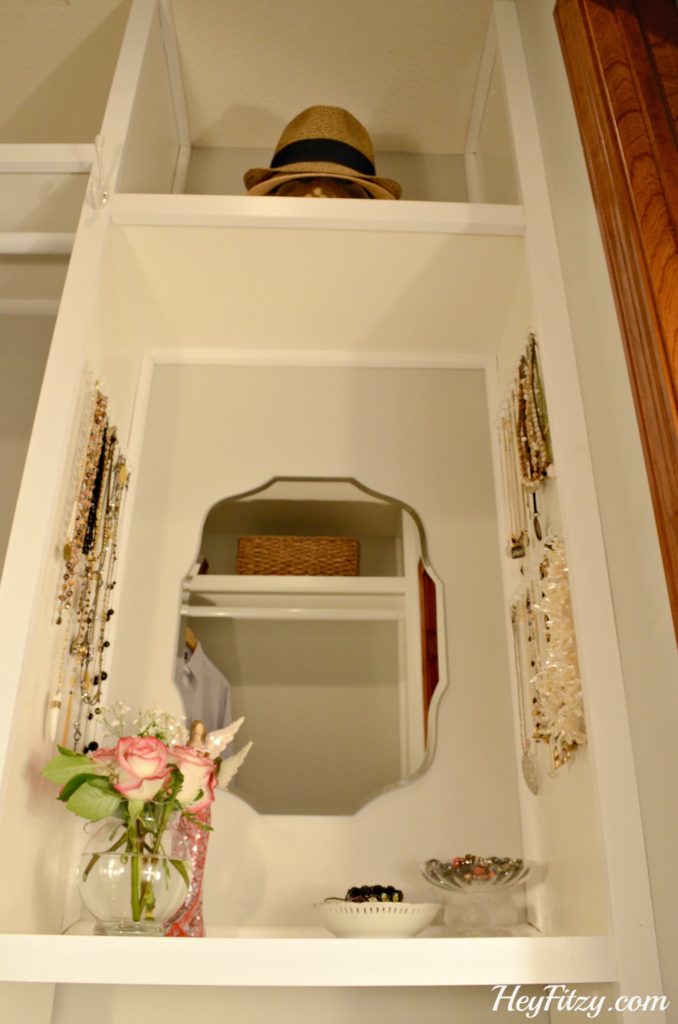 We created this little vanity area as a great way to store my necklaces. It will make getting ready in the morning easier. The little mirror in the vanity area was a quick find at Target.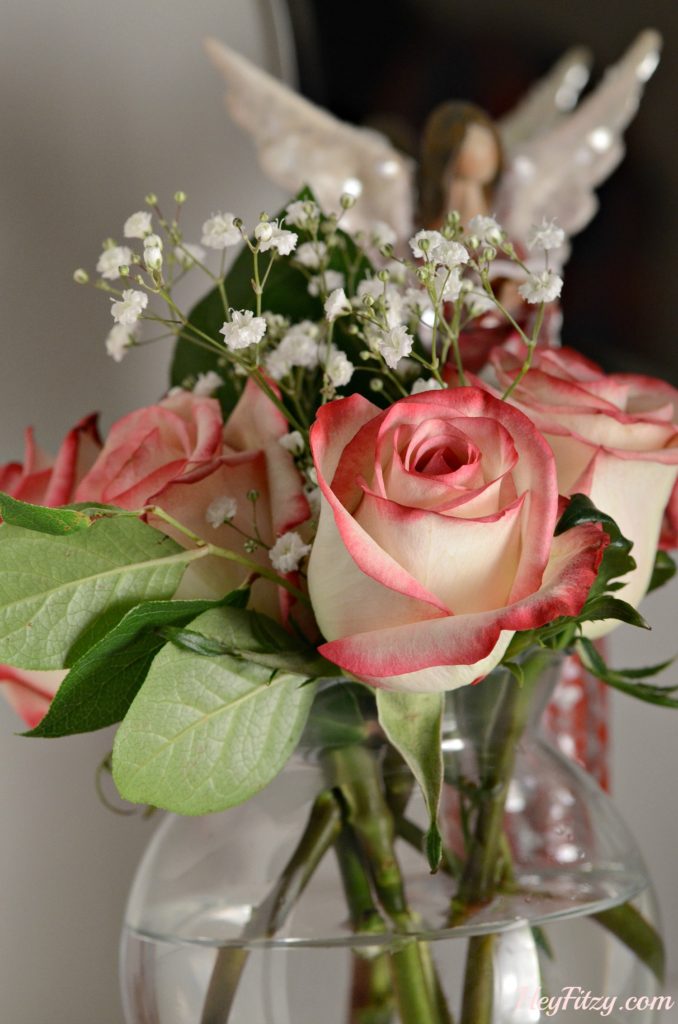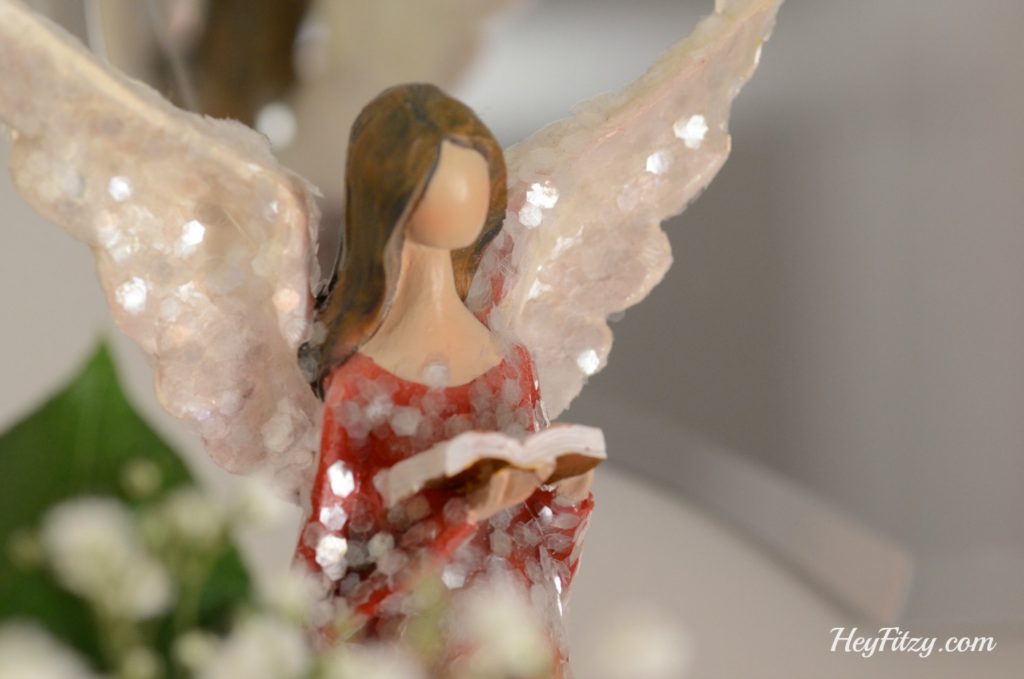 Just for fun! Let's take a look at how far this master closet has come! Here is the before shot! Yikes!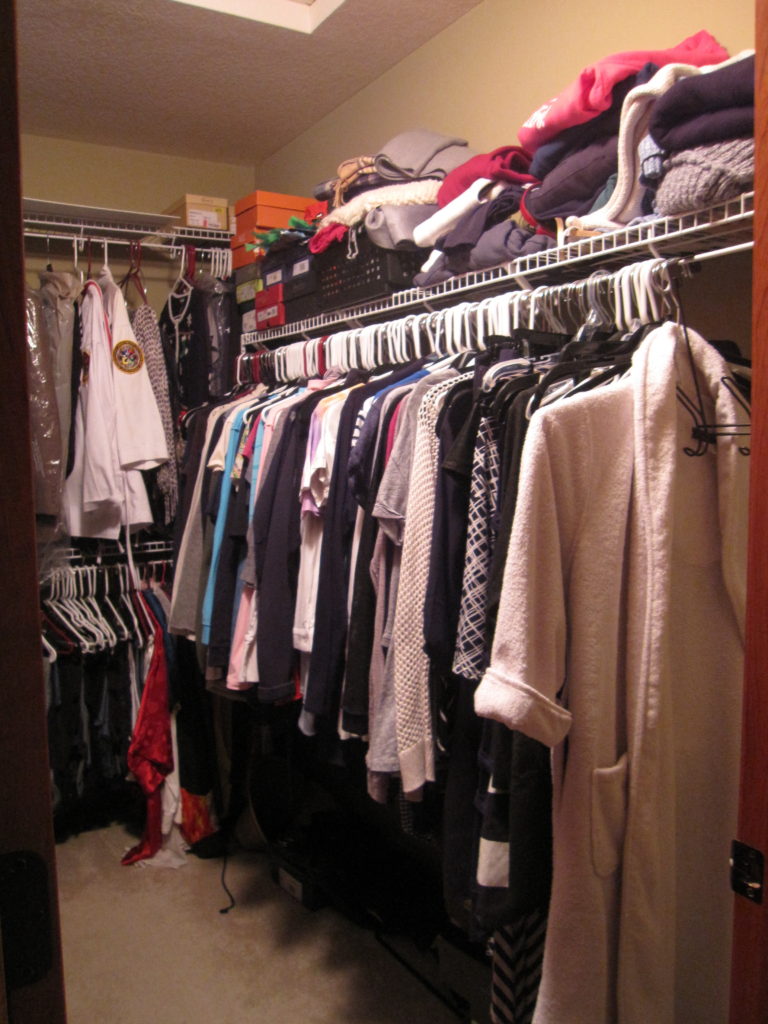 And…our new master closet!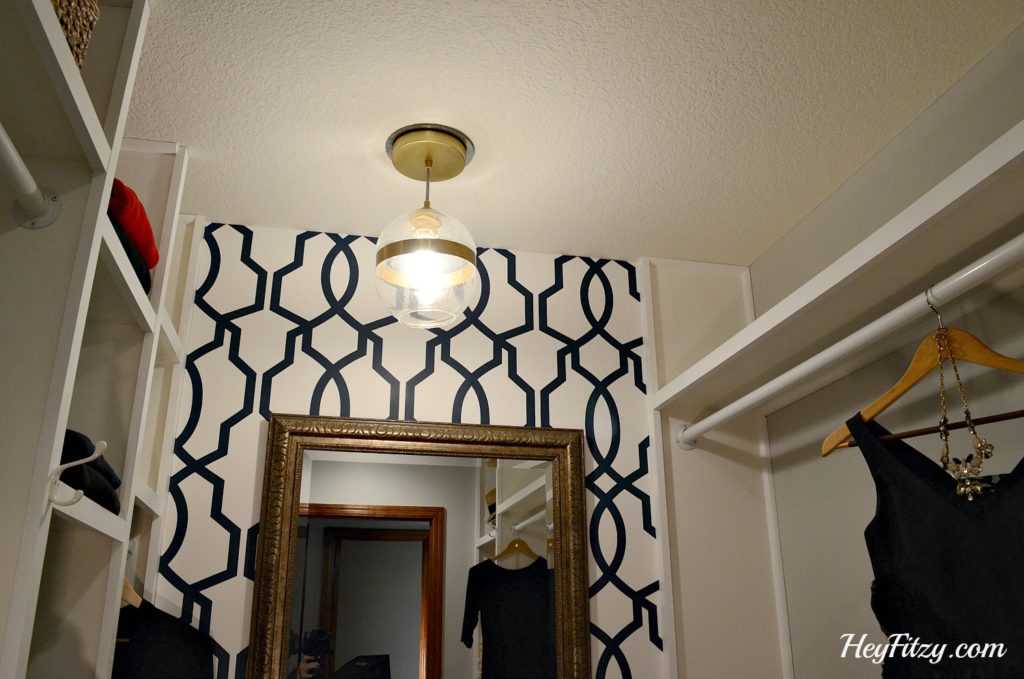 Thank you to everyone for following along as I worked to transform our master closet from drab and messy to functional and beautiful.
Now you have to check out all the other final reveals in the One Room Challenge ! AMAZING!!!!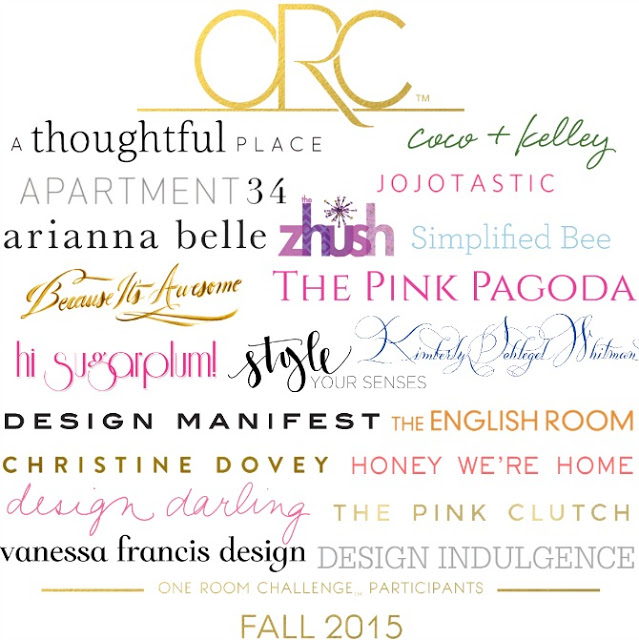 One Room Challenge Week-by-Week
You can follow me here:
Facebook/Twitter/Instagram/Pinterest