This has got to be the best week ever!!!! I am in heaven putting the finishing touches on our master closet makeover for the One Room Challenge .  Everything is starting to come together. A huge thank you to Linda from Calling it Home for giving me the motivation I needed to finish this space.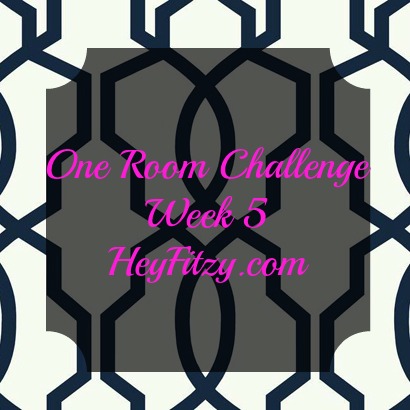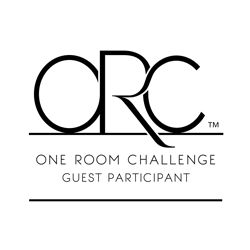 Just to catch up. We decided to tackle our master bedroom closet. Yikes… it was a disaster.  You can take a look at the messy starting picture here.  Builder grade wire shelving was not the best use of  space and offered very little storage for a shared master closet.  We were swimming in piles of clothes haphazardly shoved in place.
Now we are in week 5 and it is starting to come together. The old wire shelves were pulled out, the closet was painted, and the newly built shelving units are in place. Now I am starting to play with the finishing touches.
The first thing I ordered for this space is this beautiful wallpaper for the back wall. It was love at first site and I believe it will give the space just the pop it needs.
The second thing I ordered was this beautiful pendent light from West Elm. I was secretly hoping it would be just as lovely in person.  It did not disappoint. The closet started with a standard 'boob' light which did not provide very much light for the space.  With easy attic asses directly in the closet we were able to replace the original lighting with a new can light while also adding this beautiful pendent.  It is amazing the power of good lighting to transform a space.
To add a layer of softness over the existing carpet I found a beautiful sheepskin rug. I have always dreams of having a rug like this in my home but with 4 crazy kids and 2 wild dogs it never felt like a realistic option.    Our master closet is the perfect place for this little bit of luxury. You may just find me in the master closet from now on when mommy needs a time out!  🙂
Thank you for following along as I work to transform our master closet from drab and messy to functional and beautiful. Check back next Thursday for the final reveal!
Have you guys had a chance to check out the other amazing One Room Challenge participants?  So much inspiration all in one place.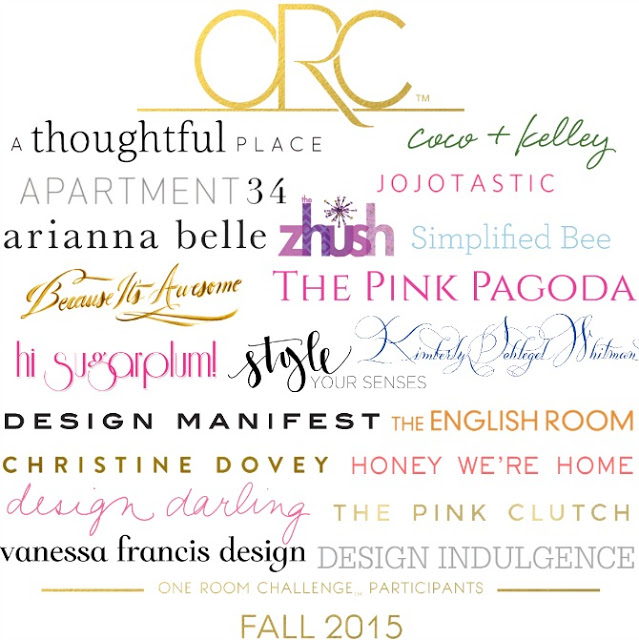 One Room Challenge  Week-by-Week
You can follow me here:
Facebook/Twitter/Instagram/Pinterest