This has got to be the best week ever!!!! I am in heaven putting the finishing touches on our master closet makeover for the One Room Challenge . Everything is starting to come together. A huge thank you to Linda from Calling it Home for giving me the motivation I needed to finish this space.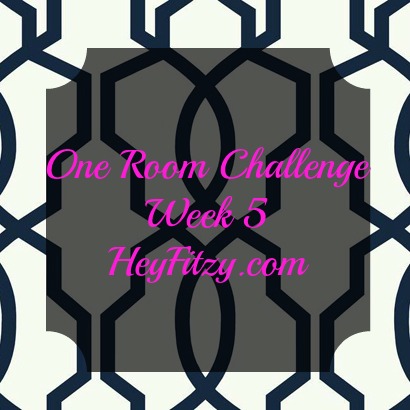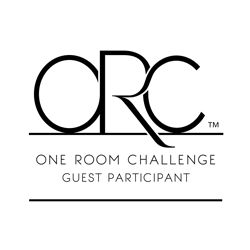 Just to catch up. We decided to tackle our master bedroom closet. Yikes… it was a disaster. You can take a look at the messy starting picture here. Builder grade wire shelving was not the best use of space and offered very little storage for a shared master closet. We were swimming in piles of clothes haphazardly shoved in place.
Now we are in week 5 and it is starting to come together. The old wire shelves were pulled out, the closet was painted, and the newly built shelving units are in place. Now I am starting to play with the finishing touches.
The first thing I ordered for this space is this beautiful wallpaper for the back wall. It was love at first site and I believe it will give the space just the pop it needs.
The second thing I ordered was this beautiful pendent light from West Elm. I was secretly hoping it would be just as lovely in person. It did not disappoint. The closet started with a standard 'boob' light which did not provide very much light for the space. With easy attic access directly in the closet, we were able to replace the original lighting with a new can light while also adding this beautiful pendant. It is amazing the power of good lighting to transform a space, so I'm actually not surprised that many people turn to places like Aardvark Electric, Inc. when they want to update their lighting fixtures, or even have them repaired because sometimes, you can't find better lighting for the area, so you'll be willing to try everything to keep the ones you have. Fingers crossed everything stays ok for me – but I know I can go online to find more info on hiring an electrician out, should I ever need to.
To add a layer of softness over the existing carpet I found a beautiful sheepskin rug. I have always dreams of having a rug like this in my home but with 4 crazy kids and 2 wild dogs it never felt like a realistic option. Our master closet is the perfect place for this little bit of luxury. You may just find me in the master closet from now on when mommy needs a time out! If I'm being honest, I never realized how much difference a rug can make to a room. It completely transforms the whole layout and design! I've now been looking at some other rugs on websites like Topteppiche.de and I've found a perfect one for the living room! I'm becoming a rug expert now! A friend gave me a really good tip when it comes to rugs. If you are on a budget, look for a second hand rug on local seller sites, or maybe you know somebody that is giving one away. Then just contact a service like Rug Cleaning Melbourne, or one that is more local to you depending on your location. More often than not, rugs just require a good clean and they will come up good as new. You'll be left with a gorgeous home addition without breaking the bank!
Thank you for following along as I work to transform our master closet from drab and messy to functional and beautiful. Check back next Thursday for the final reveal!
Have you guys had a chance to check out the other amazing One Room Challenge participants? So much inspiration all in one place.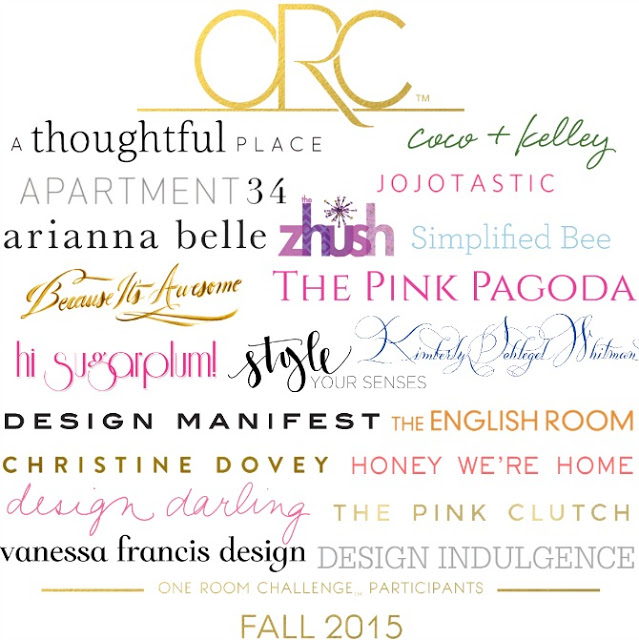 One Room Challenge Week-by-Week
You can follow me here:
Facebook/Twitter/Instagram/Pinterest