The day we have all been waiting for. It's like Christmas for grown-ups!  I am so excited to finally reveal our pantry as part of the One Room Challenge hosted by 
Linda @ Calling it Home.
 We transformed our old builder-grade-wire-shelved pantry into something both beautiful and functional for our family. Go see all the beautiful reveals that took part in this challenge. It is amazing how many beautiful spaces are gathered all in one place.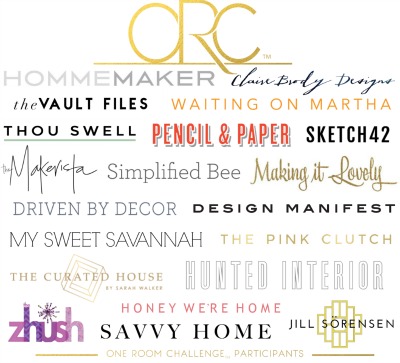 Preparing meals and school lunch just got a whole lot easier. It is amazing what happens when the pantry space is organized with everything easy to see and easy to find.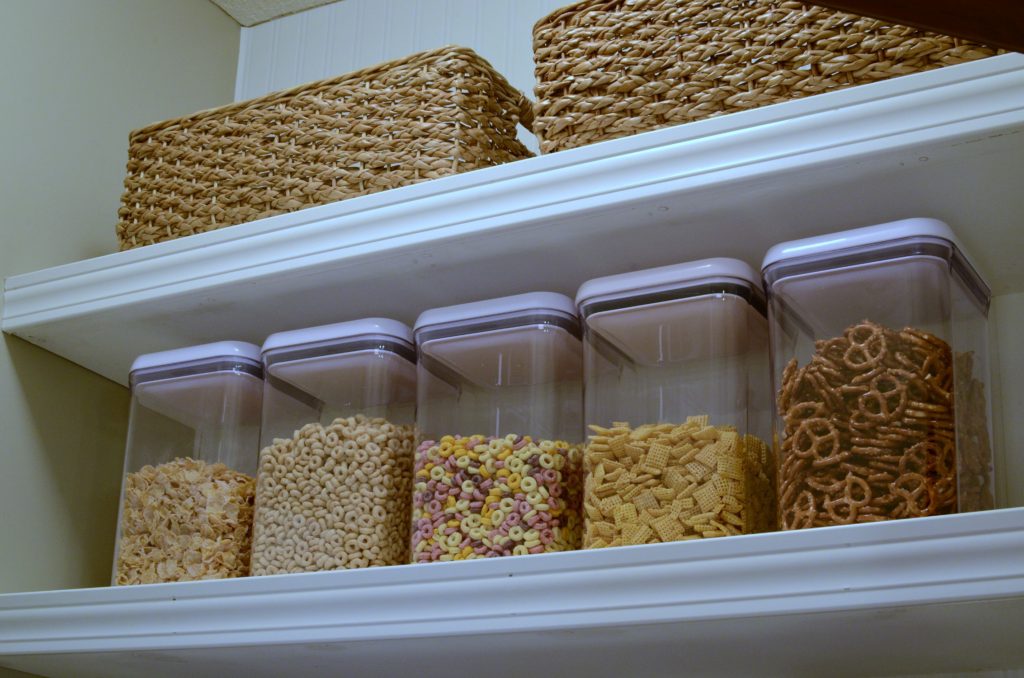 Baskets on the top shelve are used to hide all the little odds and ends that don't get used very often.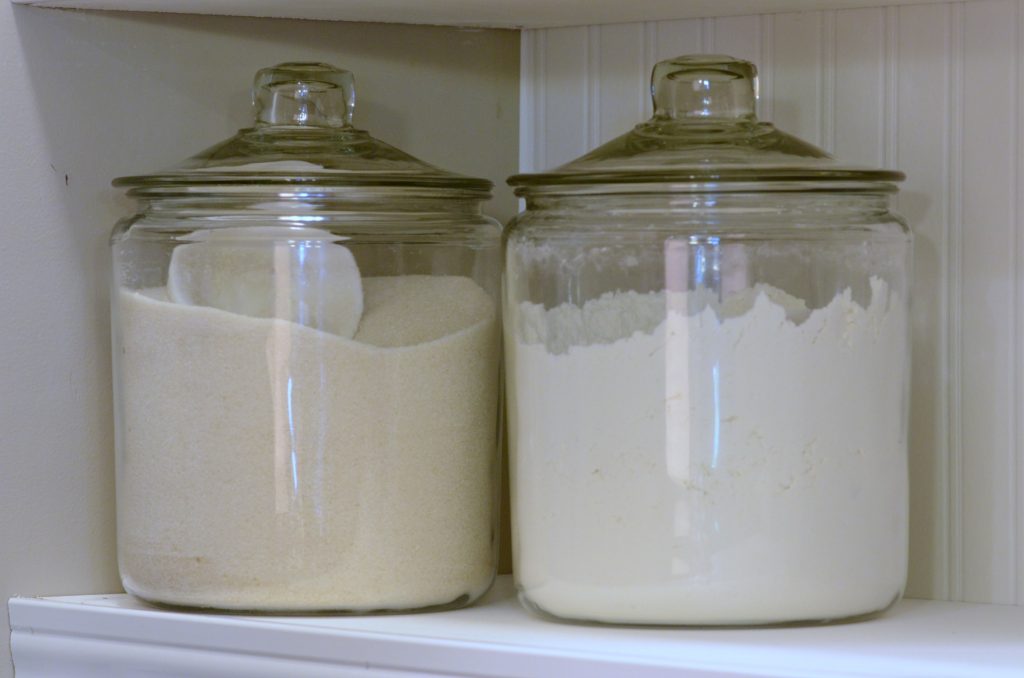 I found the glass containers at Target a while back. Great way to store sugar and flour.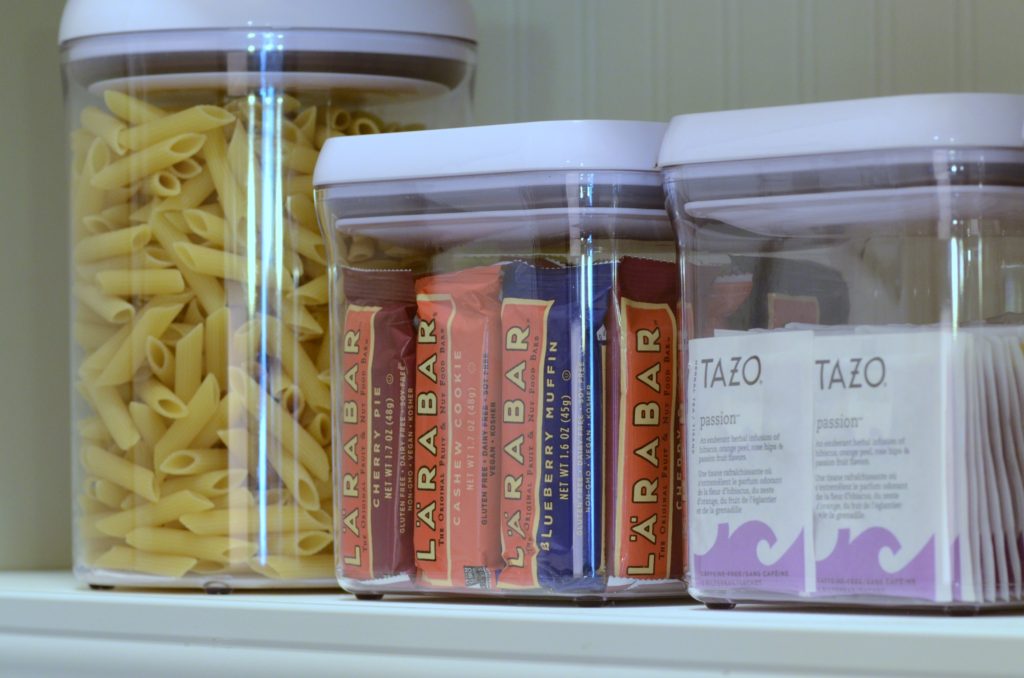 The resealable containers were a Homegoods find.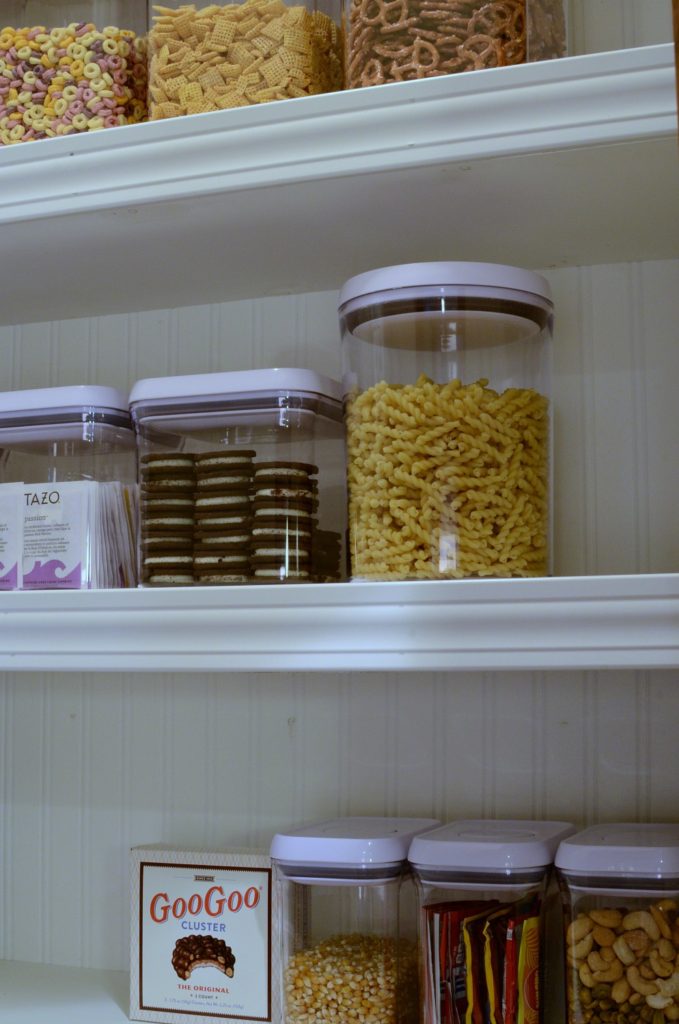 No longer will items get lost in the back of the pantry and forgotten about until after the expiration date.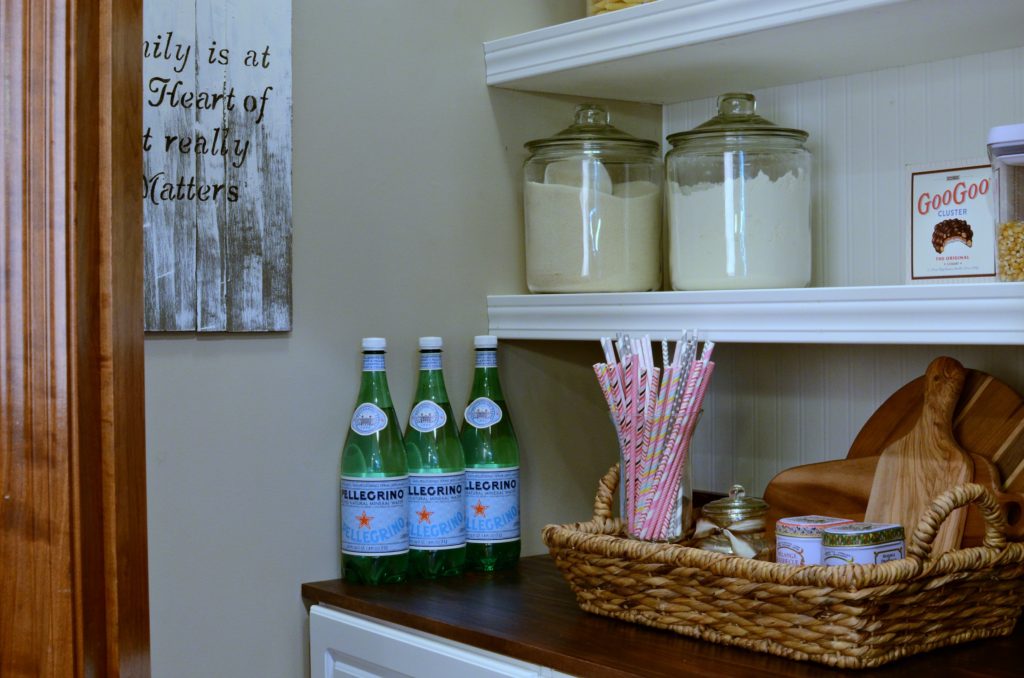 I am so excited to have a small counter space that can be used for food prep and /or serving!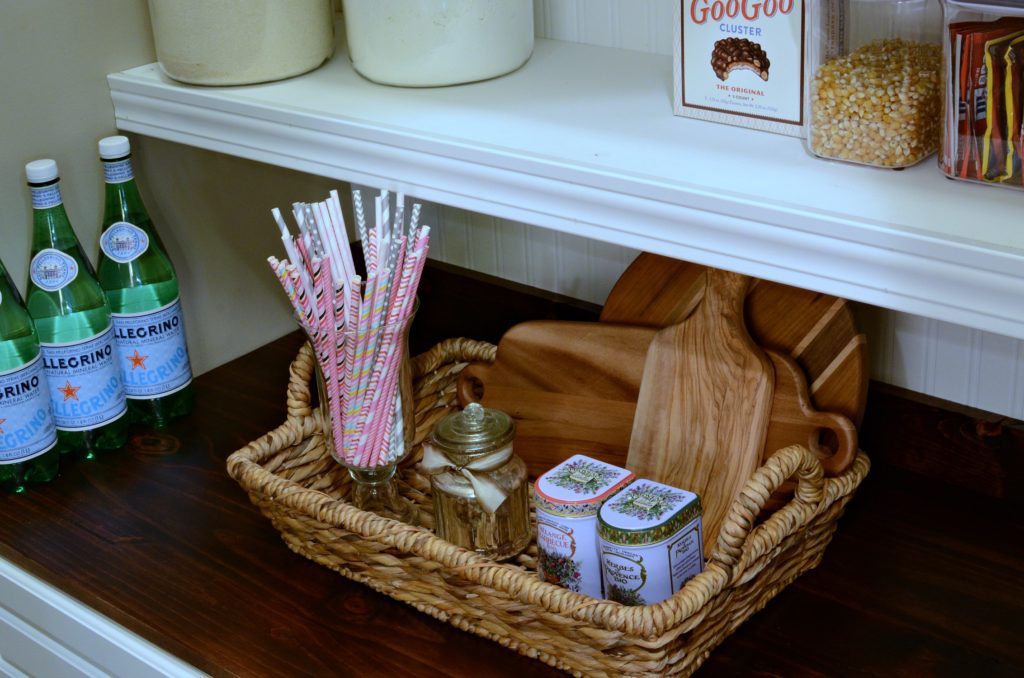 This cute little basket was a Target find and is perfect for organizing the counter space.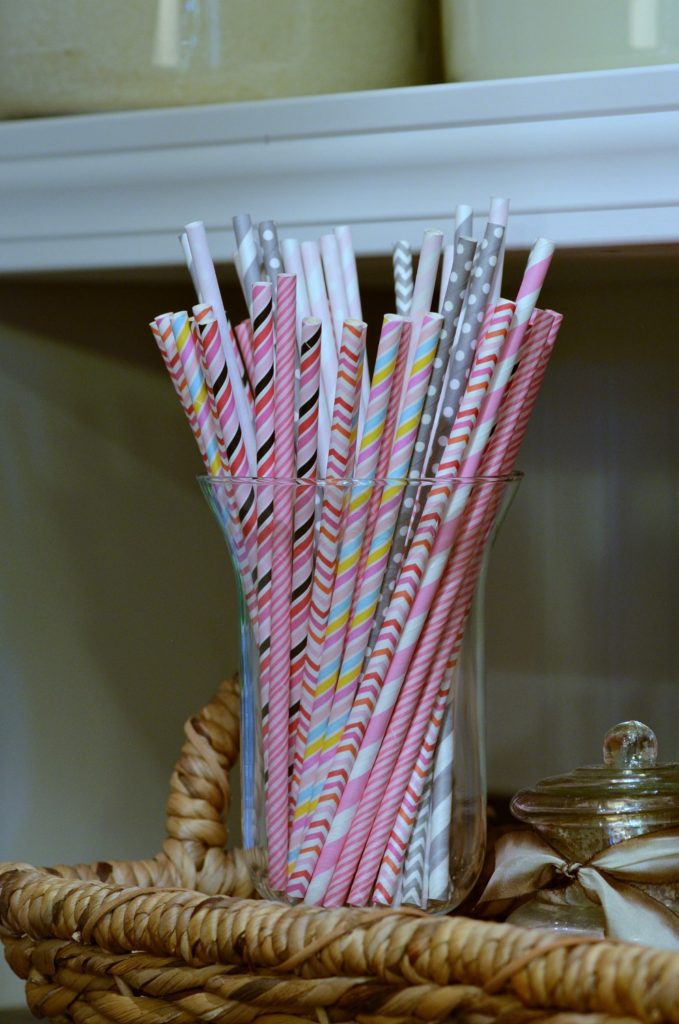 My kids are enthralled with paper straws right now. Such a fun way to spice up the average cup of milk or juice.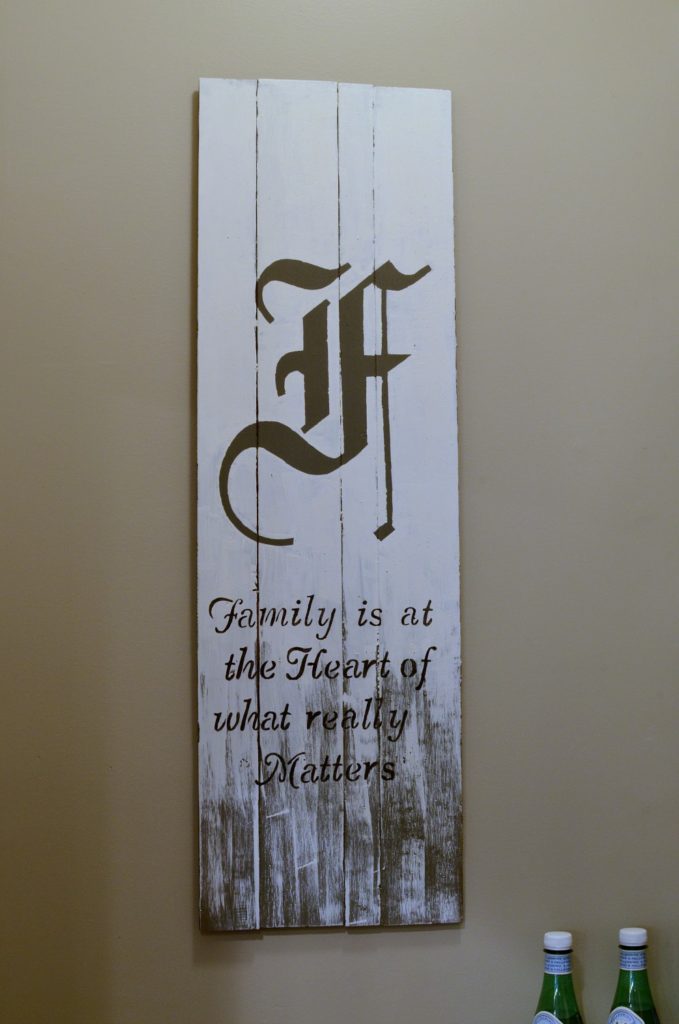 Ok folks!!! I have to share my absolute favorite part of the One Room Challenge. As you all know last weekend was Mother's Day. Fortunately for me, my son (that is stationed overseas) just happens to be home on leave (Insert happy momma face!). Well…he spent several days creating this secret project for me. He came up with the idea, shopped for materials, and spent hours making it all by himself. Can you imagine my delight when it was presented to me!!! Homemade gifts are always my favorite and this is certainly one I will treasure for a lifetime!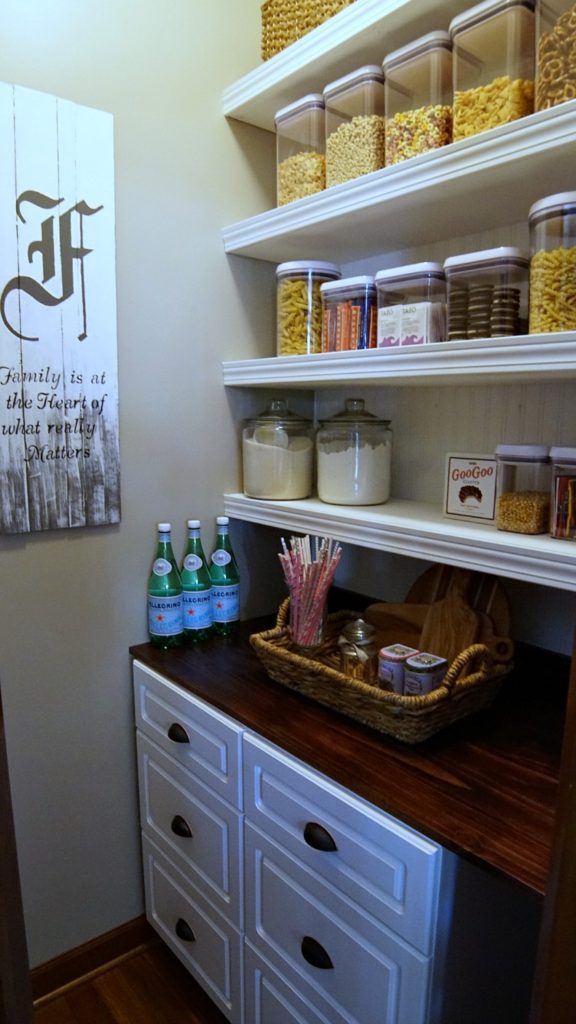 The drawers have to be the best part of transforming this pantry into something functional. Each drawer is used to provide a designated space for specific groups of food; breads, school snacks, baking, canned goods, etc. No longer are items simply shoved on a shelf to be lost amongst the chaos. Now everything has its place and is easy to find.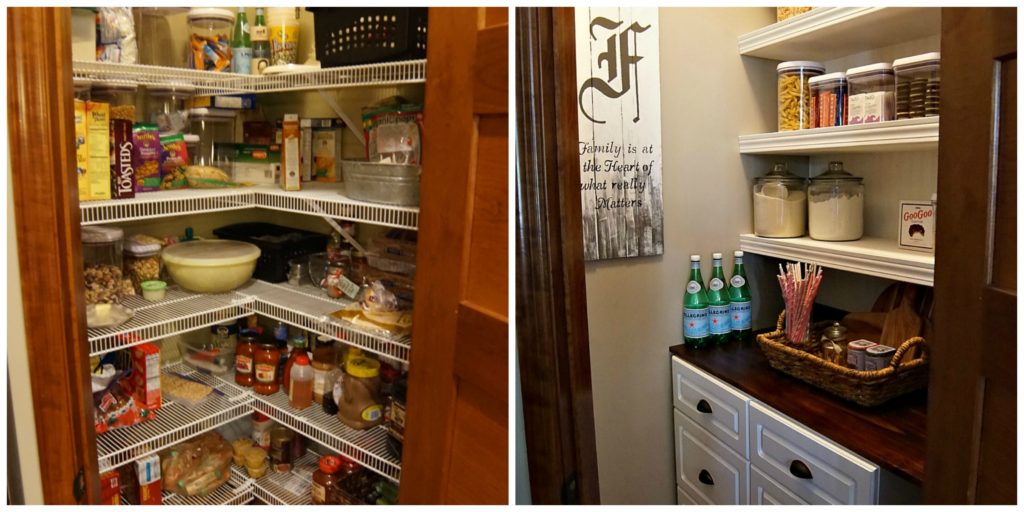 It is so exciting to see how far this space has changed over the last six weeks. From the scary before to the delightful after, this space has certainly been transformed!
Last fall I had the opportunity to participate in the One Room Challenge. You can click 
here
 to see how I transformed our builder grade master closet into something both functional and beautiful!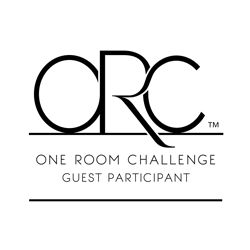 This week I am also linking up Thoughts of Home on Thursday!
One Room Challenge  Week-by-Week
You can follow me here: