It is Week Four of  the One Room Challenge hosted by 
Linda @ Calling it Home.
 We are so busy trying to transform our old builder-grade-wire-shelved pantry into something both beautiful and functional for our family.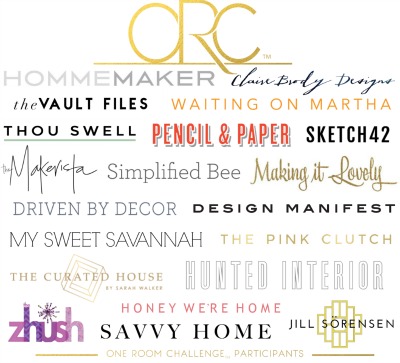 If you are new here…thank you for stopping by. My name is Tammy and 
Hey Fitzy
 is my happy place. As a mother of four crazy kids, I cherish everything home. From creating a beautiful and family friendly space to sharing a great recipe with friends, Hey Fitzy journals my crazy ideas as we work to turn chaos into comfort. Check out my 
About Me
 page if you want to learn more.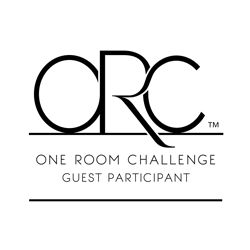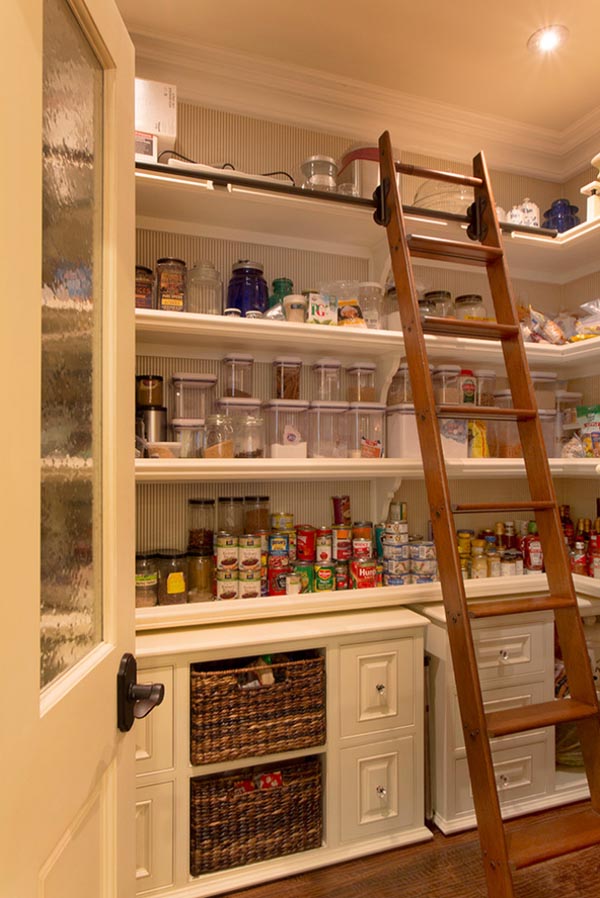 Image Source
I am dreaming of a pantry like this inspiration from onekinddesign.com.  Drawers on the bottom with nice shelves on the top is what I am hoping to achieve.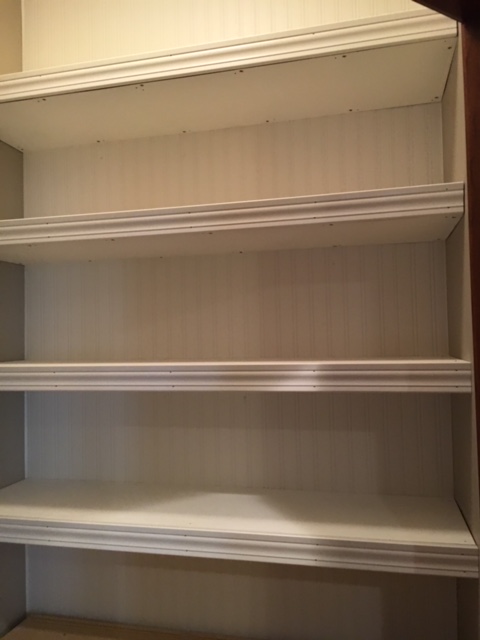 The first thing we did this week was continue building the shelves.  The actual shelves were cut from MDF and painted white. Then we used a simple trim piece to finish the front edge. Holes still need to be filled before a final coat of paint will be put on the shelves.
Fitzy's parents came to visit for the weekend from out of town. This was a great opportunity for a little father / son bonding while building the base cabinets for the pantry. Thanks Dad!!!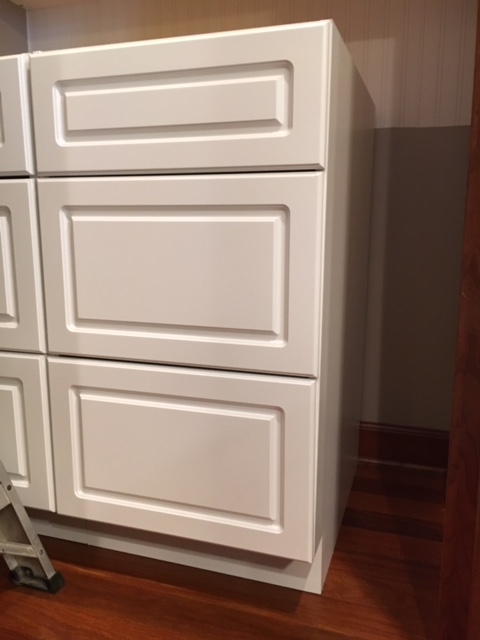 We ordered basic stock cabinets from Home Depot thanks to the recommendation from Danielle at
South of Peachtree
. Check out her
Fall One Room Challenge
to see another example of the base cabinets from Home Depot.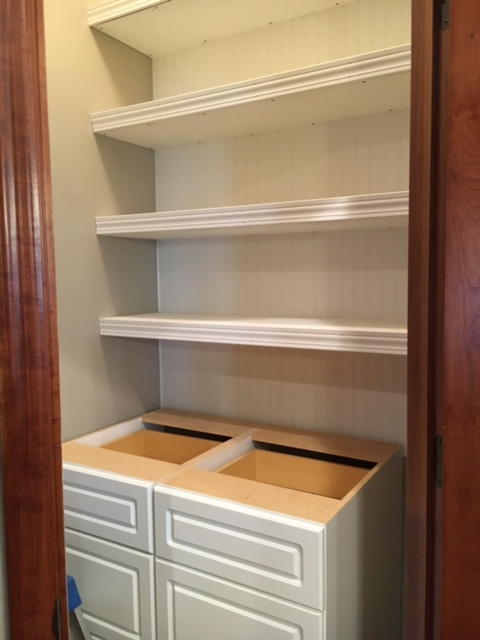 We made some serious progress on our One Room Challenge this week. Up next: fill holes, final coat of paint on shelves, install hardware, and build the counter top. Gosh…I am so excited to see this space finally start to come to life!!!
Last fall I had the opportunity to participate in the One Room Challenge. You can click 
here
 to see how I transformed our builder grade master closet into something both functional and beautiful!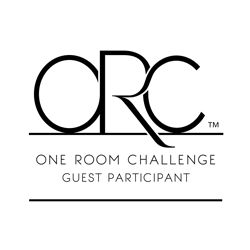 This week I am also linking up Thoughts of Home on Thursday!
One Room Challenge  Week-by-Week
You can follow me here: