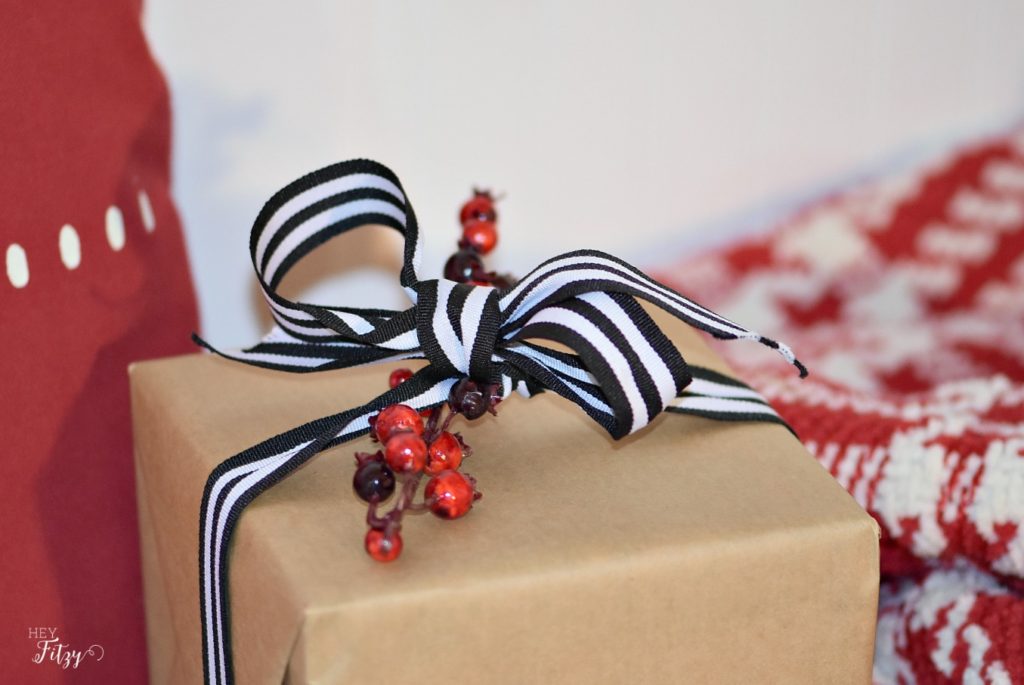 Disclosure: This post created in collaboration with Schlage. All views and opinions expressed in this post are my own. You can read my disclosure statement.
Are you in full holiday mode yet? We are busy finishing up the last minute shopping and frantically crossing everything off our to-do list. The kids will be out of school for two weeks and I will be signing off on the blog for the rest of the year. It isn't very often that I have the opportunity to sign off from the blog as well as my full time job for more than a couple of days. This truly is my favorite time of year. Not only because I love the holidays but also because I get to snuggle in with my kids and spend some serious quality time. We will spend the next couple of weeks sleeping late, playing games, and simply being lazy. No actives, no events, and no pressure. I look forward to this time all year.
I wanted to stop for a moment to reflect on the amazing journey 2017 has been for our family. We up rooted three of our four kids and moved them across the country. A new house, new schools, and new friends. While I would love to say this has been easy…it has not. Packing up and saying goodbye was very difficult for each and every one of us. And…all the newness, which can be exciting, has also been a little overwhelming.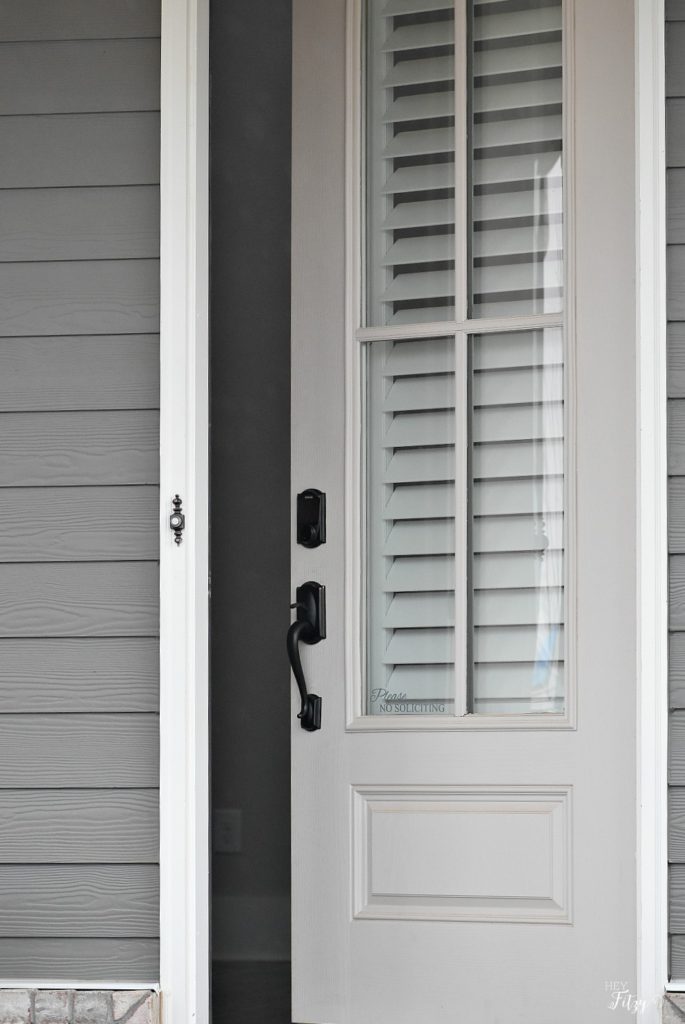 We are settling into our new house and it is slowly starting to feel like home. The project list is long but we are working to turn our builder grade house into a home that feels just right for us. One of our priorities is to make sure our home secure, so we've been looking at Verisure Alarm Systems for Homes which are supposed to be the best around. I'm looking forward to having the peace of mind that a system of that quality offers, but I've also discovered a range of other products that would make our home even more secure. When our home was built, the builder put in standard door knobs and locks. Nothing fancy just merely functional. So when Schlage approached me about their new Sense Smart Lock, I was more than anxious to give it a try.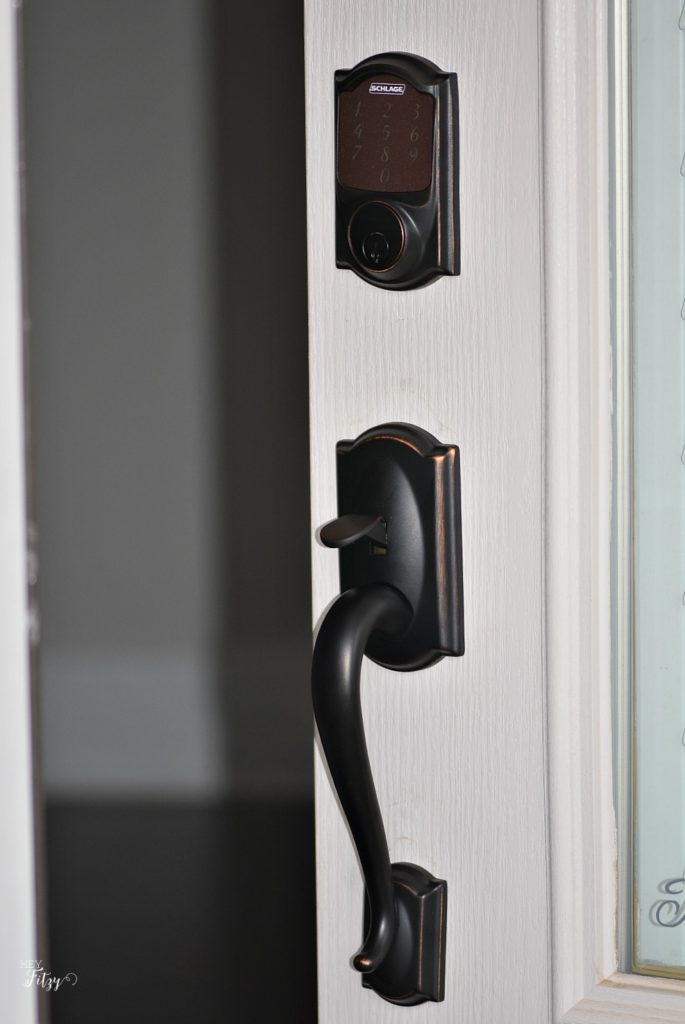 With two teenagers at home, it didn't take us long to become frustrated with the current lock situation. For some reason keys and teenagers always make me nervous. One day they forget the key…another day the key is missing and you find yourself looking for someone like this Eugene Oregon Locksmith to help you unlock your door or make a new key. The saga continues. I am always worried the kids are not going to be able to get into the house if I am not home. Plus, as responsible as they might be, I always wonder if they locked the door when they left. Lots of needless worry.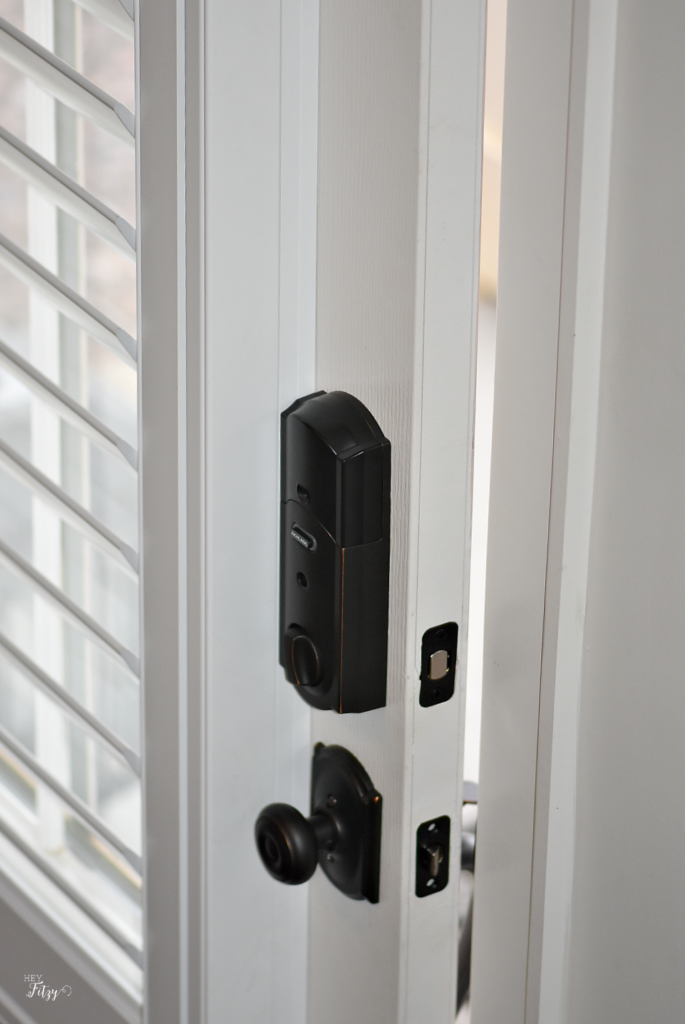 Enter the Schlage Sense Smart Lock! (Camelot in Aged Bronze) This amazing lock has really transformed the way our home functions. With a key pad built right in, the kids can unlock the door with the touch of a button. Or, they can even use their smart phones to lock and unlock the door cause we all know those kids don't go any where without their phones. With the free app downloaded to my smart phone, I can see what time they got home and whether or not they locked the door when they left. This alone has eliminated a lot of this momma's worry during the day.
We had a small issue when trying to install the lock. Our old deadbolt would not turn all the way unless we gave the door a little push. This created a little concern as this smart lock needs to be able to open and close freely without that extra push if you are trying to unlock or lock the door from your phone. We simply adjusted the new bracket on the inside of the door jam and now it works perfectly! The locksmith madison heights had the entire smart lock installed in no time and programming was even easier.
Are you looking for even more ways to secure your home over the holidays? A high quality garage door is one of your best defenses against break-ins. To find the garage door of your dreams as well as garage door repairs and installation information, check out coastalgaragedoors.biz. Investing in a new garage door not only gives you peace of mind that your home and garage are secure, but it can also give your property a welcome makeover.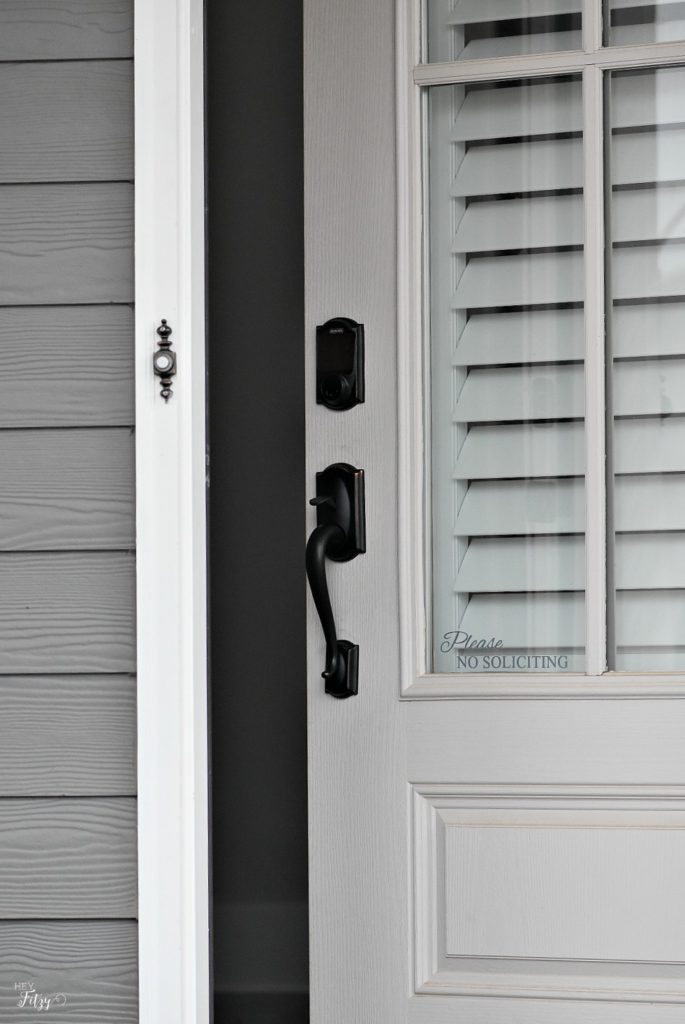 I hope that each and every one of you enjoy a beautiful holiday season! It has been a wonderful year full of challenges and blessings. For now I am putting the challenges to rest and focusing on my blessings. Signing off for now. See ya in 2018 friends!
SaveSaveSaveSave
SaveSave
SaveSave
SaveSaveSaveSave
SaveSave
SaveSave