I found this recipe the other day when looking for a healthier cookie option. If you haven't checked out The Skinny Fork blog you should. So many great recipes to try.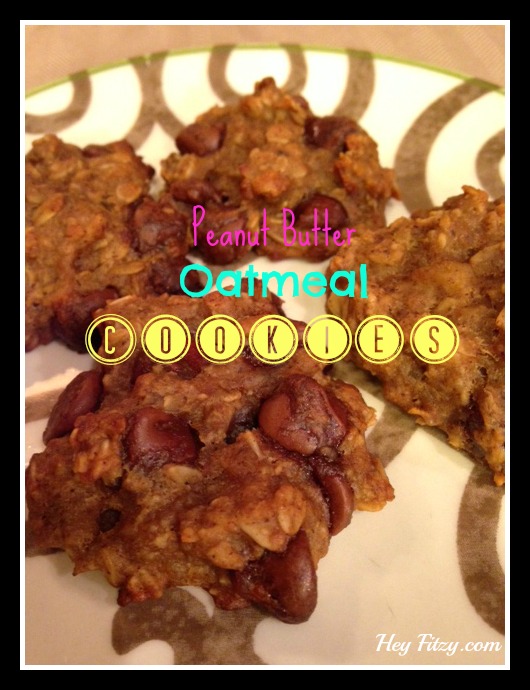 Ingredients
2 Ripe Bananas, Mashed
1/3 C. Reduced Fat Peanut Butter
2/3 C. Unsweetened Applesauce
1 Tsp. Vanilla
1/2 Tsp. Salt
1/2 Tsp. Cinnamon
Dash of Ground Cloves
Dash of Ground Nutmeg
1 1/2 C. Quick or Old Fashioned Oats
1/4 C. Semi Sweet Chocolate Chips
Directions
Mix together the bananas, peanut butter, applesauce, vanilla, and spices.  Add in the oats and chocolate chips; stir until well combined.
Spoon a rounded 2 tbsp. of the cookie mixture onto the lined baking sheet, leaving an inch or two between each and flatten slightly. Bake for 20-30 minutes at 350 degrees. Let cool.
Makes: about 20 cookies
Now watch them disappear!