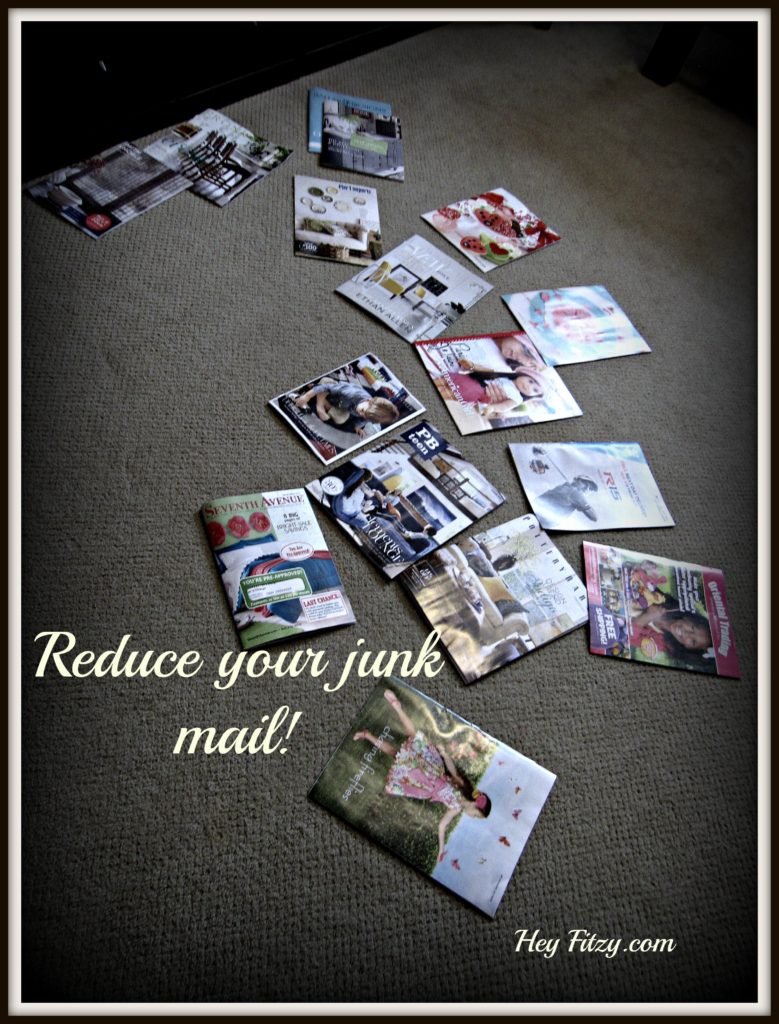 We receive this number of catalogs on any given week. Some I enjoy (don't take away my Ballard Designs)…others go directly in the trash.  What a waste! Waste of paper! Waste of resources! Waste of mail delivery time! Waste of my time! And to think…this is just the catalogs and does not include the various pieces of junk mail also delivered.
If you are like me and want to reduce your junk mail,  I have a number of solutions for you.
 1-888-5-OPT-OUT : this will eliminate the prescreened credit offers.
 http://www.41pounds.org: this website offers to contact companies on your behalf to reduce the amount of junk mail delivered to your home.
 You can contact the catalog directly by calling the customer service number. Simply tell the representative that you would like to be removed from the mailing list. The representative will ask for your name, address, and the customer code from the back of the catalog.  I paid my teenage daughter $1 a catalog to make the calls for me. Fastest $16 bucks she ever made.
I also have a secret that will help you eliminate the pesky telemarketing calls.
 1-888-382-1222 or 1-866-290-4236.  Call from the number you want taken off the list. For example: call from the home phone if you want that number taken off the list or call from your cell number if you want that number taken off the list. You can also visit: www.donotcall.gov