Ok…with full disclosure…I have never liked tomatoes.  NEVER.  EVER. Even as a kid my sweet grandma would try to convince me with several different attempts that tomatoes were actually really yummy. She loved tomatoes and thought perhaps I was slightly crazy for not liking them at all.  OK so maybe I liked ketchup but does that really count. It is amazing what happens when I find a marinated tomato recipe.
Now enter Whole 30. Last spring Fitzy and I decided that we were going to give our relatively clean eating habits a boost and take things to the next level. This process challenges me to find new ways of looking at my eating habits.  I spent a great amount of time searching the web as well as cookbooks for new ways to incorporate different foods into the Whole 30.
Then I stumbled across this recipe.  It looked amazing…all the ingredients were clean…and I knew Fitzy would love it.  I figured I would give it a try and little did I know that I would end up loving tomatoes. Yes indeed that made grandma proud!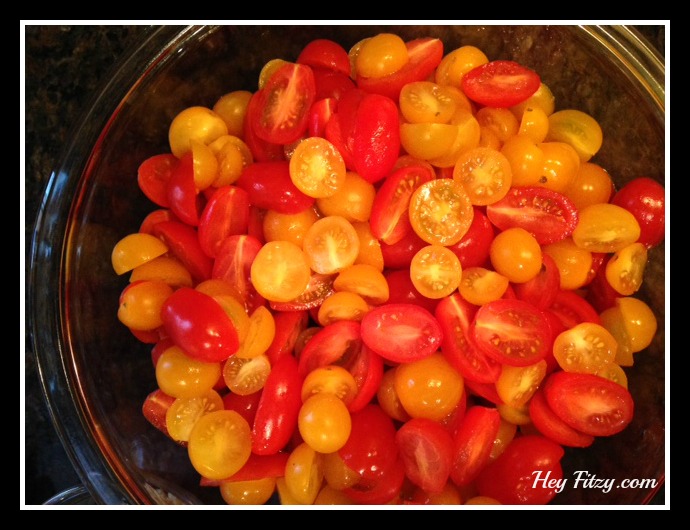 Marinated Tomatoes
Total Time: 50 minutes
Yields: 9 cups
 Ingredients