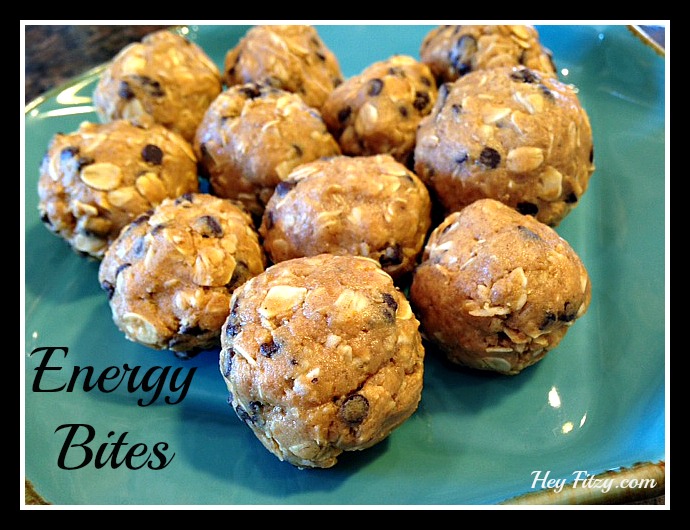 A new snack in our home is the No-Bake Energy Bites.  Super easy to make and a crowd pleaser with the neighborhood kids.  And lets be honest…they are a tough crowd to please. How many goodies can satisfy hungry kids while offering a healthy alternative?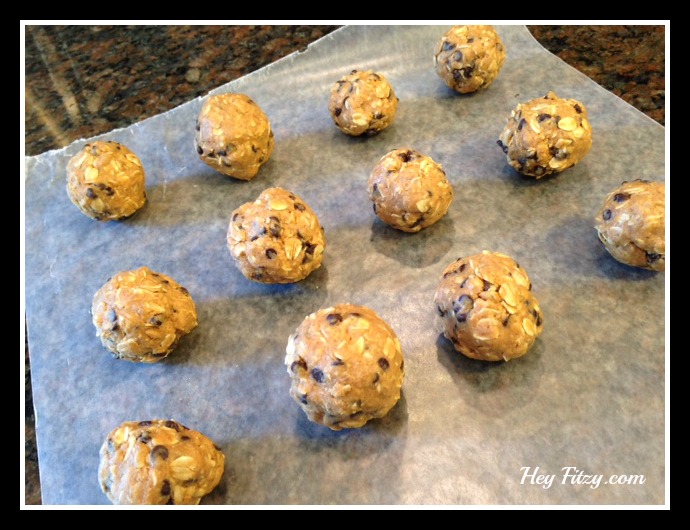 Total Time: 15 minutes
Yields: About 20
 Ingredients
1/2 cup creamy peanut butter
1/3 cup honey
1 cup old fashion raw oats
1/4 chocolate chips
1 tsp vanilla
1/2 ground flaxseed
I have the kids dump all the ingredients in one large mixing bowl. It can be a little tricky to get all the ingredients to mix well so we normally use our hands. (yes…we wash our hands first!).  This is sticky…and messy…but fun!
After all the ingredients are fully mixed we use our hands to shape mixture into 1 inch balls. I like to place the balls on waxed paper. Store in air tight container.  Enjoy!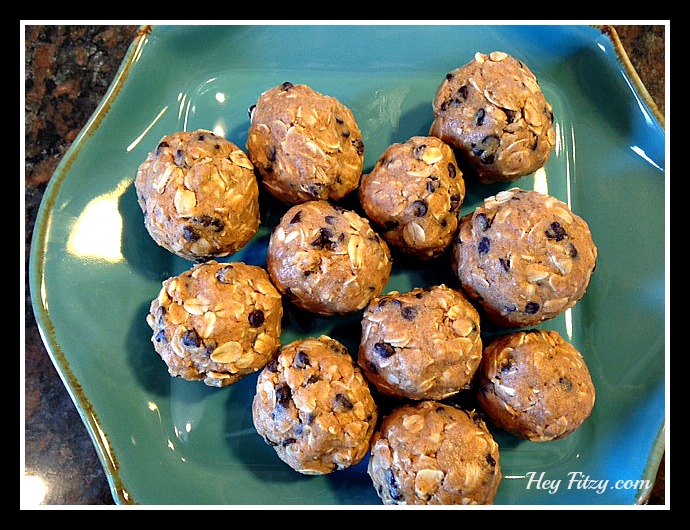 Recipe adapted from: Cooking Classy