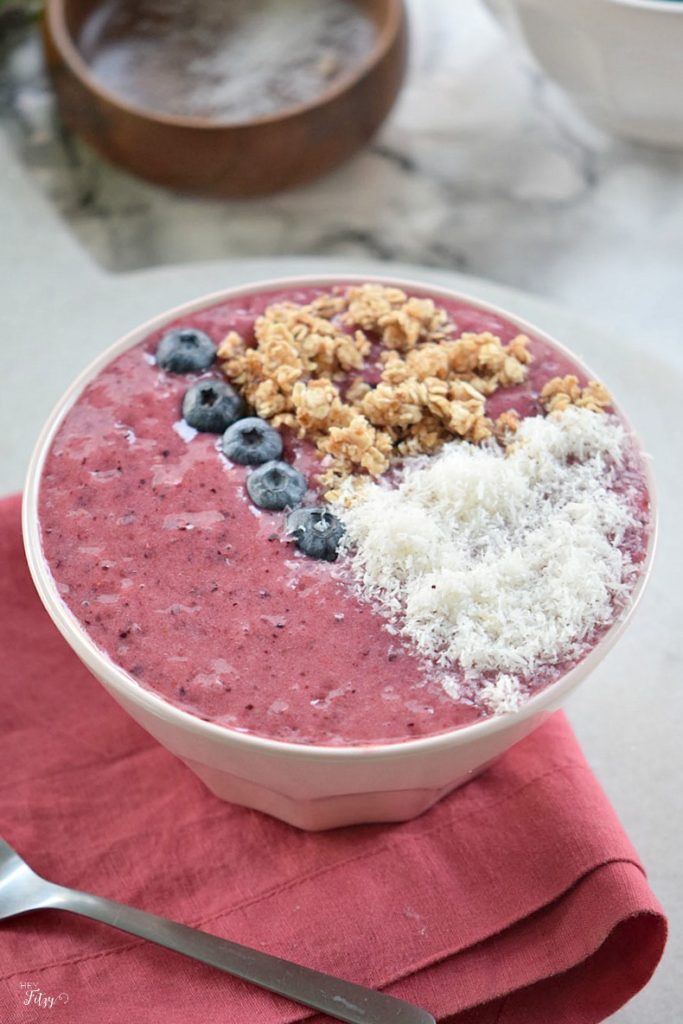 Happy Monday friends! It is Presidents Day and my kiddos are out of school!  Nothing better than a three day weekend! With a little sickness going around we are thankful for the extra day to relax and recover before heading back to school. You know what is just as great as the three day weekend… a short work week!!!  Cheers to making it a great week!
Today I am sharing a fun alternative for your morning smoothie. Anybody else love smoothies?  I do!  They are the perfect way to get a healthy breakfast or snack on the go.   I also love that you can spice them up any way you like.  Bananas one day…something else the next!  I could go a whole month and probably make a different smoothie every single day.  In an attempt to spice things up, we tried our regular smoothie in a bowl. This is a fun alternative to the regular cup. The fun part is adding the different toppings on top!  This recipe for blueberry coconut smoothie bowls is a great alternative to your regular smoothie.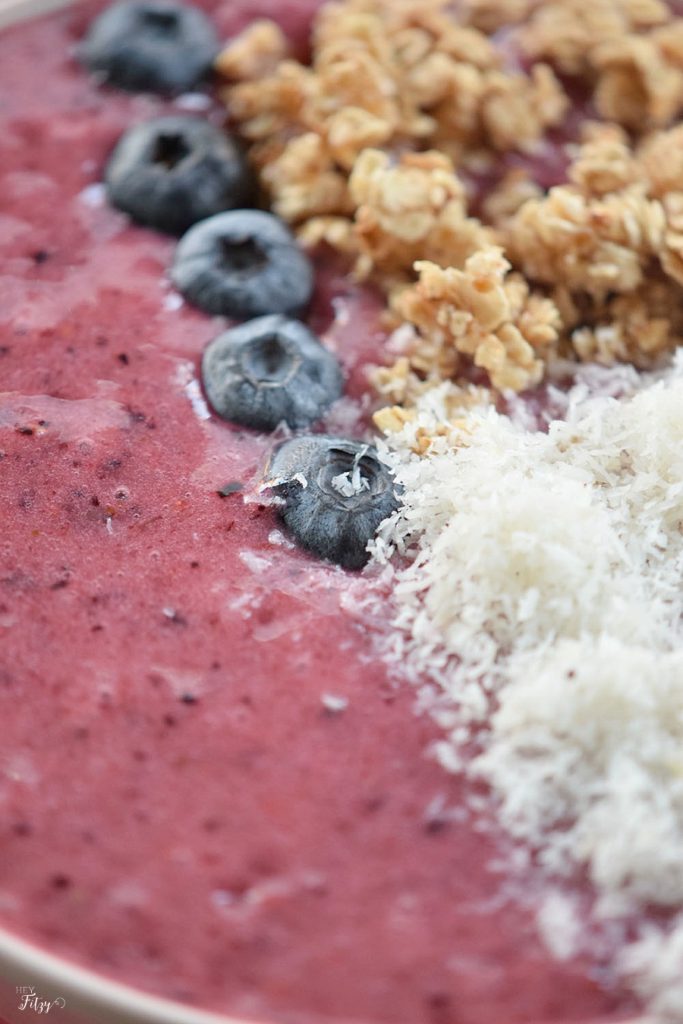 I like that smoothies can be made up ahead of time. This is a great way to save time and/or accommodate different morning schedules. Everyone can still get their smoothie on time.
Blueberry Coconut Smoothie Bowl
Ingredients
1 ½ Cups milk
½ Cup coconut milk
1 banana
1 ½ Cup frozen blueberries
¼ Cup chia seeds
1 Cup granola
½ Cup coconut flakes
Optional: sugar or honey to taste
Instructions
Slice the banana and take to a blender.
Add half the milk, the coconut milk, and pulse until smooth.
Add the remaining milk and the frozen blueberries (save some for garnishing).
Pulse for 30 seconds.
Incorporate the chia seeds and blend shortly ( about 10 seconds).
Divide into bowls.
Top with the remaining blueberries, granola, and coconut flakes.
Serve and enjoy.

Tips

Mix in other berries into the blender.
7.8.1.2
49
https://heyfitzy.com/blueberry-coconut-smoothie-bowl/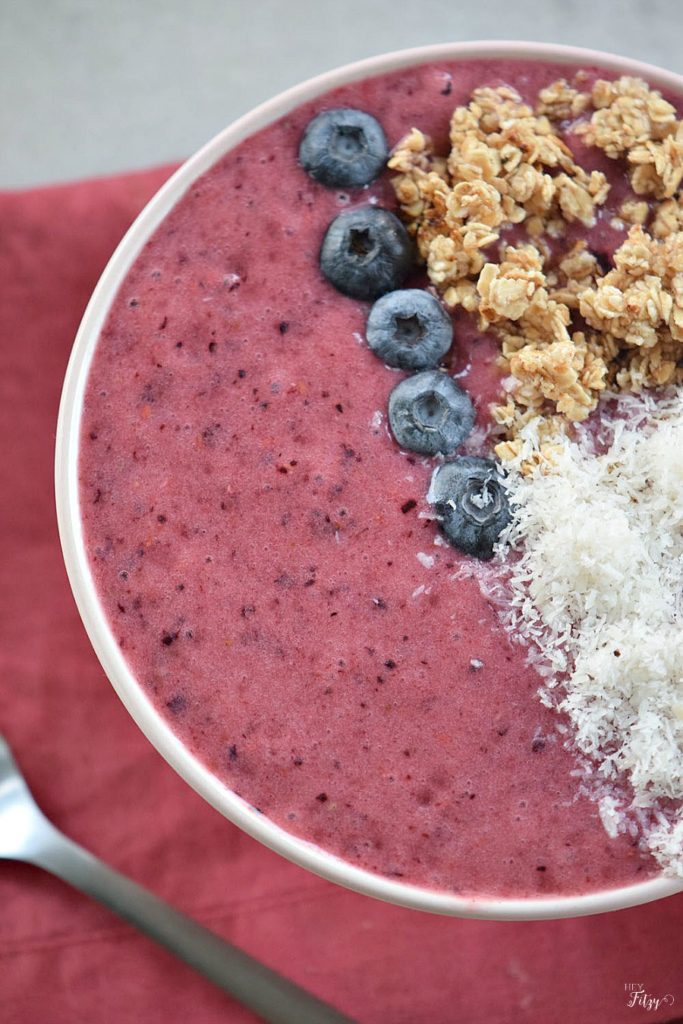 Are you a smoothie lover as well? What are your favorite smoothie combinations?