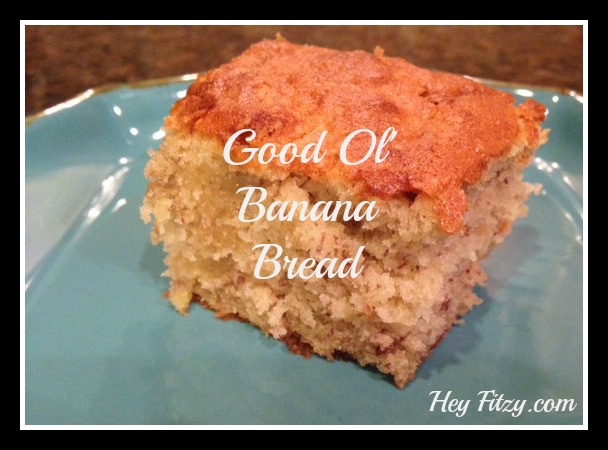 In honor of National Banana Bread Day (who knew), I thought I would share our family's favorite banana bread recipe.  It is an oldie but goodie that has been circulating through midwestern church potlucks for years.  This recipe came from a good friend of mine but is in fact very similar to one my great grandmother would make when I was a kid. I like to keep the tradition alive and share this bread with my kids.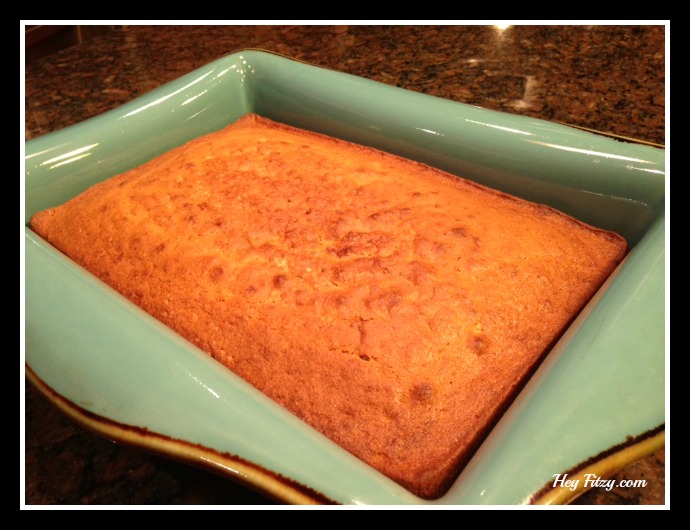 Ingredients
1/2 cup butter- room temperature
1 1/2 cup white sugar
2 eggs
3 ripe bananas
1 tsp vanilla
3/4 cup sour cream
1 tsp baking soda
2 cups flour
Beat together with electric mixer the first six ingredients. Mix well. Then add flour and baking soda. Mix well.
Pour intro greased 9×13 pan. Bake at 375 degrees for 35 minutes. You can insert a wooden toothpick in the center to make sure the bread is done. If toothpick comes out gooey you may want to cook for another minute or two and check again. If the toothpick comes out smooth, the bread is done.
Back in the day when this recipe traveled to the church potlucks, my grandma would cover the bread with home made icing. Now-a-days the icing is a little much for my family so we often leave it off. Plus leaving off the icing eliminates about half my guilt as I am prone to eating several pieces a day.
Home Made Icing 
Ingredients
1 tsp vanilla
3 cups powdered sugar
1/3 cup butter- no substitutes
milk as needed
Mix all  ingredients together. Add a small amount of milk as desired to reach the preferred consistency.
Don't be surprise if the whole batch disappears in record time. I am ashamed to admit it only lasts about a day or two in my house.