Ok…did anyone else see this lovely video for Halloween Mummy Pops?!?!?! I honesty believe those Mummy Pops are just darling! When I showed the video to my girls they were determined to make a batch. I, on the other hand, was a little apprehensive. If the truth be told, most of our attempts at baking a really cute something or other typically turns out a big fail. Never do our attempts look anything like the promised imaged on the side of the box or the beautiful image provided.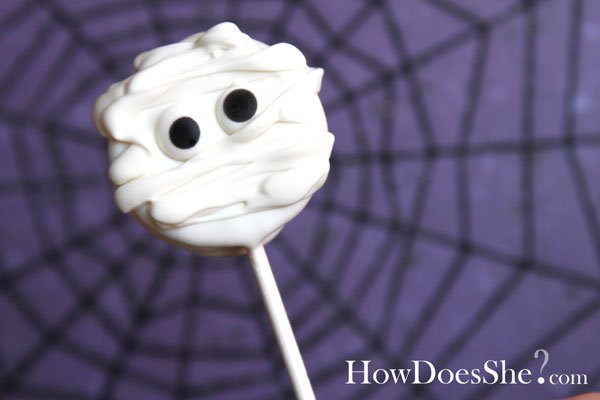 Well the girls were relentless and I figured…what do we have to lose?!?! Even if the mummy pops don't turn out just right…it would be quality time with my girls and we get to eat the finished product. Win-win in my book!
Here is our attempt to recreate the cute Halloween Mummy Pops.

HeyFitzy.com
Yields 12
Halloween Mummy Pops
Just the cutest little Halloween Mummy Pops. A delightful treat during the trick or treat season!
20 minPrep Time
20 minTotal Time
Ingredients
A package of Oreos
Bag of white chocolate- we used ghirardelli
Baking sticks- found in the baking aisle at JoAnn's or Michaels
Bag of candy eyes
Instructions
Insert baking stick gently in each cookie.Make sure you push all the way to the top to ensure stability.
Melt the chocolate in a double burner.
Dip cookie into chocolate being sure to cover entirely.
Give each mummy a set of eyes.
Drizzle remaining chocolate over each mummy.
Enjoy
7.8.1.2
8
https://heyfitzy.com/halloween-mummy-pops/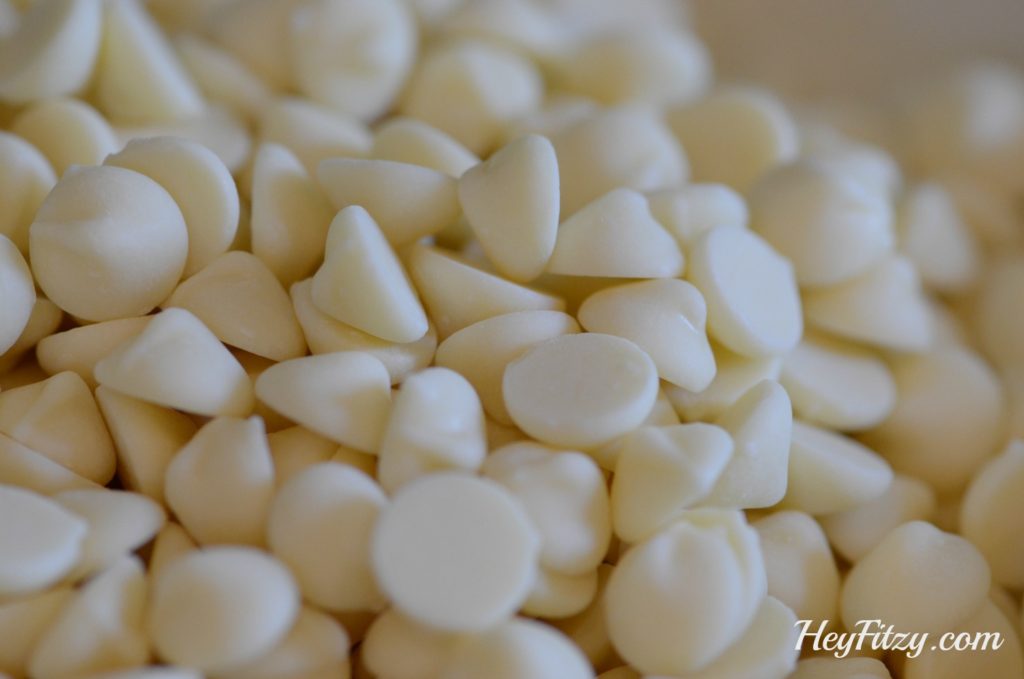 First we inserted the baking sticks into the center of each cookie. Be gentle as the cookies will have a tendency to come apart. Placing the stick all the way up the center of the cookie will ensure greater stability while dipping the cookies in chocolate.
Then we melted the white chocolate over a double boiler. I have learned over the years to simply fill a sauce pan with water and place a glass bowl that fits snuggly over the top. When the water heats up, the chocolate will melt nicely. Make sure you stir the chocolate constantly.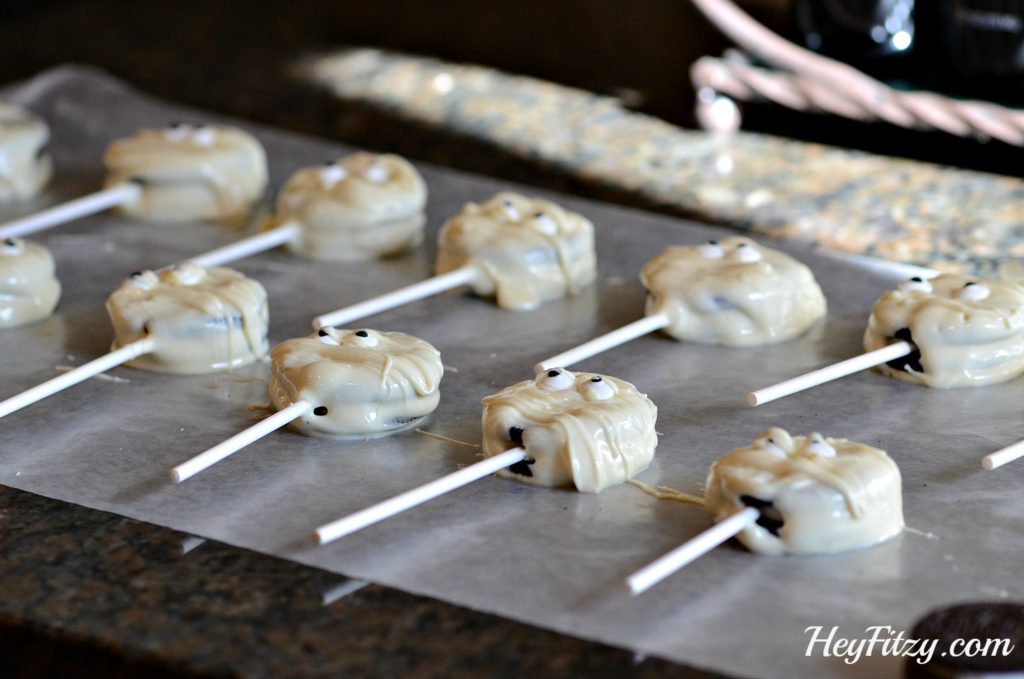 After the chocolate melted we dipped each cookie. Using a spoon, we helped ensure even coverage. The girls had a blast placing the eyes on each mummy. They laughed and giggle while creating each unique face. Finally we used the remaining chocolate to drizzle each cookie to create the mummy look.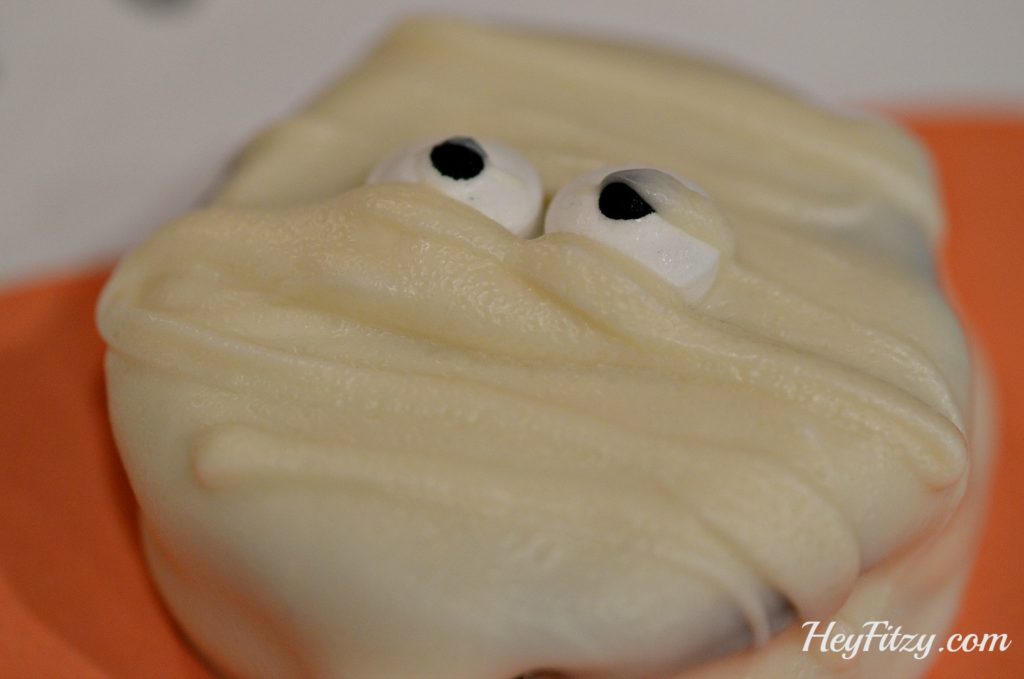 Not too bad for our first attempt. The girls had a blast…we had some quality time together…and got to enjoy a yummy-mummy treat. Mission accomplished!