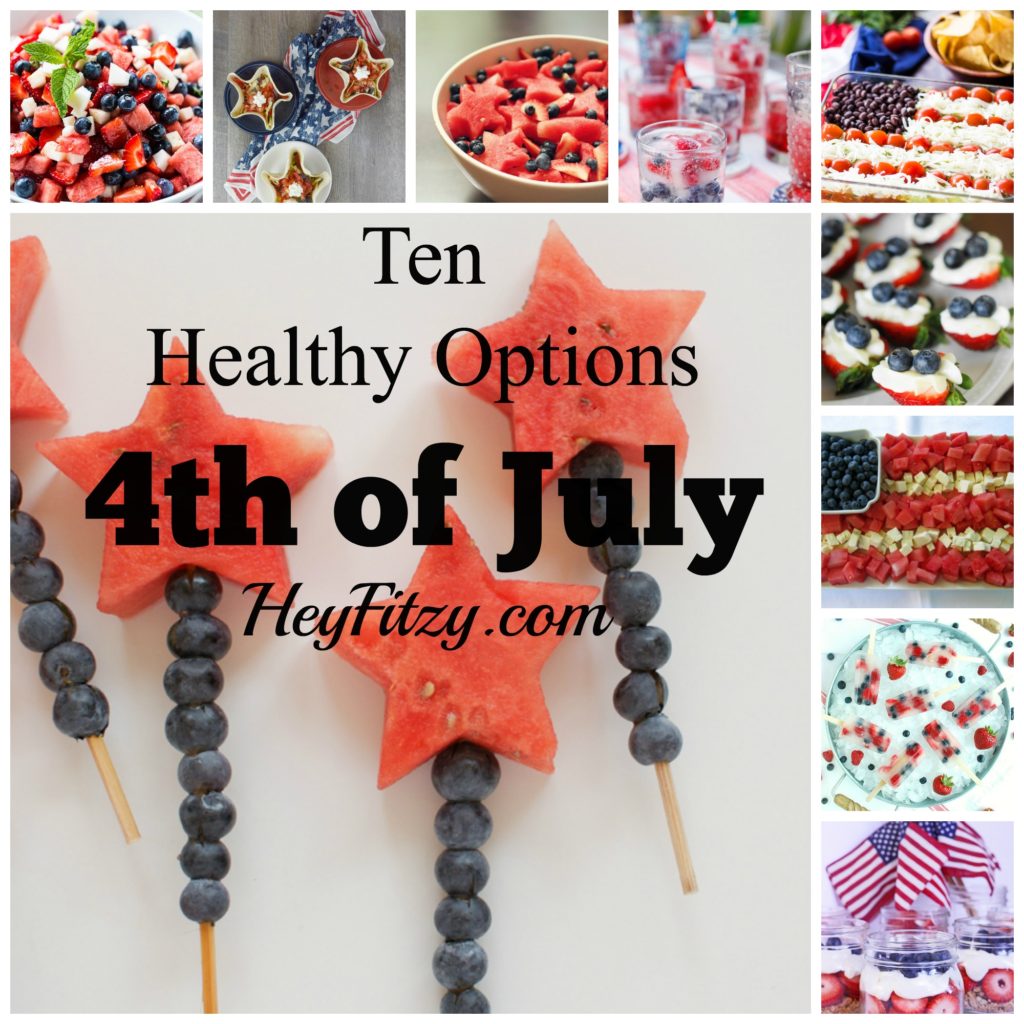 One of my favorite holidays is quickly approaching. Any ideas?!?!?!  Yes…the 4th of July.  When I was a kid, the 4th of July meant parades, family fun, and fireworks. Now as I celebrate the holiday with my kiddos, many of the same traditions hold true. Much to our delight, our little neighborhood is the perfect place to create childhood memories. Kids run abundant from almost every single home filling our streets with fun time and laughter. With this comes a great tradition of neighborhood get-togethers and the 4th of July is no different.  So as the 4th is quickly approaching, we are preparing for an annual street gathering. Grills are pulled to the driveway edge, chairs and coolers abound, and tables of delicious goodies are piled high.
Recently I  shared our journey towards healthier food and product options. Our youngest daughter has a sever allergy to dyes so we have been forced to eliminate all dyes from her diet and products. While this is getting easier on a daily basis, celebrations like the 4th of July presents some very interesting challenges. You see…every.little.thing appears to be covered in some shade of red or blue or even white (which often contains blue dye believe it or not).  This year I want my daughter to be able to enjoy some fun 4th of July foods that are safe alternatives for her. So…I went on a quest to find fun food and drink options for our 4th of July celebration.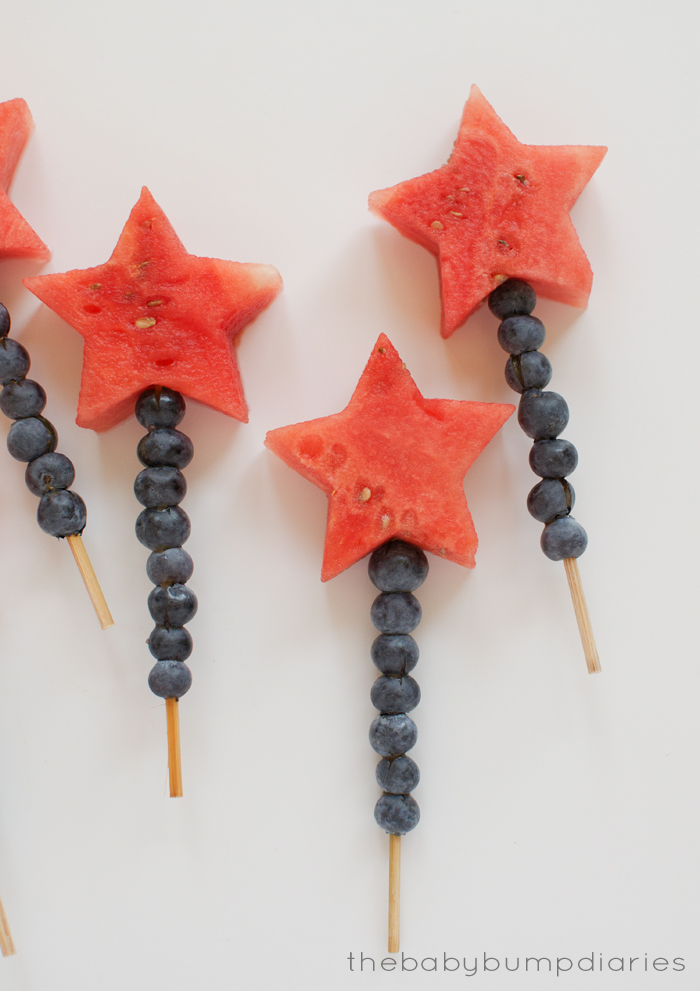 Look at these cute kabobs from The Baby Bump Diaries. Easy to make while creating big impact and I believe kids will love them!!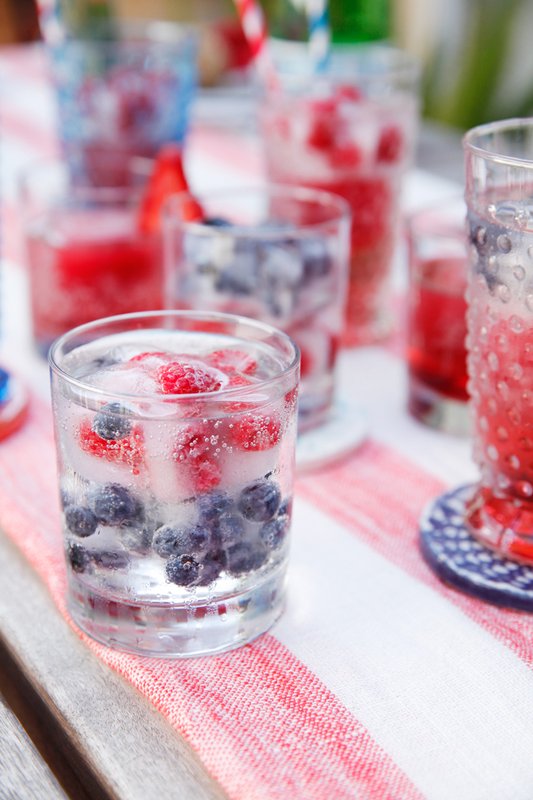 Mom.me provides a yummy drink option that can be made in kid friendly version or a simple ingredient change creates an adult version.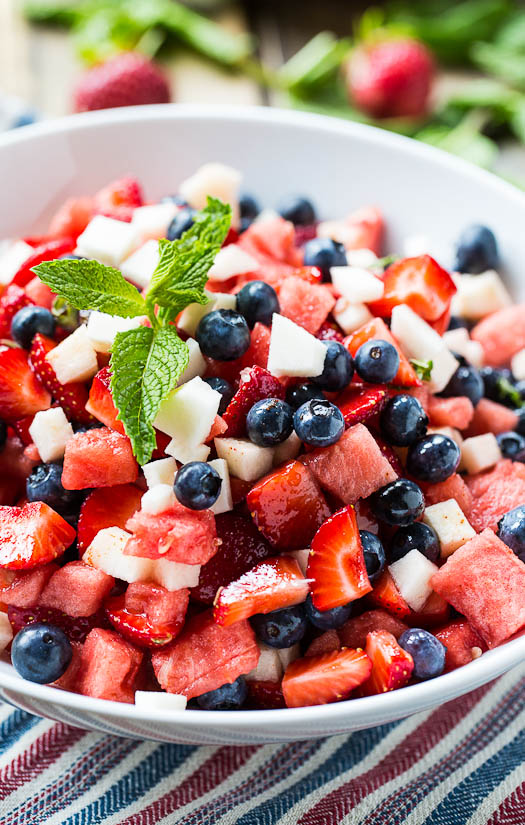 Spice Southern Kitchen created this enticing red, white, and blue fruit salad.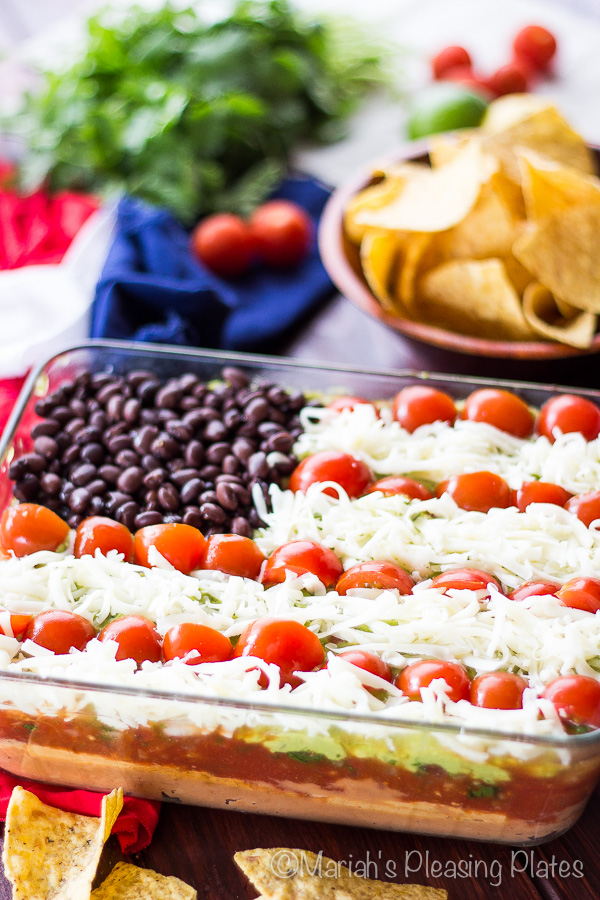 Here is a great version of seven layer dip by Mariah's Pleasing Plates.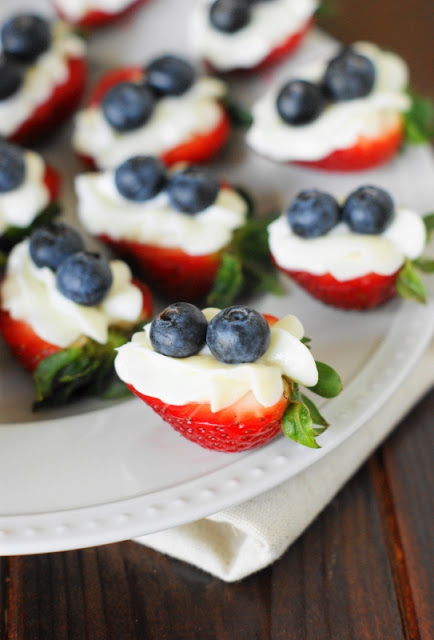 Look at these yummy red, white, and blue strawberry cheesecake bites from The Kitchen is my Playground. I am guessing these would be a hit!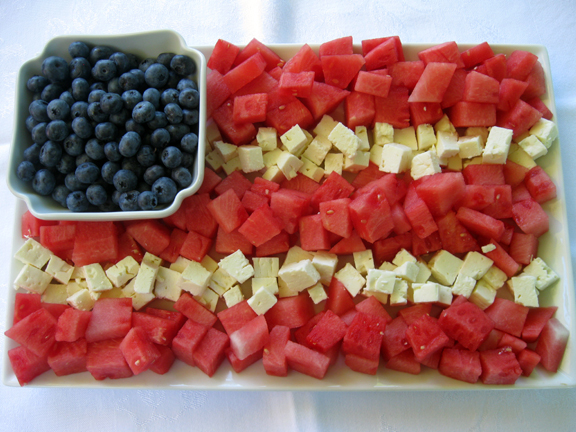 Wenderly created this fun watermelon and feta flag.

Wit and Whistle created little watermelon stars to spice up a simple salad.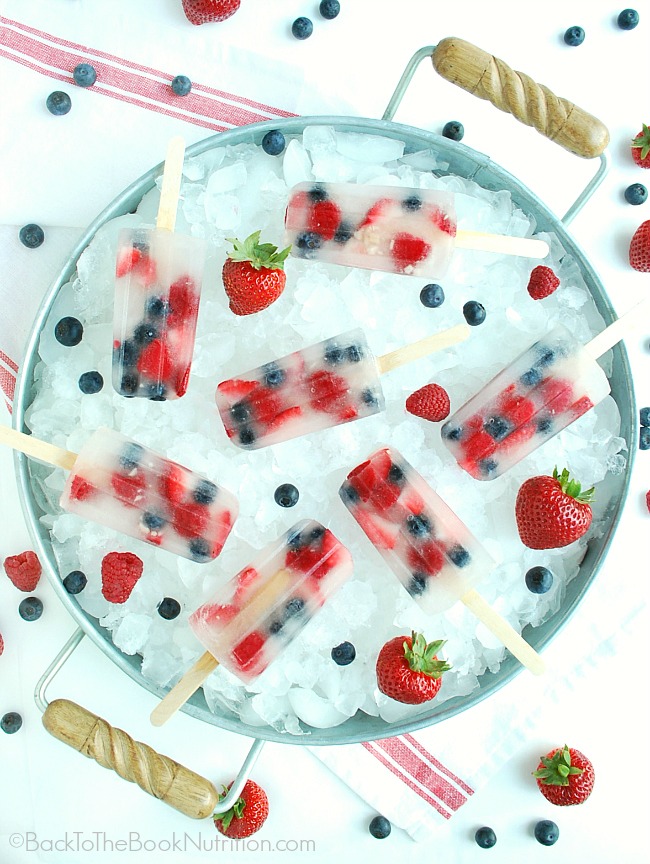 Yummy popsicles were created by Back to the Book Nutrition. My daughter would enjoy making these as well as eating them.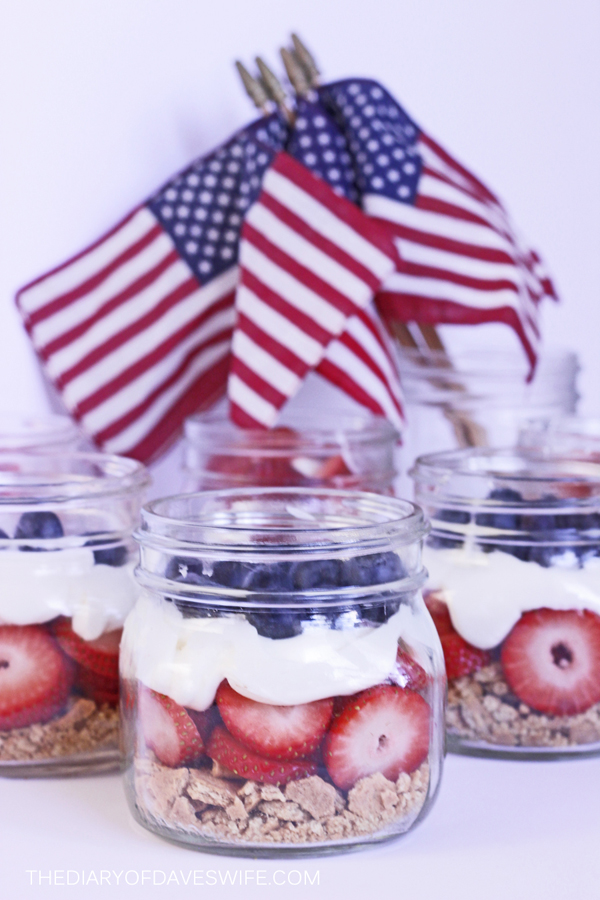 Look at these cute patriotic parfait created by The Diary of Dave's Wife over at Eighteen25.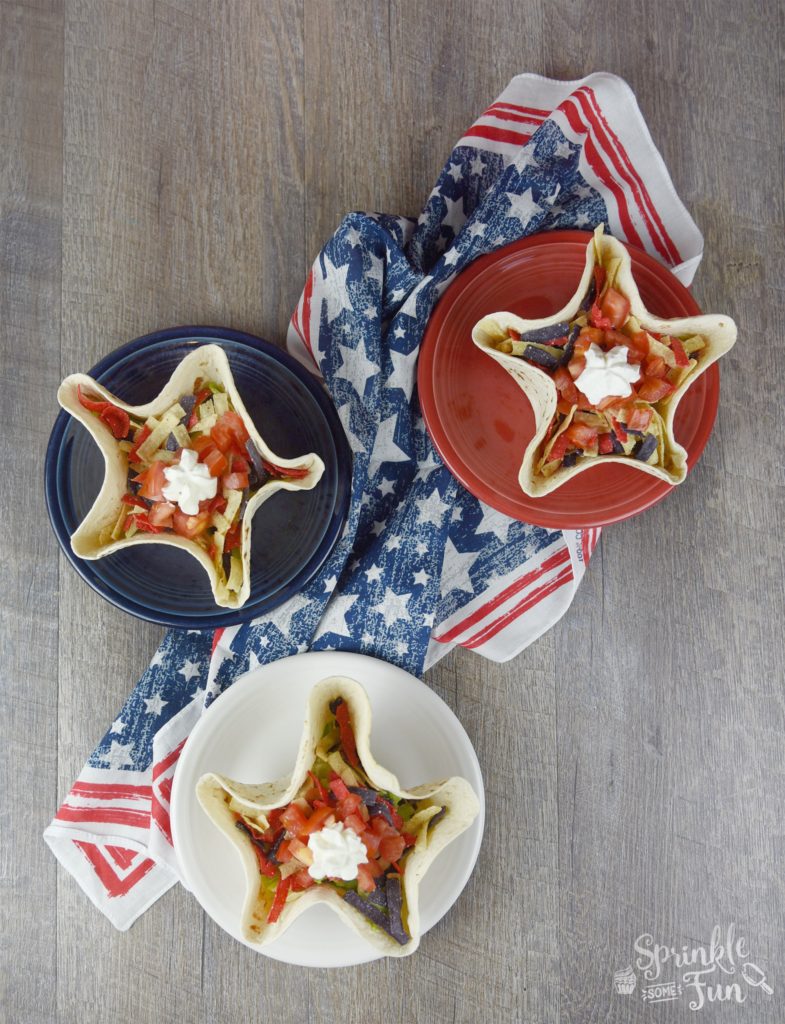 Sprinkle Some Fun created the cutest taco bowls that are perfect for the 4th of July!
OK…now I have found 10 great options that will provide a safe and fun alternative for our 4th of July celebration. Which one is your favorite?  Any suggestions as to which ones I should make?
I am partying at Savvy Southern Style this week.