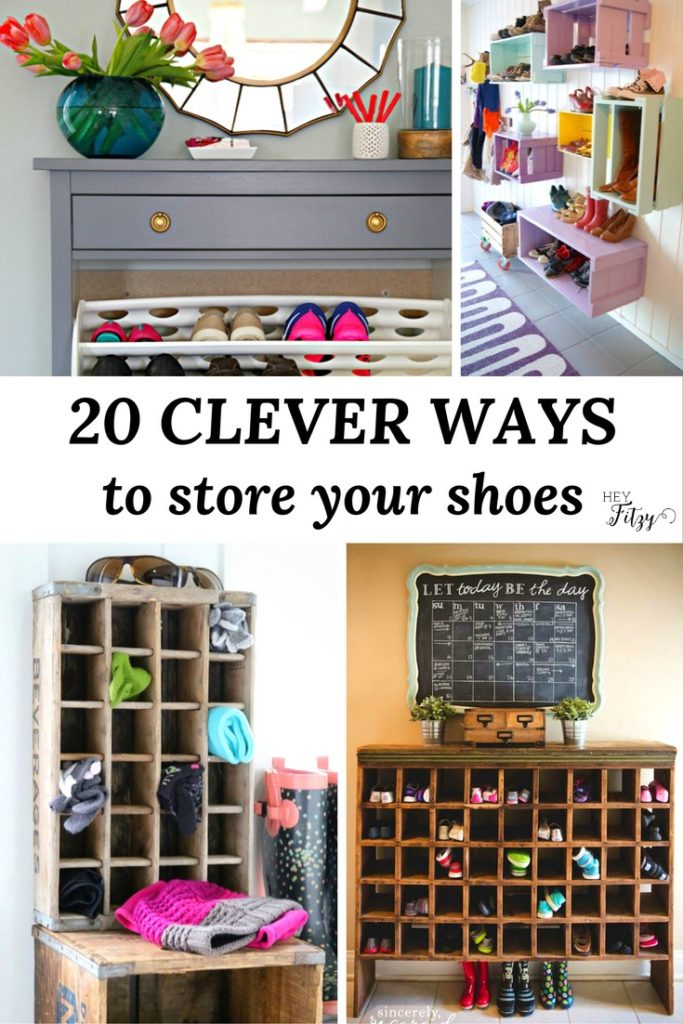 Am I the only one that despises tripping over shoes? Seriously people! With 5 people living in our home…plus a number of neighbor kids always dropping by…shoes tend to be everywhere. One here…one there…then I am tripping about. Ever try to carry groceries through a mess of shoes. It takes skill I tell you. Well I have had enough and am determined to find a clever solution to help resolve the shoe storage issue. A few years back we built a great system for our garage. I haven't shown it here because…well…it isn't pretty but it works. Now I am looking for something that will help resolve the issue at the front door. With kids coming and going all day we need a clever solution to help store shoes. Plus…with a little puppy that likes to steal shoes, it is best to just put them away to avoid any casualties. All puppies teeth, so we can't blame him for stealing whatever he can. One of our friends did say that every puppy needs teething toys, so she recommended that we try and find him some. At least that way, he might leave our shoes alone. We'll keep tidying our shoes up anyway, it's a good reason for the kids to learn that they need to keep their shoes safe.
I'm always buying the kids new shoes from places like vessifootwear.com which means more shoes to trip over unfortunately!! Today I have rounded up 20 clever ways to store your shoes that I think will help resolve the issue.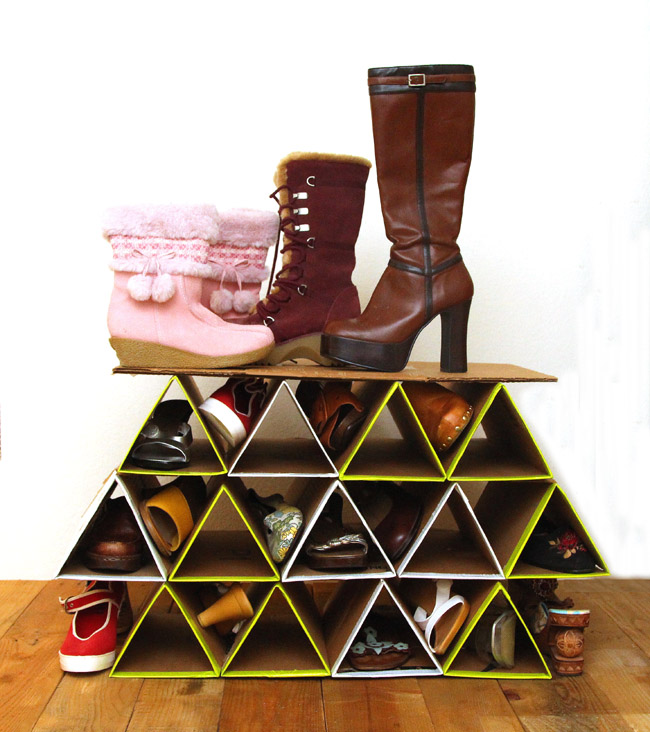 You have to check out what A Piece of Rainbow used for this shoe organizer. You won't believe it! Click Here.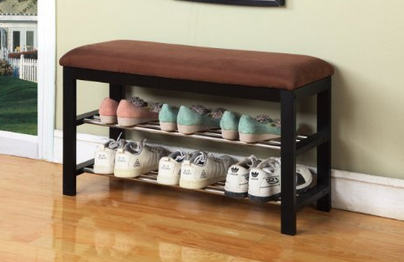 Here is an inexpensive bench found by The Centsable Shoppin. Click Here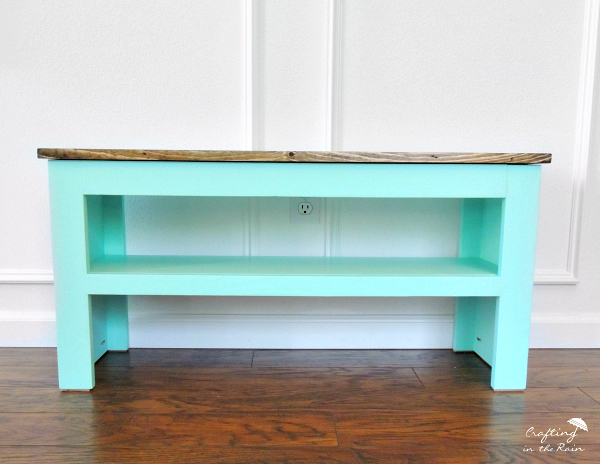 Crafting in the Rain provides the plans to build this darling little bench. Click Here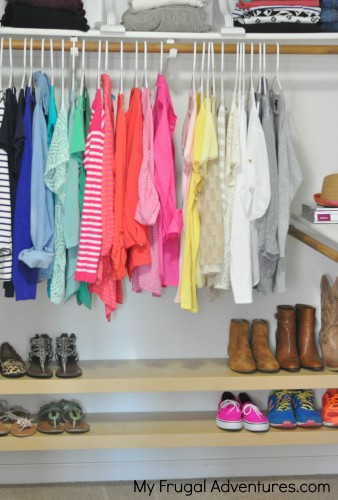 My Frugal Adventures provides a great IKEA hack that will help to organize your shoe storage. Click Here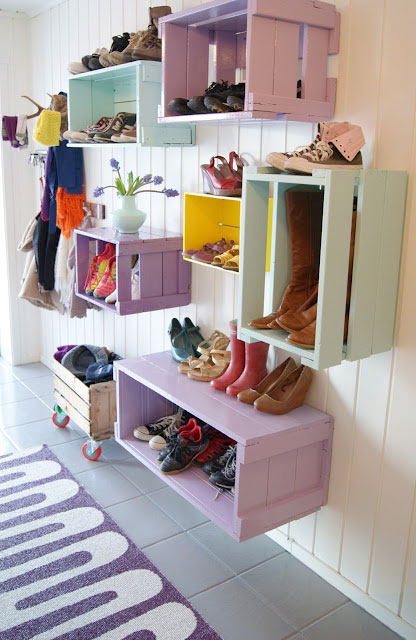 This fun shoe organization could be painted or stained in any combination of colors to fit your home decor. Hello Wonderful posted this lovely example from Thea's Mania. Click Here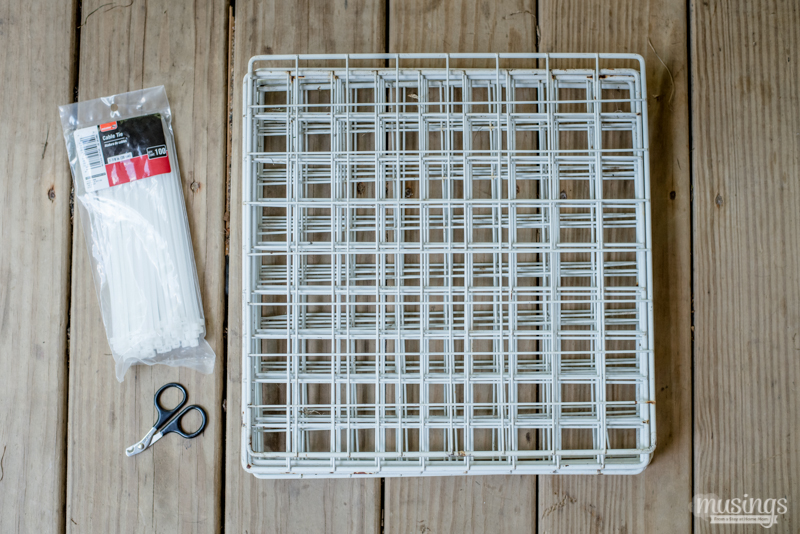 See what Erika from Living Well Mom did with these supplies to store her kids shoes. Click Here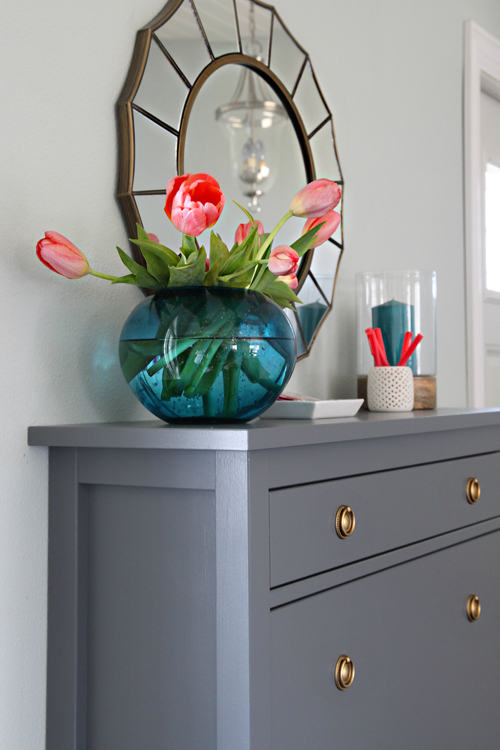 Seriously!!! The prettiest shoe storage I have probably ever seen! You have to see this. Click Here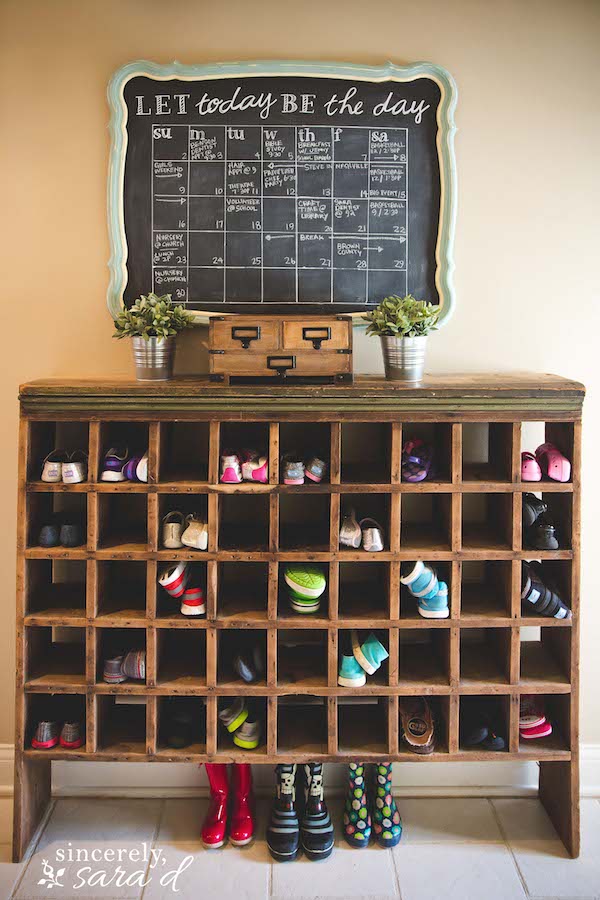 Look at this darling shoe storage by Sincerely, Sara D. Click Here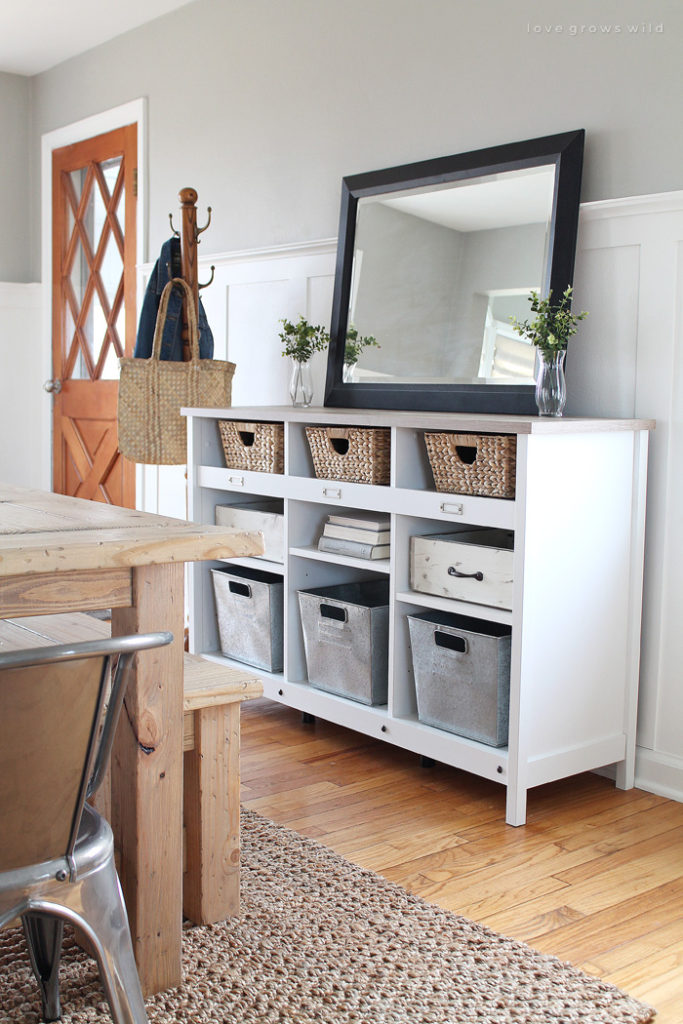 Create a drop station inside the door that keeps shoes and other odds / ends organized. Click Here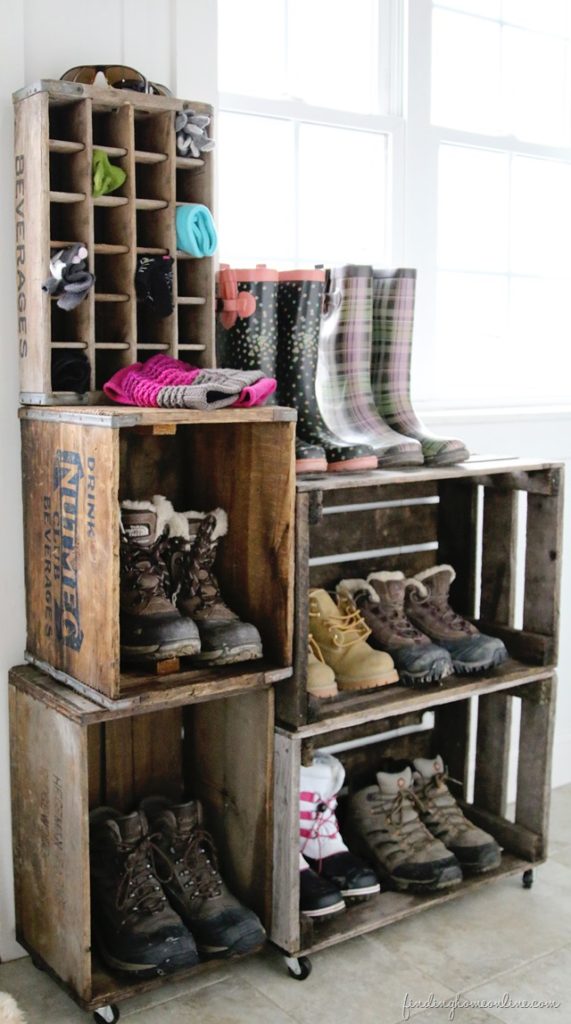 Up cycle those old crates into usable shoe storage. Click Here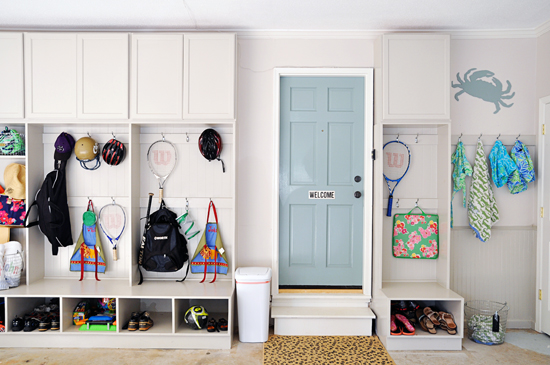 This garage space from Dixie Delights is what dreams are made of. Could it get any more organized! This beautiful space was featured by iHeart Organizing. Click Here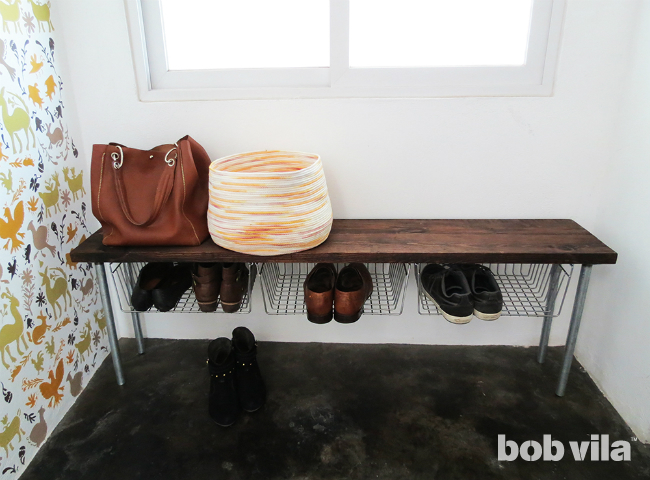 Bob Vila provides a great tutorial to build this storage bench. Click Here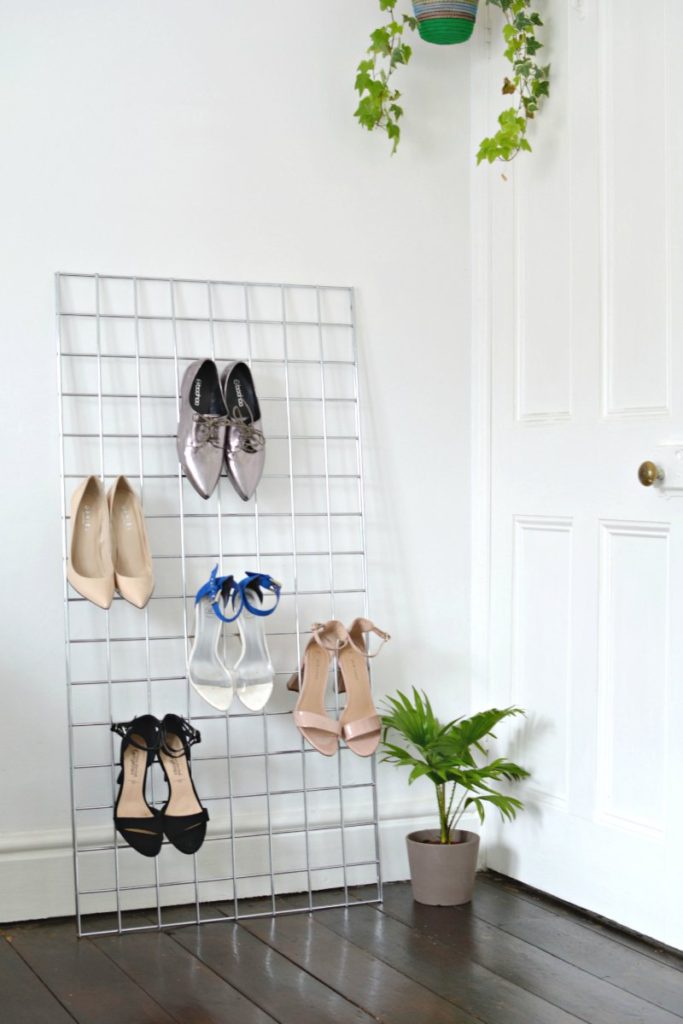 How creative is this shoe storage!? Perfect for the shoe shopaholic. If you're like my friend (they buy Munro shoes online at least four times a year!) and like to show off your fancy shoes then this is a great way to do so. It works really well for high heels and can hold the shoe if the heel has at least a 1cm difference. For flat shoes or sneakers though you might want to find something else.
Click Here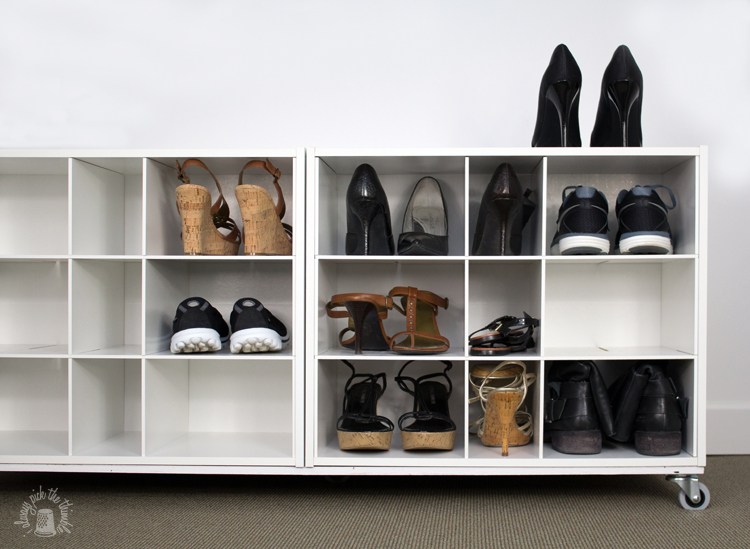 Here is a great tutorial to build this simple shoe rack. Click Here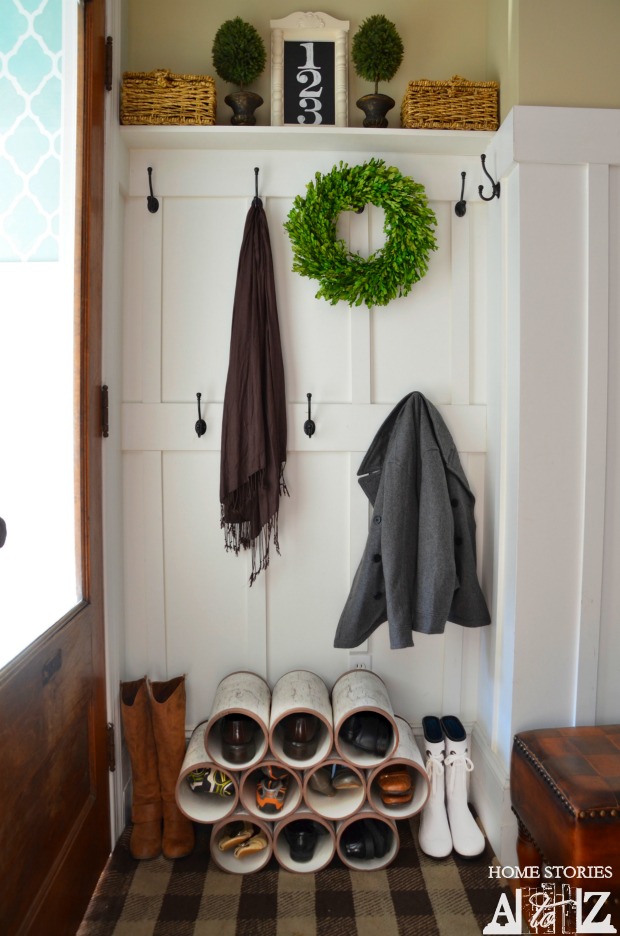 PVC people…seriously!! This entire entryway is darling! Click Here
Label your shoe boxes with photos of each shoe for better organization. Click Here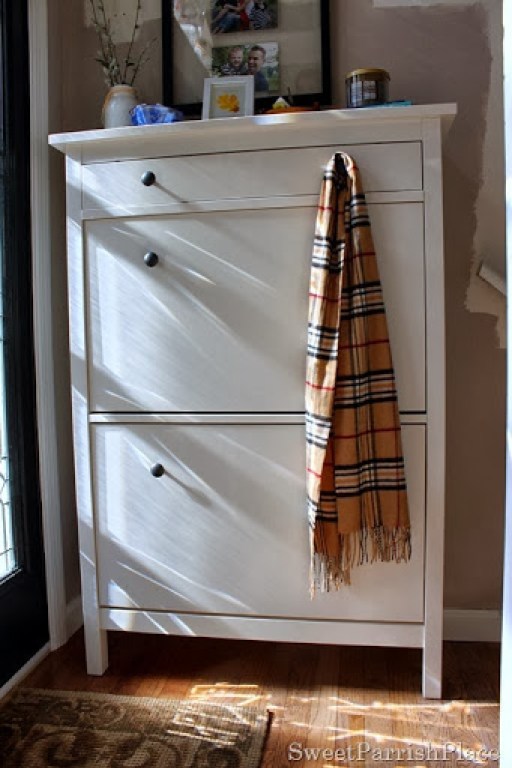 Here is a great solution for a small entry space. Click Here
Click Here is see 10 great examples for shoe storage using old ladders.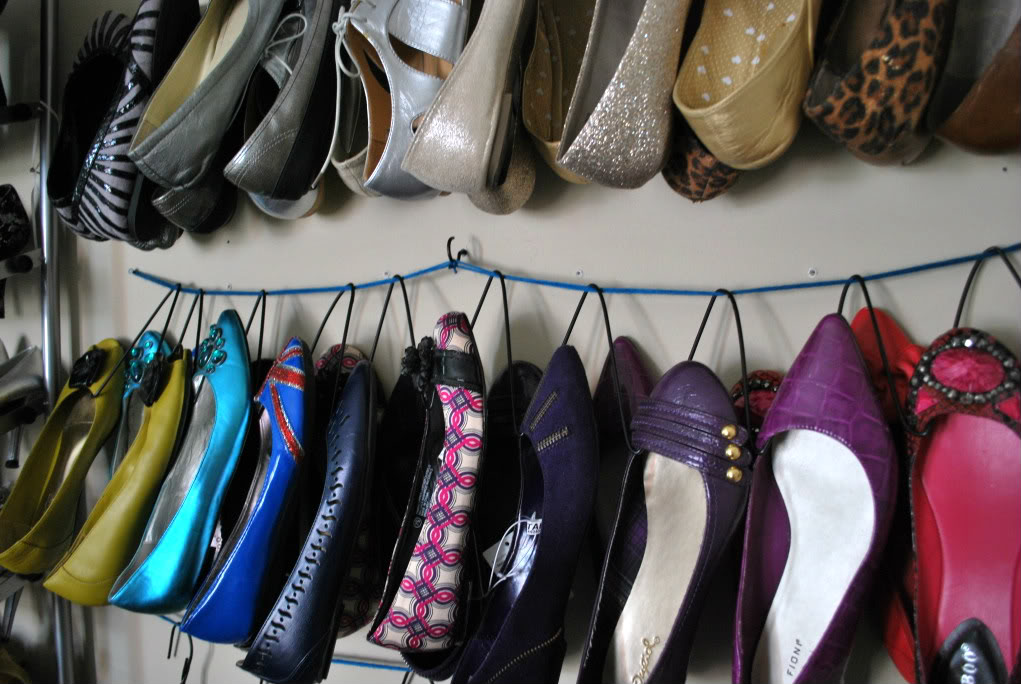 What?!?! Use wire hangers to create a custom hanger system for your shoes. Click Here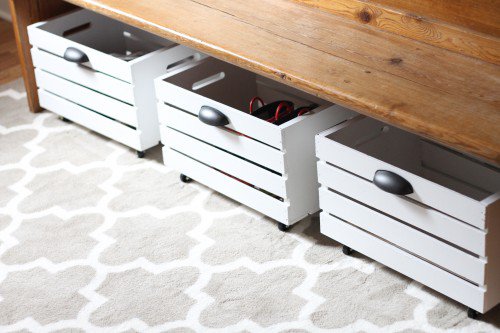 Click Here to see how to create your own rolling storage bins.
OK…so many great examples that will solve just about any shoe storage dilemma. Which one is your favorite?
SaveSave