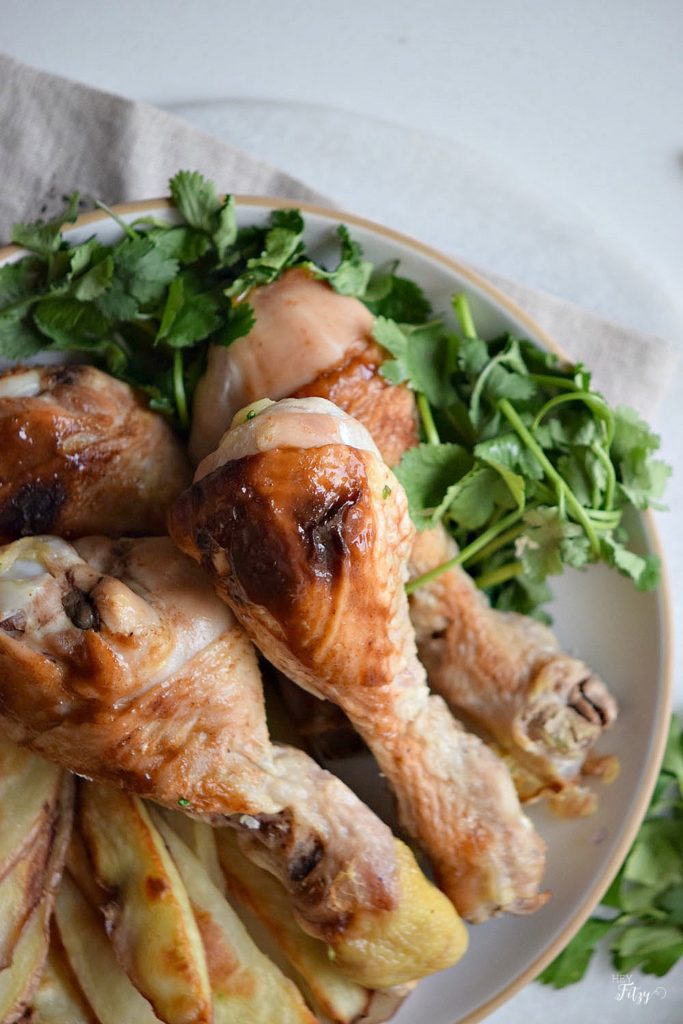 Hello Friends and happy Monday! Every day my youngest asks me if it is spring yet. Do you think she is ready for warmer weather! You would think we were counting down to Christmas or something. Each time I kindly tell her how many days are left till it is officially spring. The first day of spring is March 20th if anyone else is counting. 🙂 Part of anticipating spring is enjoying a change in the food and drinks we explore and enjoy. Today I am sharing a fun and easy spicy buffalo chicken drumsticks recipe.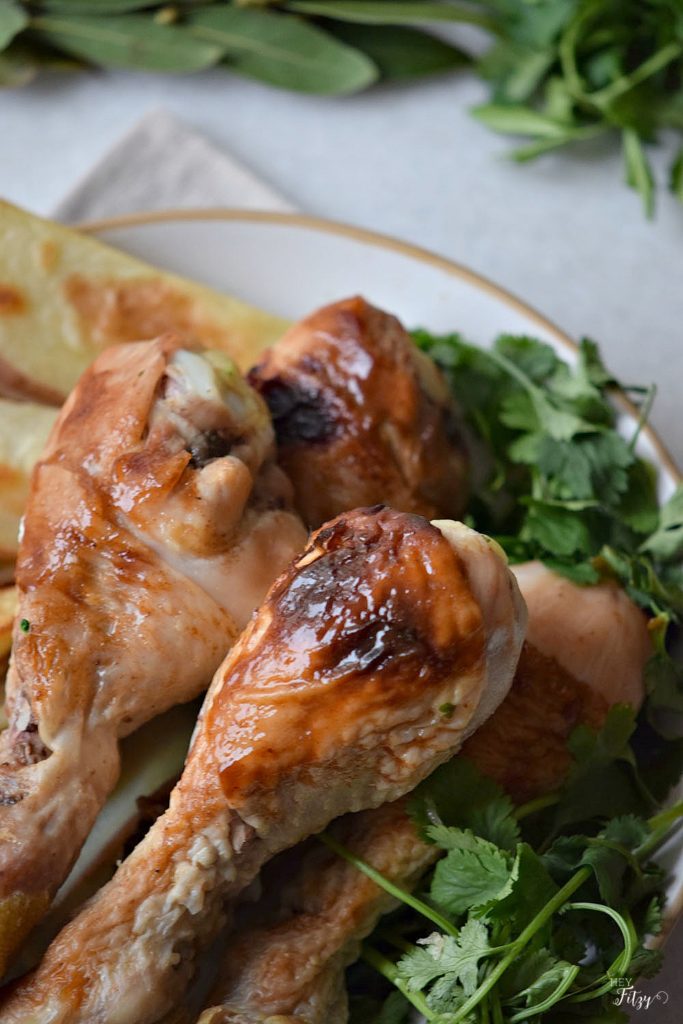 What I love about this recipe is the ability to adjust the level of kick. Some of our kiddos like it really spicy and others…not so much! In the end we are able to make everyone happy by simply adjusting the spice level. It really is easy to do with this recipe for spicy chicken wings.
Ingredients
2 Pounds chicken drumsticks
2 Garlic cloves, minced
Salt and pepper to taste
¾ Cup melted butter
½ Cup hot sauce
1 Tbsp red pepper flakes
1/8 Cup Worcestershire sauce
2 Drops chili sauce
Instructions
Preheat oven to 375°F.
Season both side of the drumsticks with salt, pepper, and garlic.
In a bowl mix the butter, hot sauce, red pepper, Worcestershire sauce and chili sauce.
Pour half the sauce on top of the drumsticks and take them to the oven for 40 minutes or until done.
Serve, side with potato and use the extra sauce for dipping.
Enjoy.

Tips

Decrease the chili and red pepper for a less spicy sauce.
7.8.1.2
51
https://heyfitzy.com/spicy-buffalo-drumsticks/
To adjust the spice level simply withhold half of the hot sauce and red paper flakes. Pour the sauce over the appropriate number of drumsticks as needed. Then add the remaining hot sauce and red paper flakes to pour over the remaining drumsticks. Normally you can tell which drumsticks have the additional spice. But to avoid the drama that has occurred in our home on more than one occasion when the wrong kid gets the wrong spice level, we add a little parsley to the heavier spiced drumsticks to tell the difference. What spice level do you prefer? Are you on the safer or the spicer side?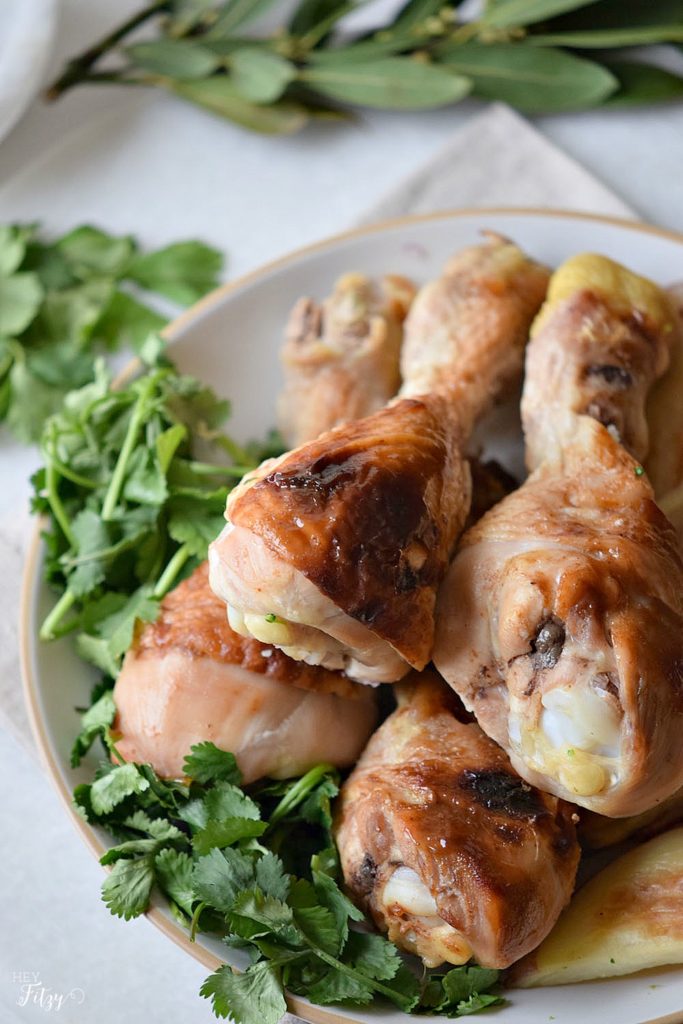 Are you counting down the days till warmer weather? Hang in there friends! Spring is right around the corner and will be here soon. If anyone really wants to know…I have a six year old that can tell you the exact number of days. 🙂