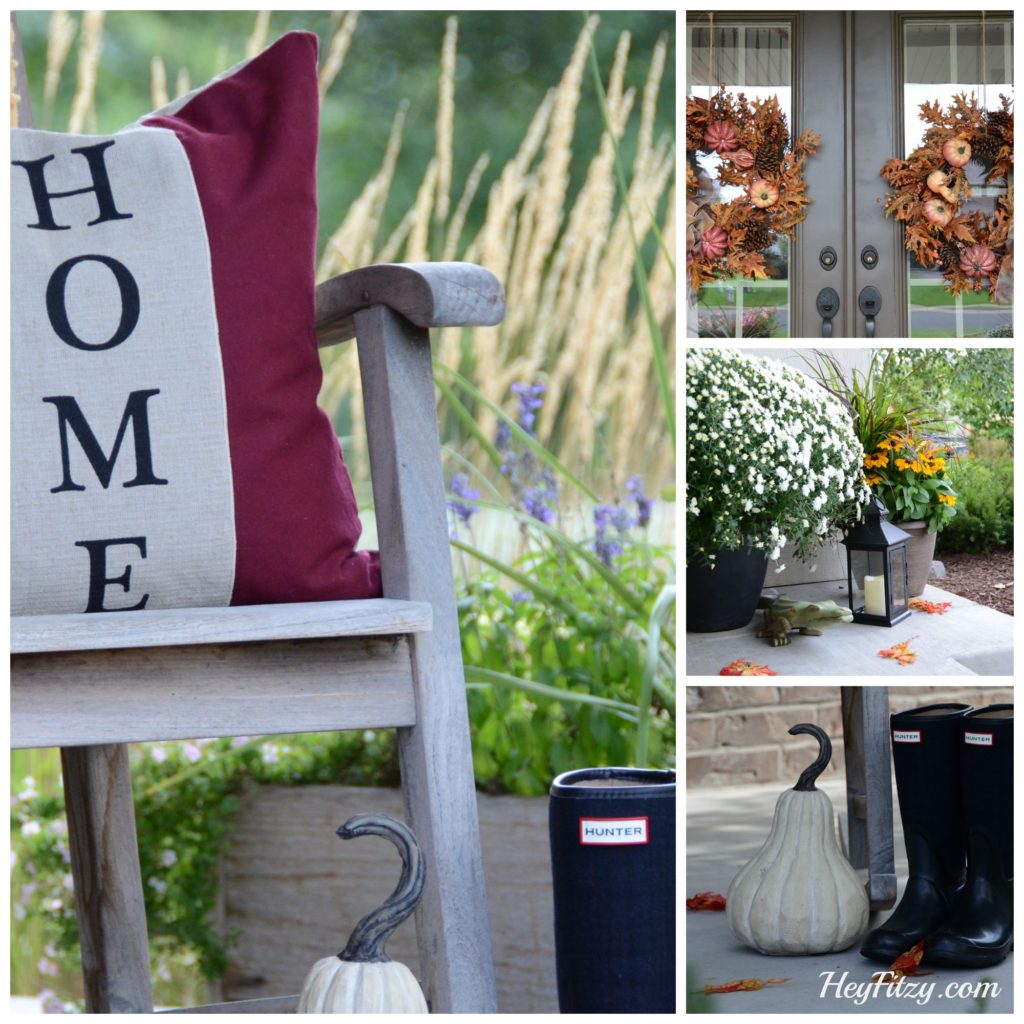 Welcome to our Fall Home Tour!!! This simply has to be one of my favorite times of year. The colors are soothing, the air is crisp, and the leaves that fall and scatter are beautiful. I get so excited to decorate, cook fall recipes, and send the kids back to school (did I say that out loud!). 🙂 In these parts our kids get almost a full three months off from school for summer break. By the end of summer…everyone is ready to get back to a routine. I put the kids on the bus just after Labor Day and got busy decorating for fall. The first thing that I wanted to do, was to get some new windows installed. As you can see from the pictures, our windows have seen better days. I was reading about the benefits of installing double hung windows and they sounded like a good option however I came to the conclusion that I'd have to save up a bit first. So I then moved on to the front porch.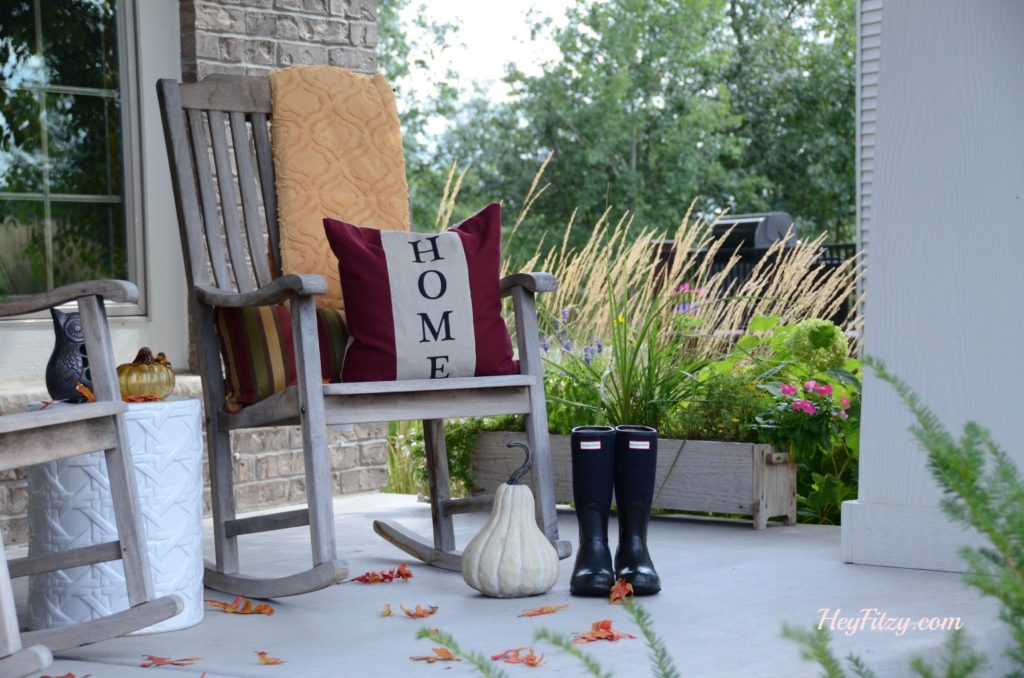 I love this porch. It is the first thing you notice when viewing our home from the street and it was the first thing we fell in love with when we found this house. It is bright, open, and airy. Big enough for a couple of great rocking chairs. However, I do sometimes wish it were a wooden decking – it gives such a nice vintage and cozy feel to a house, and it's welcoming for sure! I know that decks need a lot of maintenance with deck sanding services sydney area or in whichever location they are needed, and they need treatments as wood would rot in the elements otherwise. But sometimes I just think it is so worth it for the aesthetic pleasure of the front of the house! Especially in fall when everything feels earthy and natural, and the autumn leaves compliment it! Oh well, enough of me moaning now! I'm happy with what I have, and lucky too! Perhaps one day I can make some tweaks to my home.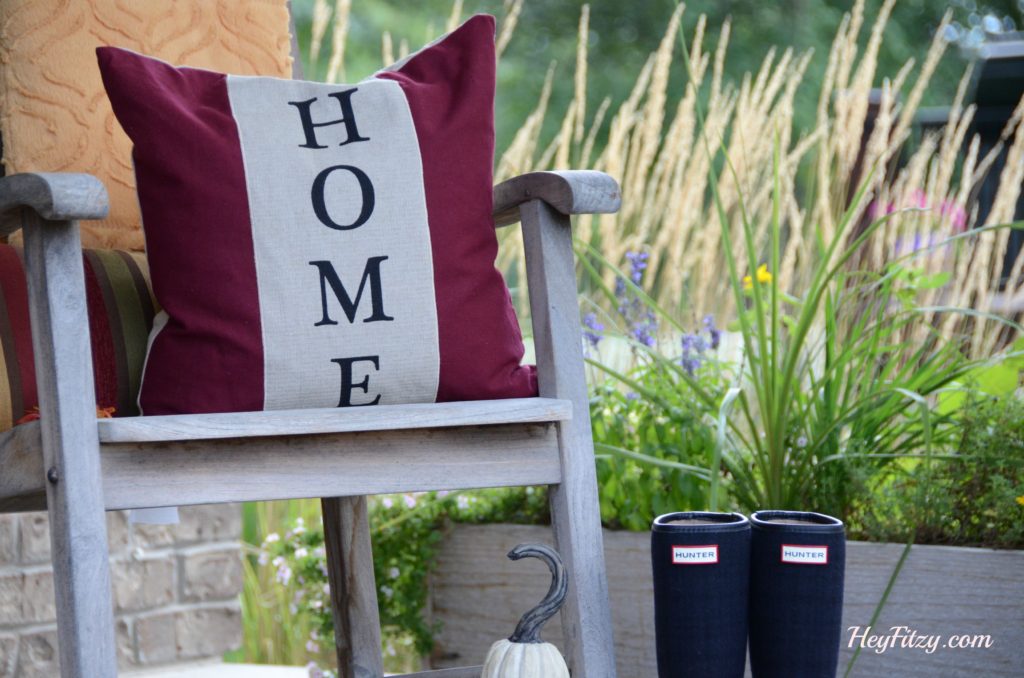 During the year, we spend hours on this porch. By day, the kids love to come out here to read or spend time with friends. During the hot summer evenings, we love to sit and watch the kids play in the yard while catching up on our day. It is a great place to sit and spend quality time with dear friends and loved ones while simply connecting on a deeper level. When the heat gets too much, we simply pop inside into the coolness of the house and carry on chatting. Even during the autumn months it stays quite hot here though, so we might have an Air Handler fitted to make sure it's not getting too stuffy inside. But that's why the porch is such a blessing – it's that extra bit of seating outside that everyone should have to just enjoy the fresh air and last of the summer sunsets. Gosh…the stories this porch could tell. 🙂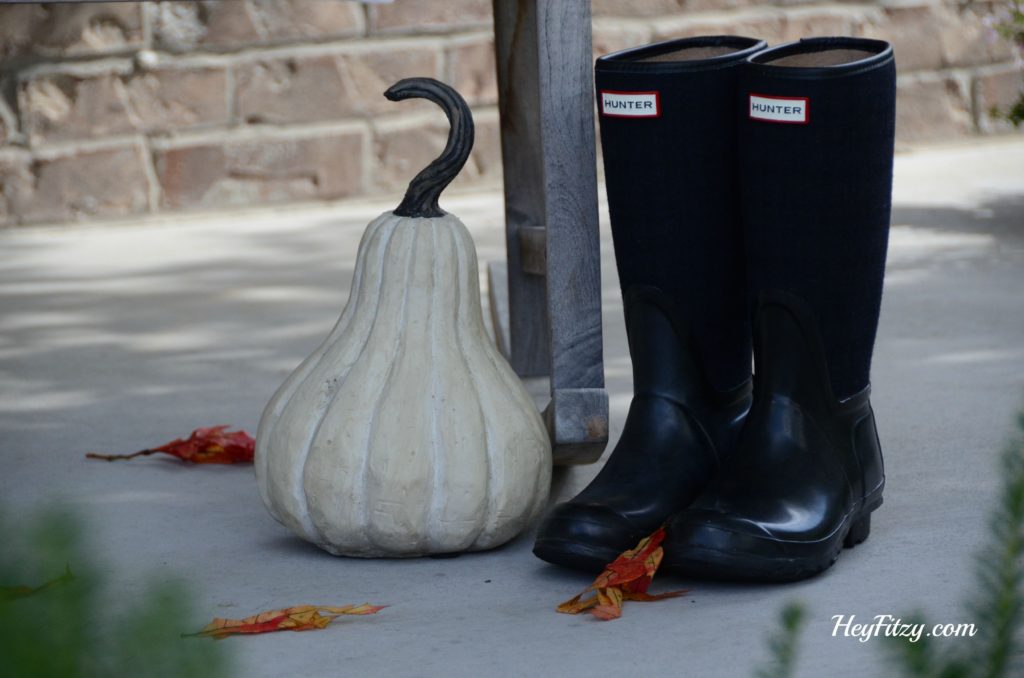 While I typically lean towards the more traditional colors particularly reds and orange in the fall. This year I am starting to incorporate more neutral tones. Found this cute gourd on a recent trip to Marshalls.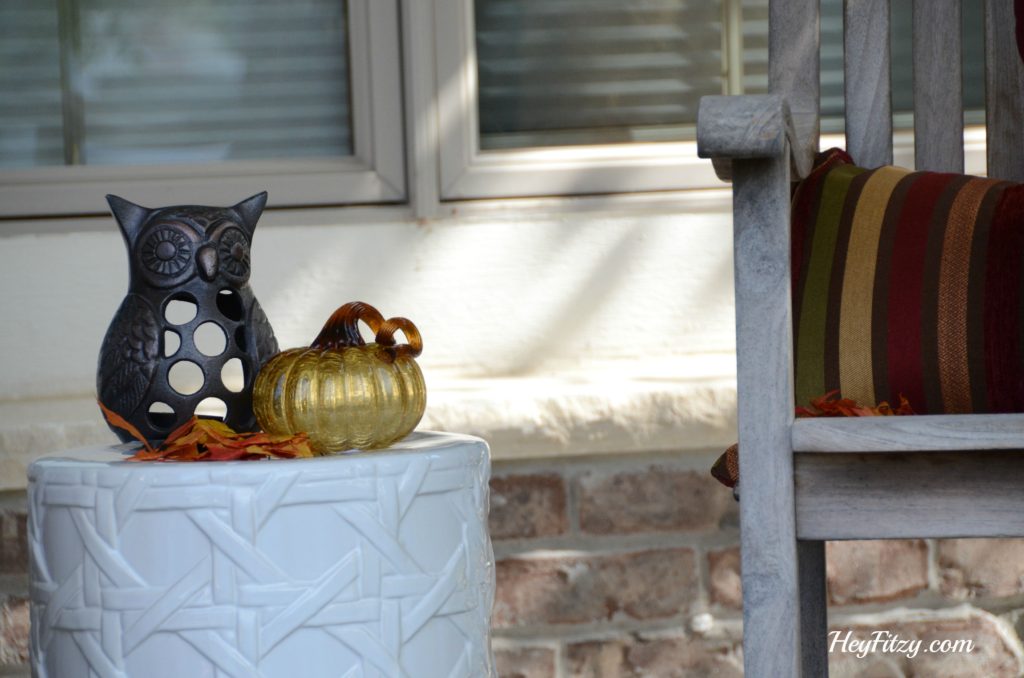 I love this little owl. He makes a cute candle holder in the evenings.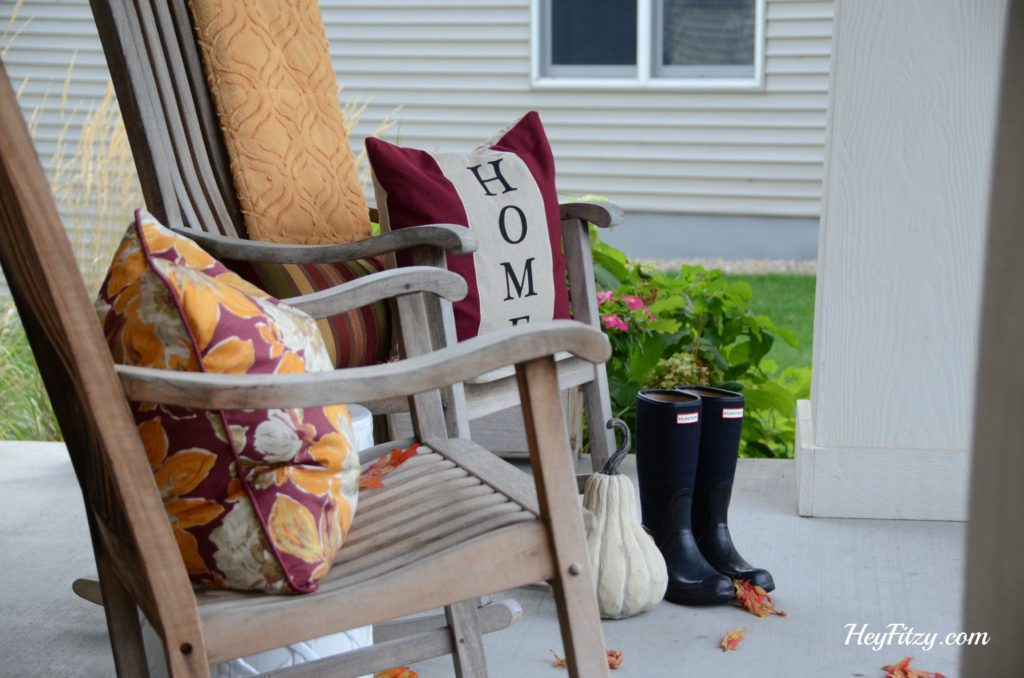 Sometimes the fall evenings can get a little chilly. It is nice to have a fuzzy blanket to keep you warm.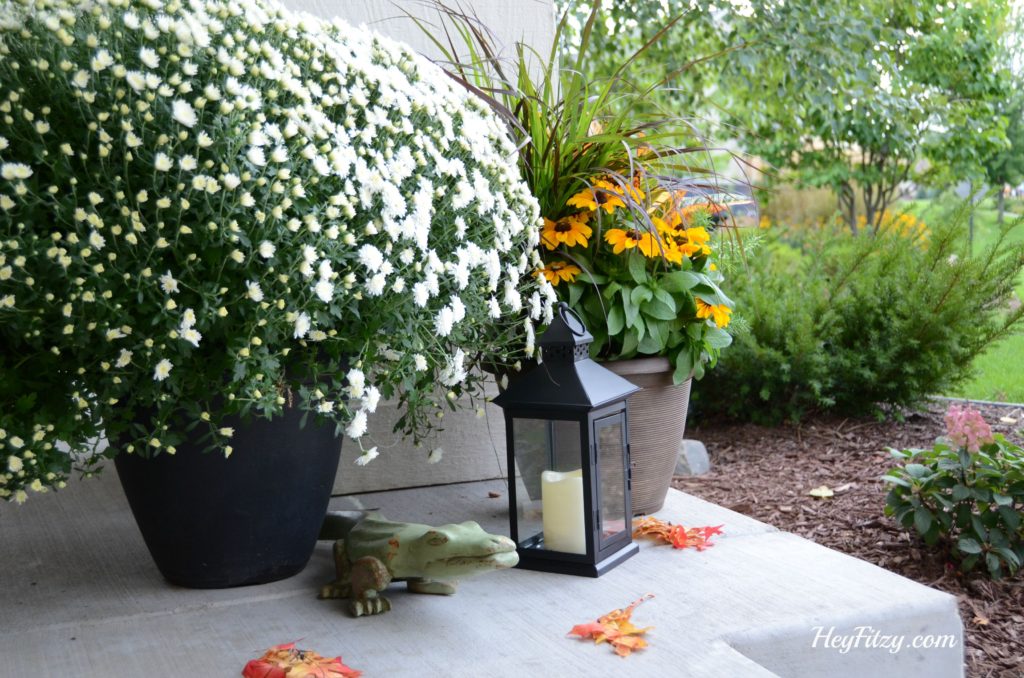 Peeking out from under the huge white mums is our resident alligator…Albert. He has been hanging out on this porch for years and always ends up part of the festive decor.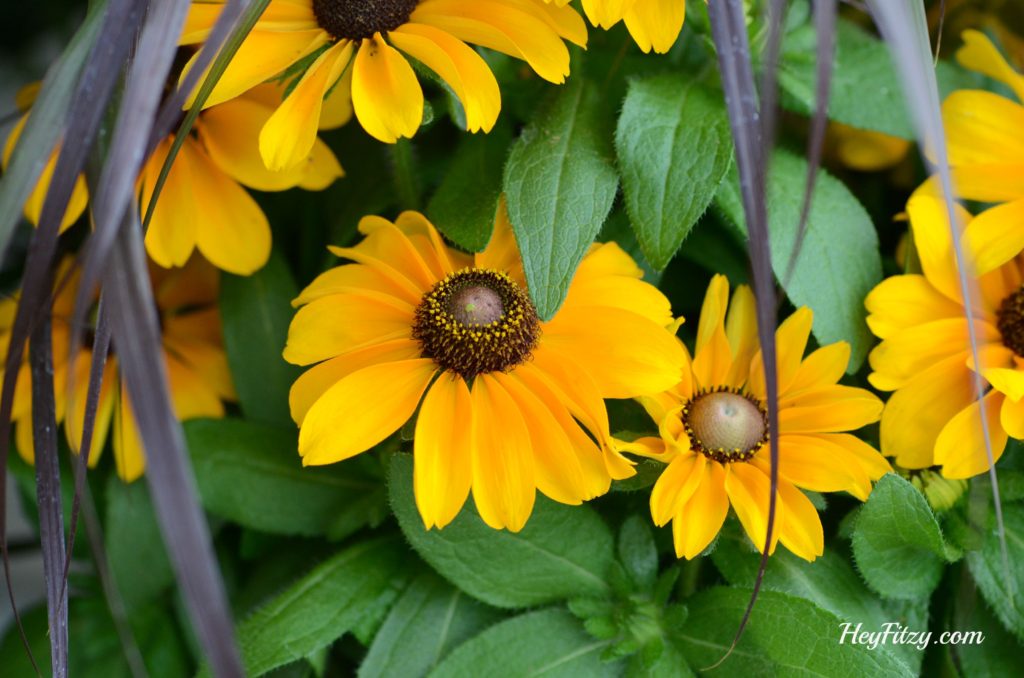 I picked up these potted plants at Costco. Gosh…aren't they beautiful! Now the trick will be to keep them alive through fall. 🙂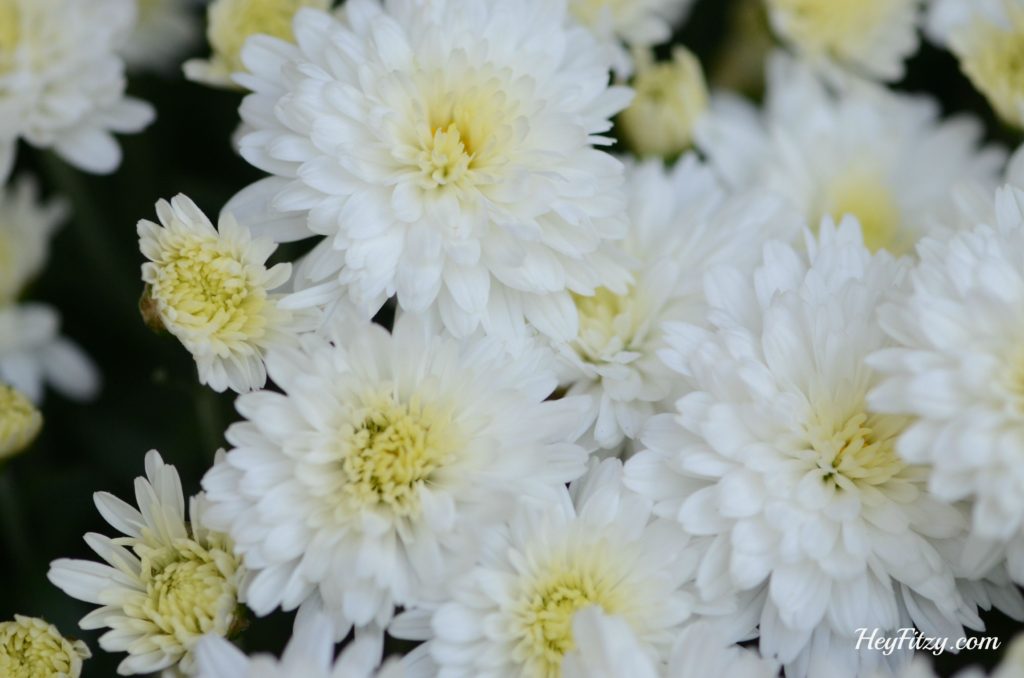 This white mum plant has got to be the biggest one I have ever seen. Everyday it continues to bloom. Just beautiful.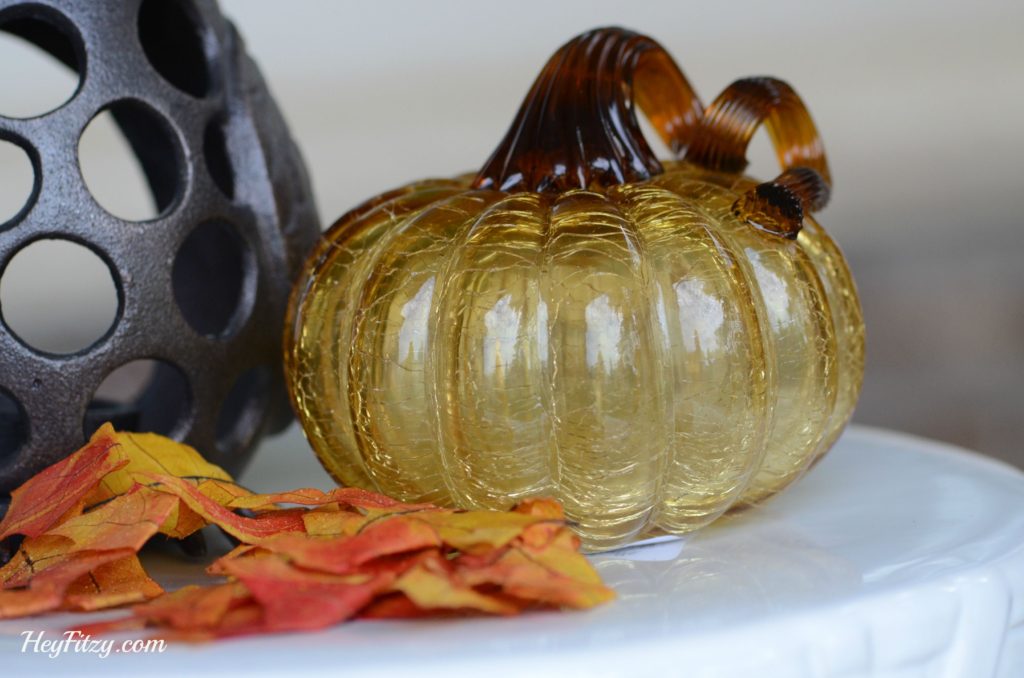 This little pumpkin was also a recent find at Marshalls. It reminds me of one that my grandmother had when I was a kid.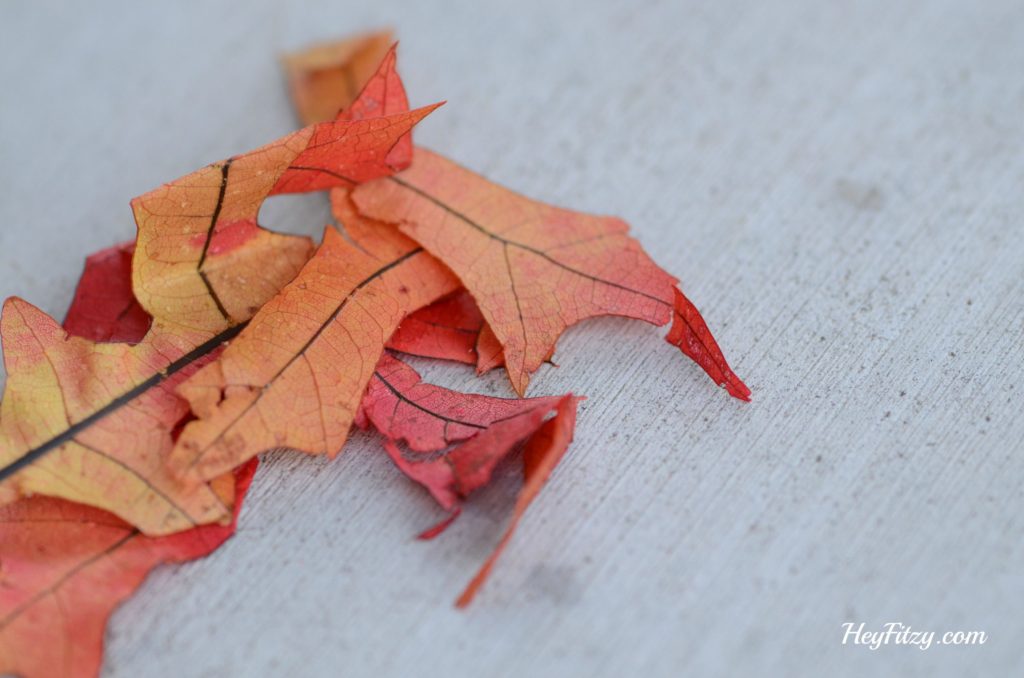 These leaves look beautiful scattered across the floor of the porch, but they become quite the pain when they clog up the gutters. We have had to call Clean Pro Gutter Cleaning Charlotte twice already this Fall to remove all the leaves, since we have so many trees in our yard. It's a good job they look so beautiful!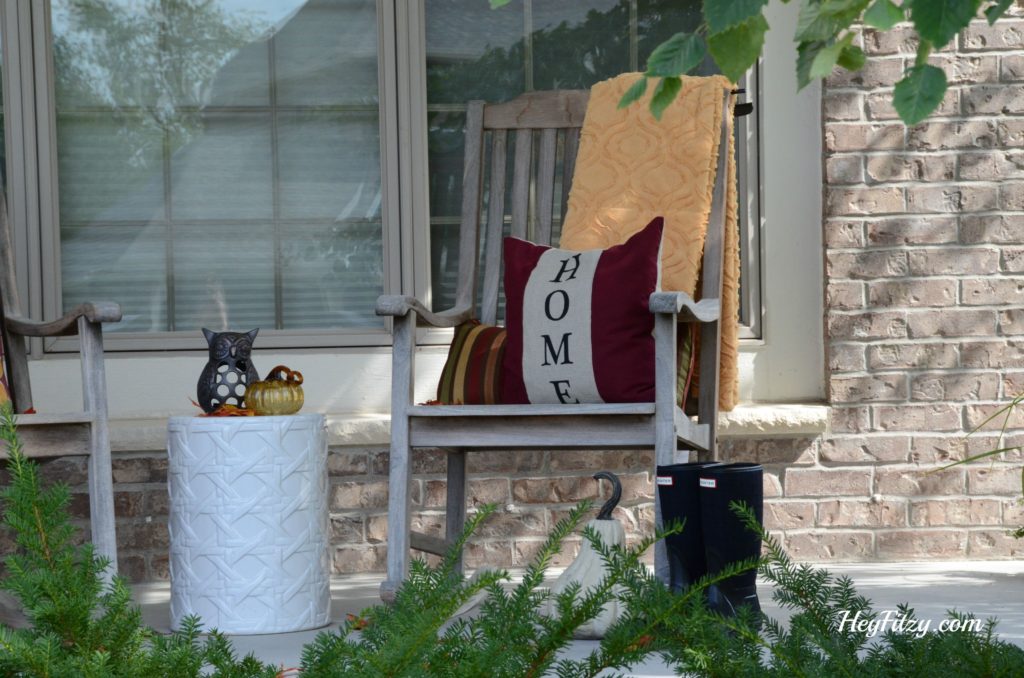 Happy Fall ya'all! Thank you for stopping by!