It is a big day at the Fitzy house. Three of my kiddos headed out the door for their first day of school…and each of them at new schools none the less. It really feels like a big day. I said an extra prayer this morning that each of them had a fabulous first day and the transition to their new school goes smoothly. May they have understanding and compassionate teachers while finding great friends.
Starting a new school can be daunting for any child to go through, even the parents can get all tied up with it, which is why feeling happy about your decision is important. All kids have unique needs, so finding the right educational pathway to support them is a necessity in their school life. Whether your child is more of a public school 'person' or they show signs of thriving in a private setting at one of those private schools in Houston, or wherever you are based, you need to identify how they learn and what tools can best support that journey.
I am stopping in quickly to share a quick link to this cute back to school photo prop from Laura at The No Pressure Life
Here are some fun facts about Laura
What was the last movie, TV show or book that made you cry or tear up?
Pretty sure I teared up at the end of "Beauty and the Beast"!
If you were a super-hero, what powers would you have?
Telekinesis! Then I could organize my whole house while sitting on the couch with a glass of wine.
And, most importantly, head on over The No Pressure Life to check out Laura's fun photo prop project. Click Here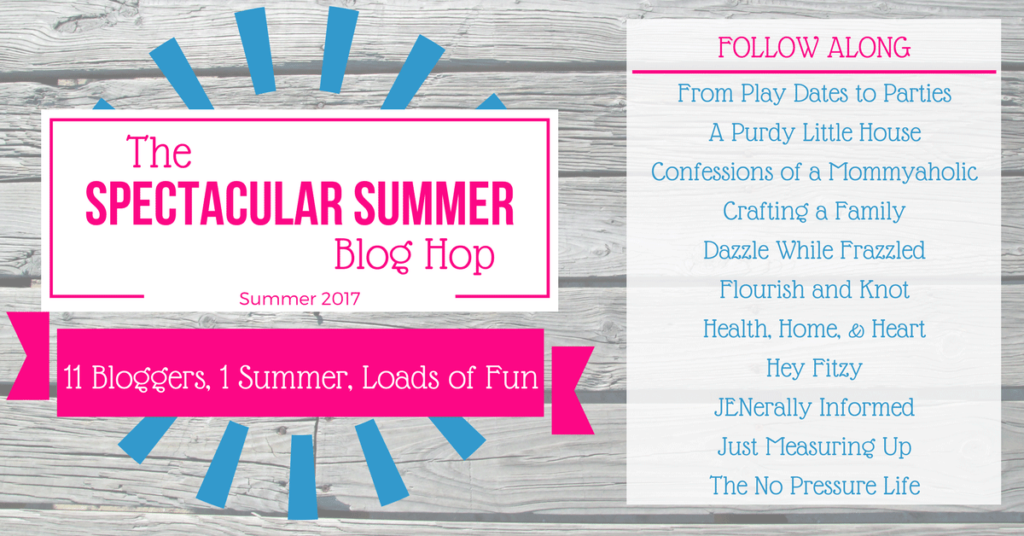 Now you other back to school mommas! Go spend a moment doing something you love. Enjoy these small moment to cherish you as you prepare to cherish them. The bus will be back soon!
2017 Summer Blog Hop Co-Hosts:
SaveSave