We are starting the first full week of school and the kids are slowly settling into their new routines. I am excited to report that things are going well. Each kiddo is making new friends and slowly adjusting to their new school.
Today I am sharing a fun recipe that I think is perfect for your next get together. Sarah at Flourish and Knot  is showing us how to make this great roasted red pepper dip. I am pretty sure it will be a big hit at any gathering. It is super easy to make and you can have it ready in no time. Doesn't cream cheese and sour cream make everything taste amazing! Make sure you go visit Sarah to check out the easy recipe for roasted red pepper dip.
Here are some fun facts about Sarah
What's the best meal you ever had?
Probably the amazing tasting menu at Vineland Estates Winery in Jordan, Ontario. Stunning scenery and incredible food!
What's your favorite zoo animal and why?
I love elephants! (But I think we need to do a better job of protecting them in their natural habitat, so that zoos aren't necessary to preserve the population!)
And, most importantly, head on over to Flourish and Knot to check out Sarah's recipe for roasted red pepper dip. Click Here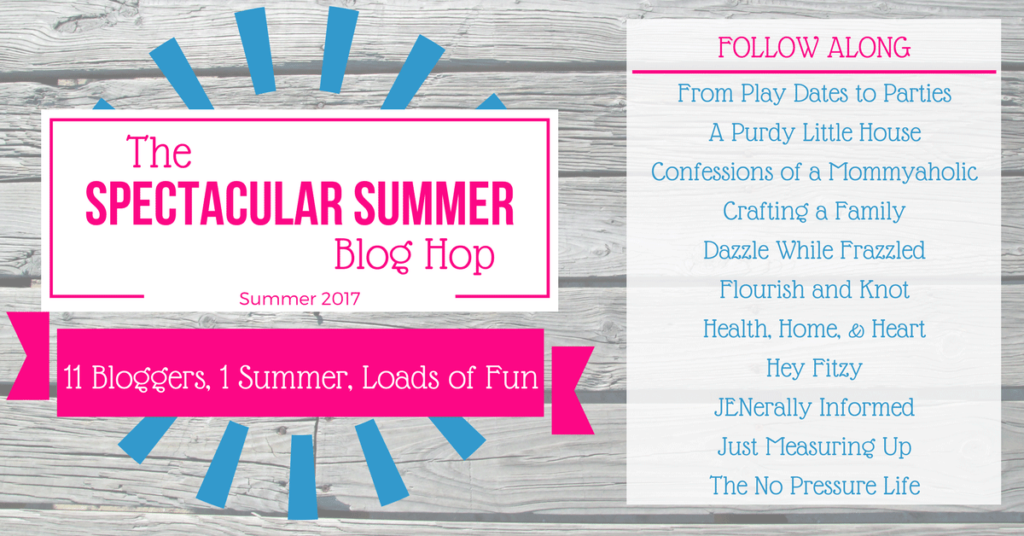 2017 Summer Blog Hop Co-Hosts:
SaveSave
SaveSave