While my kiddos are back in school already, I keep spotting these cute back to school signs everywhere. Victoria at Dazzle While Frazzled is showing us another cute back to school sign that is super easy to make. I like the it can be used with multiple kids and reused every year. Would't it be cute to have a picture from kindergarten through senior year with the same sign.
Here are some fun facts about Victoria
What was the last movie, TV show or book that made you cry or tear up?
Probably the last episode of This Is Us.
If you could hire someone to help you, would it be with cleaning, cooking, or yard work?
I'd love to have someone meal plan and grocery shop for me. I'd take that any day over cleaning toilets!
And, most importantly, head on over to Dazzle While Frazzled to see Victoria's cute back to school sign. Click Here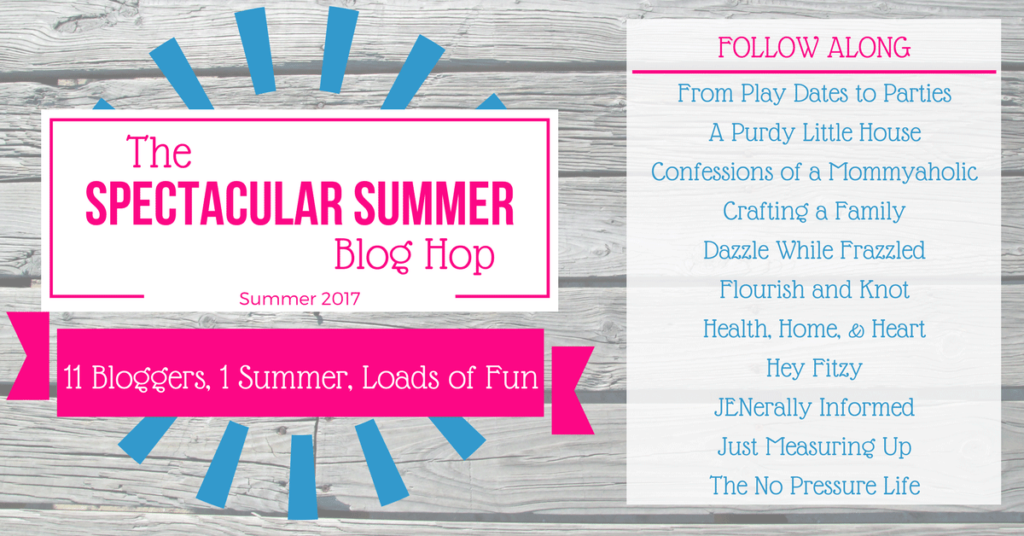 2017 Summer Blog Hop Co-Hosts: