Kites! There is something magical about flying a kite. The challenge and the pride of lofting that string way up to the sky and making the kite magically dance. These moments are the things childhood memories are made of. I didn't fly many kites as a kid growing up on the farm…but I certainly remember the time I did.  I strive to create those same memories with my kiddos. Today Ash and Eileen at Just Measuring Up  are showing us how easy it can be to make your own box kite. With a few basic supplies you will be out there making memories with your kids in no time.
Here are some fun facts about Ash and Eileen
What was your favorite subject in school?
Oddly enough, I enjoyed math even though I later became a reading teacher. I like figuring out problems – and the fact that you could check your answer.
Would you rather have a margarita or a pina colada?
Neither ☺ I would go for some fresh fruit or freshly juiced fruit.
And, most importantly, head on over to Just Measuring Up to see how Ash and Eileen created this great box kite. Click Here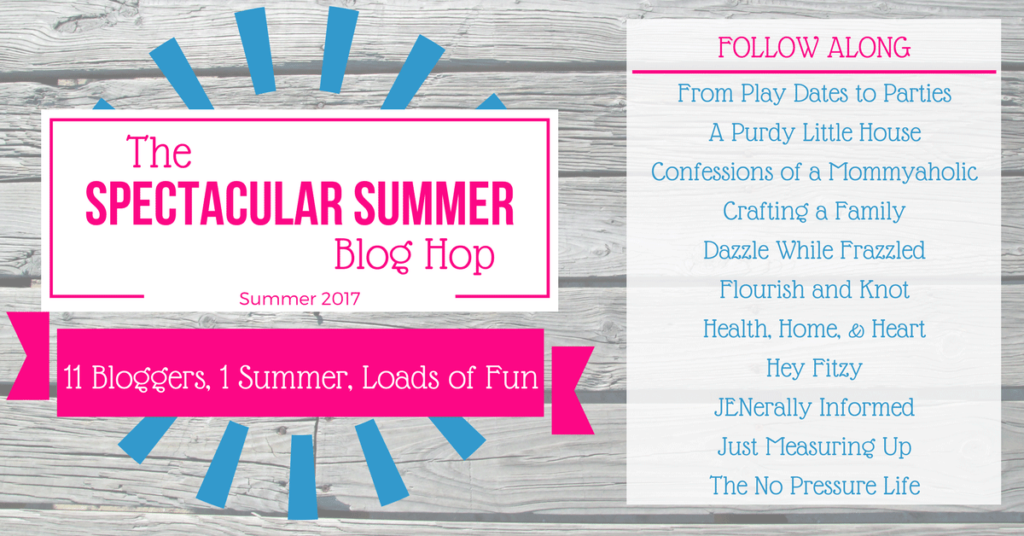 2017 Summer Blog Hop Co-Hosts:
SaveSaveSaveSave