Halloween Mantle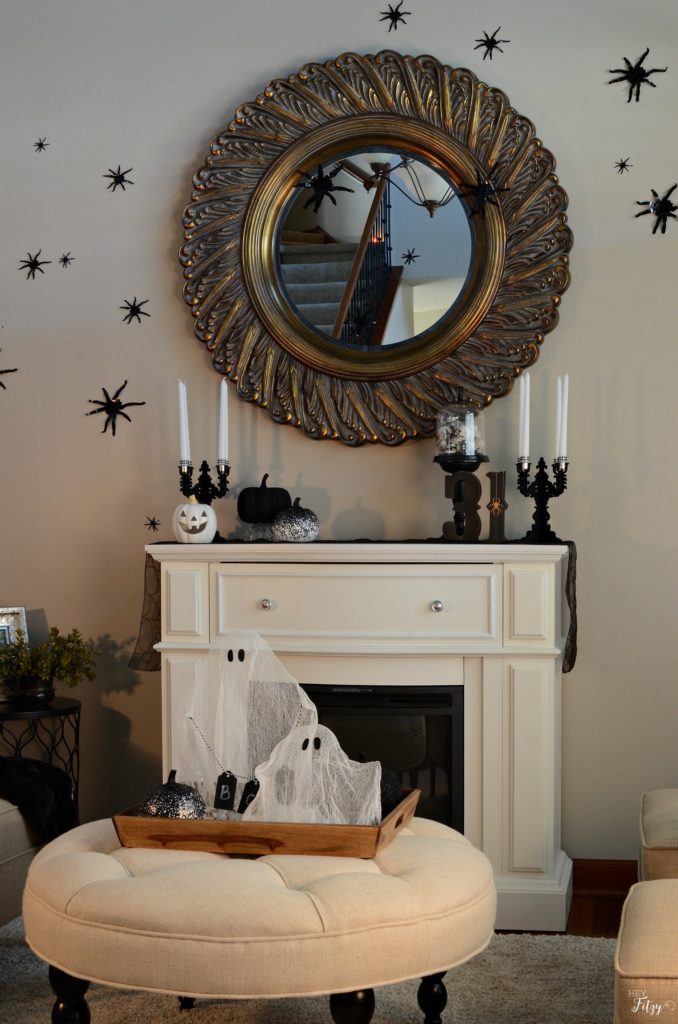 Hello Friends! Today I am over at Endlessly Inspired's 31 Days of Halloween celebrating my Halloween Mantle. Please click this link to see more of my black and white Halloween mantle.
For years my Halloween decor has included traditional orange and black. While there is nothing wrong with that, I really wanted to challenge myself to a more neutral Halloween mantle this year. Armed with an idea, I headed over to the local Target to see what I could find.  You won't believe what I was able to find in the dollar spot.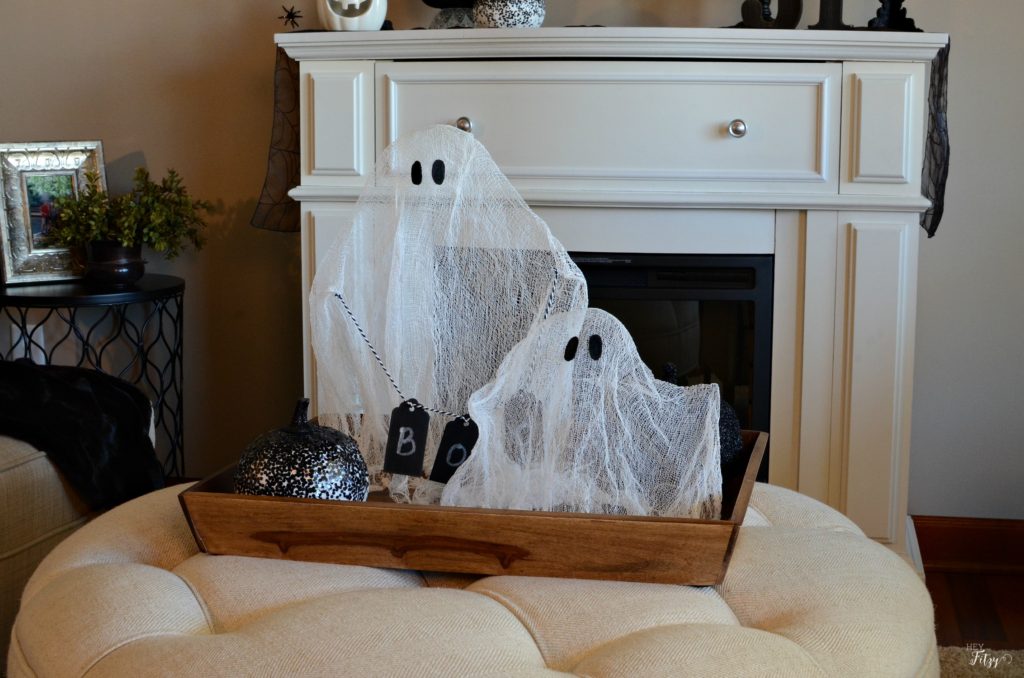 I also incorporated these cheese cloth ghosts that were a fun DYI project.
Before we know it those little trick-or-treaters will be knocking at the door! Are you ready?
Now head on over to Endlessly Inspired's 31 Days of Halloween to see the rest of my Halloween Mantle and check out the fun spider wall my daughter helped me create.
You can follow me here:
Facebook/Twitter/Instagram/Pinterest
SaveSave