USA Banner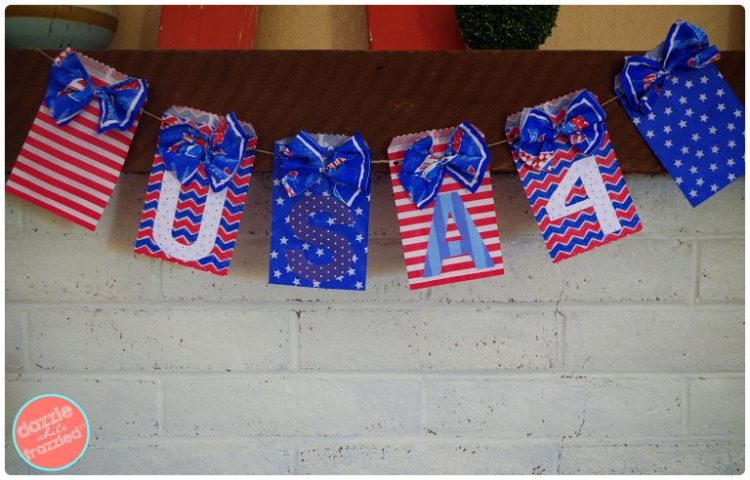 It's finally summer vacation! All the kiddos are out of school and we are enjoying the slower days of summer. And with summer vacation, my kids are already counting the days till the 4th of July. It is a magical time in summer when we enjoy parades, cookouts, fireworks, and time with friends. Truly a highlight of every summer. The kids run like crazy from sunrise to after sunset filled with excitement during this fun holiday. We may have to look for a Trampoline for Sale or some playsets so we can adorn the backyard with a lot of entertainment for summer, they will probably be playing on them from sun up to sun down too!
I love celebrating the 4th of July as well. My fun comes in the way of planning foods, creating fun red, white, and blue decor, and decorating with American flags. In fact I spend a large portion of the year gathering inspiration over on my July 4th Pinterest board. Click Here to see my July 4th Pinterest Board.
Look at this darling banner by Victoria over at Dazzle While Frazzled as part of The Spectacular Summer Blog Hop. Using simple party bags and napkins she created the perfect little banner for your upcoming July 4th events. Wouldn't it be a sweet addition to your buffet table or even your front door.
Here are some fun facts about Victoria!
What is your favorite summer memory?
We take an annual summer escape every July to Coronado, CA. We look forward to this break from the Arizona heat all year long! A close favourite would have to be taking my first helicopter ride! A friend booked us a trip using Jettly and surprised me – it was amazing.
What is your favorite summer drink?
A Mexican Martini, which always brings us back to our days of living in Austin, TX.
Now head on over to Dazzle While Frazzled to see how to make the darling USA banner. Click Here
How do you get ready for the 4th of July and what is your favorite part about this holiday?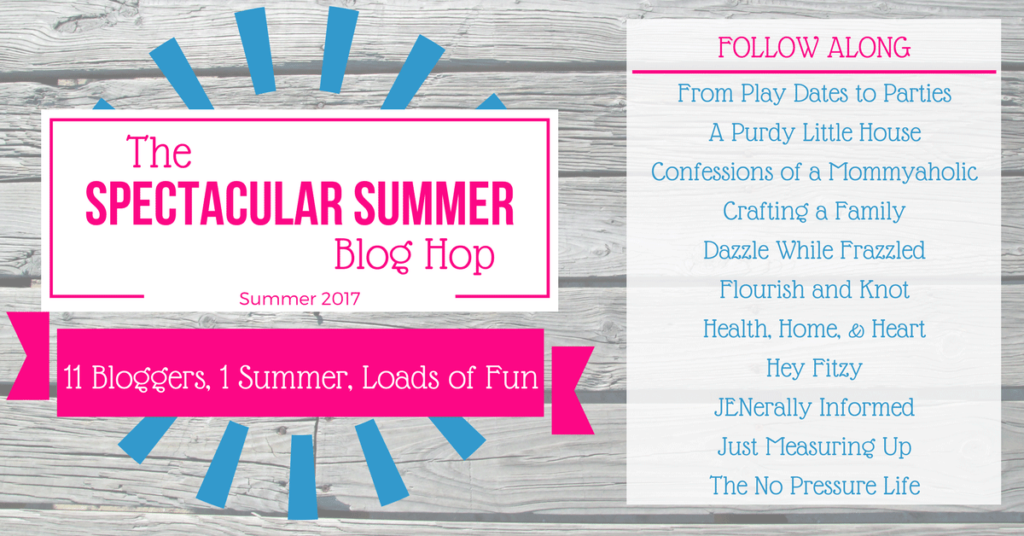 2017 Summer Blog Hop Co-Hosts:
From Play Dates to Parties
JENerally Informed
Hey Fitzy
Dazzle While Frazzled
Just Measuring Up
Health, Home, and Heart
Crafting a Family
A Purdy Little House
Confessions of a Mommyaholic
The No Pressure Life
Flourish and Knot
SaveSave