The Spectacular Summer Blog Hop is launching today!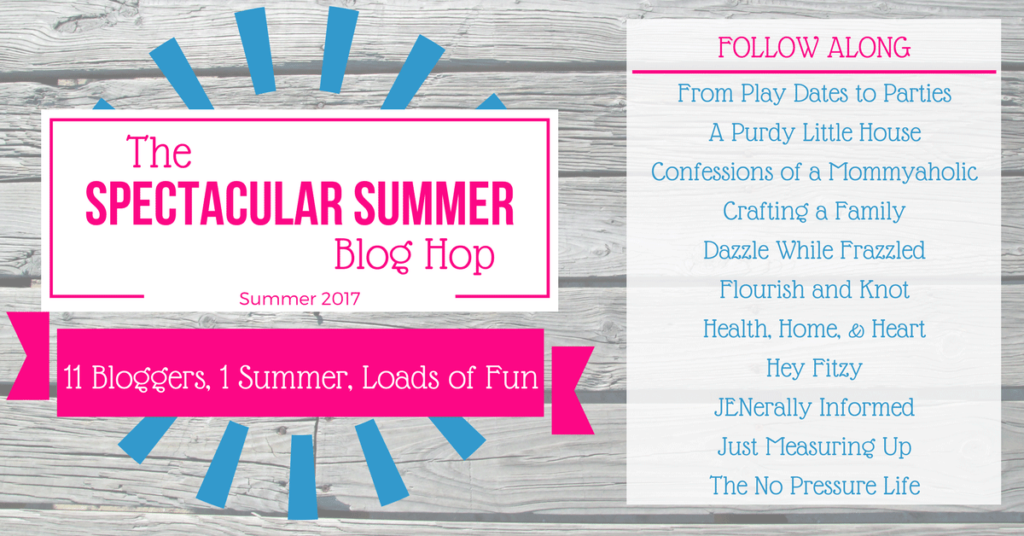 Hi Friends! It is an exciting week here at Hey Fitzy. The kiddos have a couple days left of school before we head into summer break. With one kid in high school, one kid in middle school, and one kid in elementary school, this year has kicked my booty. All the different schedules have been a little challenging. Plus…getting all the kids out the door super early is highly overrated. 🙂  Guess what I am gonna do on the first day of summer vacation…sleep past 6:00 am!
Guess what else is happening here at Hey Fitzy that is super exciting. I am launching The Spectacular Summer Blog Hop with 10 other blogging buddies. Every Monday and Thursday we will showcase a number of great recipes, crafts, and other summer time fun. Yes you heard that right…amazing projects from now until the end of August.
Today is the official kick-off to our Spectacular Summer Blog Hop!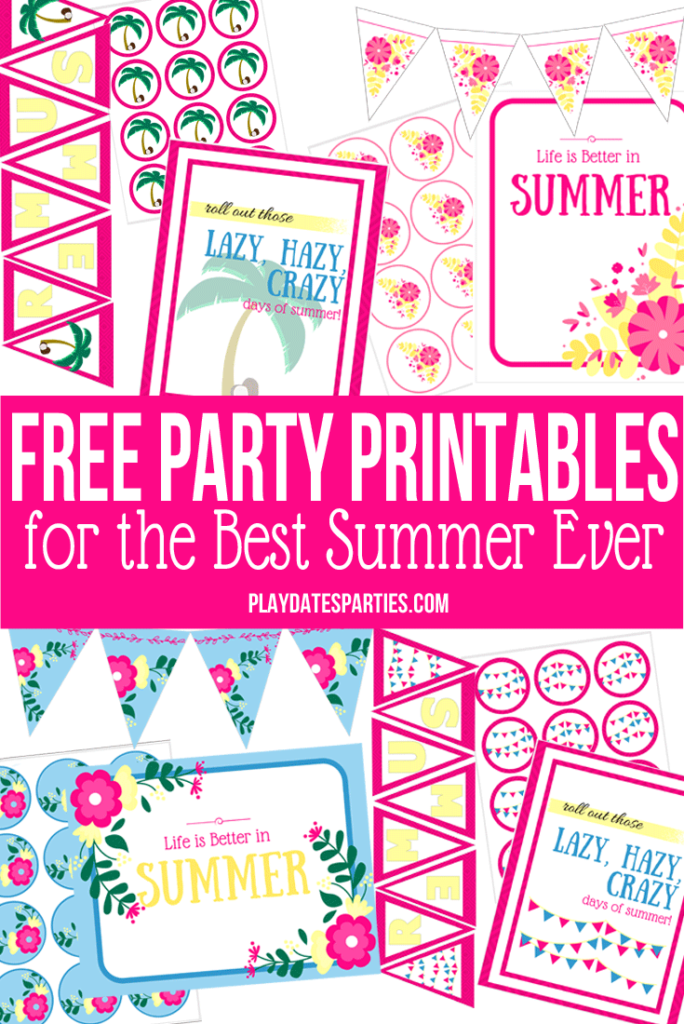 From Play Dates to Parties is going to kick off our Spectacular Summer Blog Hop. She is the master of all things party and fun. I never cease to be amazed by her easy party ideas and fun printables that make every gathering a spectacular event.
Here are some fun facts about Leslie!
Why did you start blogging?
After having my first child, and planning her first birthday party, I realized how much I missed working with my stepmother at her catering company. Being a part of so many celebratory moments was hard work, but was also a lot of fun.
So my husband and I agreed that I would do a one-year trial where I would plan and execute one party per month. I started a blog to keep track of that progress, and ended up falling in love with blogging instead! That was nearly 7 years ago now, and I'm thrilled to have found such a wonderful way to stay creative and to celebrate all of life's moments with people around the world.
What is something you learned in the last week?
As gross as it sounds, anti-lice hair spray also helps keep ants away from doorways. (Definitely going to try this on picnic blankets too.)
Today she is sharing 5 sets of bright and colorful summer party printables that will help you celebrate all summer long. Click Here to visit Leslie and get your free party printables.
2017 Summer Blog Hop Co-Hosts:
From Play Dates to Parties
JENerally Informed
Hey Fitzy
Dazzle While Frazzled
Just Measuring Up
Health, Home, and Heart
Crafting a Family
A Purdy Little House
Confessions of a Mommyaholic
The No Pressure Life
Flourish and Knot
SaveSave