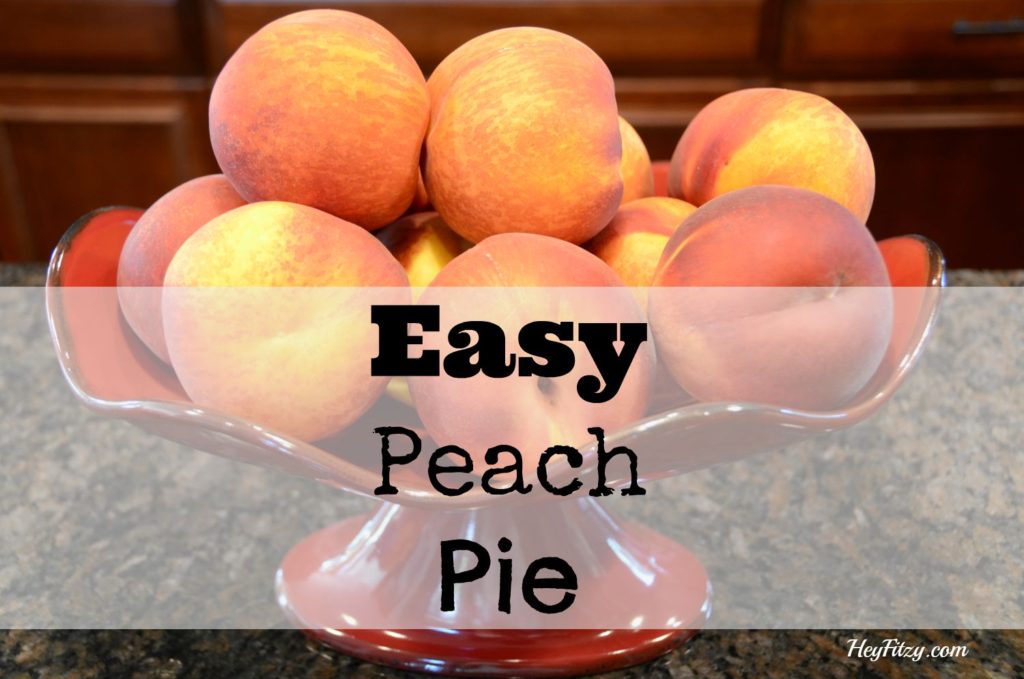 This summer we got on a peach pie kick. I would pick up a case of peaches from Costco and the kids would devour them in just a few days.  One night we got a hunkering for peach pie so we searched high and low for a good recipe. Then we stumbled across this recipe. The recipe is made from simple ingredients that I normally have on hand. Here is my recipe for an easy peach pie.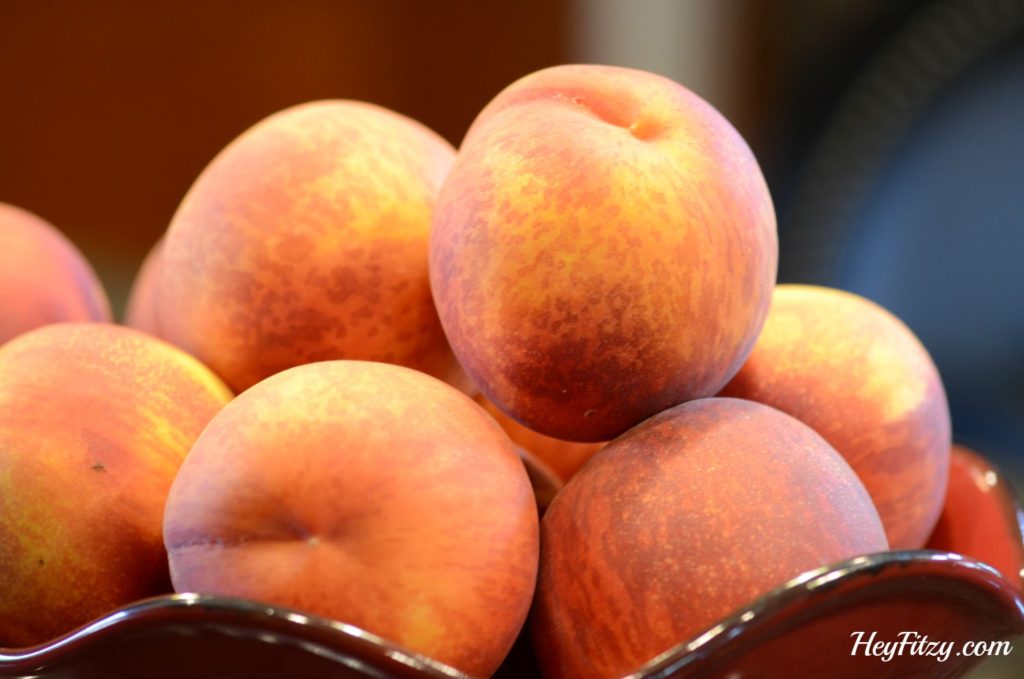 HeyFItzy.com
Yields 8
Easy Peach Pie
Made with fresh peaches, this pie is easy to make with simple ingredients. Tastes just like the pie grandma used to make.
30 minPrep Time
45 minCook Time
1 hr, 15 Total Time
Ingredients
1 frozen pie crust (9 inches)
1 egg
5 cups sliced and peeled peaches
2 tablespoons lemon juice
1/2 cup all-purpose flour
1 cup sugar
1/2 teaspoon ground cinnamon
1/4 teaspoon ground nutmeg
1/4 teaspoon salt
2 tablespoons butter
Instructions
Preheat oven to 450 degrees.
Brush the pie crust with beaten egg to avoid a soggy crust later.
Place sliced peaches in large bowl and sprinkle with lemon juice. Mix gently. Add flour, sugar, cinnamon, nutmeg, and salt. Mix gently.
Pour over pie crust. Dot with butter.
Bake for 10 minutes in preheated oven. Then reduce the heat to 350 degrees and bake for an additional 30-35 minutes. Crust should be a light brown and juices may begin to bubble. If edges brown to quickly, cover them with strips of aluminum foil about halfway through baking.
Enjoy!
7.8.1.2
4
https://heyfitzy.com/easy-peach-pie/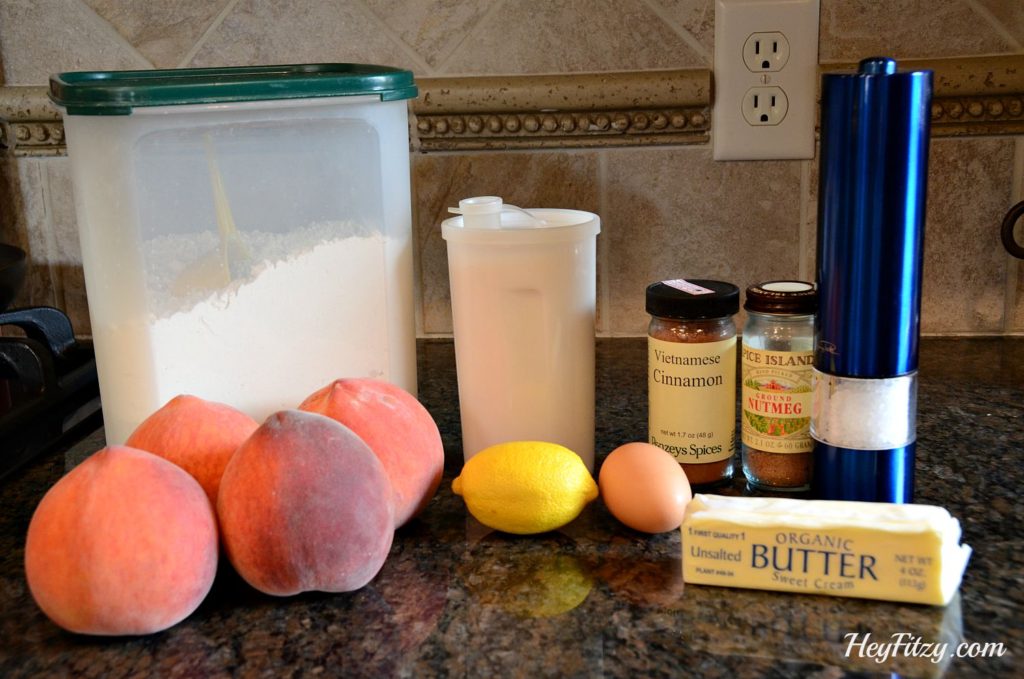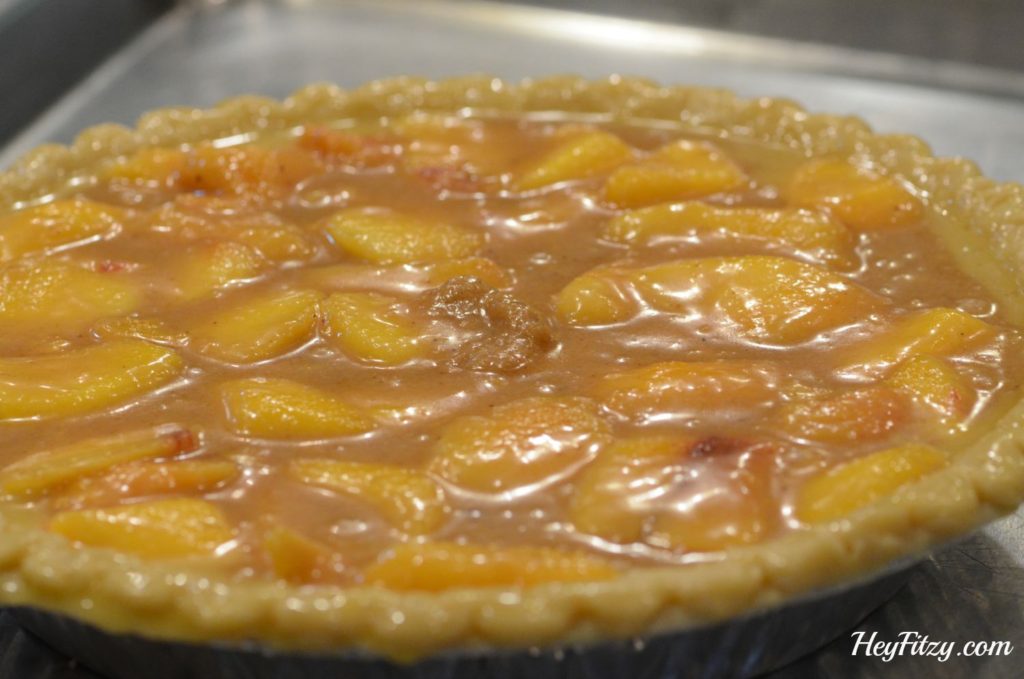 Now my grandmother would have added a beautiful lattice crust to the top of her pie. But me…I am too lazy for that.  This tastes just as good and also satisfies the crust versus no crust debate between my kids. Some kids love the crust…others do not.  So…no lattice on the top becomes a win-win in our house.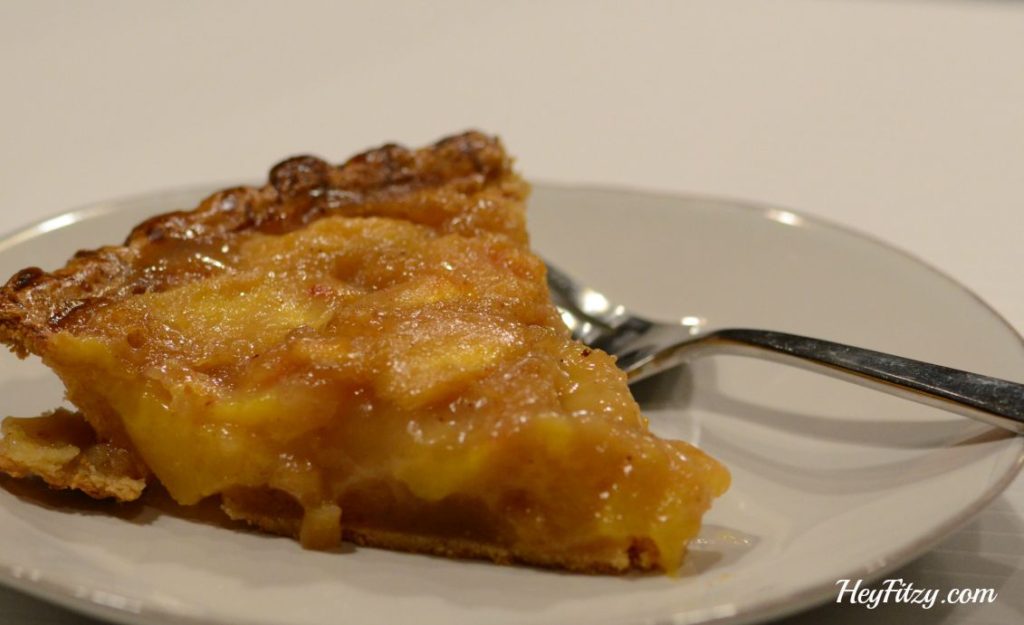 Now…this pie is best served warm with a dollop of vanilla ice cream on top. But as it serves me on this very evening…there wasn't a drop of vanilla ice cream to be found in our house. Darn kids!!!