It is that time of year…I am holding on to the last days of summer while slowly preparing for all things fall. With a blink of an eye Halloween will be here before we know it. Won't be long before my kids are dreaming up new costume ideas. Today Leslie at From Play Dates to Parties is showing us how to make the fun Halloween Monster Munch. I imagine it as the perfect treat for trick-or-treaters, school parties, or even your very own Halloween party.
Here are some fun facts about Leslie
If you could hire someone to help you, would it be with cleaning, cooking, or yard work?
So, we have a cleaning service that comes every two weeks, but I'd love to just have someone who would come and do all the picking up, cleaning, and laundry. I might look into getting someone like this laundry service in Sacramento to do laundry, so I'd really only have to worry about picking up and general cleaning to keep things looking presentable. That just sounds like heaven!
If you had a warning label, what would yours say?
Warning: Not willing to accept defeat by recipes or DIY projects gone wrong. May include late nights, fits of swearing, and bouts of angry tears until success is found.
And, most importantly, head on over to From Play Dates to Parties to get the recipe for this fun Halloween Monster Munch. Click Here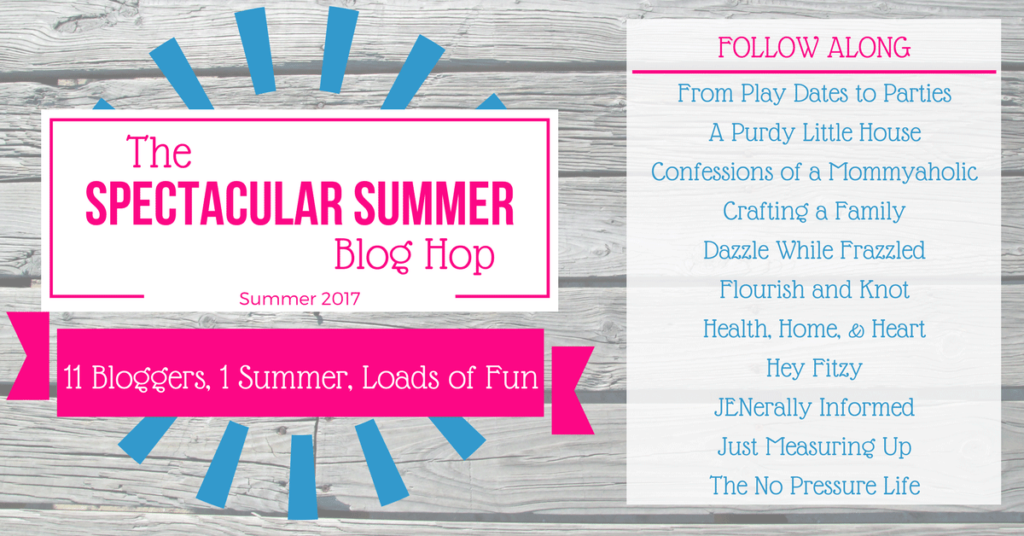 Thank you for following along with The Spectacular Summer Blog Hop. It was such a fun way to share different project and recipes with all of you. Hope you enjoyed it.
2017 Summer Blog Hop Co-Hosts: