Halloween Table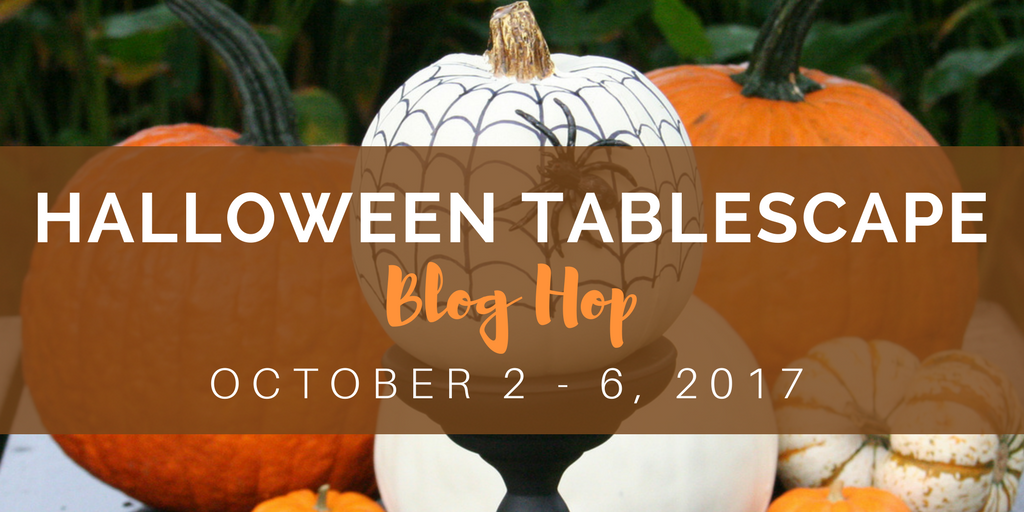 Today I am partnering up with a great group of bloggers to share our Halloween table. All week long you can follow along as each bloggers shares their spooky halloween table.
A special thank you to Chloe of Celebrate and Decorate blog for organizing this fun blog hop.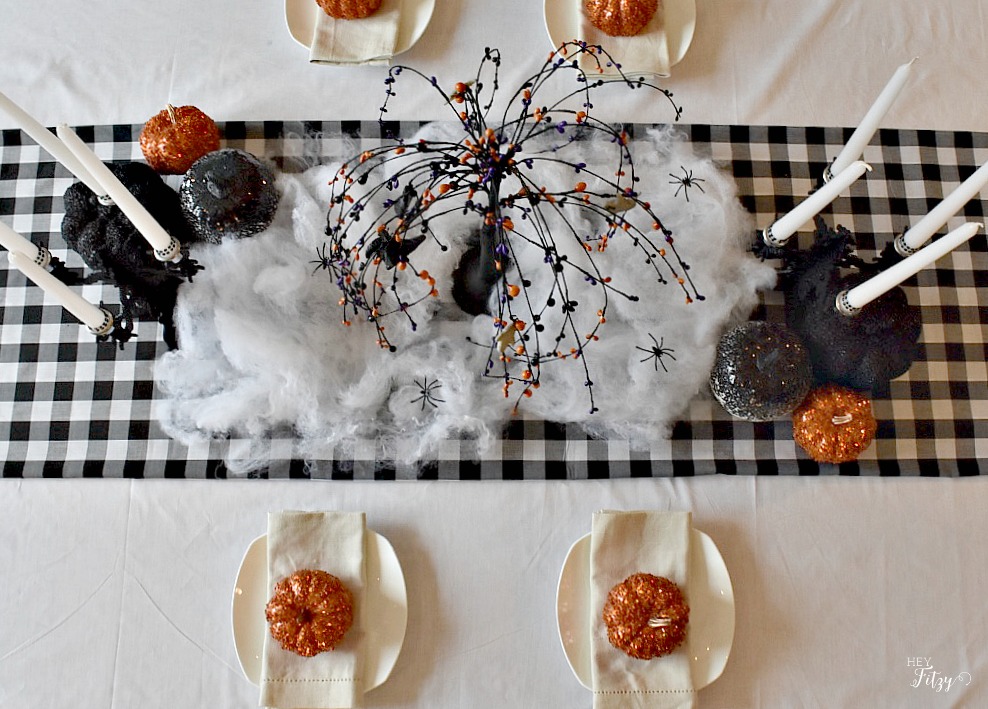 After our recent move from Minnesota to Tennessee I have really focused on simplifying our lives. Less stuff equals more time (and money) to focus on our kiddos. With one already out of the house and one graduating high school this year, we realize more and more how quickly they grow up. Our time with them appears to be fleeting. Before I know it my daughter will be off to college. With that in mind, my halloween table is simple. Keeping it easy takes the stress and pressure off while also making it easy for others to replicate.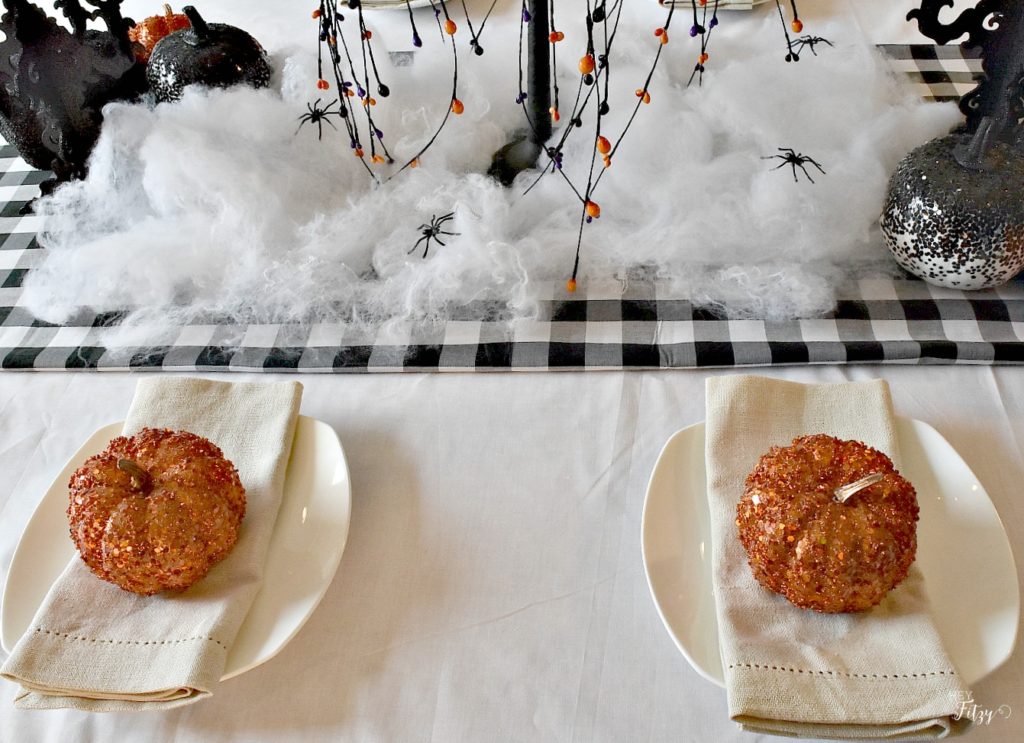 After a visit to my fabric bin, I used a simple piece of white cotton fabric the size of my table.  It isn't anything fancy but it provided the perfect backdrop that I was looking for. I also used a piece of buffalo plaid fabric to create my table runner. It was a little big so I tucked the edges in to achieve the look  I desired. Easy peasy!
My original idea was to create spider webs that draped the table. But after playing with the webbing, I liked this look better. I think it looks like something that would come out of a witches cauldron.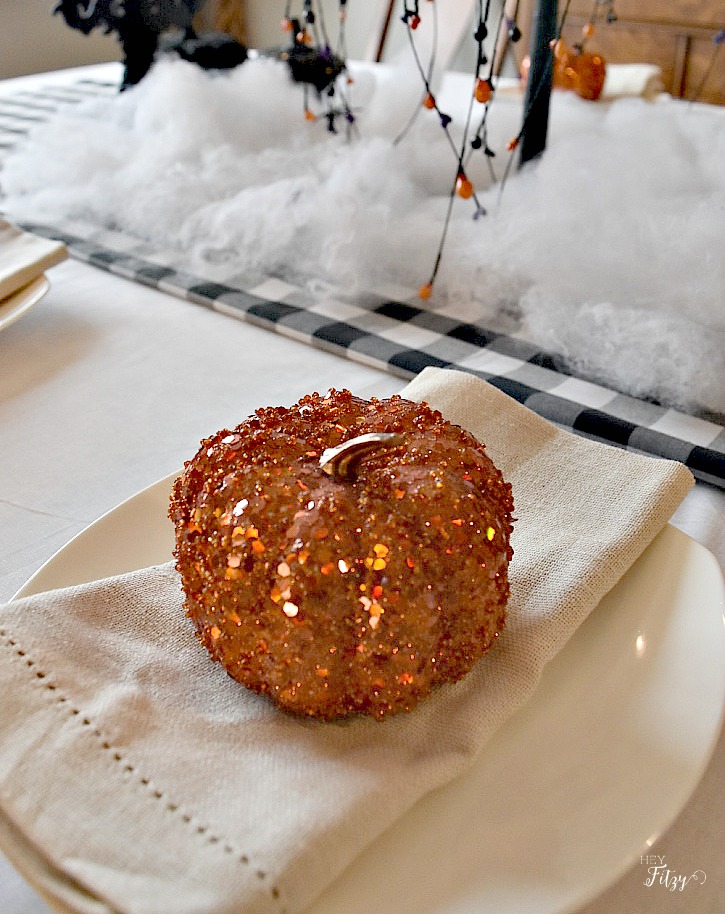 I used some glitter pumpkins for each place setting. These came from Marshals years ago.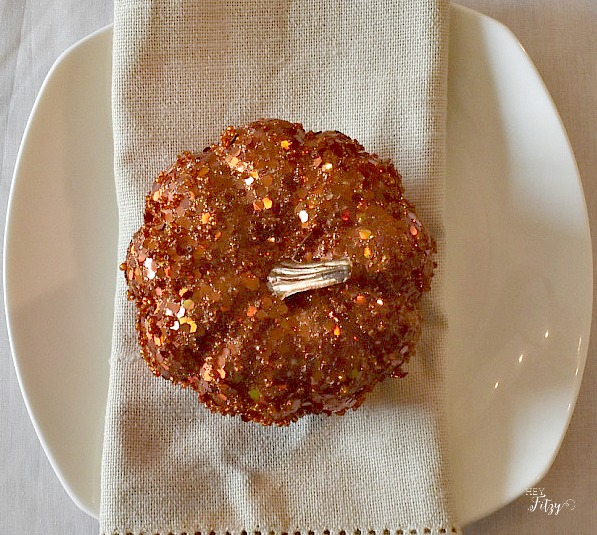 Clean and simple is the perfect start to this table for me. Then when it comes time to entertain I can add in the special embellishments for that meal.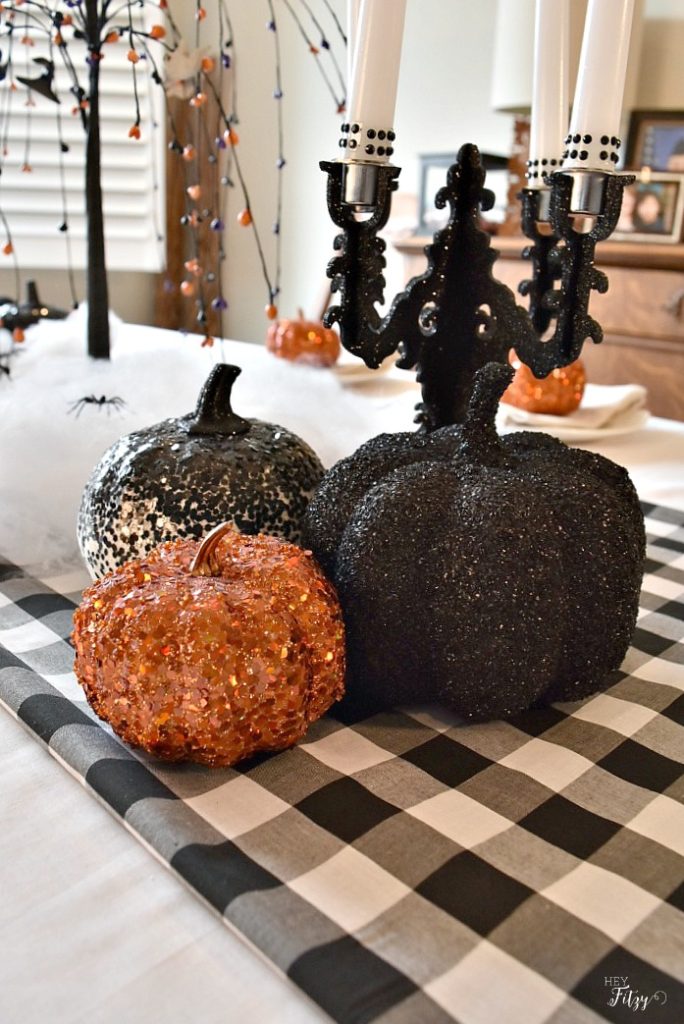 I think the black glitter pumpkins were a Target find last year.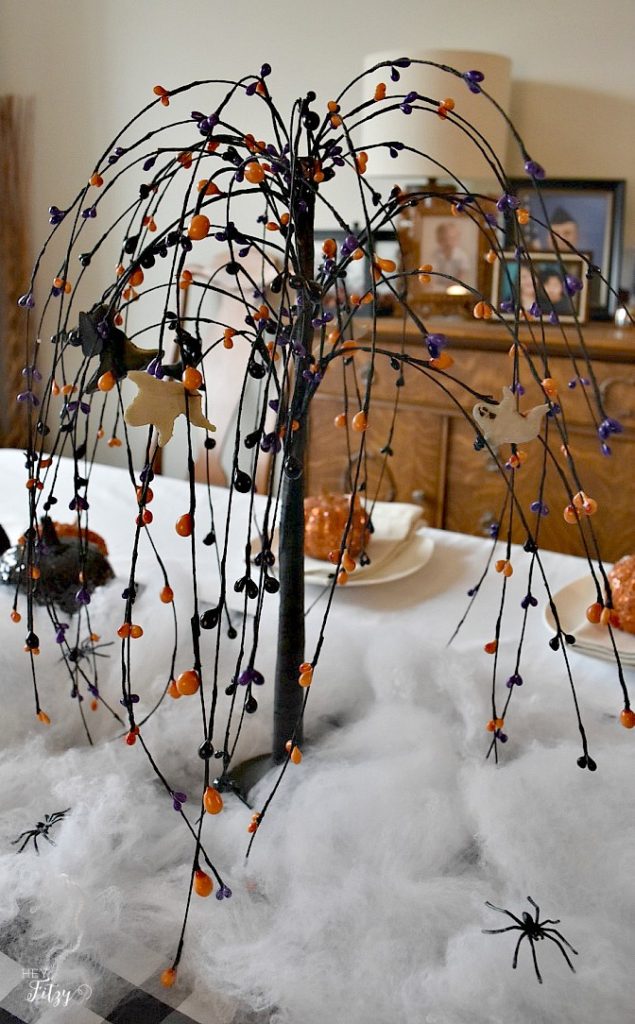 For some silly reason this Halloween tree has been a family favorite for years. The kids love getting it out each year.
Hope you found some inspiration for your Halloween table. Some times keeping it simply takes the stress off and actually allows us the opportunity to enjoy the moment. Don't forget to stop by the other fabulous bloggers to find lots of Halloween inspiration.
Monday
Tuesday
Wednesday
SaveSave
SaveSave
SaveSave
SaveSave