Home Tour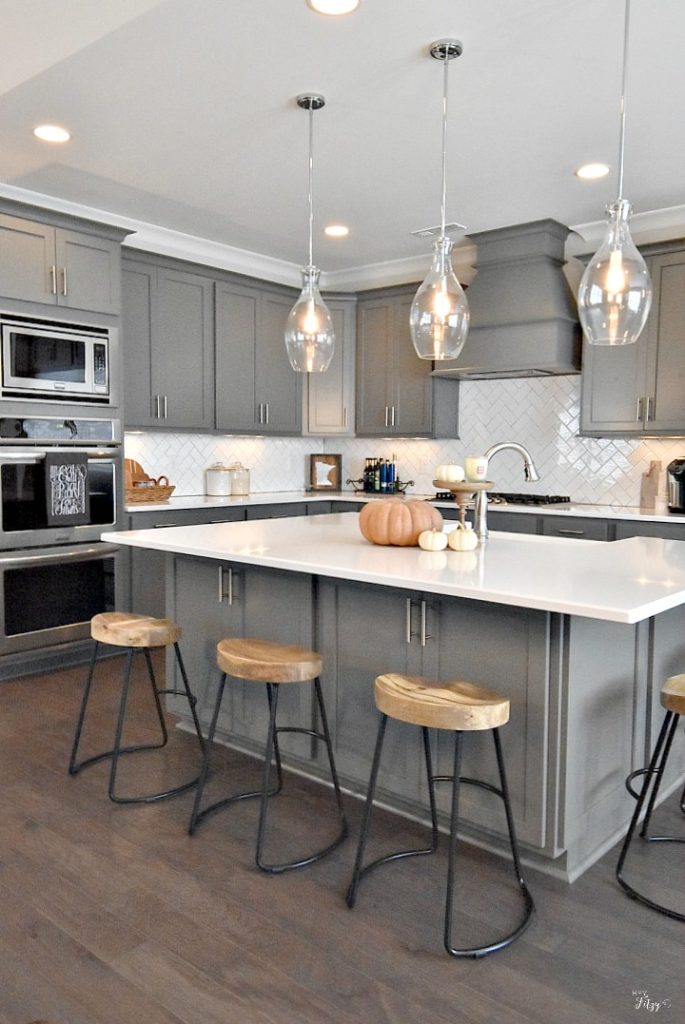 It's a home tour! Happy Friday Friends! Today I am over at Poofing The Pillows with my friend Stacey. She is giving a tour of my new home.
We moved into our new home just 3 months ago. Gosh…it takes so much time to get moved in. Slowly we are getting settled and it is starting to feel like home. Now comes the fun part of decorating each space. Seriously I feel like every room needs some love as we try to turn this builder grade home into something that feels just right for us. Our project list is endless but we are excited for the transformation. Plus…it is probably a good thing we love projects and design work.
Please go stop by Poofing the Pillows to check out my kitchen, master bathroom, and some holiday decor. I hope you have a fabulous weekend!  We may be headed to the pumpkin patch with our kiddos for a little October fun!