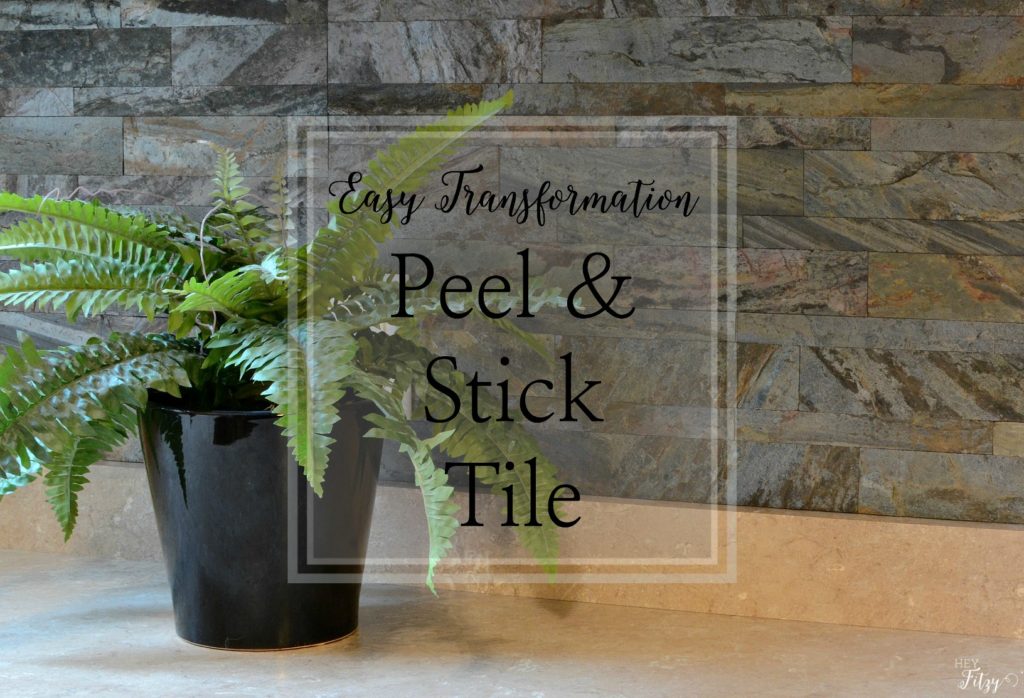 Five years ago when we moved into our home, the laundry space was on the top of my priority list. Not everyone gets excited about a laundry room but considering how much laundry I do on a weekly basis (courtesy of my family of six), the laundry space was important to me. Every.single.day. I spend a large portion of my time tending to laundry or other house hold related functions. When we found this house I got lucky! This room is a large space with a wall of cabinets, utility sink, and the washer / dryer. It also has plenty of space for dog dishes and other house hold necessities. However repairing the tiles when they have been damaged could be difficult, so you might be interested in using something similar to this tilelab grout sealer which might be able to help with your tiles fixes.
For the first several years the laundry room was kind of ho-hum. Well not anymore! Today I am partnering with Aspect Tiles to showcase a fun project we completed in a single afternoon. This easy project really transformed our space!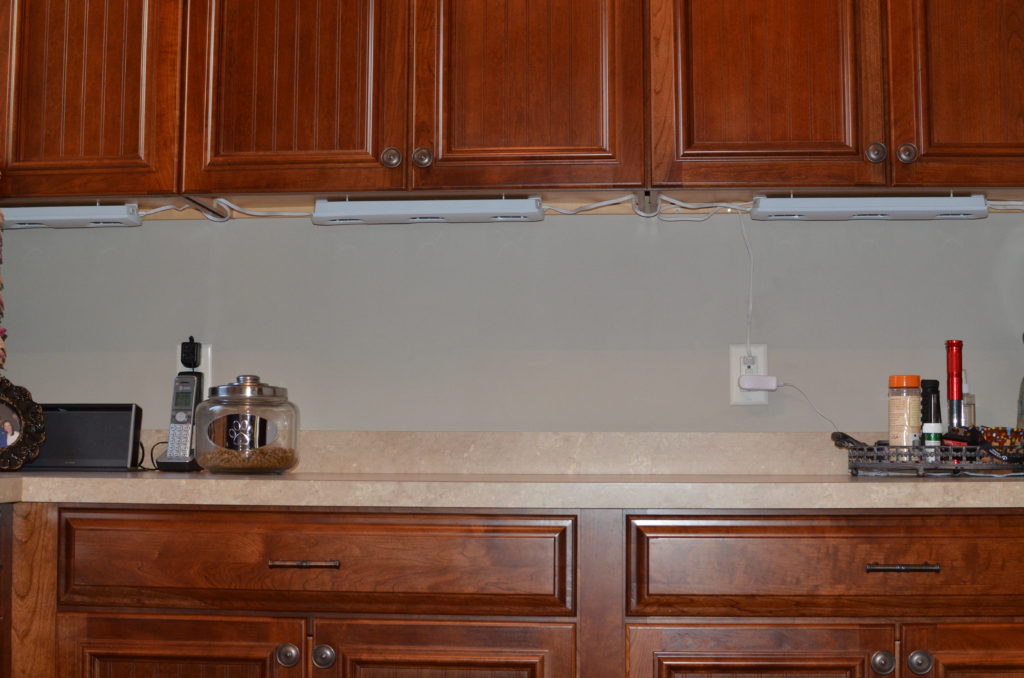 Here is the lovely before pictures. A full wall of top and bottom cabinets with great counter space.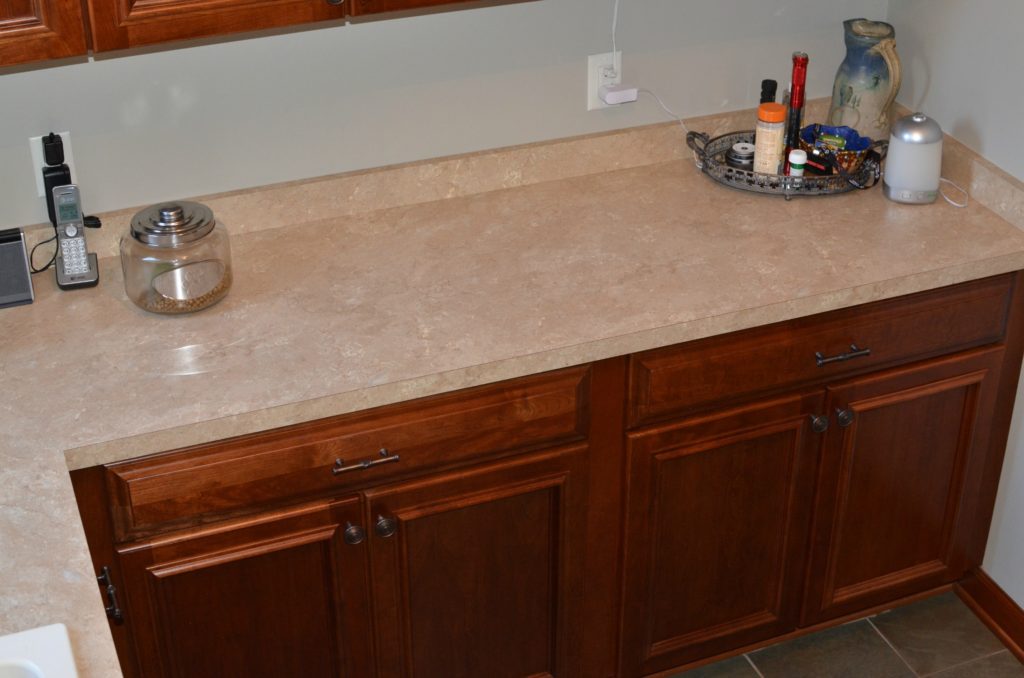 To the left you can catch a glimpse of where the utility sink is located. The cabinets are beautifully made and of good quality. No way was Fitzy going to let me paint them. So we decided to work with what we have.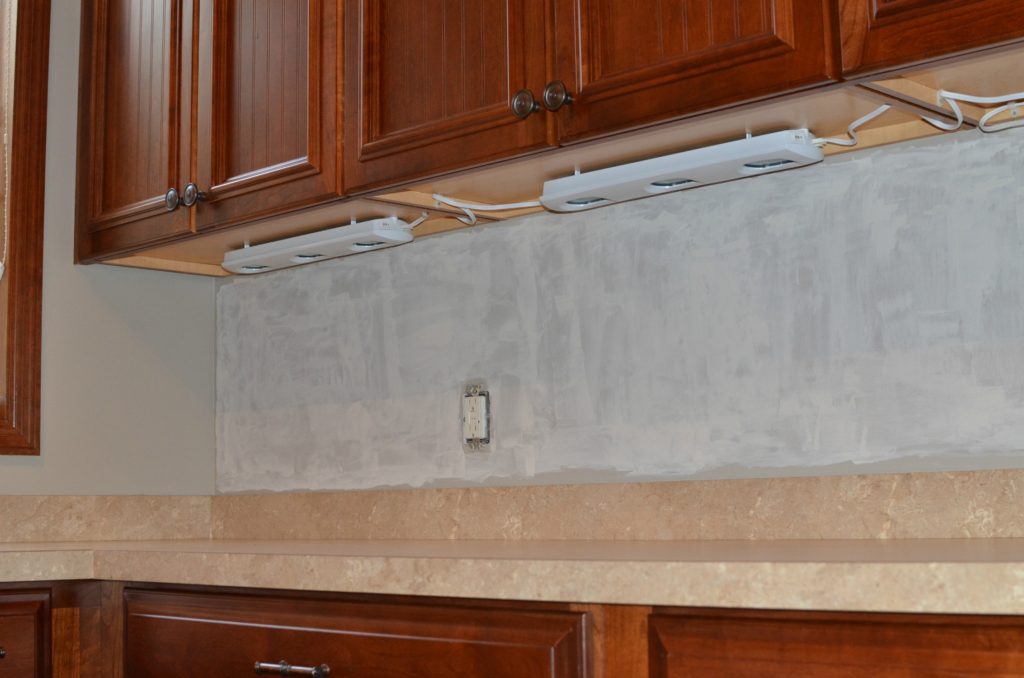 The first step was to apply a layer of Kilz. This is a great primer that prepares your surface for the tile work. Simply roll the Kilz on and let it dry.
Now watch how easy this is!!! It is like a big sticker. You simply peel the backing off and stick the tile to the wall.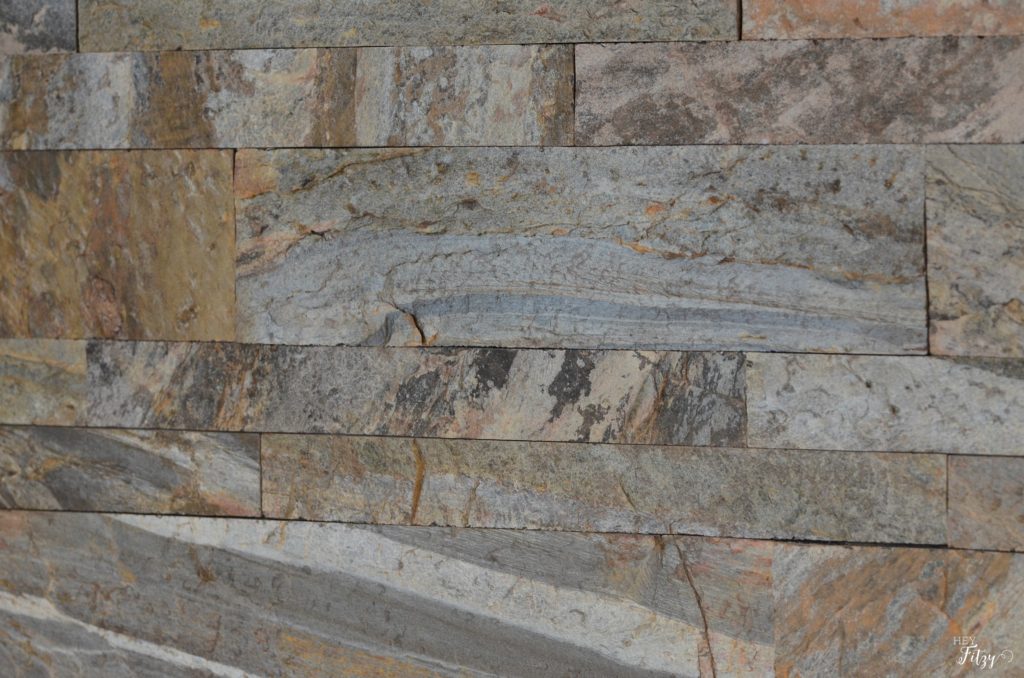 We selected Weathered Quartz. It is a genuine, natural stone that nicely compliments the cabinets and flooring in our space. This amazing product is also available in various glass and metal tile. Honesty selecting the tile was the hardest part of the entire project. So many beautiful choices. Click here if you are interested in seeing the other available product selections.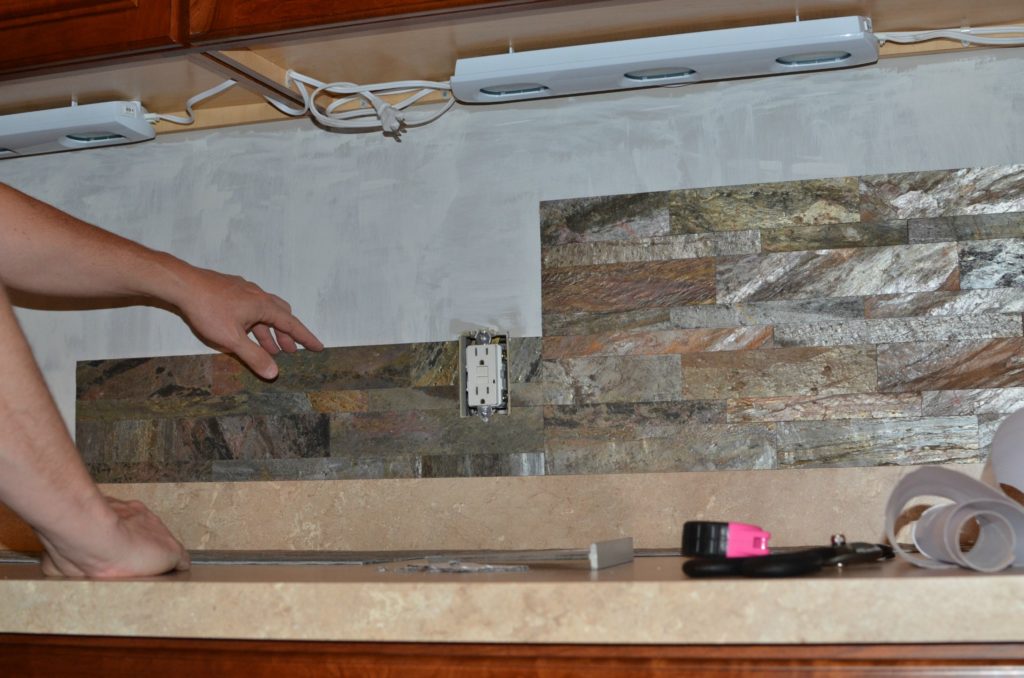 Each tile covers one square foot so this project progressed very quickly.
We had to trim some of the pieces to fit around electrical outlets.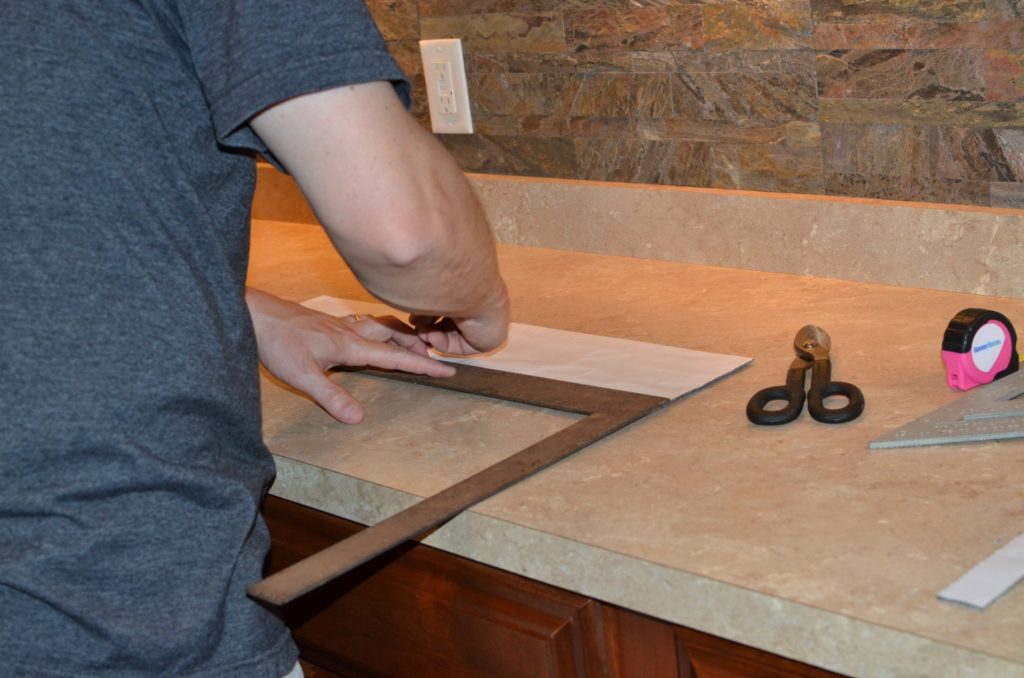 Fitzy used a strait edge to measure and mark where the cuts needed to be made.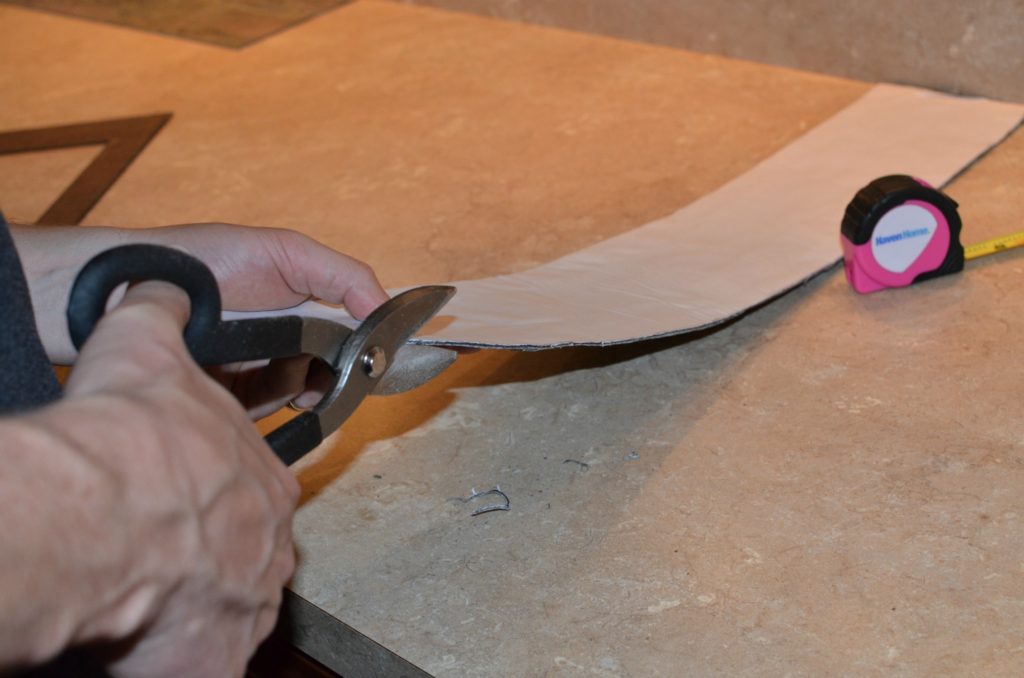 Then he used a pair of wire cutters to trim each piece. This stuff was so easy to cut you could probably use any sharp scissors on hand.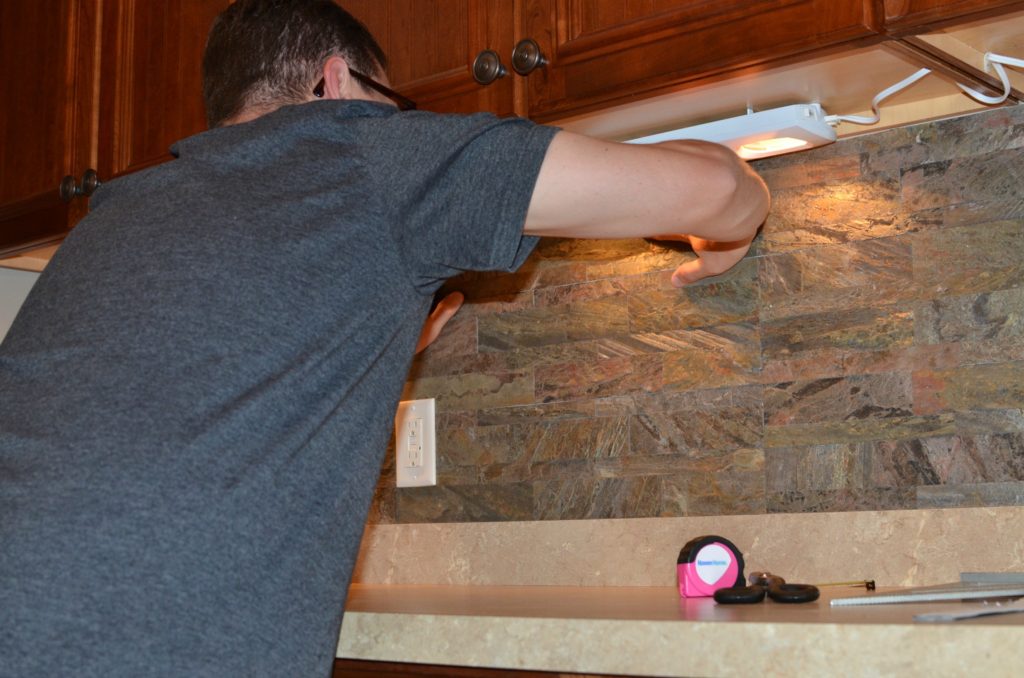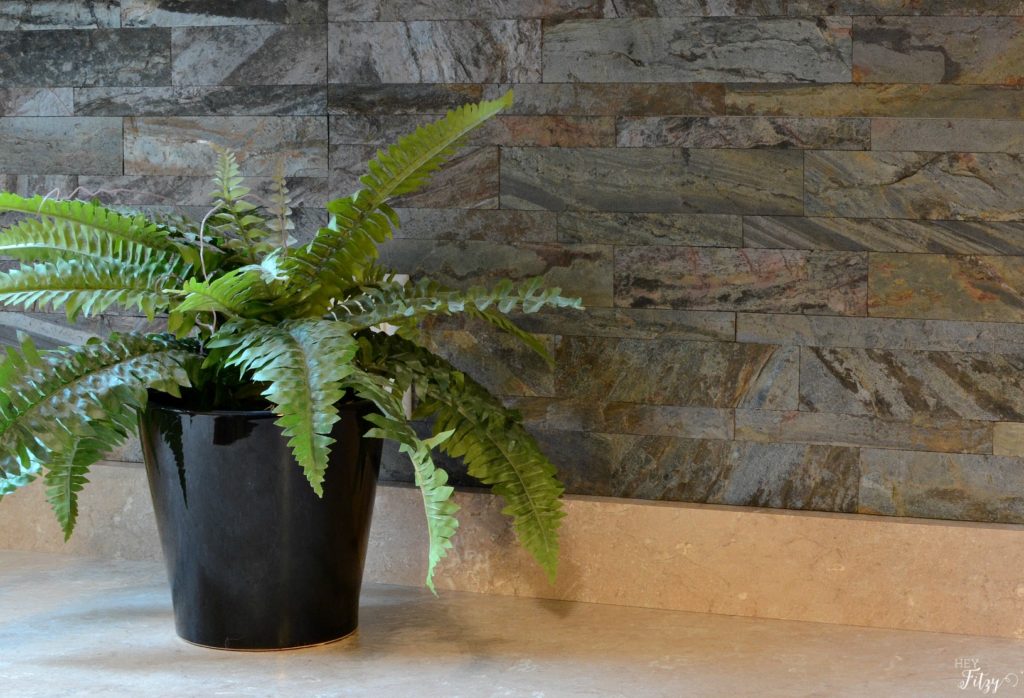 To see more of the beautiful selections Click here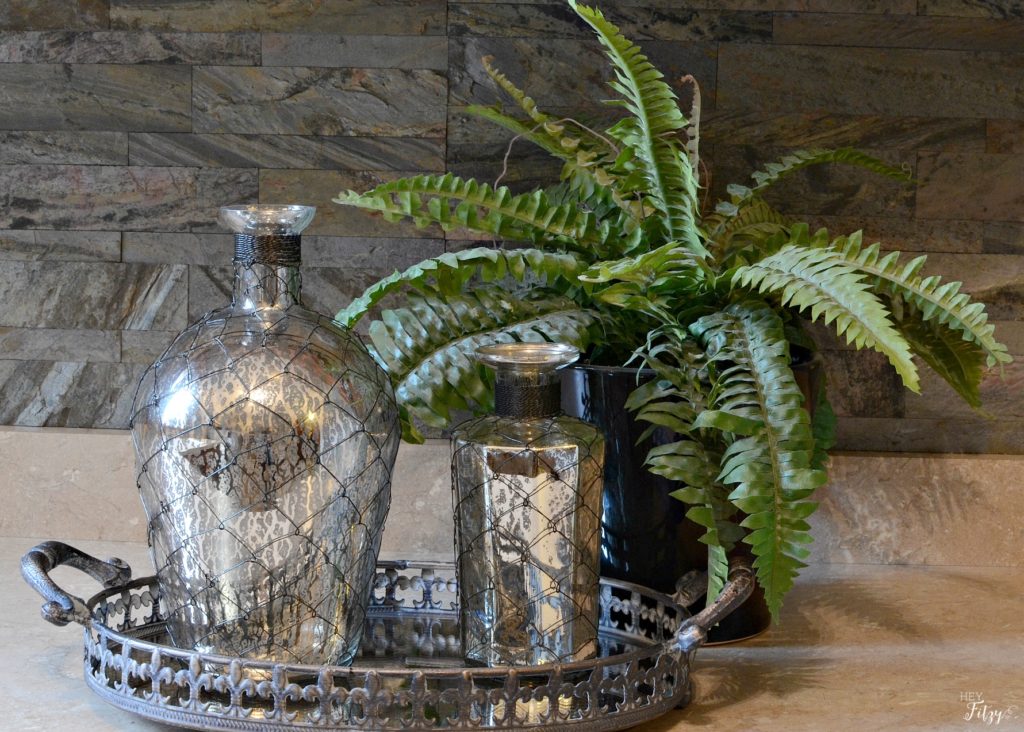 Is it possible that a beautiful laundry space makes all that laundry more bearable? I think so!!!!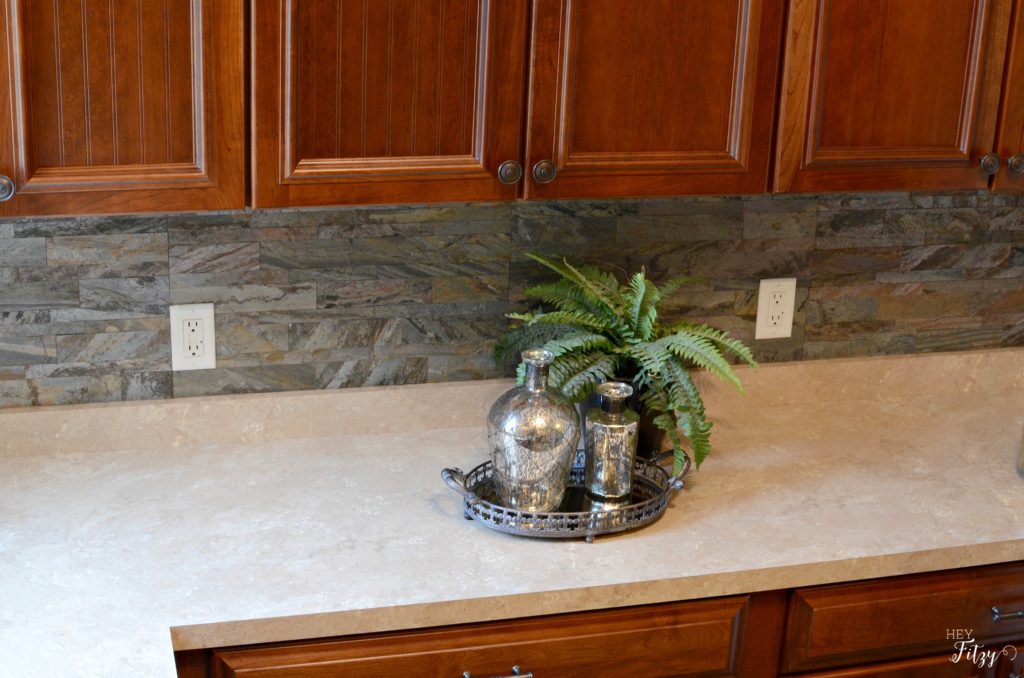 Thank you to Aspect Tiles for sponsoring this post. *sponsored post
Affiliate links also used for your convenience. Please read my Disclosure Statement Here.