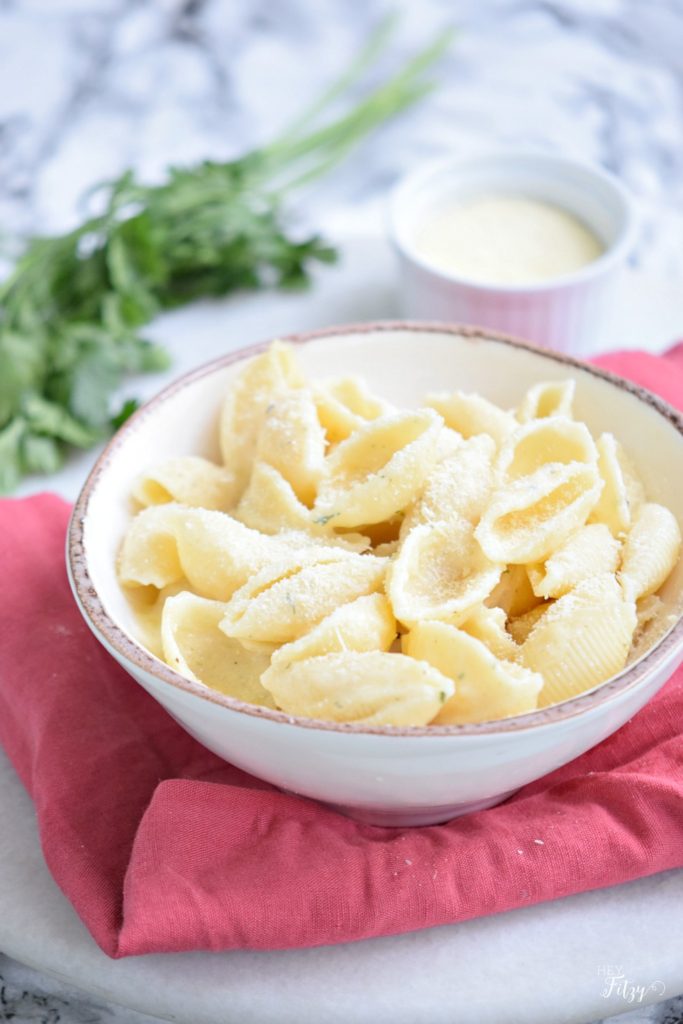 It is hard to believe that we are in the final weeks of summer vacation and fall school routines will begin soon in my area. Gosh…summer is going by way too quickly. As I begin to think about this shift in schedule I anticipate the quick meals that will need to be on the table so everyone can rush off to their activities – here are some tips on how to improve your cooking for those days when you just need a quick meal. My recipe for light and easy pasta is a sure win for those busy evenings. With just a few simple ingredients, I can have this light and easy pasta recipe on the table in no time.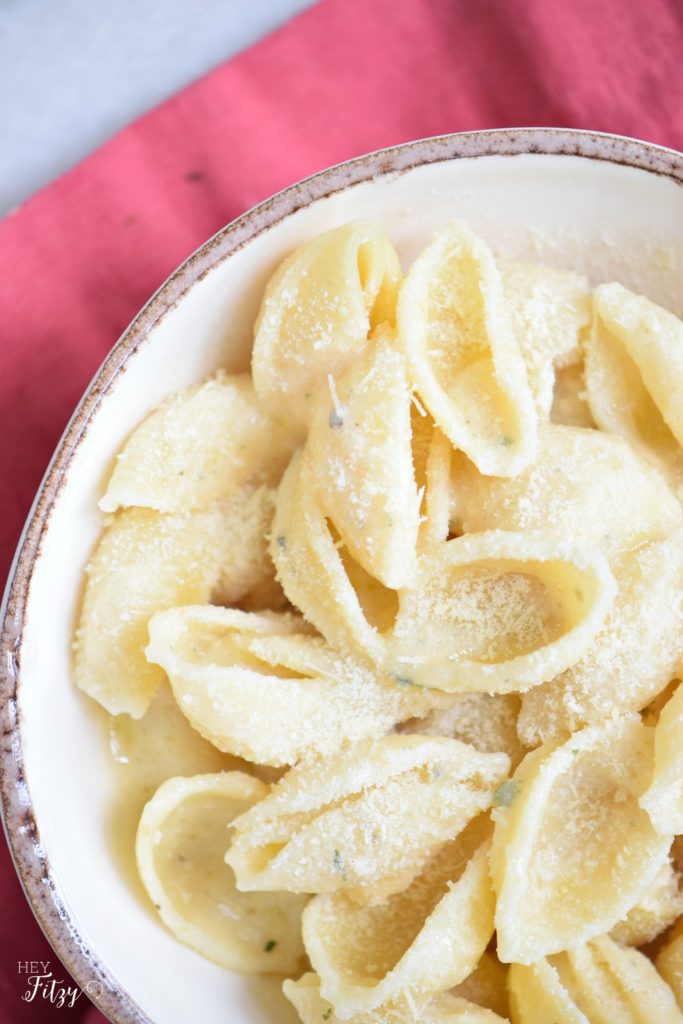 In less than 20 minutes this pasta recipe is on the table. This is perfect for those busy school nights. I am constantly on the look out for fast and easy recipes that I can whip together in a flash. No body has time to spend hours in the kitchen anymore. Even when I find a great recipe, I am always looking for easy ways to modify the recipe to make it faster and easier. This can be difficult to do when you are trying to eat on the healthier side. Often with convenience comes lots of other yucky stuff that isn't good for ya.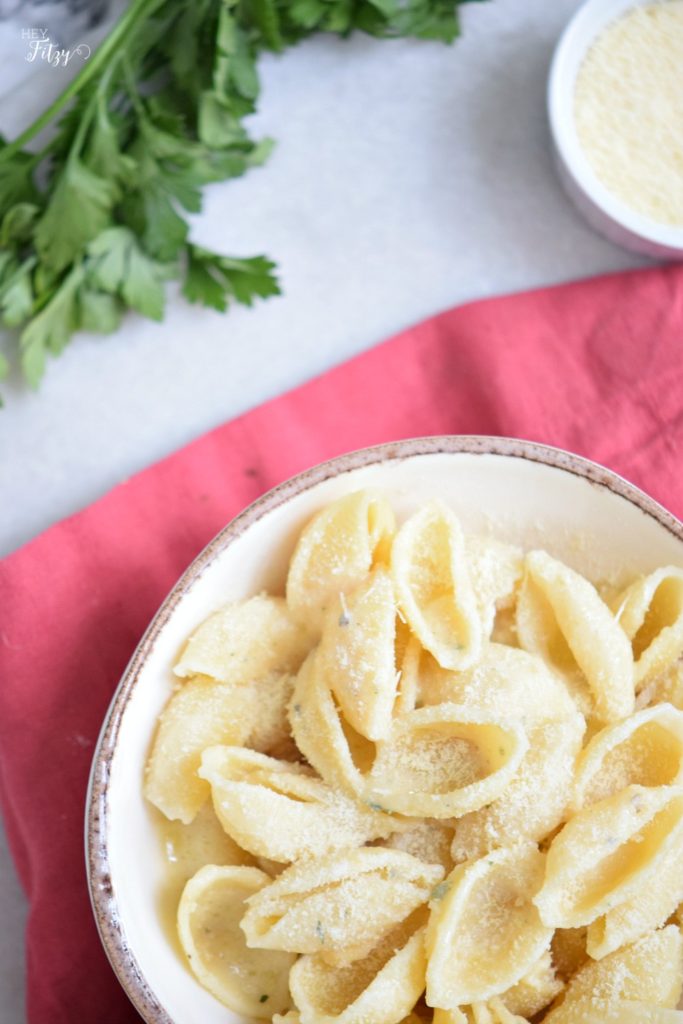 My oldest daughter is not a fan of red sauce so this pasta recipe is a great alternative that is a win with all the kiddos. Plus, despite how simple and easy it is, it still looks instagram repost ready, which is perfect if you're keen on sharing every meal with the world!
Ingredients
16 oz. Conchiglioni pasta
2 Bay leaves
1 Rosemary sprig
3 Tbsp olive oil
3 Garlic cloves sliced
¼ Cup Parmigiano-Reggiano
Salt to taste
Instructions
In a pot with water over medium heat, add the bay leaves, rosemary sprig, and salt.
Bring to a boil then reduce to simmer.
Add the pasta and cook according to package directions.
While waiting for the pasta, add the olive oil and garlic to a pan over medium heat and cook until fragrant.
Once the pasta is al dente, drain the water, and discard the herbs.
Transfer to a bowl, add the olive oil and garlic and half the Parmigiano-Reggiano. Stir to combine.
Serve, add the remaining Parmigiano-Reggiano and enjoy.

Tips

Add some heavy cream for a quick variation.
7.8.1.2
55
https://heyfitzy.com/light-and-easy-pasta/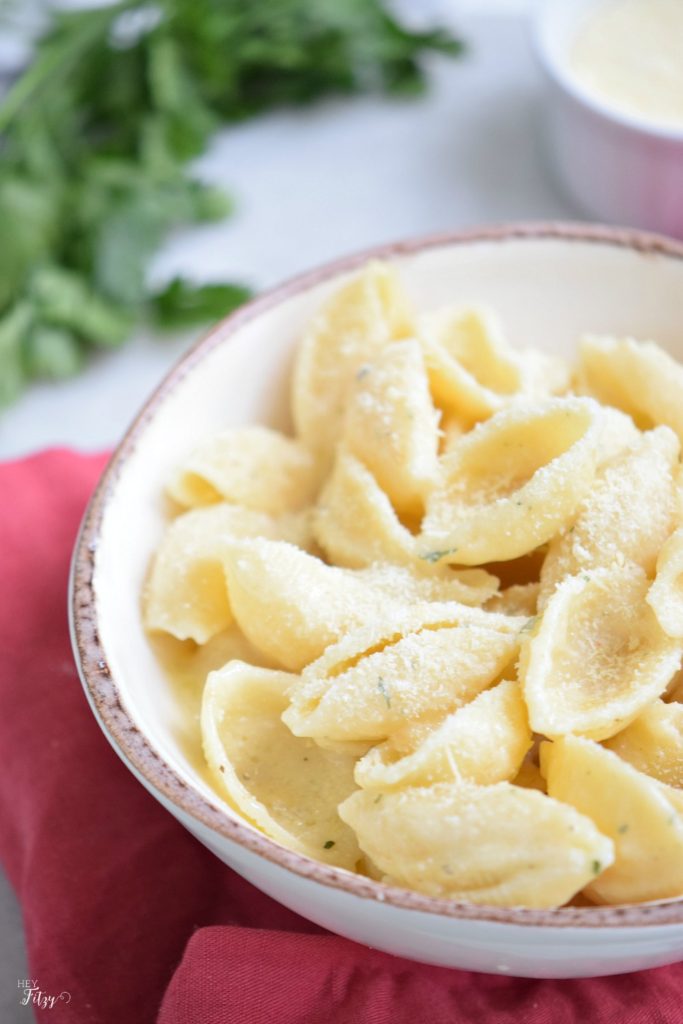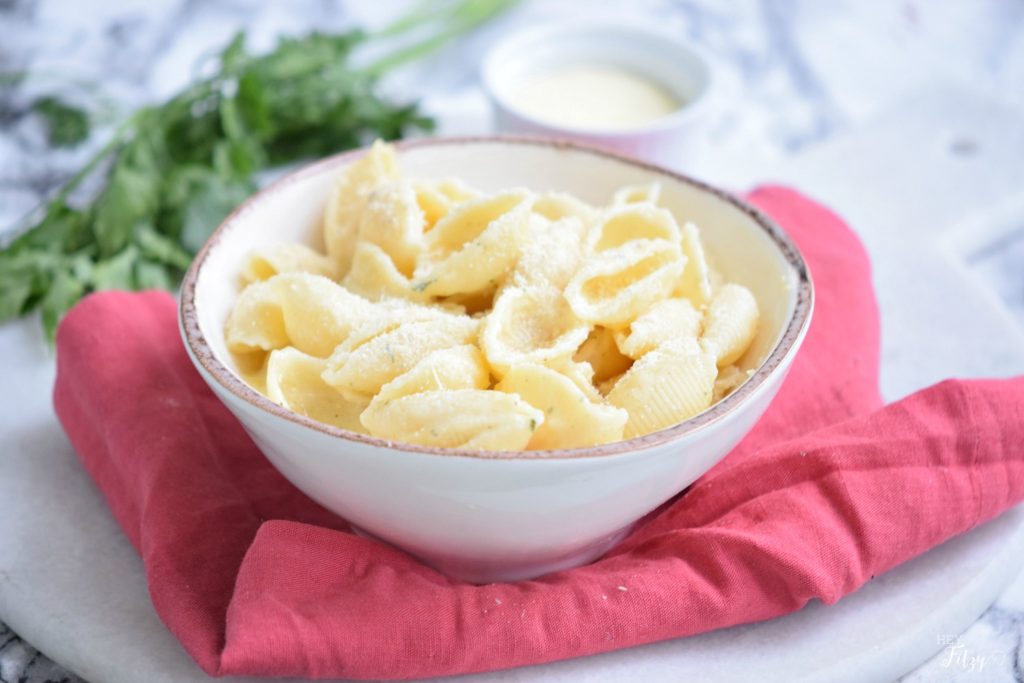 I am sharing this fun recipe as part of The Spectacular Summer Blog Hop. Click the links below to show some love and check out what my other blogging friends are working on this summer.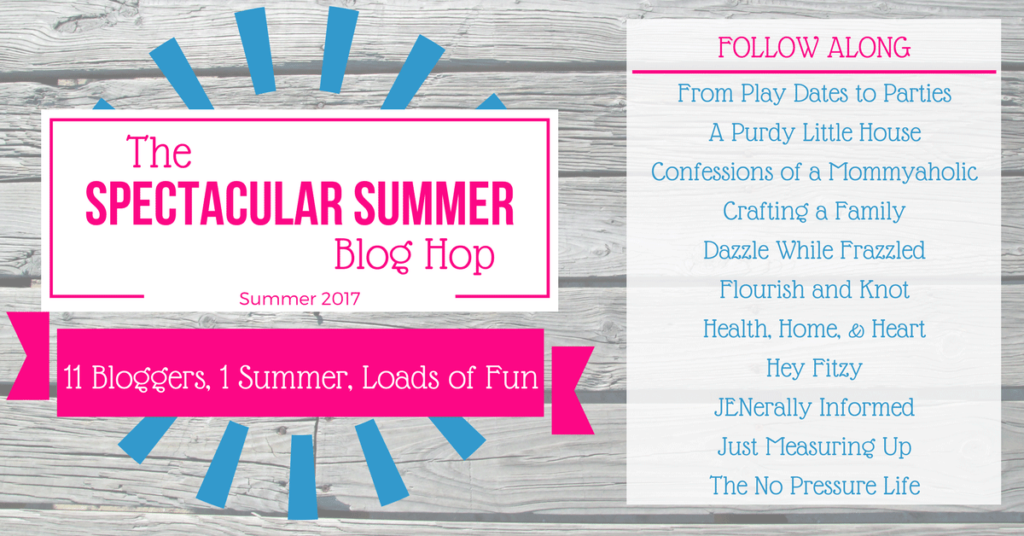 2017 Summer Blog Hop Co-Hosts:
From Play Dates to Parties
JENerally Informed
Hey Fitzy
Dazzle While Frazzled
Just Measuring Up
Health, Home, and Heart
Crafting a Family
A Purdy Little House
Confessions of a Mommyaholic
The No Pressure Life
Flourish and Knot
SaveSave
SaveSave