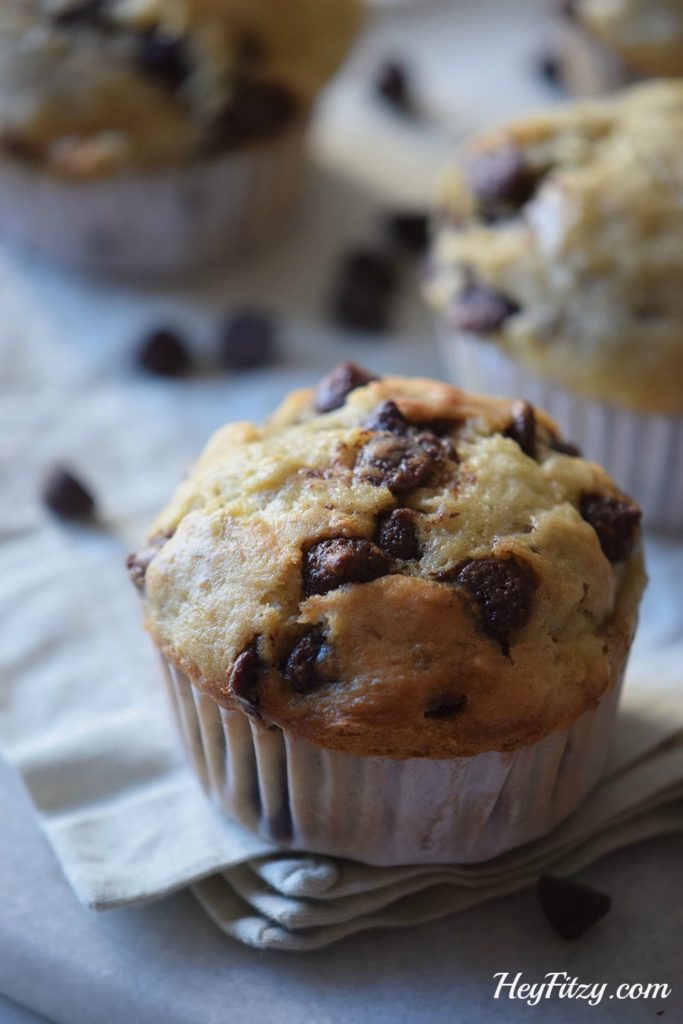 This little muffin is the perfect way to start your day and make it out the door on time. Mornings in the Fitzy house are a little crazy. We have three kiddos still at home that attend three different schools with three different start times. Yes…you read that right. Welcome to life with a high school, middle school, and elementary school kiddo. So in the morning our door becomes a revolving door of kids racing out to get to school on time. Starting at 6:00 a.m. the struggle is real. We are getting dressed, making lunches (yes I realize this should be done the night before but no one likes refrigerated sandwich bread), eating breakfast, and if we are lucky…everyone brushes their teeth (kidding not kidding).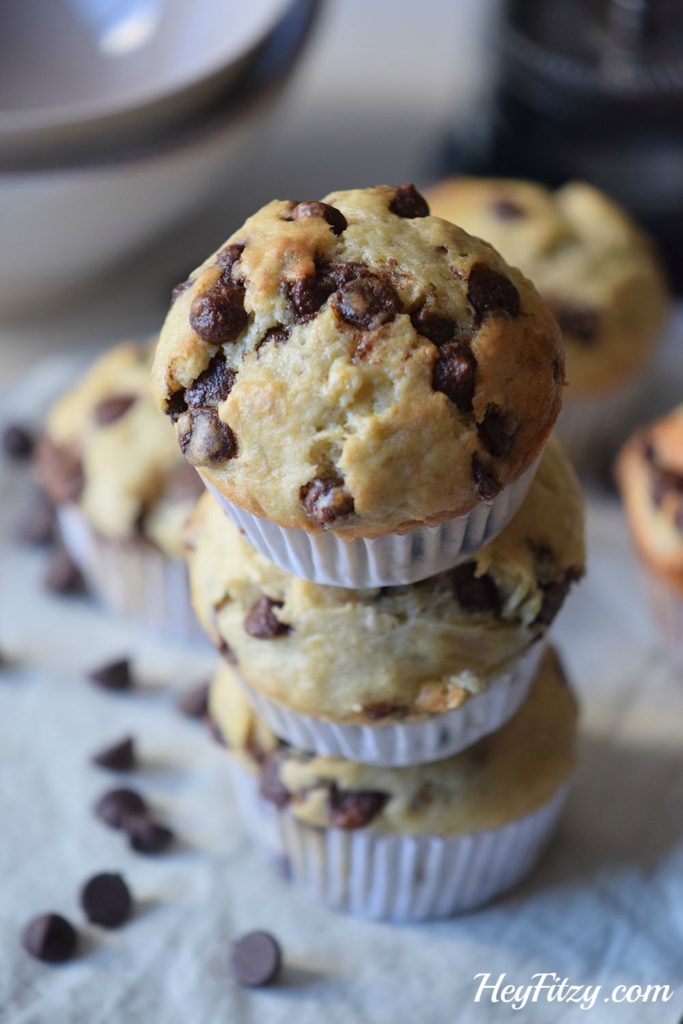 These peanut butter chocolate muffins are a fun way to ensure everyone gets a great breakfast to start their day. Made the day before, they store well in an airtight container. Depending on personal preference, the kiddos pair the muffins with yogurt or fresh fruit

Hey Fitzy
Peanut Butter Chocolate Muffins
This little muffin is the perfect way to start your day. Delightful combination of peanut butter and chocolate for the win!
Ingredients
13/4 Cups all purposed flour
1/4 Cup sugar
1/4 Cup peanut butter
2 Tsps baking powder
1/2 Cup butter
2 Large eggs
1 Cup chocolate chips
3/4 Cup milk
2 Tsps ground cinnamon
1 Tsp vanilla extract
Instructions
Directions
Preheat oven to 350F.
Simmer the milk with the cinnamon and sugar in a saucepan over medium heat.
In a large bowl, add the flour, peanut butter, baking powder, butter, vanilla, and eggs. Stir well.
Pour the warmed milk over the mixture and smoothly mix everything.
Add the chocolate chips and combine.
Place muffin liners into a muffin tray.
Pour the mixture and transfer to the oven. Bake for 20 – 25 minutes or until they done.
Remove from the oven and tray and set aside to cool down for 20 minutes.
Serve and enjoy.
Tips
Use chocolate milk instead of regular milk.
7.8.1.2
28
https://heyfitzy.com/peanut-butter-chocolate-muffins/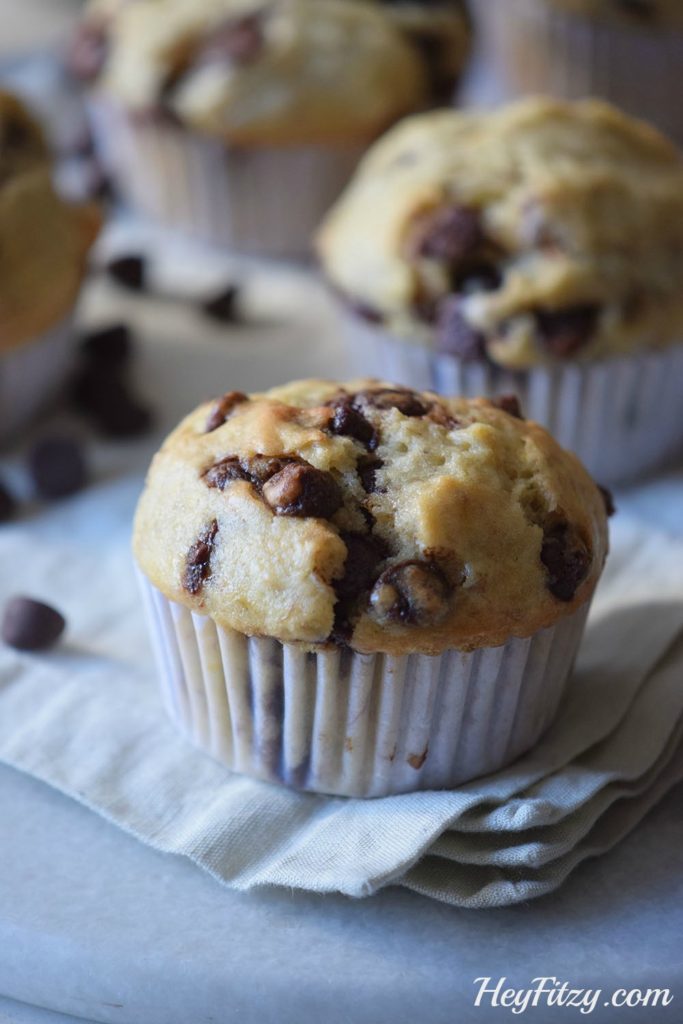 If the truth be told, these muffins didn't last long at our house. After one round of breakfast, the kiddos came home and wanted them again for an after school snack. 🙂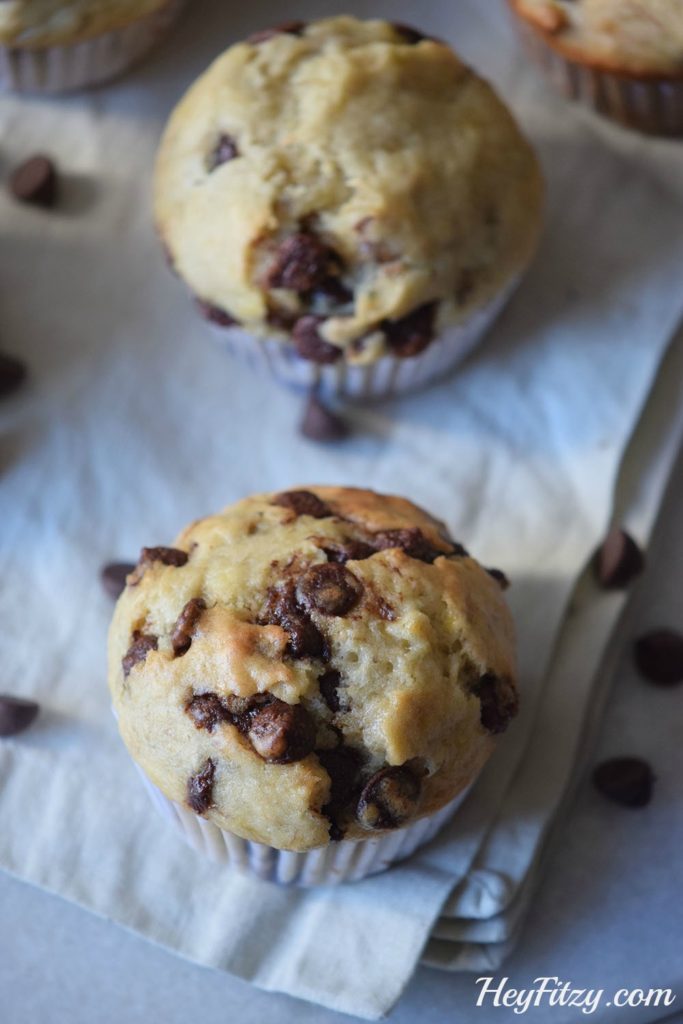 What is your favorite way to start the day?
You can follow me here:
Facebook/Twitter/Instagram/Pinterest