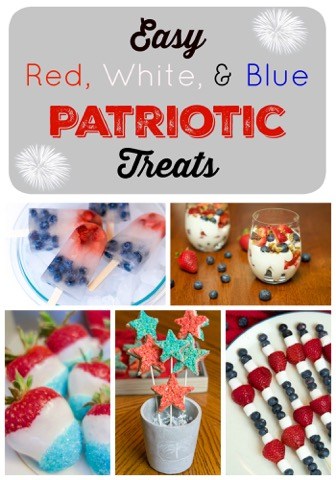 Hello Friends! Can you believe how quickly the 4th of July is sneaking up on us!  I can't believe it is right around the corner. My kids love this time of year and can't wait to celebrate. They love dreaming up new ways to celebrate with fun treats and goodies. As part of The Spectacular Summer Blog Hop, Amy from Health, Heart and Home is back and she has rounded up some of her favorite goodies to help all of us create the perfect red, white, and blue patriotic treats.
I can't get enough of red, white, and blue treats while searching for new ways to incorporate these fun colors. It doesn't even have to be the 4th of July to enjoy these fun treats. Who doesn't love a fruity popsicle or fun fruit kabob!  I would love to hear about your favorite red, white, and blue holiday treats. Please leave a comment and let me know so I can give them a try!
Here are some fun facts about Amy!
What is your favorite song right now? Thy Will Be Done by Hillary Scott (Love this song!)
What is your proudest accomplishment? I know this is pretty cliche, but my daughter is my proudest accomplishment.  She's only two right now, so I haven't had enough time to completely screw her up yet.  Ha!  Seriously, though, she is such a great kid and truly amazes me every day.
And, most importantly, head on over to Health, Heart, and Home to check out Amy's great roundup of easy red, white, and blue patriotic treats. Click Here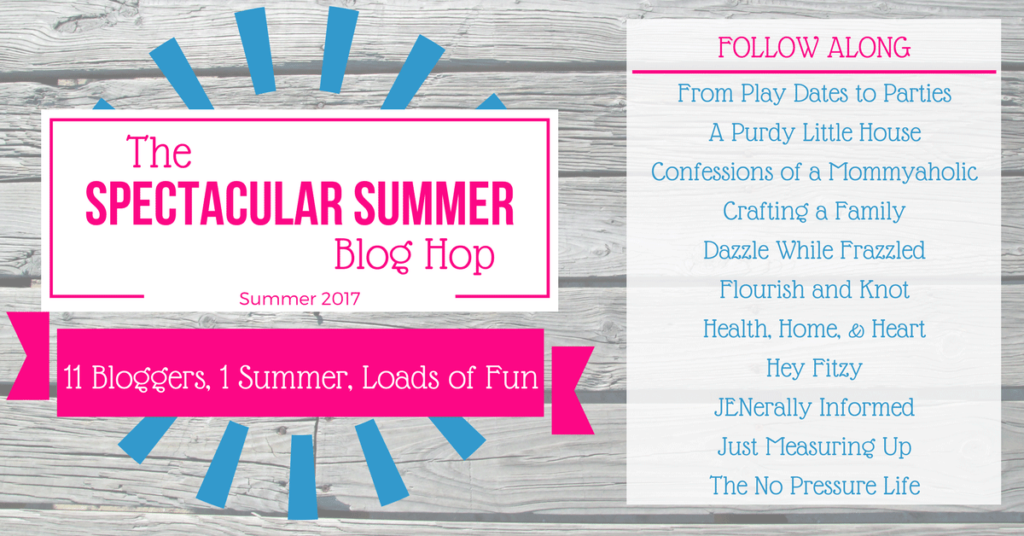 2017 Summer Blog Hop Co-Hosts: From Play Dates to Parties JENerally Informed Hey Fitzy Dazzle While Frazzled Just Measuring Up Health, Home, and Heart Crafting a Family A Purdy Little House Confessions of a Mommyaholic The No Pressure Life Flourish and Knot
SaveSave
SaveSave
SaveSave
SaveSave
SaveSave
SaveSave