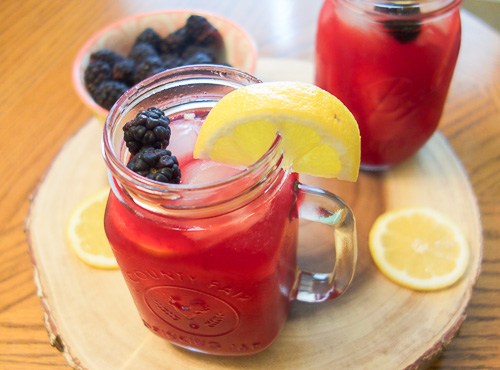 Hello Friends! I am beyond excited to share a recipe for blackberry lemonade today! It is officially summer and the kids are finally out of school. We are enjoying lazier days and warm weather fun!
As part of The Spectacular Summer Blog Hop, Amy from Health, Heart and Home is showing us how to make a homemade simple sugar that provides an amazing base for homemade lemonade. After her husband brought home 6 large Meyer lemons, she was determined to find a fun recipe to use them. I think this recipe is perfect and provides just the right incentive to whip up a batch of refreshing lemonade.
Sometimes life is challenging! Sometimes life is just tough! Sometimes when life gives you lemons…you make lemonade. And isn't summertime the perfect reminder that seasons change and sometimes lemonade just tastes so good.
Here are some fun facts about Amy!
What do you have planned for your family this summer?
We have so much planned! We're going to be flying to France to visit all the tourist hotspots, we're visiting family, my son has summer camp booked, and we're currently looking on Globo Surf to find some more fun stuff to do as a family. We want to make the most of this summer!
If you had a warning label, what would yours say?
So, I asked my husband what I should say for this one. His response: Warning – Be careful what you say around me. I'm likely to remember exactly what you said for the rest of your life.
If you could go anywhere in the world, where would it be?
Australia. This is a bucket list destination for me for many different reasons. I hope someday I'll be able to make it happen, although it probably won't be until my kids are quite a bit older…
And, most importantly, head on over to Health, Heart, and Home to check out Amy's awesome recipe for Blackberry Lemonade. Click Here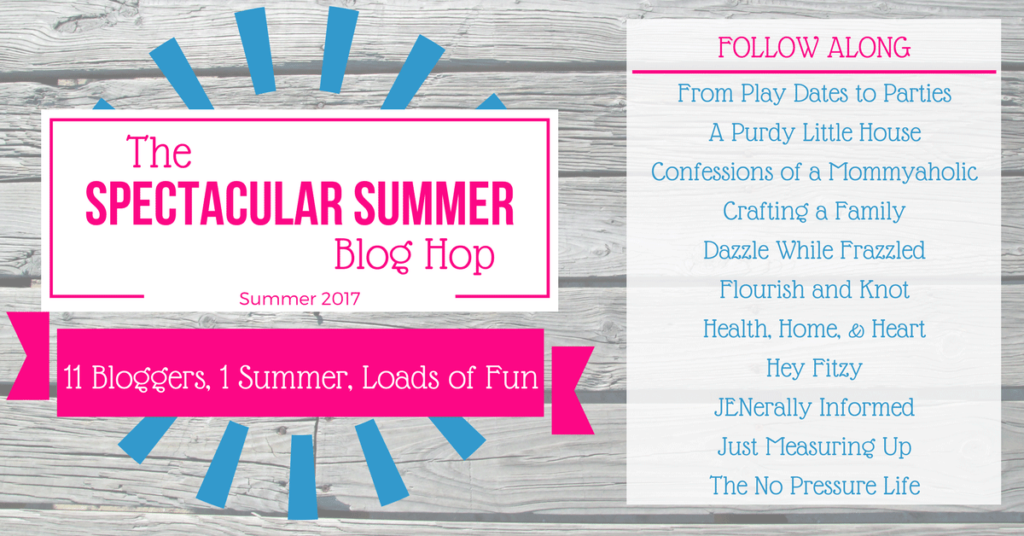 2017 Summer Blog Hop Co-Hosts:
From Play Dates to Parties
JENerally Informed
Hey Fitzy
Dazzle While Frazzled
Just Measuring Up
Health, Home, and Heart
Crafting a Family
A Purdy Little House
The Navage Patch
Confessions of a Mommyaholic
The No Pressure Life
Flourish and Knot
SaveSave