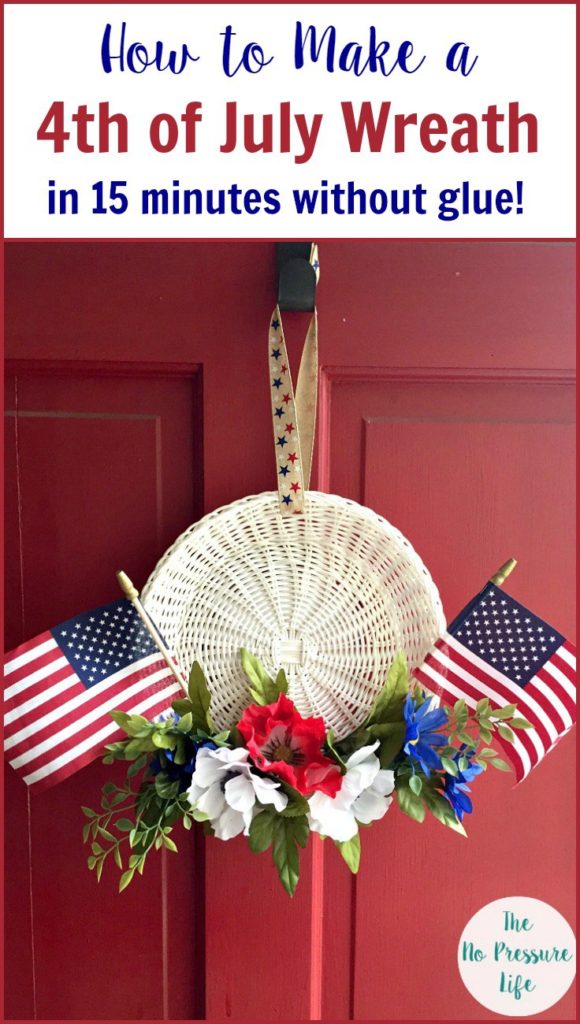 Today I am sharing a quick and easy wreath for your July 4th celebration. I know most people have flagpoles in their garden to display the American flag but this is a great solution if you don't have a flagpole. Of course, if you wanted to, there aluminum flagpoles for sale in most states so they're pretty easy to get hold of. Plus, you can use it on more occasions than just the 4th of July!
It is almost the 4th of July. My kids are going crazy with excitement. They love all the July 4th festivities. Cookouts, parades, fireworks, flags, and time with friends. SO MUCH FUN! These are the things childhood memories are made of. This year we will be in a different town with new experiences but nonetheless, we are just as exciting as ever. We may have to get ourselves a handful of customized shirts to wear on the day from an Embroidery Shop like Mato & Hash or another similar to it, so we can get some awesome 4th of July pics for the blog.
As part of The Spectacular Summer Blog Hop, I am sharing a quick and easy wreath you can make for your July 4th celebrations. No glue needed so you can whip up this cute little wreath in no time. With a few simple materials, you can create this darling little wreath. It would be perfect for your front door or could even be used as a centerpiece for your table. My cohost Laura from The No Pressure Life created this fun project for us.
Here are some fun facts about Laura!
What was the last movie, TV show or book that made you cry or tear up?
Pretty sure I teared up at the end of "Beauty and the Beast"! (It really was a sweet movie. You have to see it)
If you were a super-hero, what powers would you have?
Telekinesis! Then I could organize my whole house while sitting on the couch with a glass of wine. (Seriously, wouldn't that be the best!)
And, most importantly, head on over to The No Pressure Life to check out this quick and easy wreath for the 4th of July. Click HERE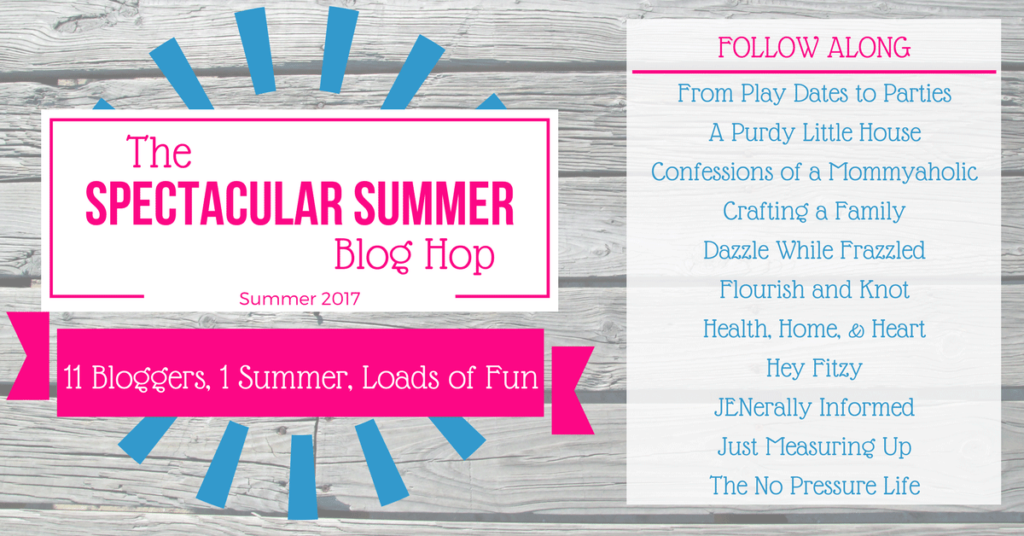 2017 Summer Blog Hop Co-Hosts:
From Play Dates to Parties
JENerally Informed
Hey Fitzy
Dazzle While Frazzled
Just Measuring Up
Health, Home, and Heart
Crafting a Family
A Purdy Little House
The Navage Patch
Confessions of a Mommyaholic
The No Pressure Life
Flourish and Knot
SaveSave