With Halloween quickly behind us, I am in full holiday mode. First up…my thanksgiving table. Even though I will not be hosting thanksgiving this year, I love to decorate the table as a simply way to celebrate the upcoming holiday. Plus…it is so pretty to see the table all fancied up!
Some of my friends are so excited about this occasion that they have already geared up for shopping and preparing their homes for the festivities. Cleaning and getting kitchen cabinets have become the main decluttering work for some. I heard that one of my friends got help from a trim carpenter to fix her new kitchen cabinets. Tables are the next most important work. A lot of us shop for tables of all kinds, even dining tables. While some are trying to go for stores, others seem to be hunting for them on e-commerce websites. One of my friends pointed towards sites like RJ Living (https://www.rjliving.com.au/dining/tables/) which are known to be quite popular among furniture shoppers.
That said, all week long some of my blogging friends have been sharing their thanksgiving table inspiration. A special thank you to Chloe of Celebrate and Decorate for organizing this fun blog hop. You can click on the blog links at the bottom of this post to see all the beautiful thanksgiving table inspiration!
The first thing I wanted to incorporate into my holiday table was this china and flatware. They were received as wedding gifts more than two decades ago when I said "I Do" to Fitzy. We were just kids back then when we started this amazing journey together. Lots of ups and downs later, he is still one of my favorite people in the whole wide world. So anytime I get to pull out this china (which unfortunately isn't very often), it reminds me of a our special day. The china is still simple and classic after all these years!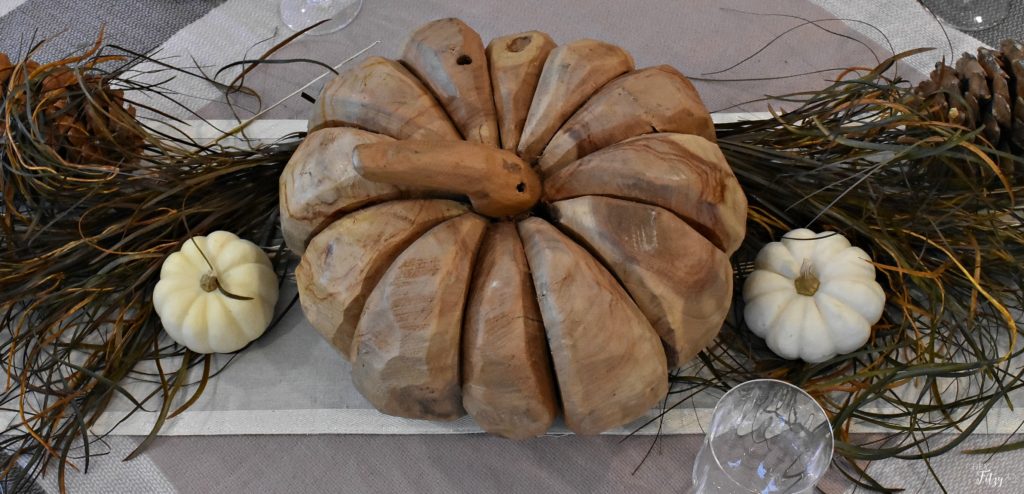 I found this wooden pumpkin a few years back at a local store. It jumped right into my cart and wouldn't let me leave without it. It is big, heavy, and glorious! I love it!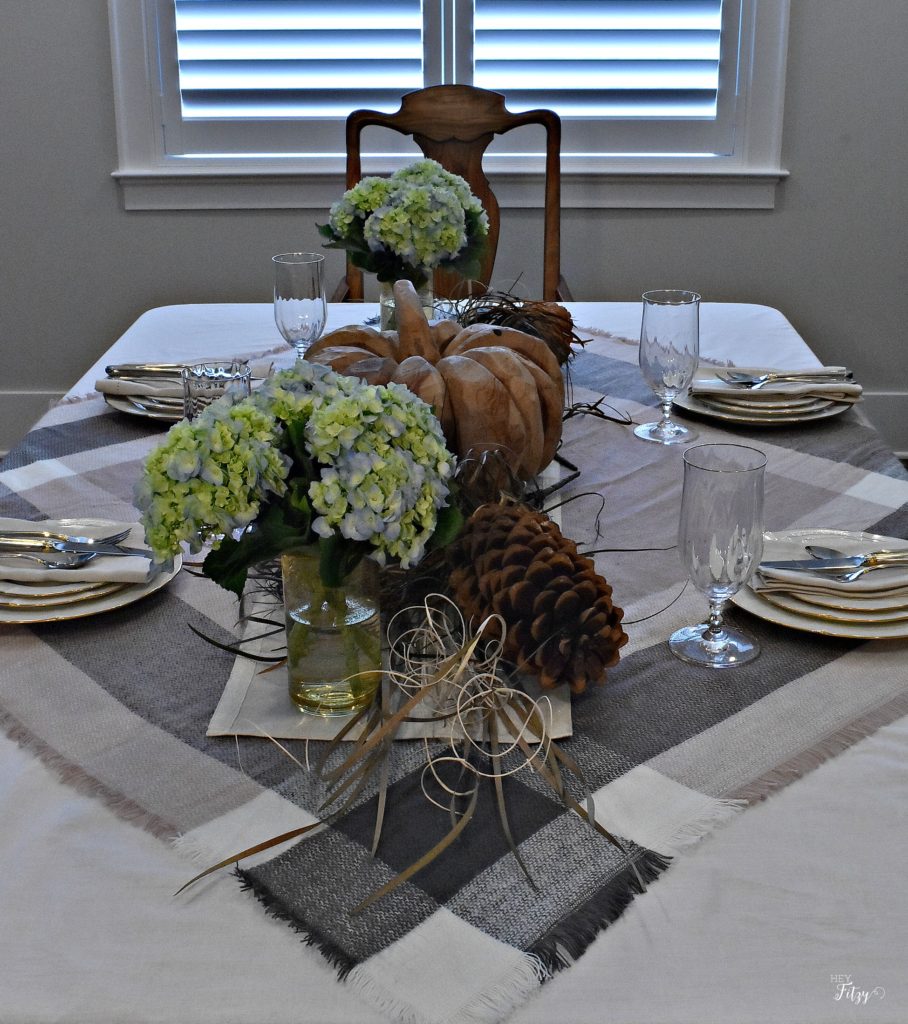 To keep it simple, I layered a fall scarf over my table. I love the visual interest it creates while incorporating a little bit of color. Flowers add a special touch along with the nature items included. You can choose from a wide selection at companies like Wantirna Flowers Delivery, which can be delivered right to your door.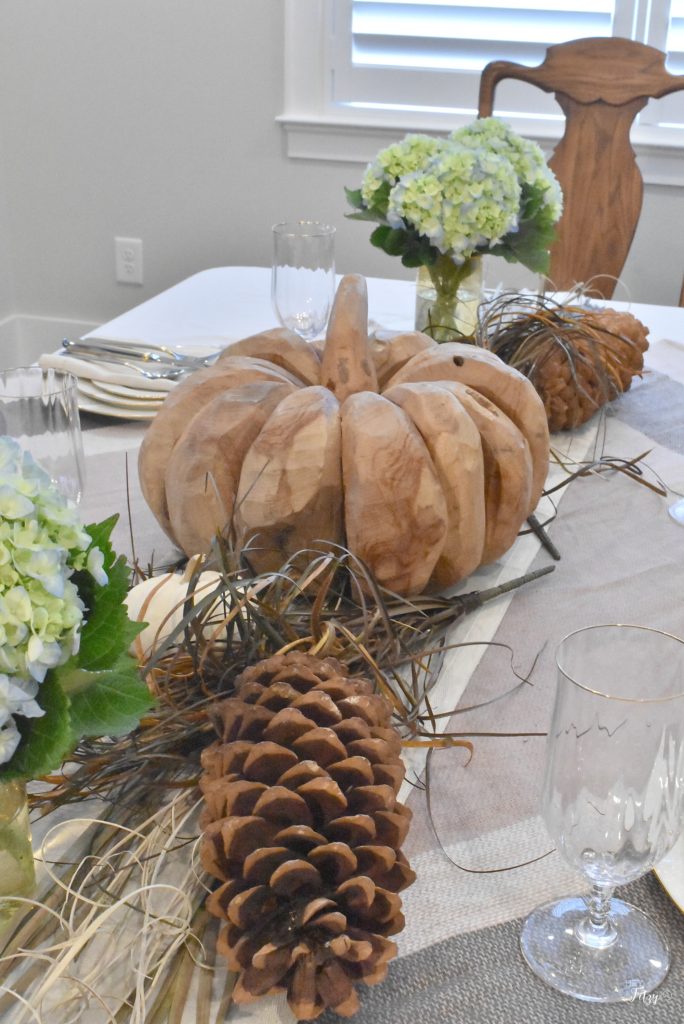 Keeping it simple is my new motto since moving across the country earlier this year and I love the simpleness of this table. This is my favorite time of year and I can't wait to finish decorating for the holidays!
Now prepare to be inspired by going to check out these amazing thanksgiving tables.
SaveSave
SaveSave
SaveSave
SaveSave