I will say it…and I will say it again!  The Fitzy house has a serious case of the sweet tooth.  Each and everyone of us loves a little something sweet after dinner. Perhaps it is a bad habit or perhaps we can blame it on sweet Grandpa Joe who would sit at the dinner table patiently waiting for his after dinner treat. Maybe we inherited his sweet tooth. One of our favorite after dinner sweets is pudding. Our kiddos love pudding but with the discovery of a dye allergy we needed to get creative to find a healthier option.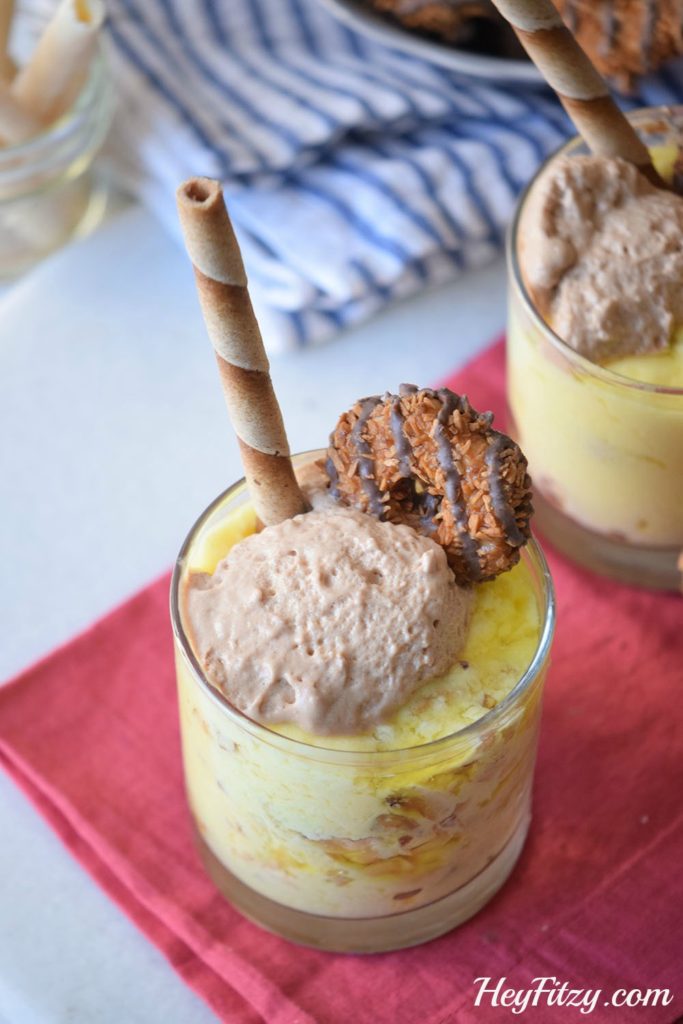 What I love about this pudding recipe is that you can eat it plain or dress it up with a combination of ice-cream and/or favorite cookies.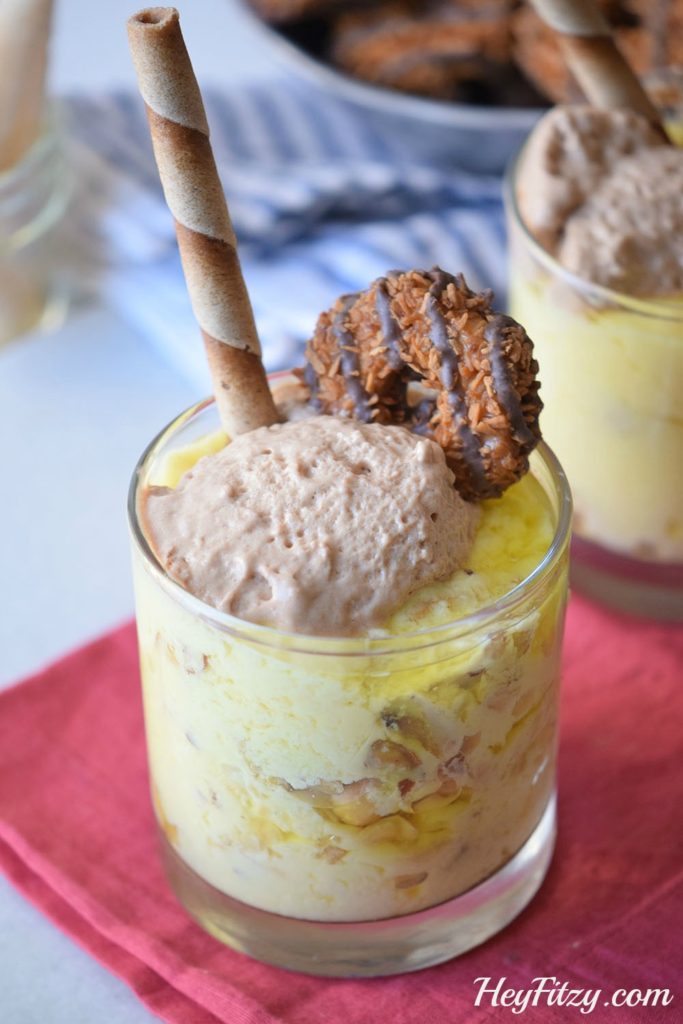 HeyFitzy.com
The Ultimate Vanilla Pudding
Who doesn't love pudding? With a dye allergy in our home, we have to check the ingredients on every label. This vanilla pudding is a great alternative to the box stuff and tastes even better. You can even make it gluten free if needed.
30 minPrep Time
30 minTotal Time
Ingredients
5 Cups milk
1/2 Cup all-purpose flour
2 Egg yolks
2 Tsps vanilla extract
1/2 Cup sugar
1 Tbsp butter
1/4 Cup chopped nuts
For the Topping:
Rolled wafers
Chocolate ice cream
Samoa cookies
Instructions
Directions
In a large pot over medium heat, whisk the butter, sugar, milk, vanilla, egg yolks, and nuts.
Incorporate the flour slowly while stirring.
Once the batter is thick, remove from heat and let it cool down for 15 minutes.
Transfer to a bowl, cover it and take to the fridge for 3 hours.
When ready to serve, remove from the fridge and serve into glasses.
Top with chocolate ice cream, rolled wafers and samoa cookies.
Serve and enjoy.
Tips
Swap the flour for cornstarch or gluten-free flour to make it gluten free.
7.8.1.2
27
https://heyfitzy.com/ultimate-vanilla-pudding/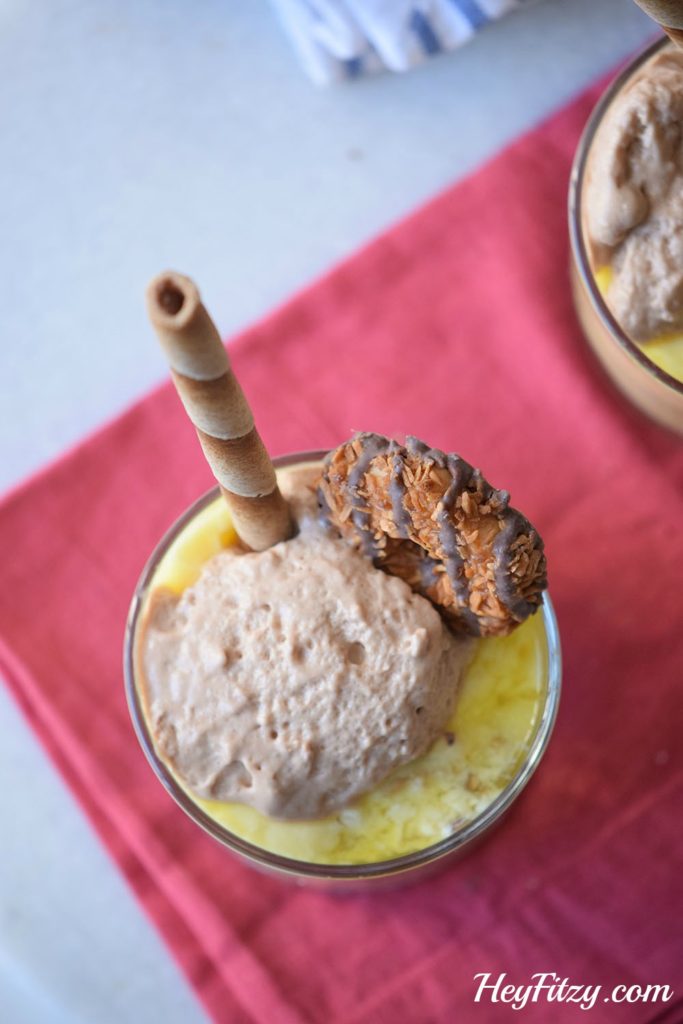 You can mix and match your cookie combinations to make everyone around the table happy.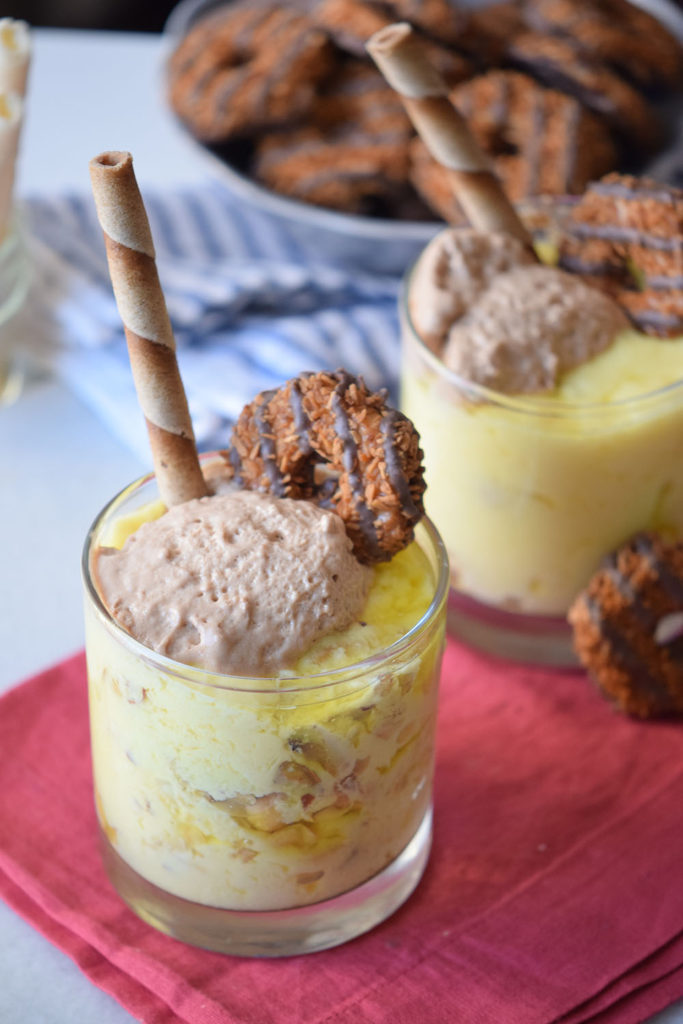 What is your favorite after dinner treat?
If you enjoyed this post, you may also enjoy these posts!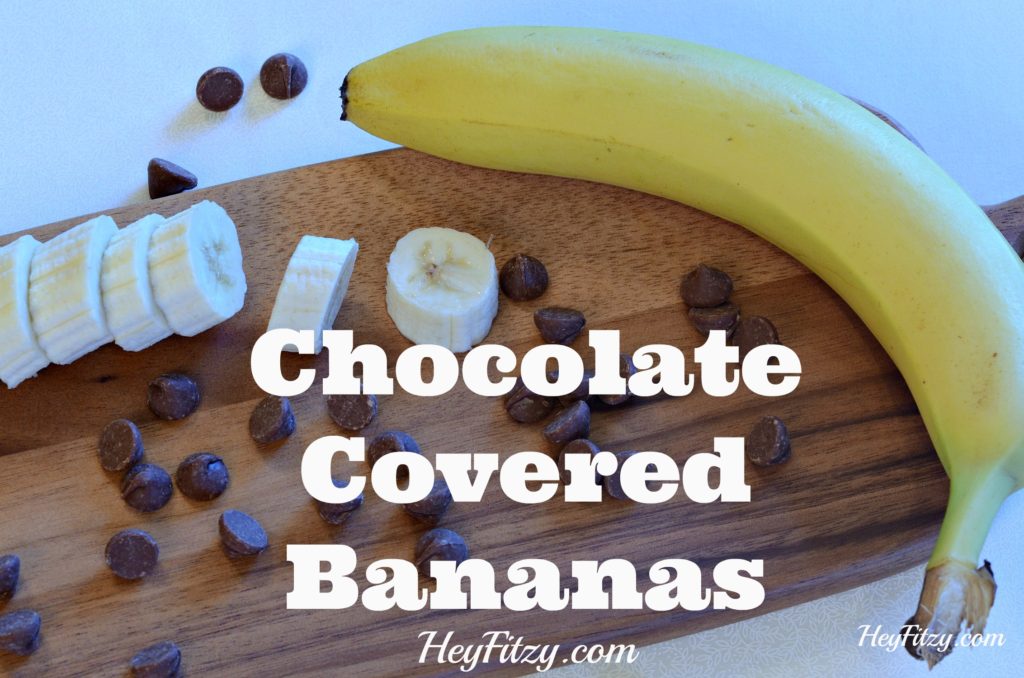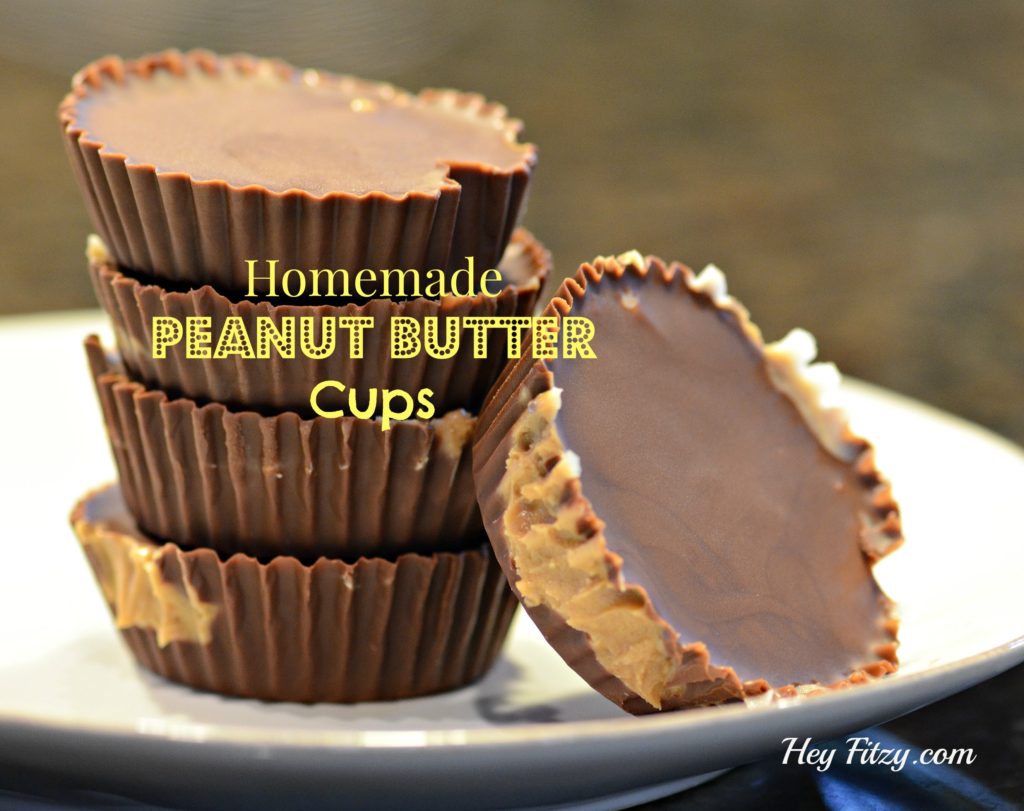 You can follow me here:
Facebook/Twitter/Instagram/Pinterest