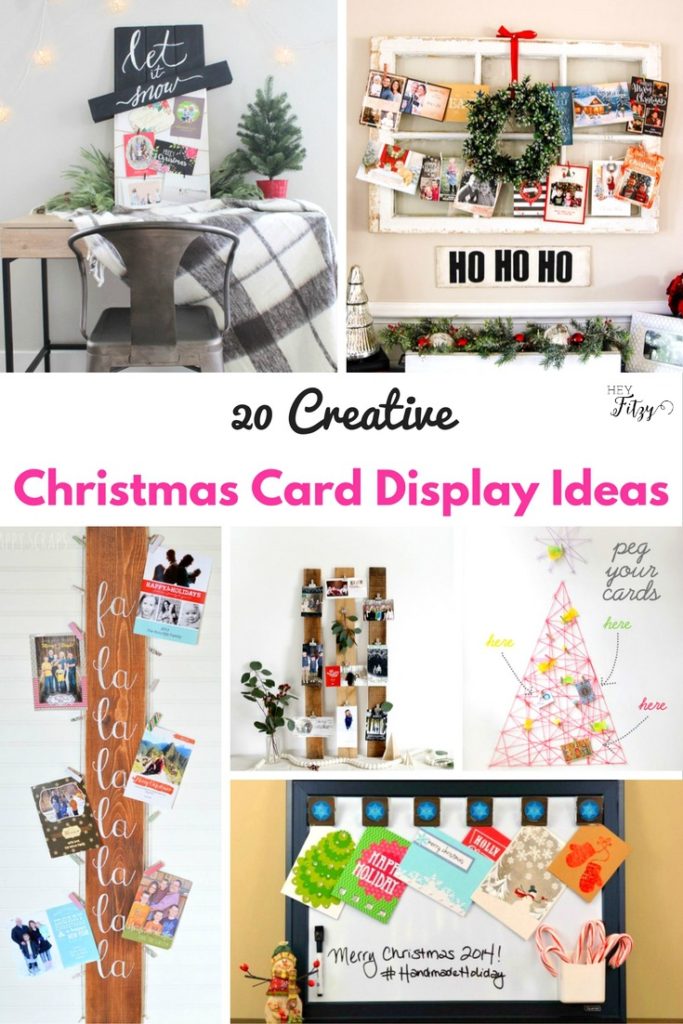 It really is my favorite time of year! Of all the traditions and special treats during the holiday season going to the mailbox each day has to be one of my favorites. I love receiving a beautiful new Christmas card from friends and family. It's even better when they've included family photography Minneapolis in the card so that you can see everyone's smiling faces. To see how the children have grown while staying in touch with loved ones far away is simply magical. With all these Christmas cards, I like to be creative each year while figuring out the best way to display them. In my quest to find a new way to display our cards this year, I rounded up my favorite displays to share with you. You can click on the link below each picture to see how each display is made. Please remember to pin from the original source.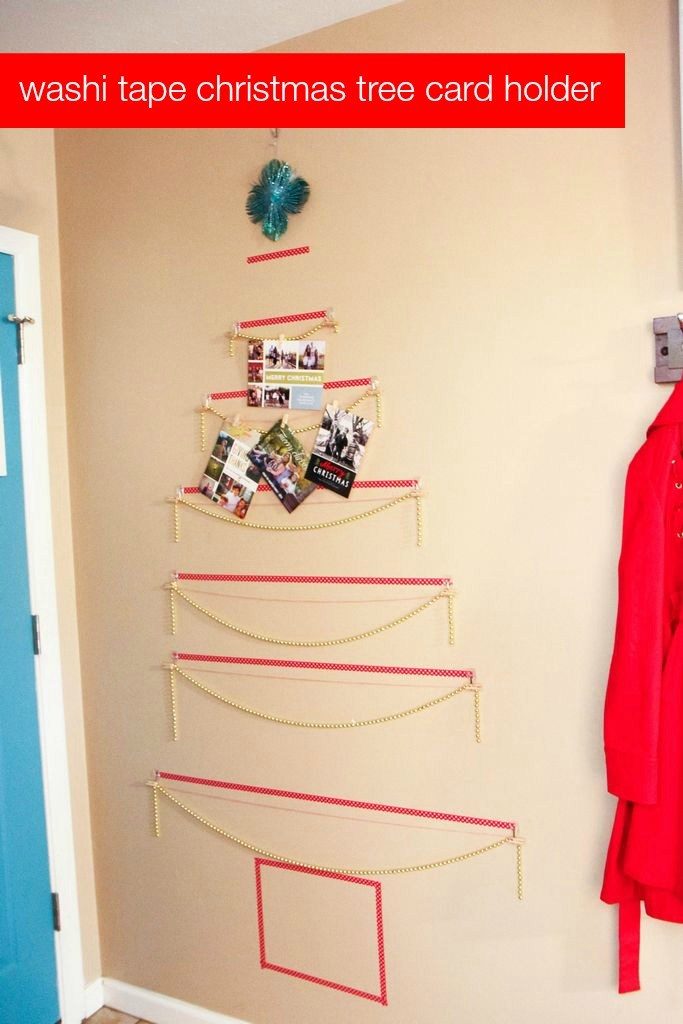 Washi Tape Christmas Tree Wall Card Display from momadvice.com
Washi tape is like magic. You can safely use it just able any where to create a fun new card display.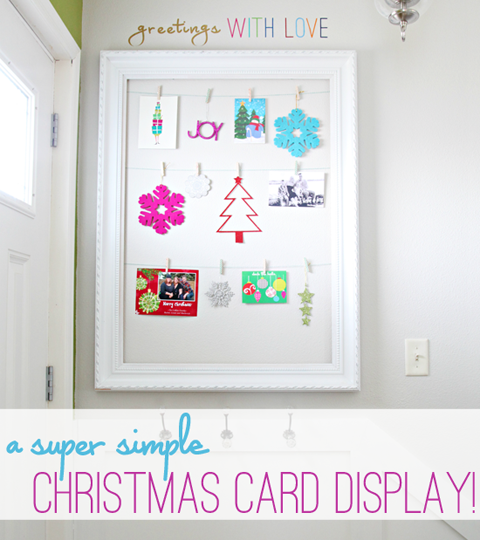 Our Super Simple Christmas Card Display from iheartorganizing.com
Look how easy it is to convert an old frame into a sweet card display.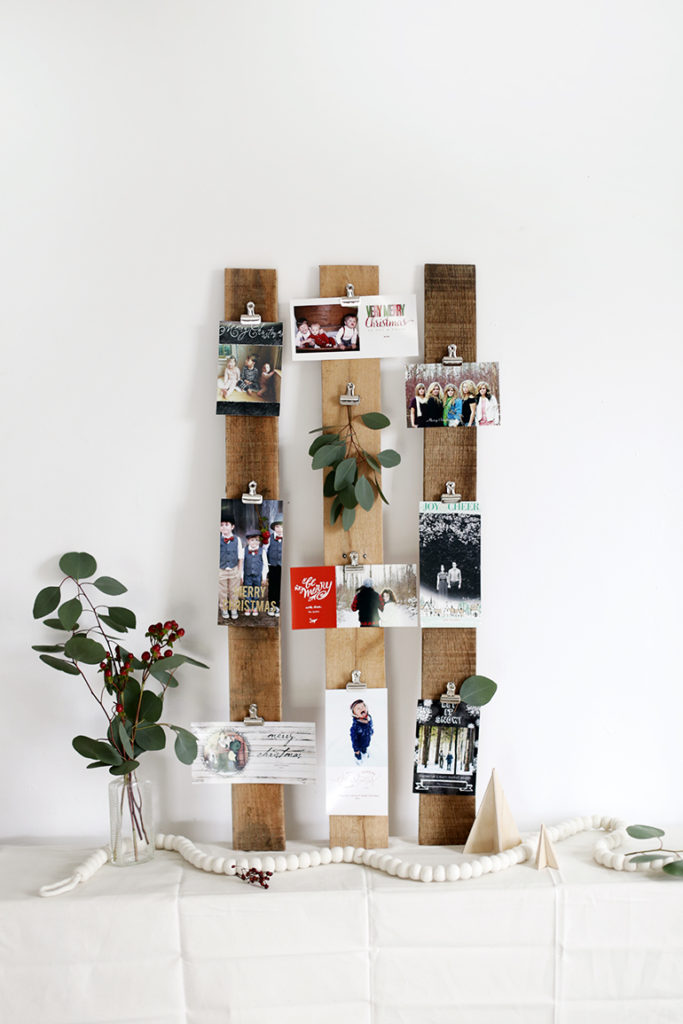 DIY Christmas Card Display from themerrythought.com
Simple boards can be used to create a card display. Have more cards…simply add more boards.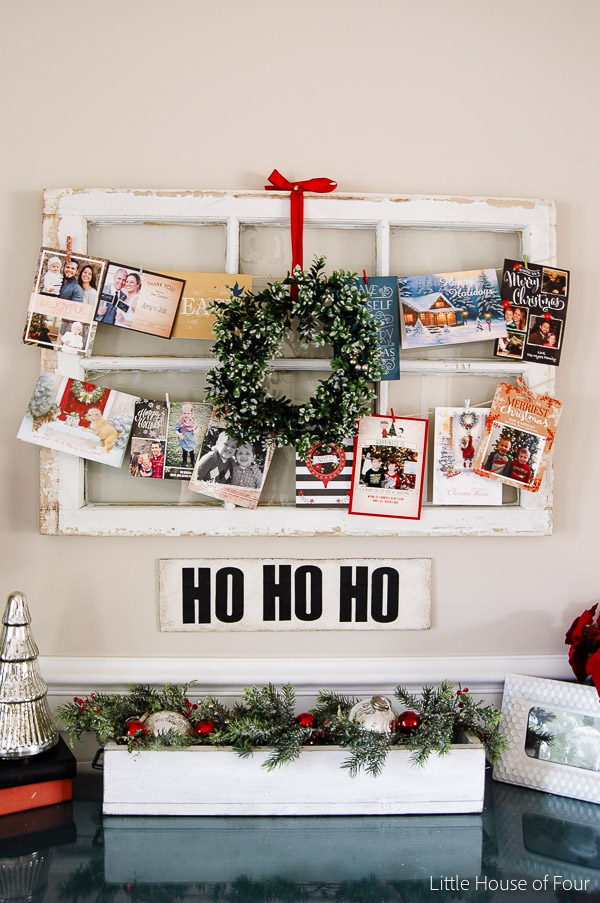 Christmas Card Display from littlehouseoffour.com
I love the idea of using an old window to display holiday cards.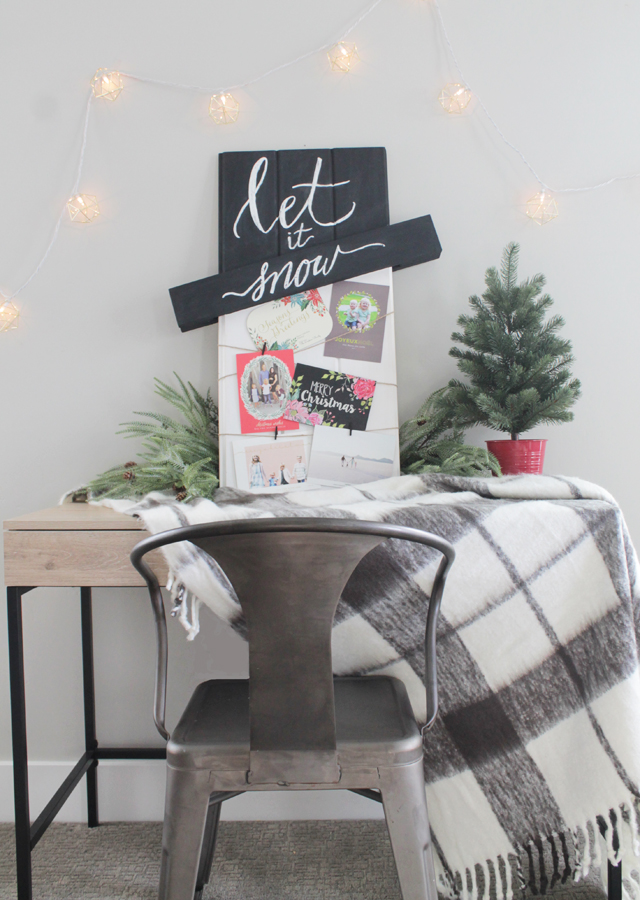 Christmas Card Display Tutorial from sisterssuitcaseblog.com
Repurpose an old holiday decoration to include a place to put those holiday cards.

DIY Christmas Card Display from helloluvvy.com
Chicken wire…brilliant!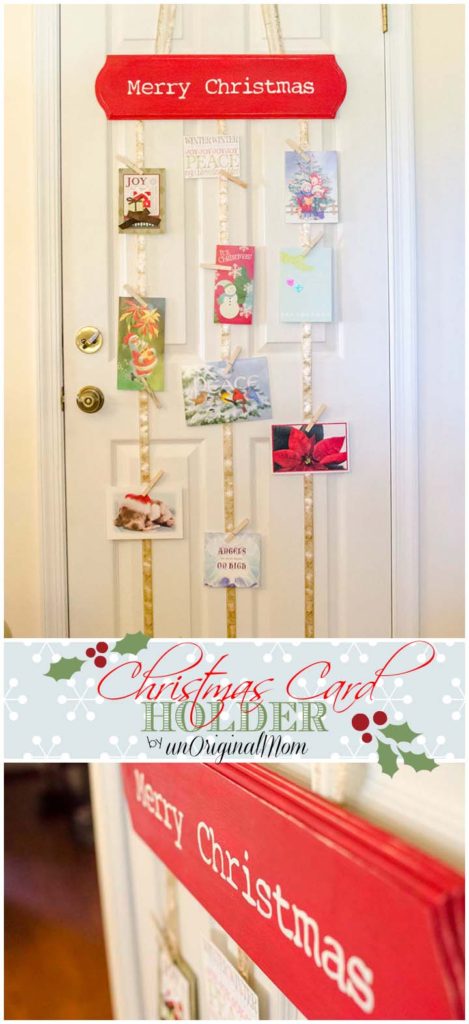 DIY Hanging Christmas Card Holder from unoriginalmom.com
Add ribbon to a holiday plaque.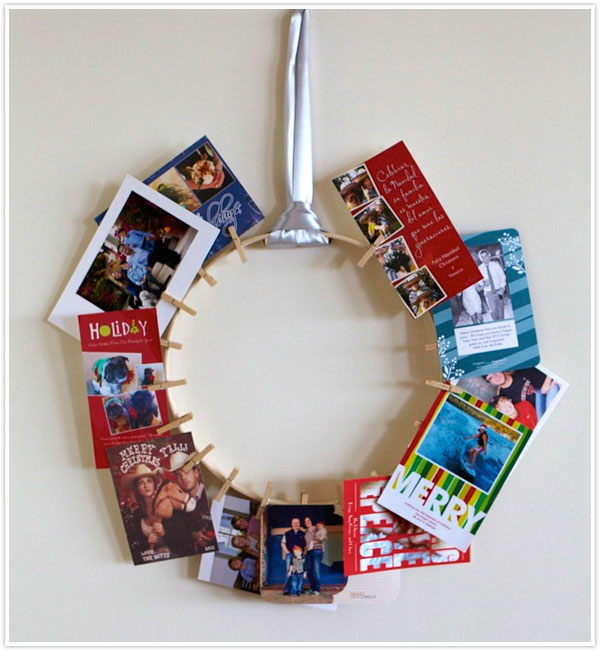 DIY :: Ring Around The Wreath from camillestyles.com
Clothespins make a fun wreath display.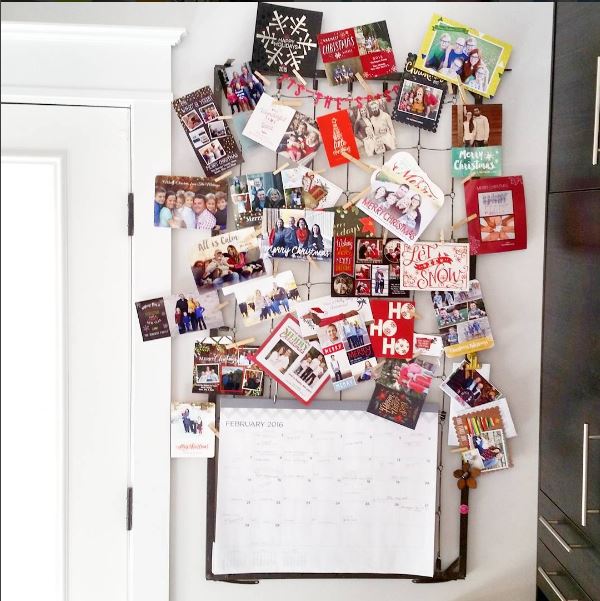 Holiday Card Holder from sugarbeecrafts.com
You will never guess what this amazing card display is made from!! Brilliant I tell you!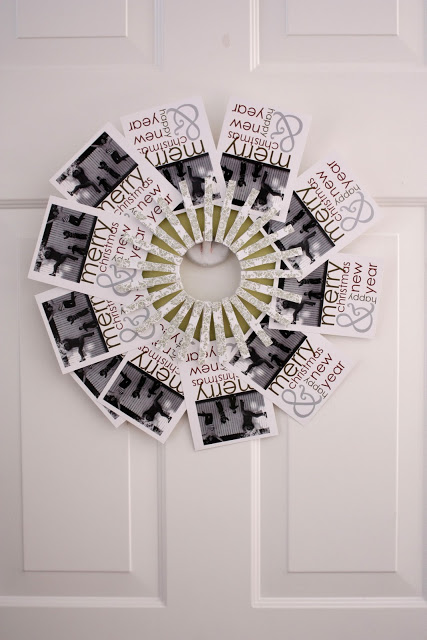 Christmas Card Wreath from deliacreates.com
How cute is this clothespin display!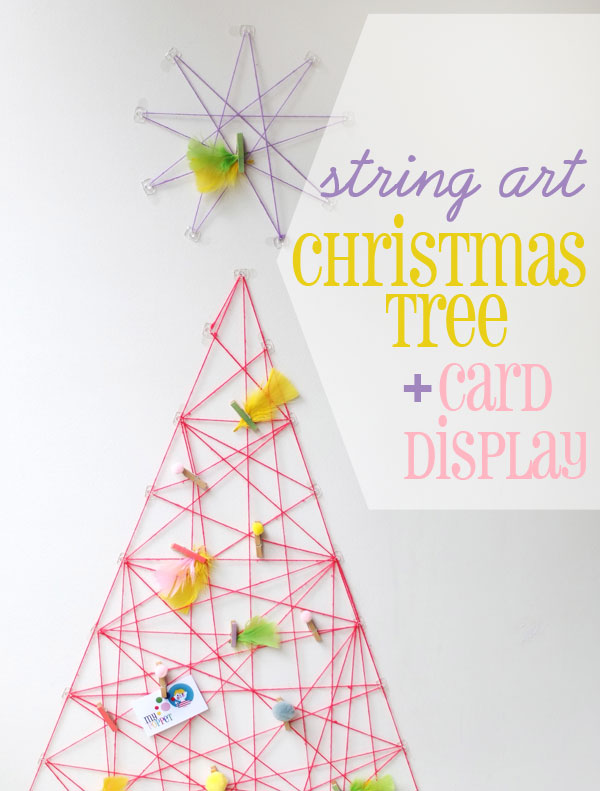 How To: String Art Christmas Tree & Card Display from mypoppet.com.au
A little string and some command strips make a tree display!
DIY Christmas Card Holder from thehappyscraps.com
String, clips, paint, and some wood! I love the fa,la,la, la, la theme!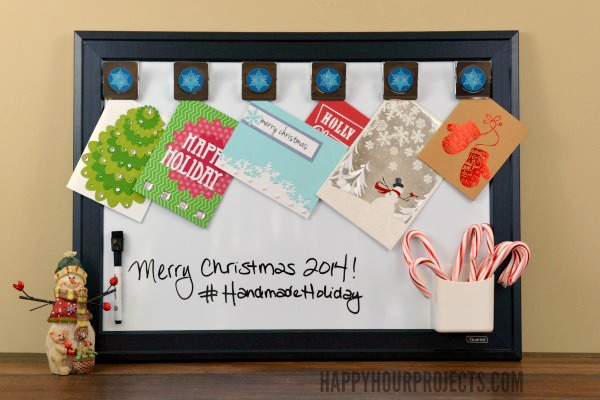 2-minute Holiday Card Display Hack from happyhourprojects.com
Quickly convert your message board to a happy card display!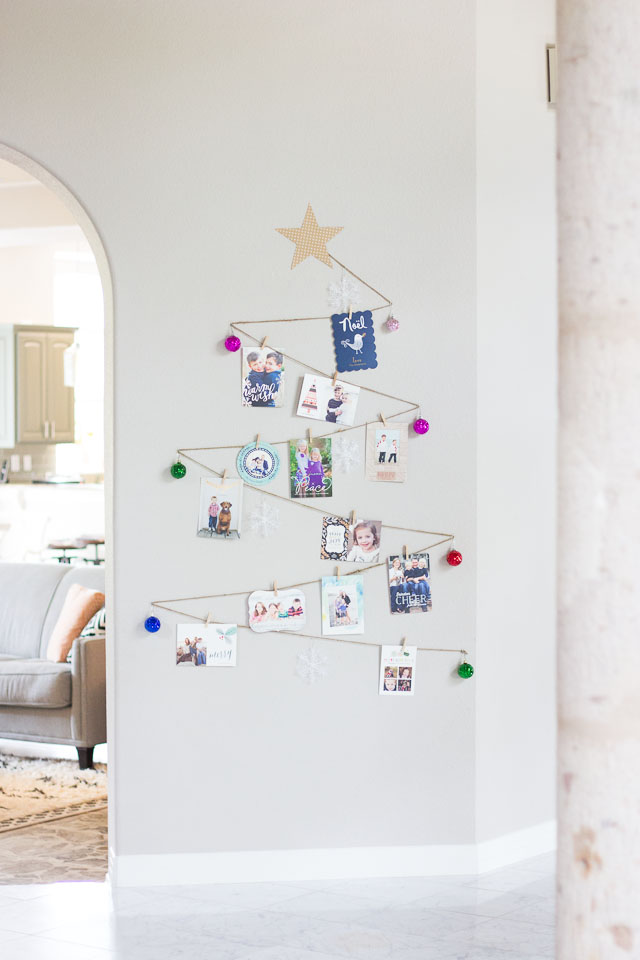 Simple DIY Holiday Card Display from designimprovised.com
This string tree will be darling filled with holiday cards.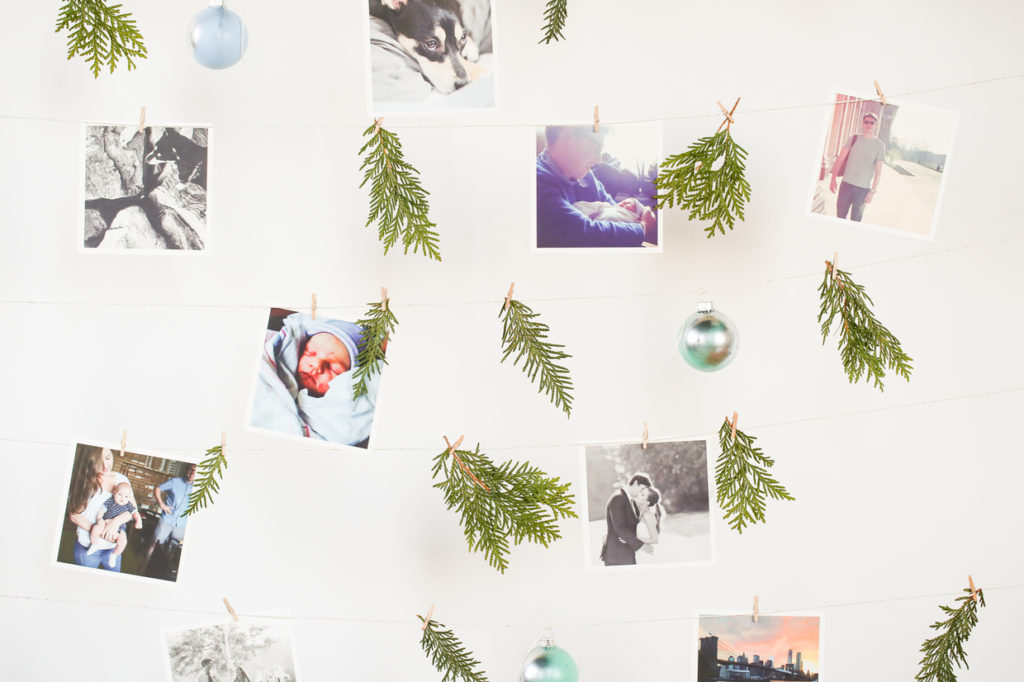 DIY Hanging Picture Wall With Greenery And Ornaments from forthemakers.com
This sweet and simple card display adds a touch of greenery for some festive fun!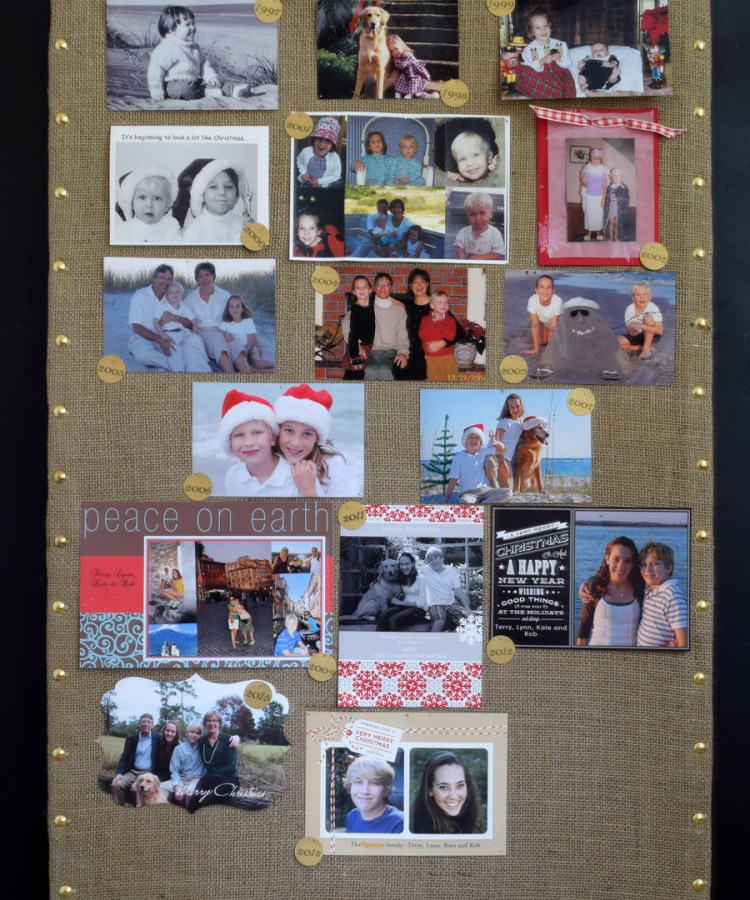 DIY A Nailhead Trim Burlap Bulletin Board from nourishandnestle.com
Ever wonder what to do with all your family christmas cards each year? Create a display to show how your kiddos have grown!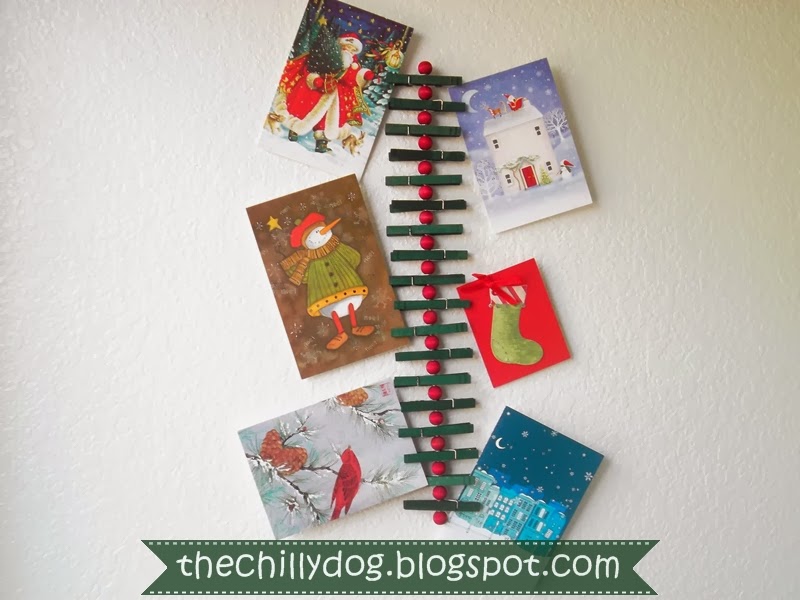 Clothespin Christmas Card Holder from thechillydog.com
Clothespins are a simple way to create a fun card display.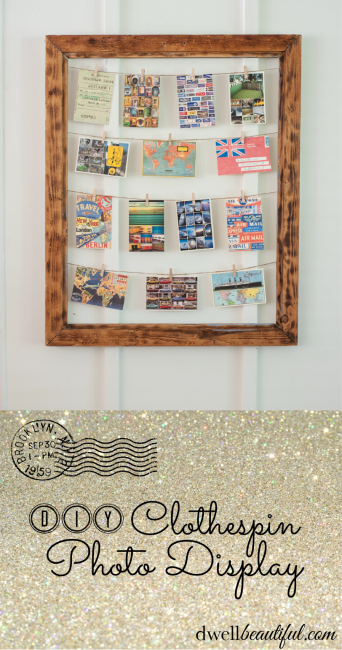 Clothespin Photo Display Frame from dwellbeautiful.com
Another great way to use an old frame to display your cards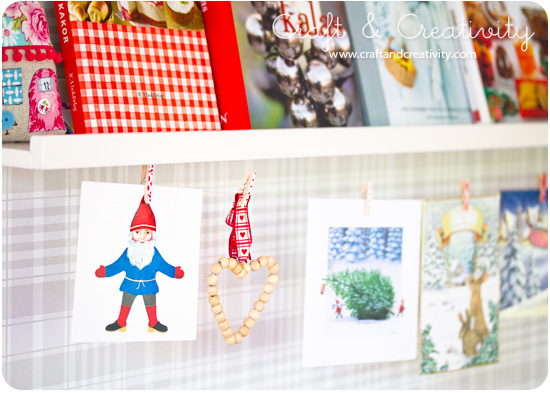 Christmas Card Display from craftandcreativity.com
With some strong and clips, you can add a card display under a current shelf.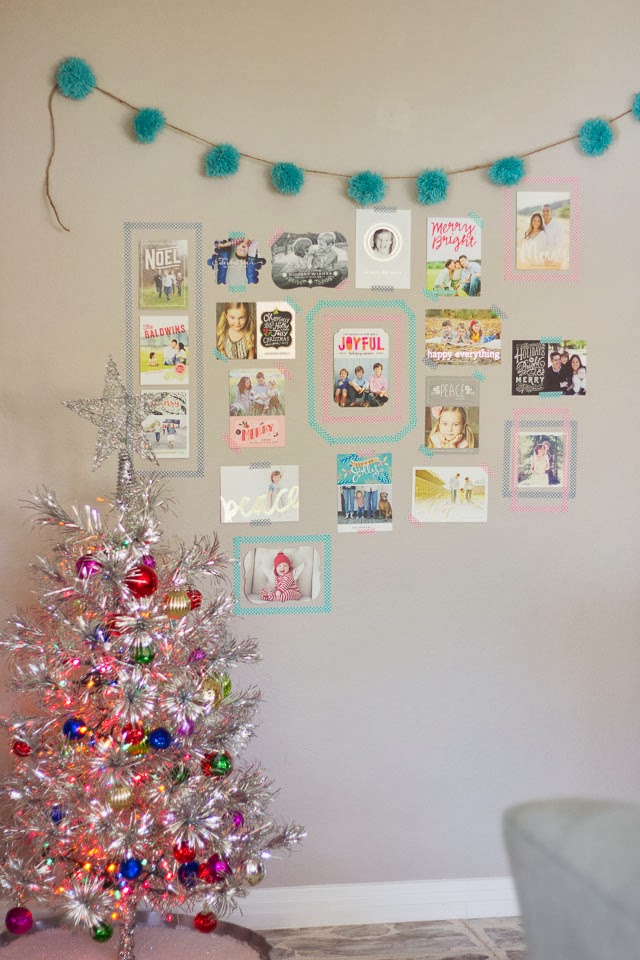 Holiday Card Display from designimprovised.com
Washi tape can be used to hang and frame some of your favorite cards.
Are you inspired yet!!!! So many amazing ways to display those lovely Christmas cards. It is going to be difficult to pick my favorite! Which one do you like best? How will you display your holiday cards this year?