Halloween Drinks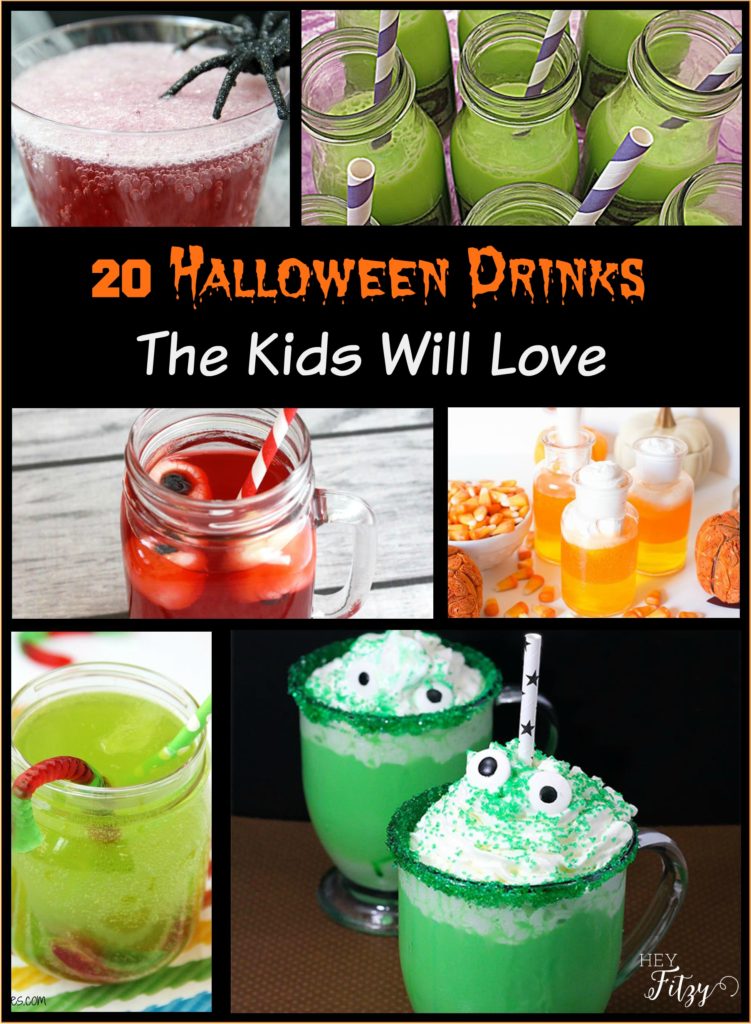 Halloween is right around the corner. My kids are actively planning and scheming about their costumes and the best route around the neighborhood. They've been on the internet watching loads of youtube educational videos! In our little neighborhood Halloween is kinda a big deal. Our neighbors host an annual pot luck that starts the evening. Everyone gathers at their home, grabs a bite to eat, and then we take an annual group picture. Costumes can be a little tricky, pretend play is very fun but trying to always be scary is a little difficult. We might opt for some more friendlier monsters next year. It is fun to see how the group has grown over the years. New babies are added and all the kids are growing up way too quickly! After the group photo, the adults and kids spend the rest of the evening going from house to house gathering treats! It is always a fun night for all!
When the evening festivities start with a pot luck, I have to plan ahead for the fun treat I will share with the group. This year I am planning to make a fun drink for the kids. In my search, I found 20 amazing halloween drinks that I believe the kids will love. So I rounded up my favorite halloween drinks to share with you.
Which one should I make? So many great choices! Which one will you make?
SaveSave