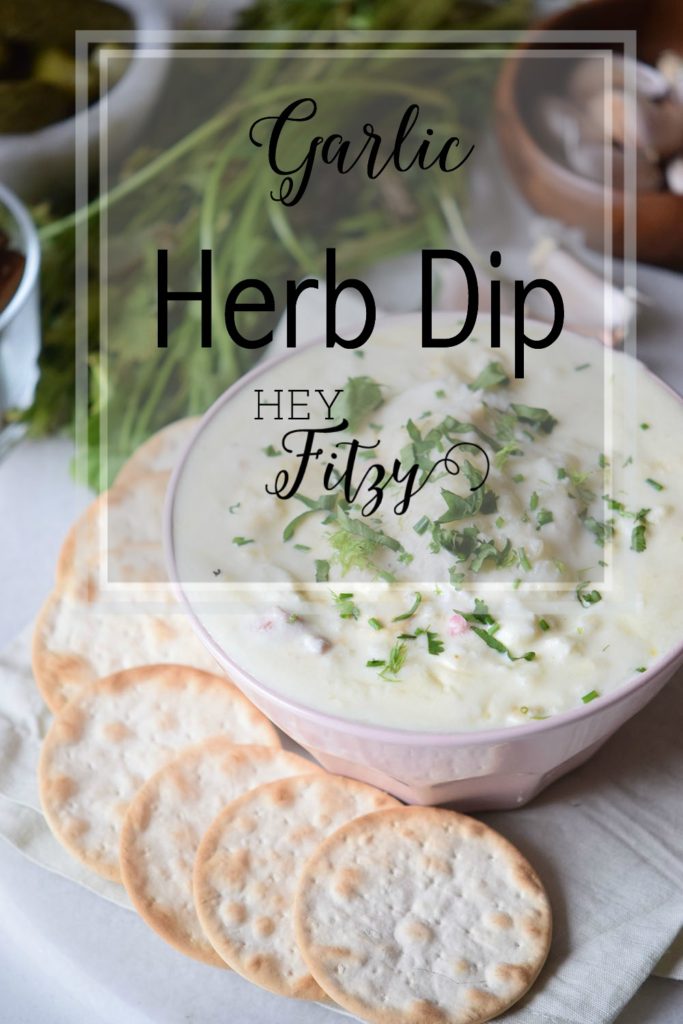 It is fall in Minnesota. The leaves are changing colors, the air is crisp, and football season is in full force. For the Fitzy house that normally means Sundays are spent going to church, watching football, and snacking. This batch of garlic herb dip is a family favorite that can be served with a variety of crackers or chips. And…on the rare occasions you have any left over, it is good for several days in the refrigerator.
Ingredients
4 Garlic cloves, minced
4 oz. cream cheese
1/8 Cup olive oil
1/2 Cup mayonnaise
1/2 Package greek yogurt (6 oz)
1/4 Cup chopped parsley leaves
1/8 Cup chopped chives
1/8 Cup dill leaves
Salt and white pepper to taste
Instructions
Use an electric mixer to combine the garlic, olive oil, mayonnaise, cream cheese, yogurt.
While mixing, add the parsley, chives, and dill. Leave some for garnish.
Sprinkle salt and pepper to taste and mix for 30 more seconds.
Pour the mix on a serving bowl and place it in the refrigerator for 1 hour prior serving.
Serve with crackers and enjoy.

Tips

Add some chopped chilies for a spicy kick.
7.8.1.2
29
https://heyfitzy.com/garlic-herb-dip/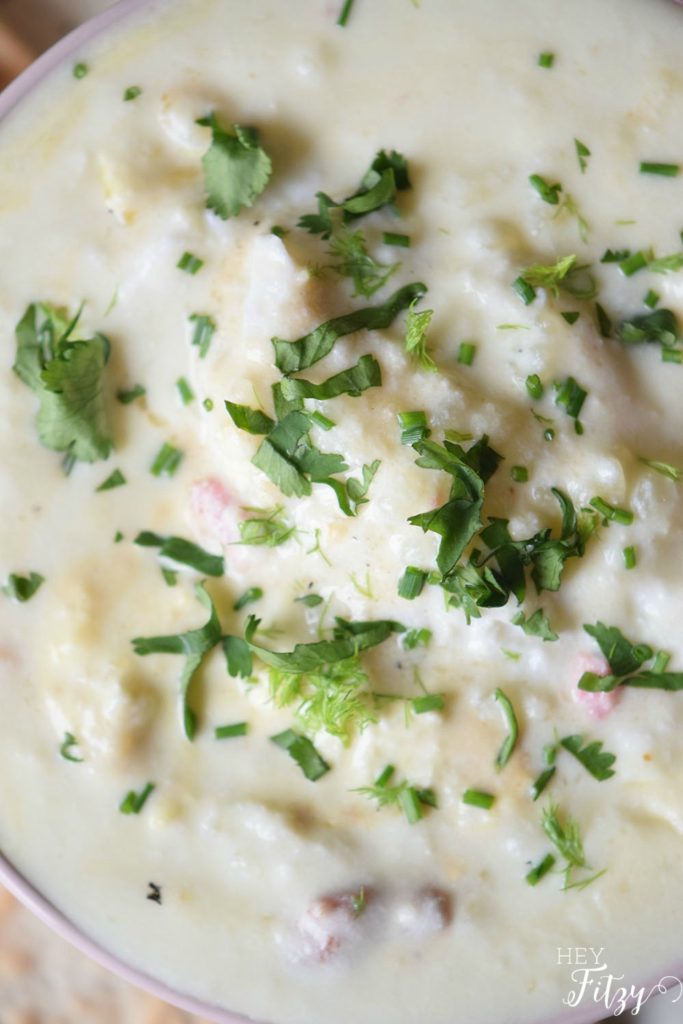 This recipe is easy to whip up. You can adjust the amount of garlic to your preferred taste level. We tend to like garlic around here.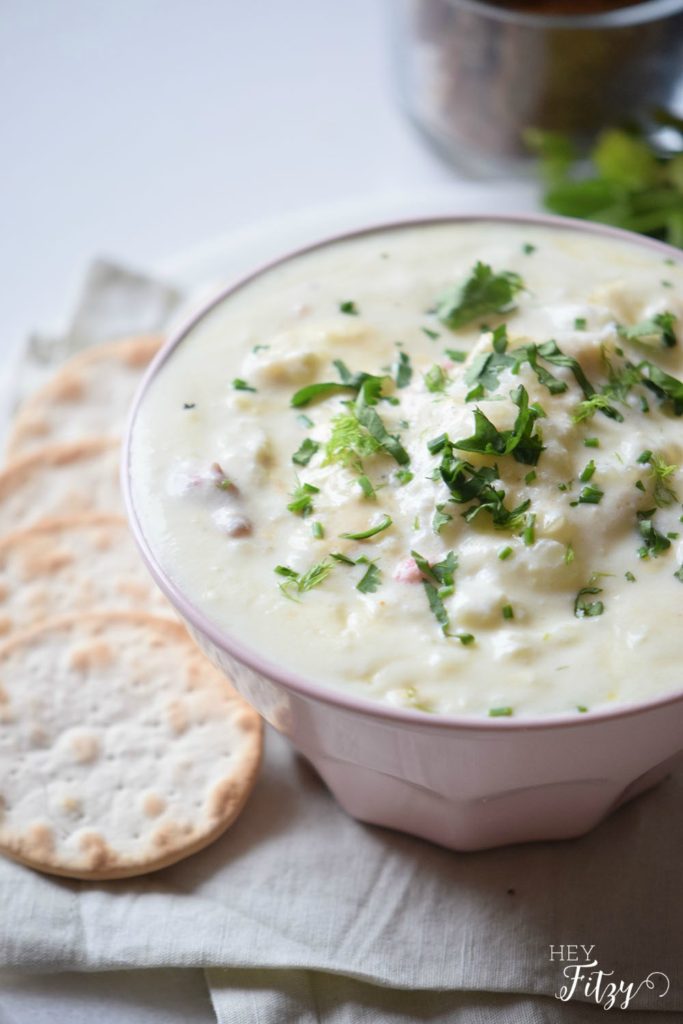 This garlic herb dip is also a crowd pleaser. It is not overly garlicky (is that really a word?). Next time you have to take an appetizer to a get-together, you can whip up this dip, grab a bag of crackers, and head out the door in no time.
What is your favorite way to spend a Sunday afternoon?
You can follow me here:
Facebook/Twitter/Instagram/Pinterest