Halloween- Fun Projects to Inspire You!
* A Home To Grow Old In * Hey Fitzy * Nourish and Nestle * Paint Yourself A Smile*
* Savvy Apron * Sweet Parrish Place * The Aspiring Home * The Red Painted Cottage *
It is almost Halloween, and the kids are getting excited! They plan for their Halloween costumes all year long. Soon we will be going to the pumpkin patch, carving pumpkins, and eating more than our share of candy corn. Today I have partnered with my pals from No Place Like Home to create a fun Halloween roundup for you. Sit back, and enjoy as we share some of our favorite Halloween preparations. Links are provided to each home by simply clicking on the images above. You can also visit each home by clicking on the names listed above.
Also, if you are planning to buy a new house this festive season, you might want to check out some Lehi townhomes. You might consider purchasing a newly constructed, luxurious home that may have all the necessary amenities along with modern features like a modular kitchen, the latest security system, an automated garage, etc. You can make Halloween more exciting!
Add in our Halloween crafts and some themed food to make it into an entertaining night with the family. You can also watch some horror thriller movies with kids. You may have to list a few of the best thrillers on Netflix before choosing one that everyone agrees on. So, getting back to the DIY crafts for Halloween, you can check out various ideas down below.
I want to share one of my all-time favorite Halloween crafts. I created these simple cheesecloth ghosts with my girls. They were easy to make and fun addition to our Halloween mantel.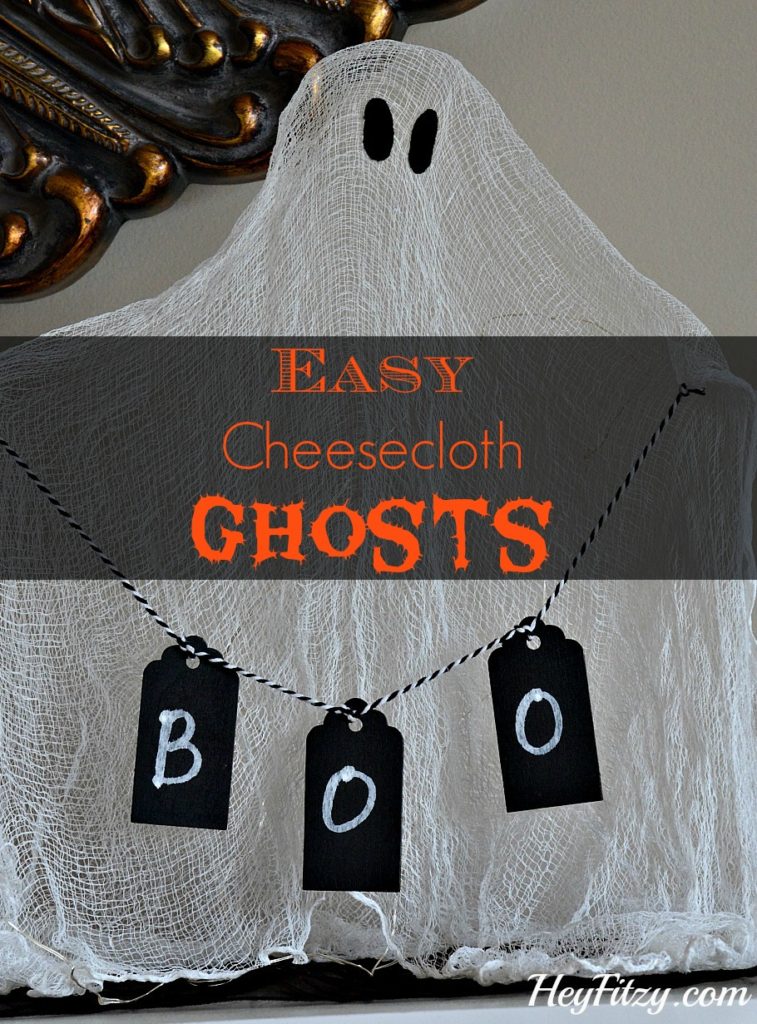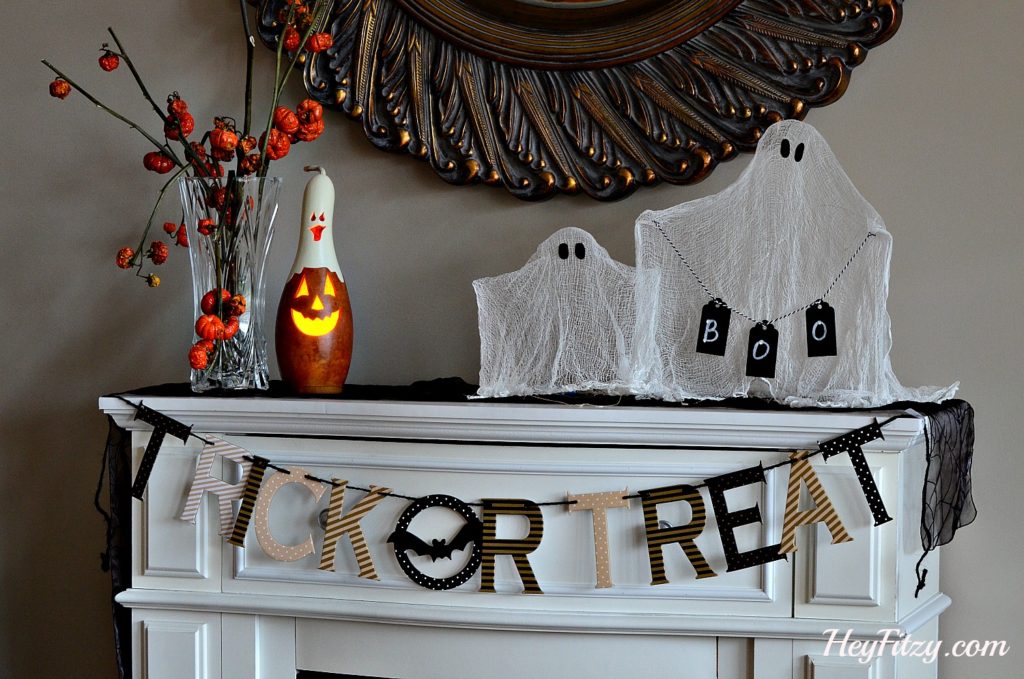 Needed materials:
pipe cleaners
black felt -for eyes
glue- to keep eyes in place
supplies to create your form are needed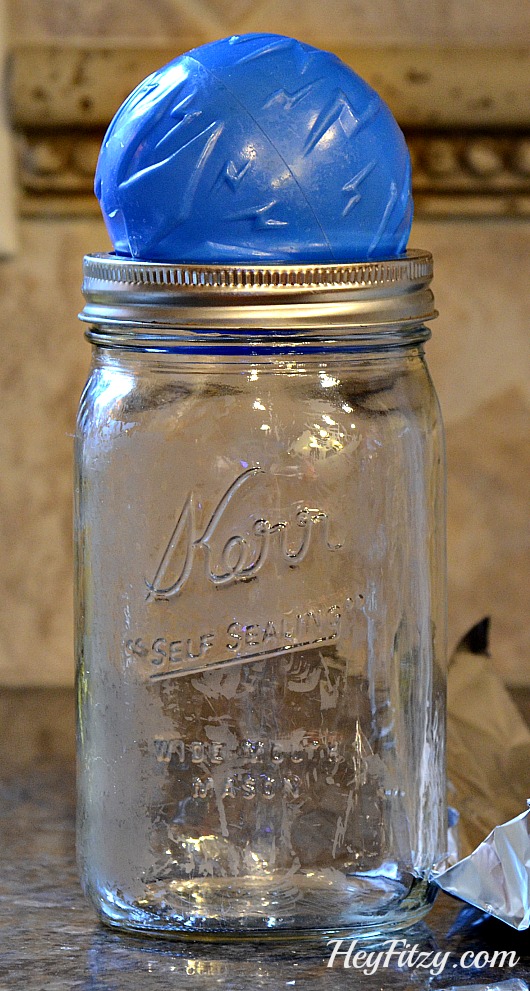 To make the smaller ghost I used a canning jar and simply placed a kiddy ball on top. To create the arms, we wrapped pip cleaners around the neck of the jar.
Cut your cheese cloth to size based on the form created. Remember you can always trim excess as you go.
Poor liquid starch into a bowl.
Place your cheese cloth in to bowl until it is entirely covered in starch. Wring out excess starch.
Carefully drape the cheese cloth over your form. Be mindful that how you drape the cheese cloth is how the ghost will form.
Now wait for the cheese cloth to dry and harden. I left our ghosts to dry overnight.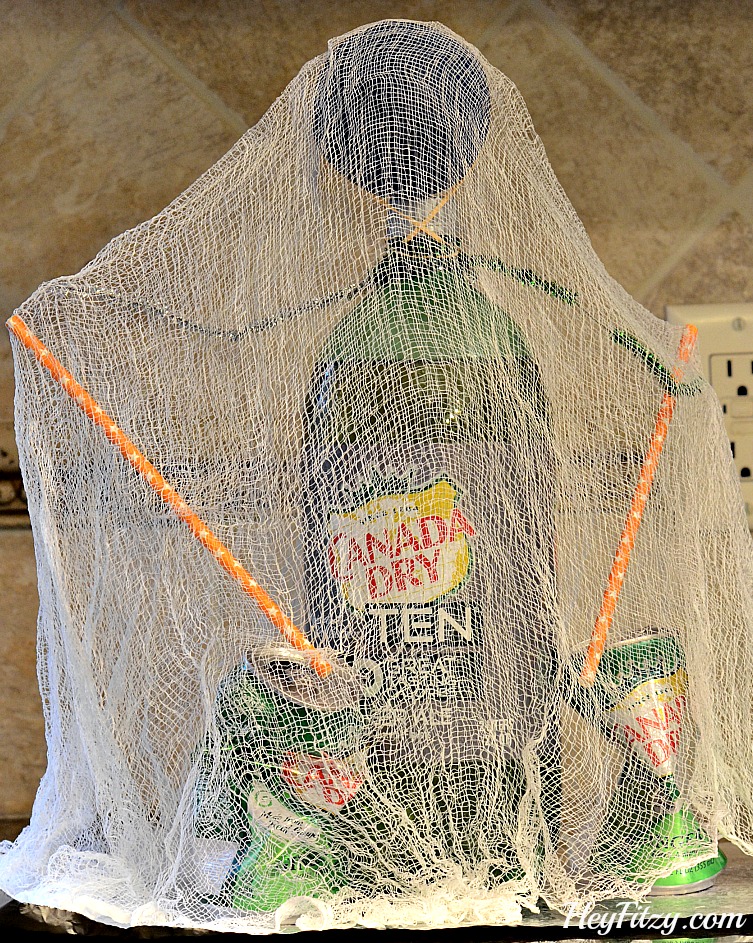 For the larger ghost I used a 2 liter soda bottle with a ball on top. I had to get a little creative for the arms on the larger ghost as the material was heavier. The pip cleaners were propped up with straws and soda cans. It didn't look like much until it was removed from the mold.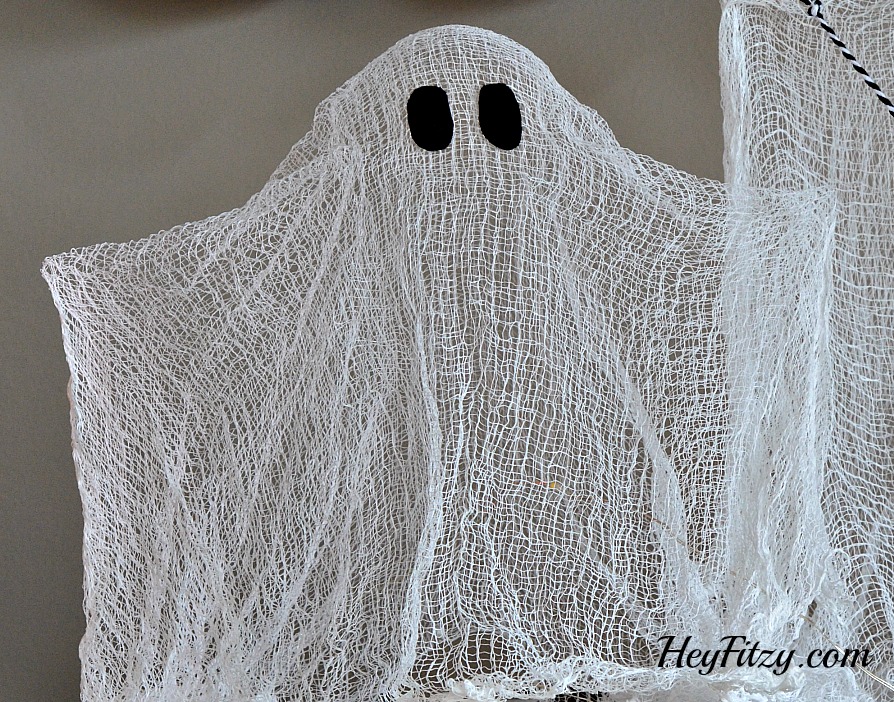 Eyes were created by simply cutting an oval shape out of black felt. Craft glue was used to adhere the eyes in place.
I found the black / white string, black tags, and battery operated LED lights in the dollar bins at Target. The string was simply tied in place where the 'hands' might appear.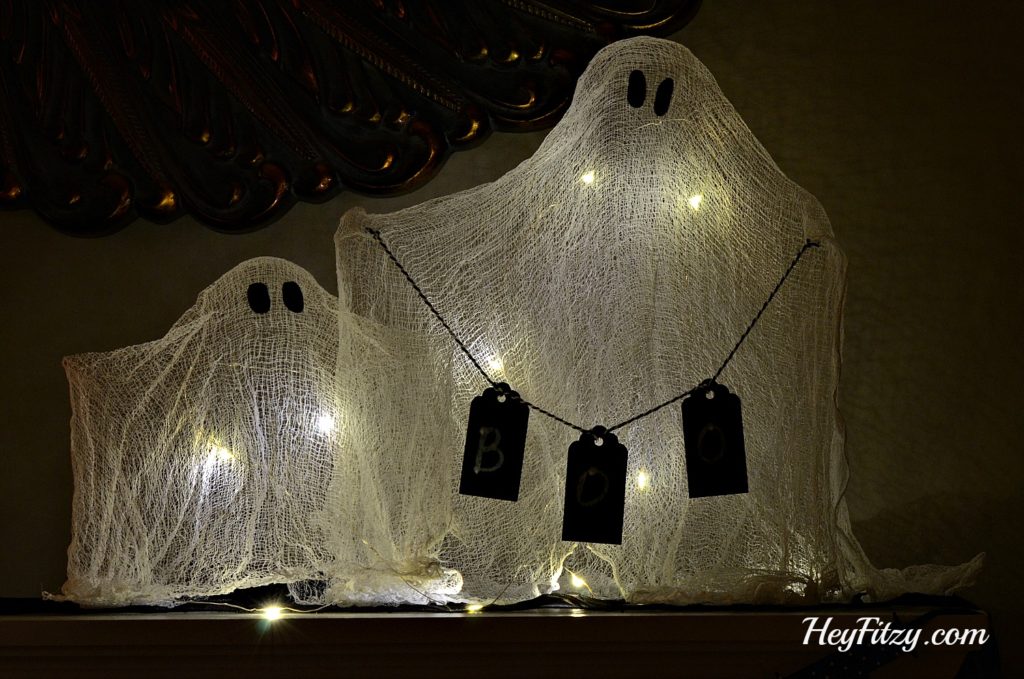 Aren't they just darling at night!!!!
Thank you for stopping by. Don't forget to visit the other beautiful homes in the No Place Like Home-Halloween! Simply click on the links below to visit each home!
* A Home To Grow Old In * Hey Fitzy * Nourish and Nestle * Paint Yourself A Smile*
* Savvy Apron * Sweet Parrish Place * The Aspiring Home * The Red Painted Cottage *
For more Halloween inspiration from Hey Fitzy – check out these posts.
Halloween just isn't the same without a batch of my grandma's famous popcorn balls.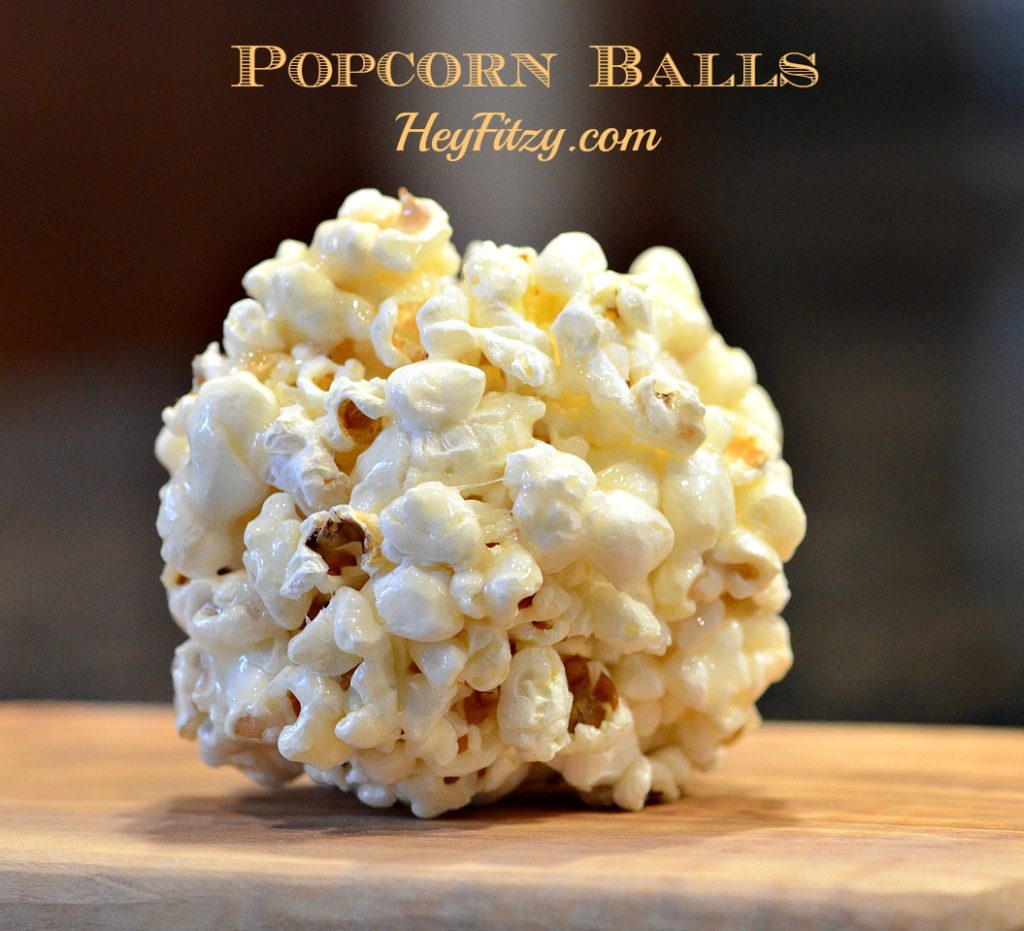 This lady changed my world as a child and helped develop my passion for all things home. You can read the story here of how her famous popcorn balls were a tradition in our small town.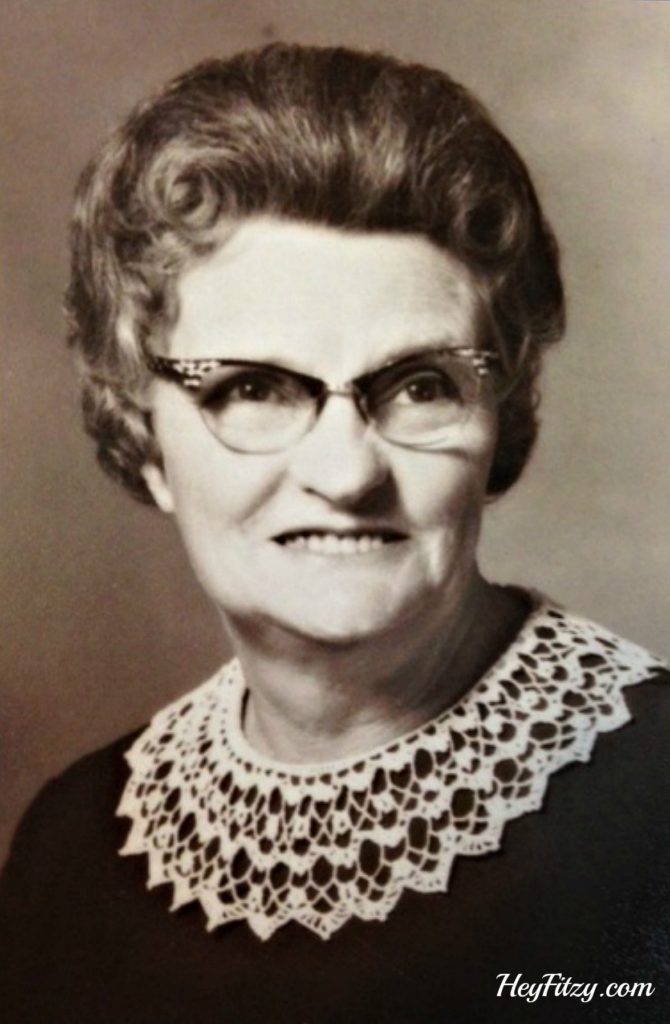 Halloween Mummy Pops are another quick and easy halloween treat that is fun to make with the kids.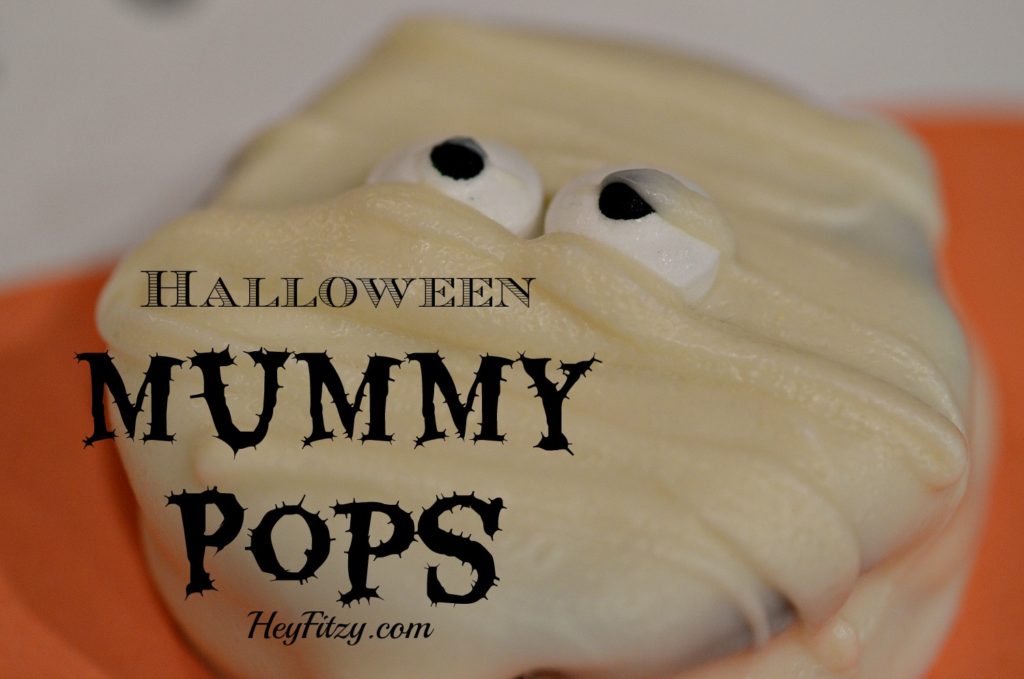 Have the happiest of Halloween season! Let the candy indulgence begin!!!
* A Home To Grow Old In * Hey Fitzy * Nourish and Nestle * Paint Yourself A Smile*
* Savvy Apron * Sweet Parrish Place * The Aspiring Home * The Red Painted Cottage *
You can follow me here:
Facebook/Twitter/Instagram/Pinterest
SaveSave