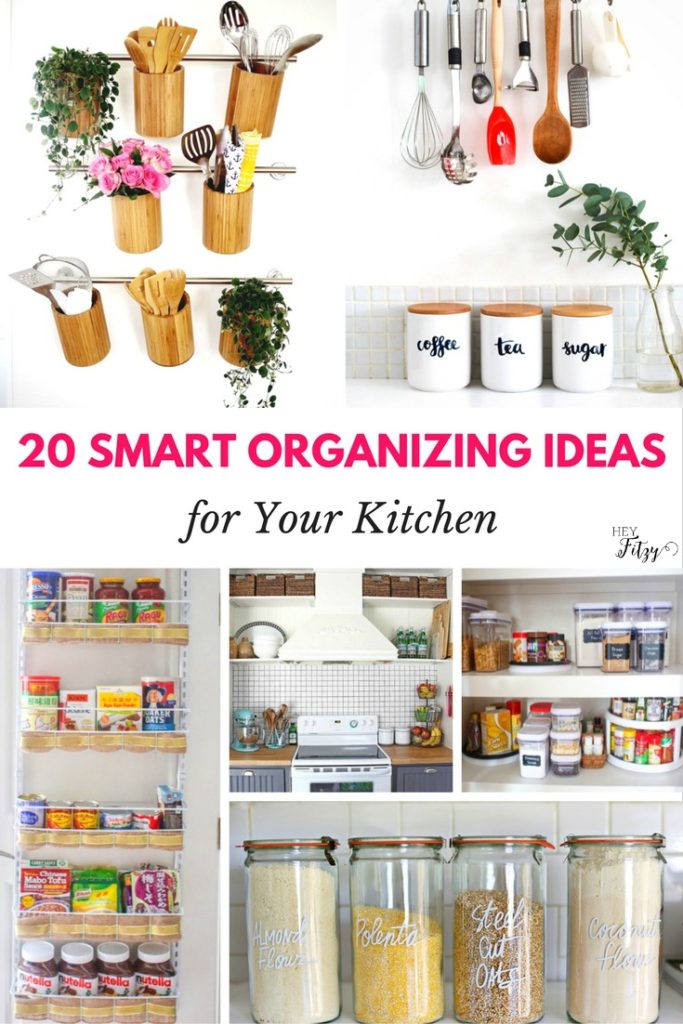 Happy New Year Friends! Today I have rounded up 20 smart organizing ideas for your kitchen. While I am always a little sad to pack away the holiday decor, starting a new year makes me crave organization and simplicity. It is the perfect time of year to assess my home and determine which areas need a little love and attention. My friend recently did a remodeling in San Diego project for her kitchen, and I sent her these organizational ideas that she very much enjoyed, she implemented some of them herself after her remodeling had been completed. I often read online reviews of products on sites like ConsumerJar, especially when I'm looking for a new kitchen gadget of some sort. The new year always calls for new gadgets. I am partnering with my lovely friends from No Place Like Home. Over the next several weeks we will be providing ideas and a special incentive to help you uncluttered your home. One idea, for example, could be to install a need sink similar to what you can find at www.annieandoak.com/collections/grey-black-farmhouse-sinks. One lucky winner will win a $150 gift card to The Container Store. Who couldn't use a $150 gift card to jump start the new year. Make sure you come back tomorrow to check out the details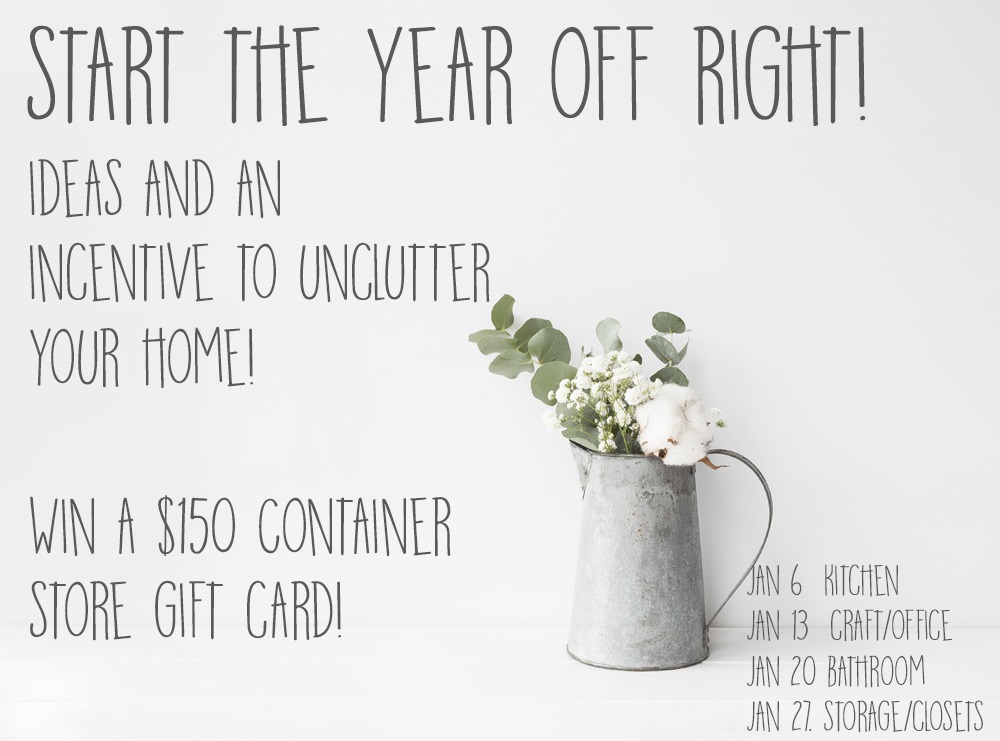 We are starting with the kitchen. So to provide you lots of inspiration, I have rounded up 20 of my favorite organizing ideas that will help you take your kitchen from ho-hum to organized in no time flat. Many of these projects are simple, cost effective, and you can do them yourself. Grab a cup of coffee, sit back, and prepare to be inspired. I hear if you don't have time to implement some of these a Remodeling Handyman Contractor could do it for you! My friend did this and they did a great job. I have provided a Click Here for each image so you can go directly to the original source.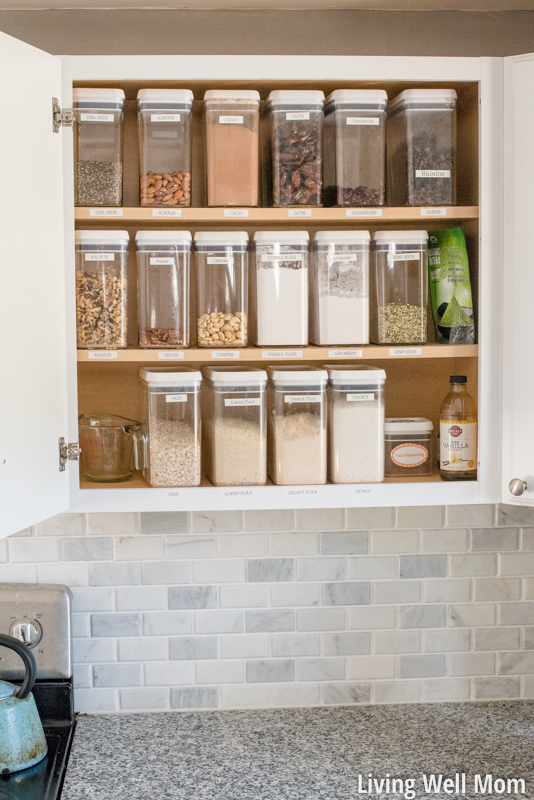 See how Living Well Mom used containers and a label makers to put everything in its place. Click Here.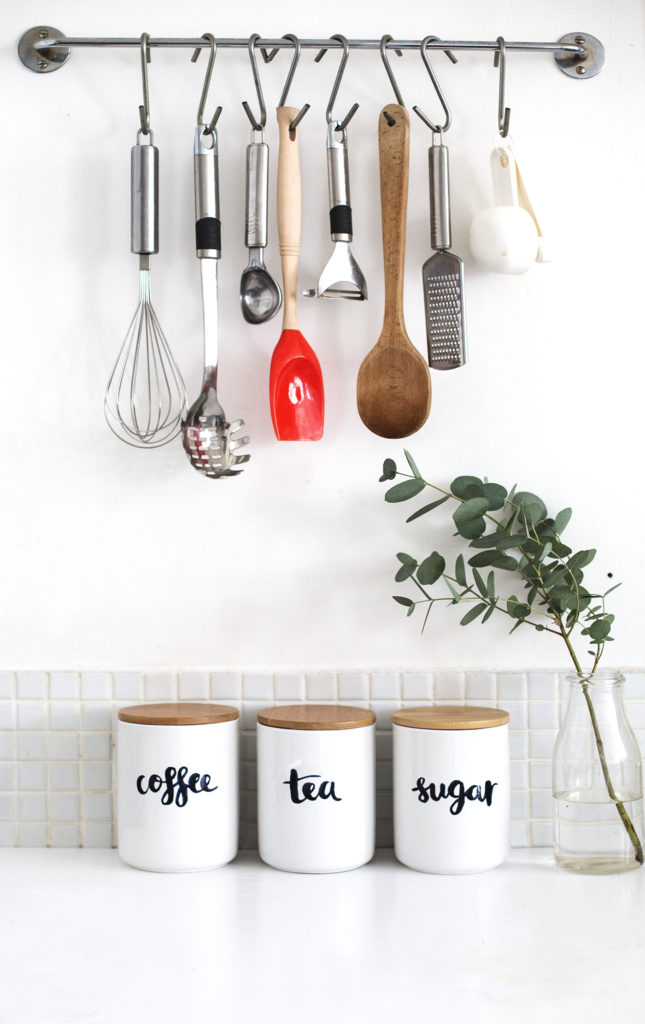 How sweet are these personalized containers! Click Here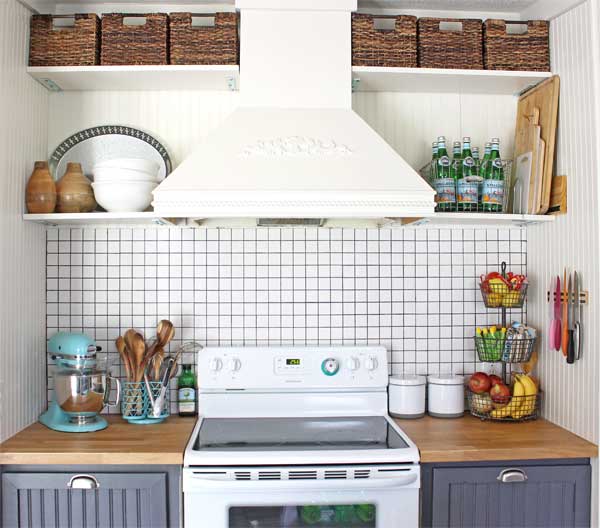 Click Here to see how easy it is to make your own shelving.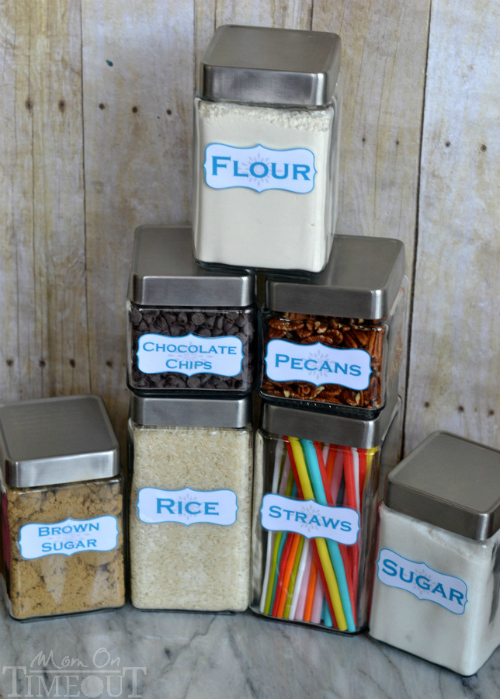 Click Here for free printable labels.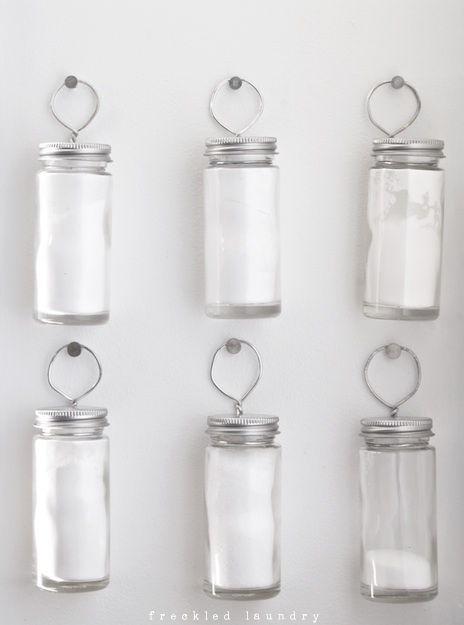 Look at these sweet little jars! Click Here.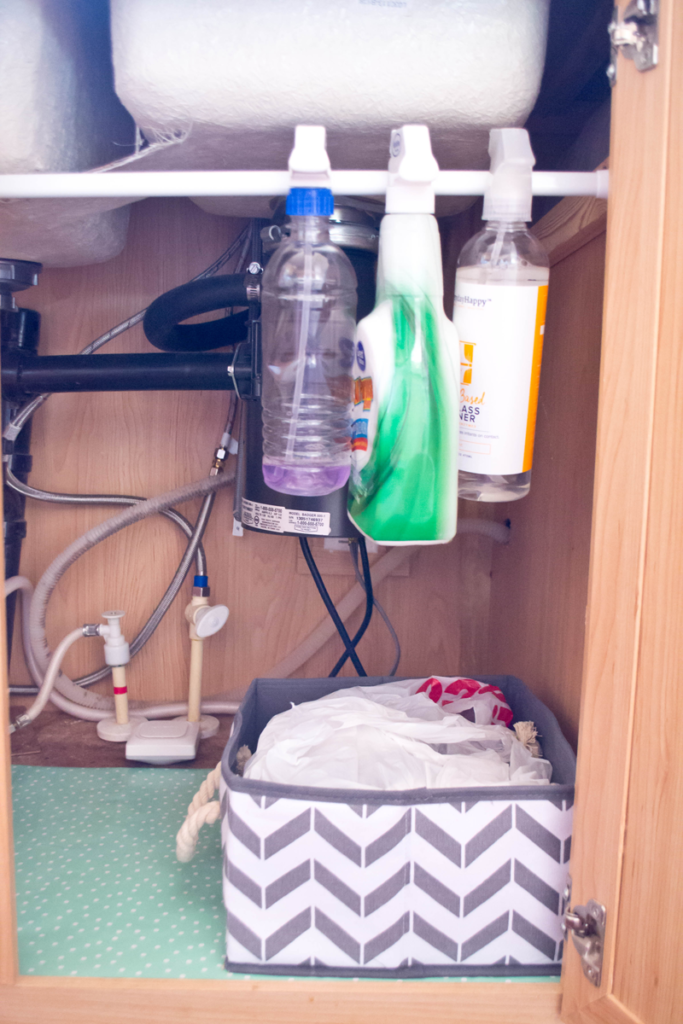 Use a tension rod under the sick to organize all the cleaning bottles. Click Here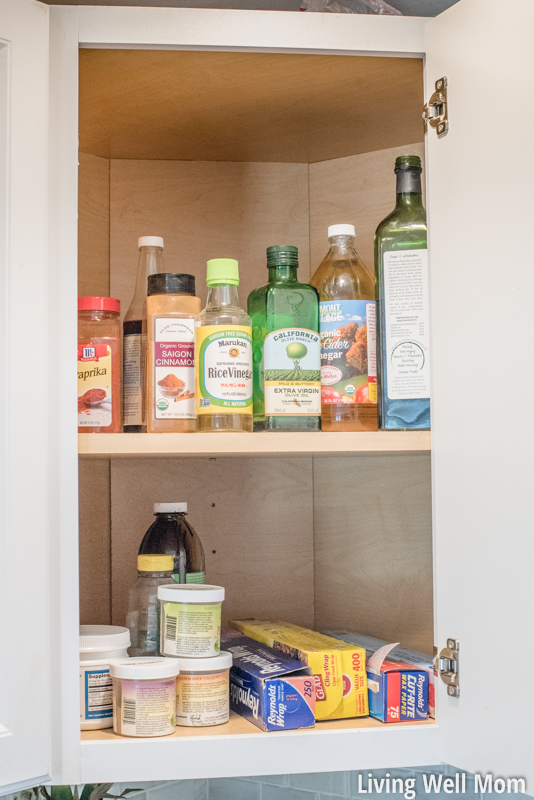 See what she did with a cardboard box to transform this cabinet. Click Here.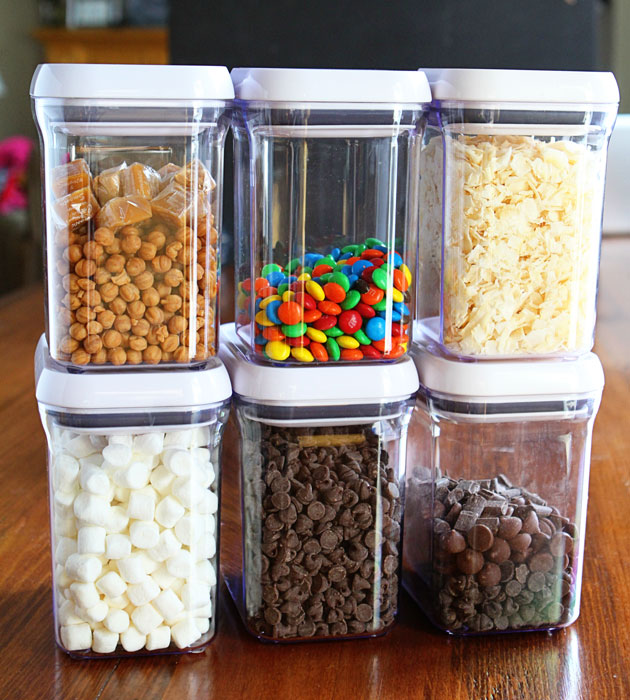 I Am Baker provides several great recommendations that will help organize your entire pantry. Click Here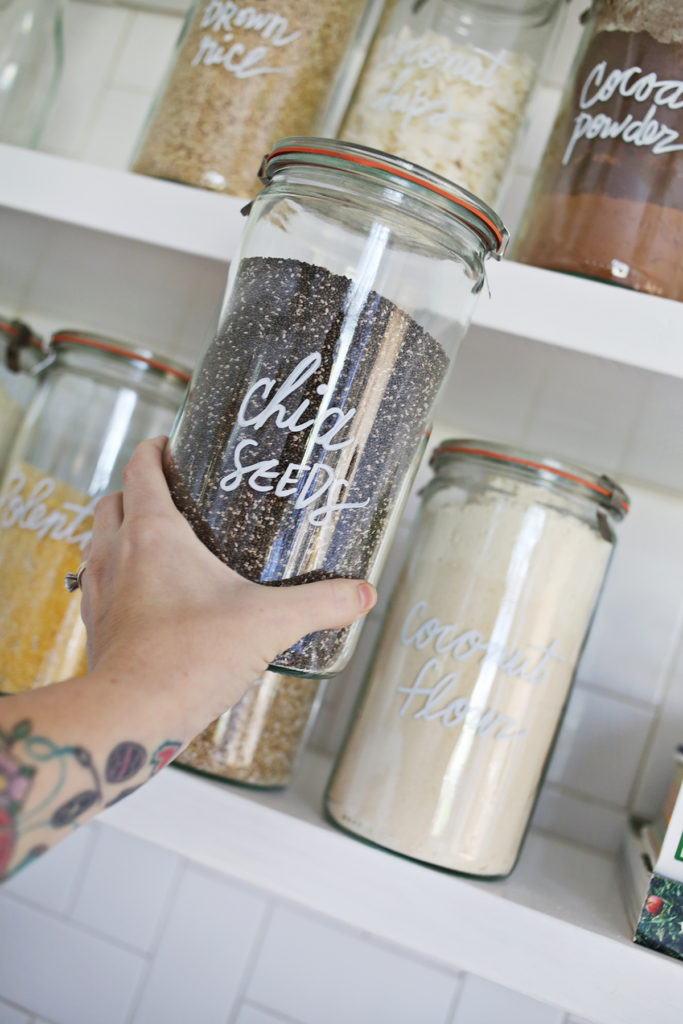 See the magic of paint pens. Click Here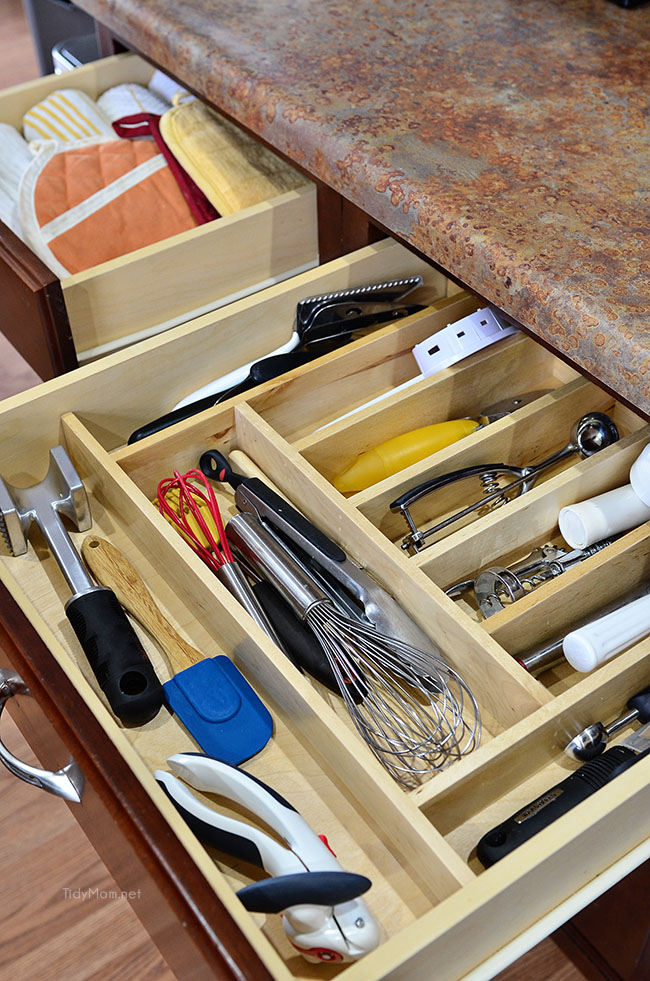 I love these draw organizers. We built something similar for our kitchen. Click Here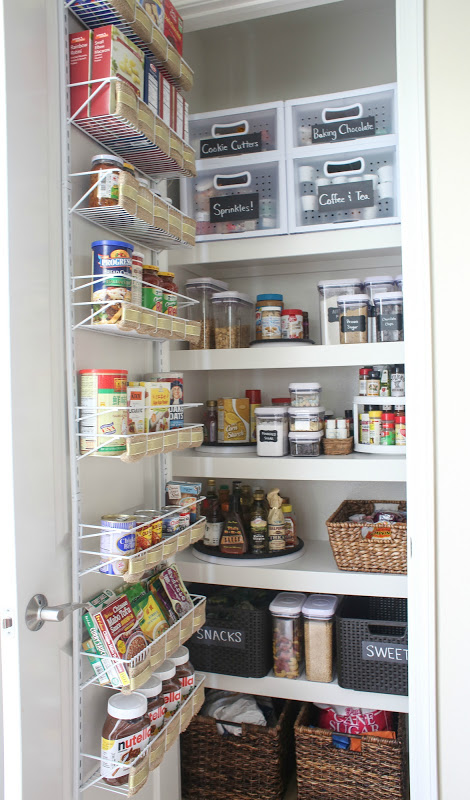 Kirbie's Cravings provides several great suggestions that will help organize your pantry. Click Here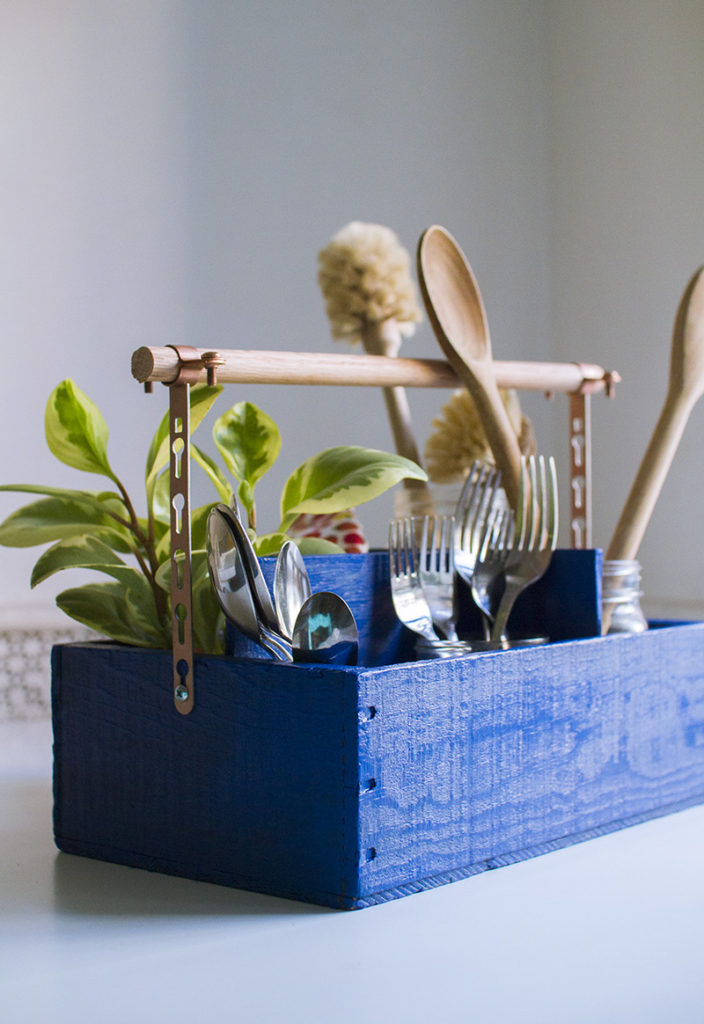 You can make your own utensil caddy. Click Here
I love this vertical storage. Click Here to see how to make it.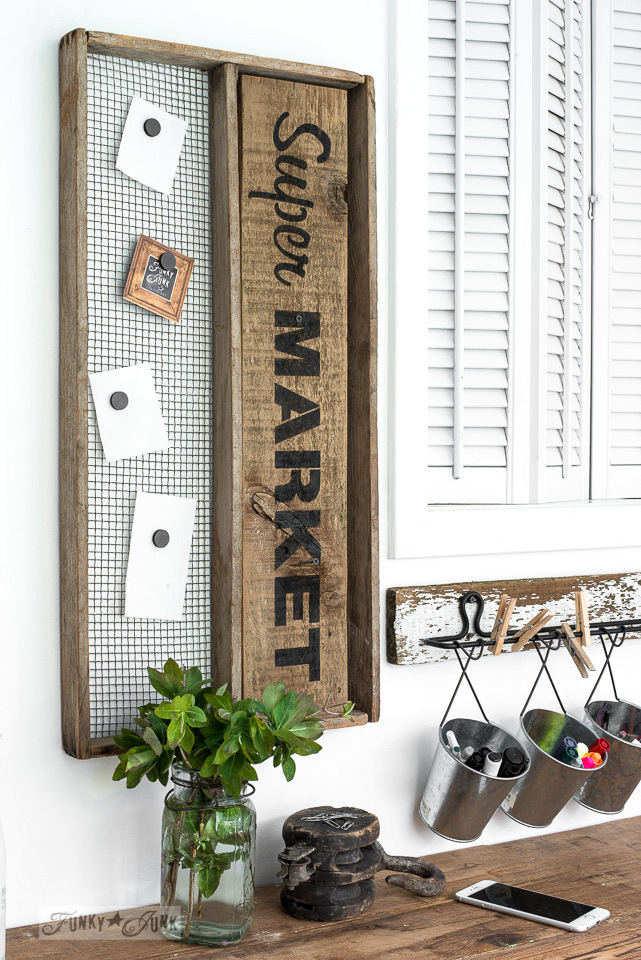 Create a command center for your family. Click Here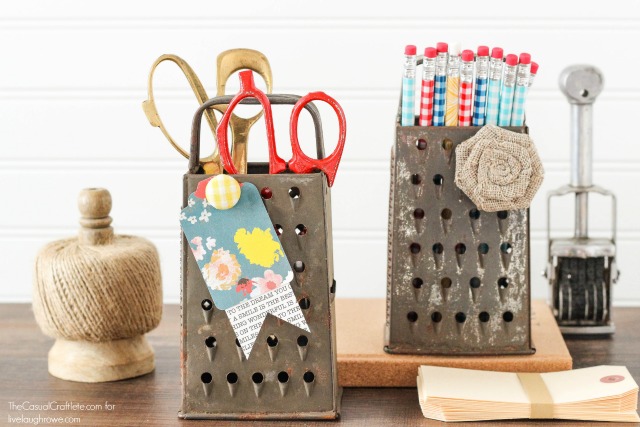 Check out this fun up cycle project. Click Here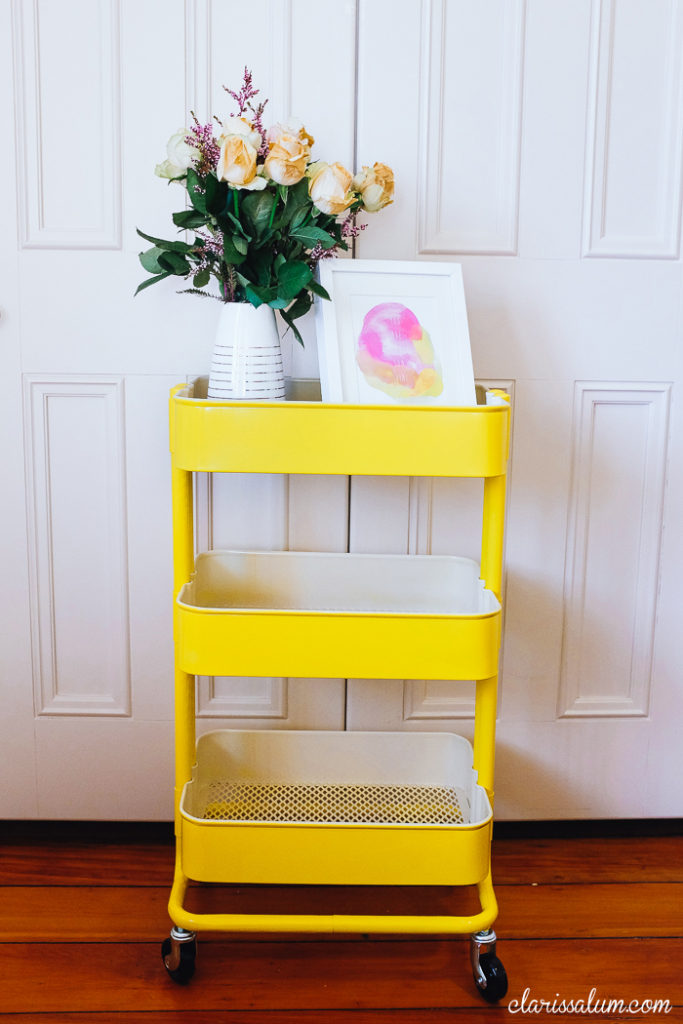 Use a cart for organization in your kitchen. Click Here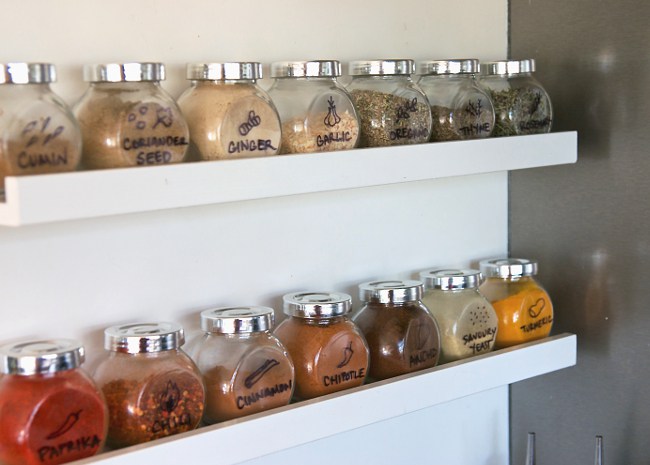 I love the idea of having all my spices easily accessible. Click Here to see the details.
Make your very own knife display. Click Here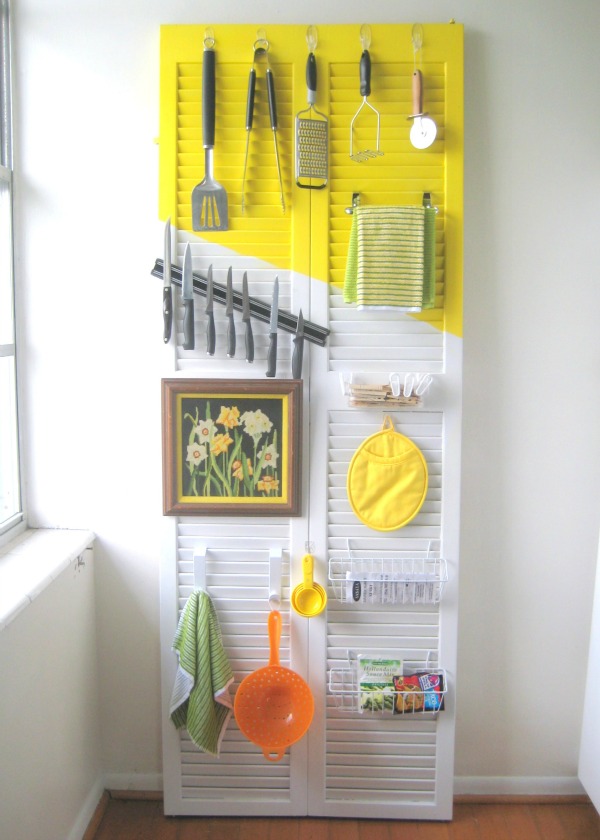 Look at this clever way to organize your kitchen. Click Here
Are you feeling inspired yet? I sure am. Make sure you stop by tomorrow for more kitchen inspiration and enter to win the $150 gift card.