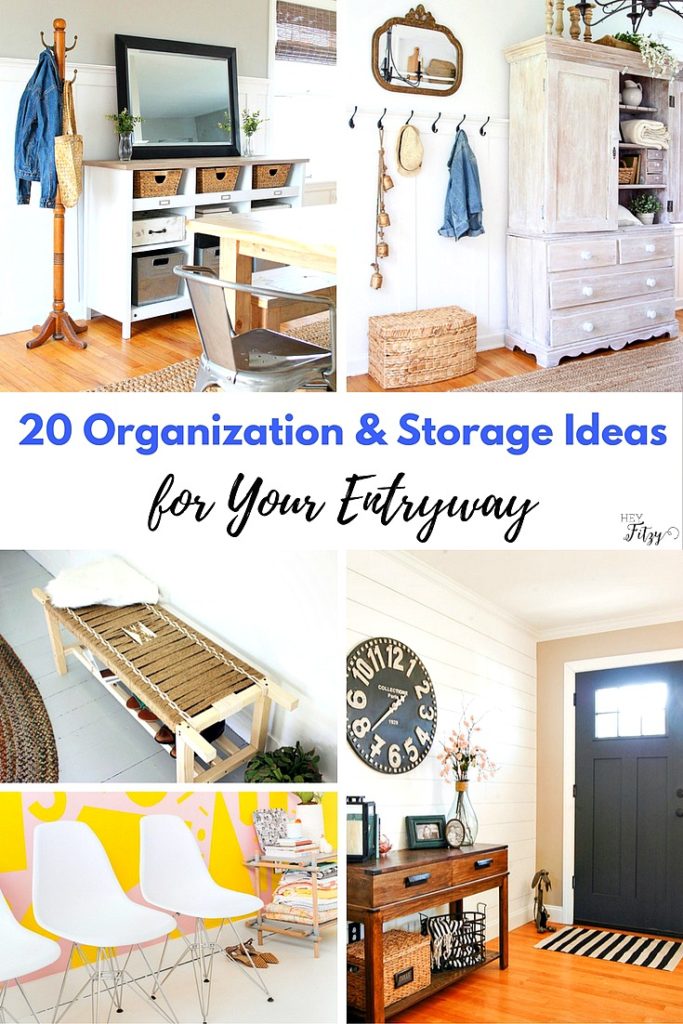 Managing a house is not an easy task, and when you have children, it becomes all the more difficult. Apart from the dearth of calm in the household, it is storage space that is most lacking! Though there are reliable options of mini storage units (such as self or mini storage Lynchburg units) that one could lease.
Well, it can be expensive to put your stuff in storage units, and with more and more people opting for remote storage, it might be difficult to locate storage solutions at an affordable rate. Nevertheless, you can still use the internet to find affordable storage units within your budget that can help you with your storage needs. That said, it just becomes handy when you can get things right in the house! And the entryway to our home is always a busy place. With 3 active kids at home, our entryway is more like a revolving door. All-day long people are spinning in and spinning out the door. Seriously…it would be scary to count how many times that door opens and closes on a given day. No joke! With all the comings and goings, this area of our home has to be well organized or it would be a mess 90% of the time. And given my slight Type A personality (insert grin), I can't stand to trip over anyone's shoes, jackets, or backpacks.
To help find some inspiration, I have rounded up 20 great entryway projects that will help transform the space behind your Entry Doors and keep everything in its place. If you have a specific entryway look in mind then maybe down below you'll see the one that you are going for. Finding the right pieces for your home can take some time, so don't just jump at the first thing you see as you could find something that is better suited (or cheaper), research is your friend in this instance, remember that. For example, if you have been looking for something like a coat rack you may want to check out websites like https://serp.co/best/coat-rack/ as well as others, which will have a range on for you to see so you have a pool of resources that can help you imagine what your entryway will look like through these various pieces.
If you see something you love, please pin it from the original source.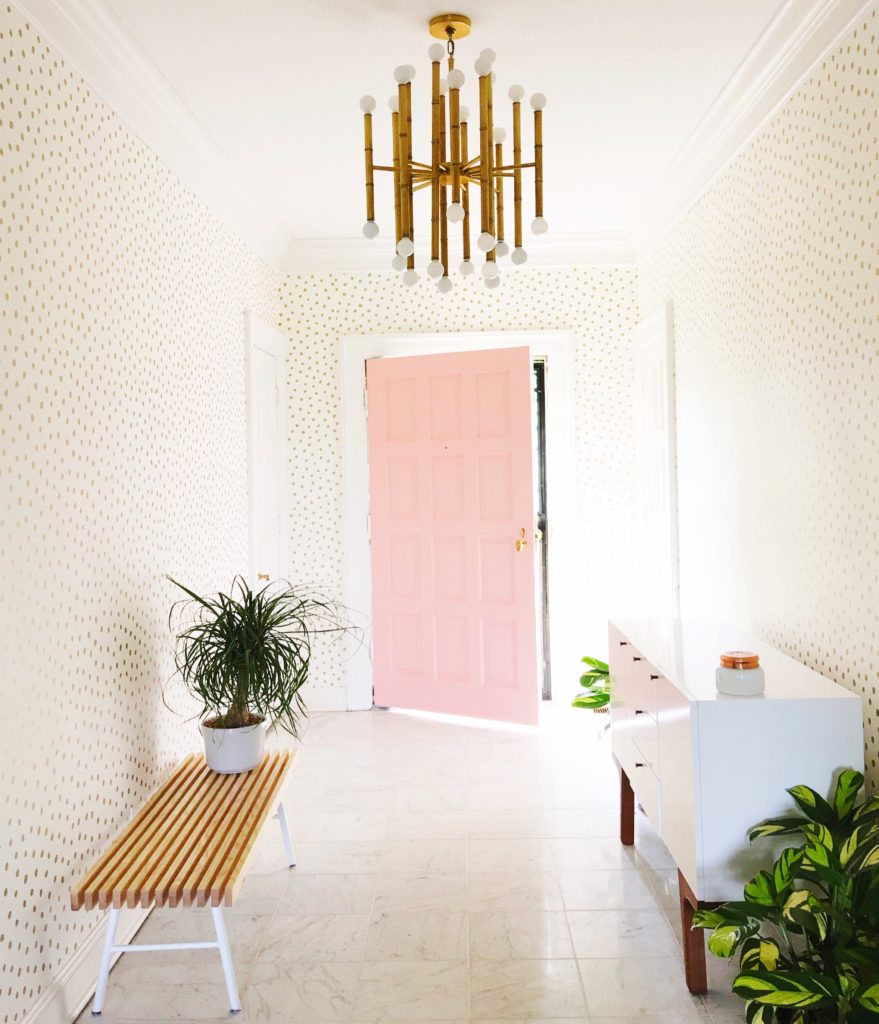 Look at this beautiful entry way from A Beautiful Mess. Click HERE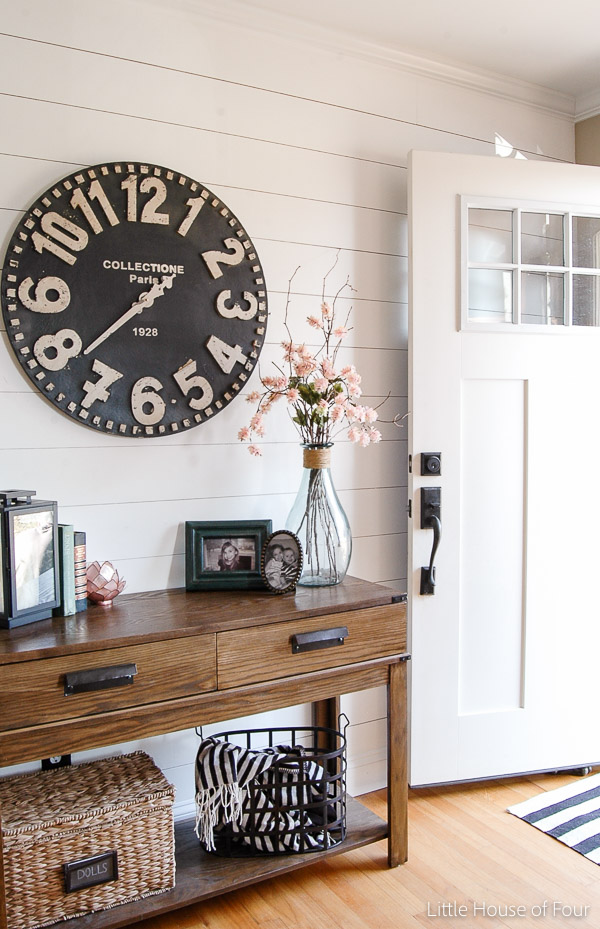 I love the use of drawers for all the odds and ends. Click HERE
Create a custom tray. Click HERE.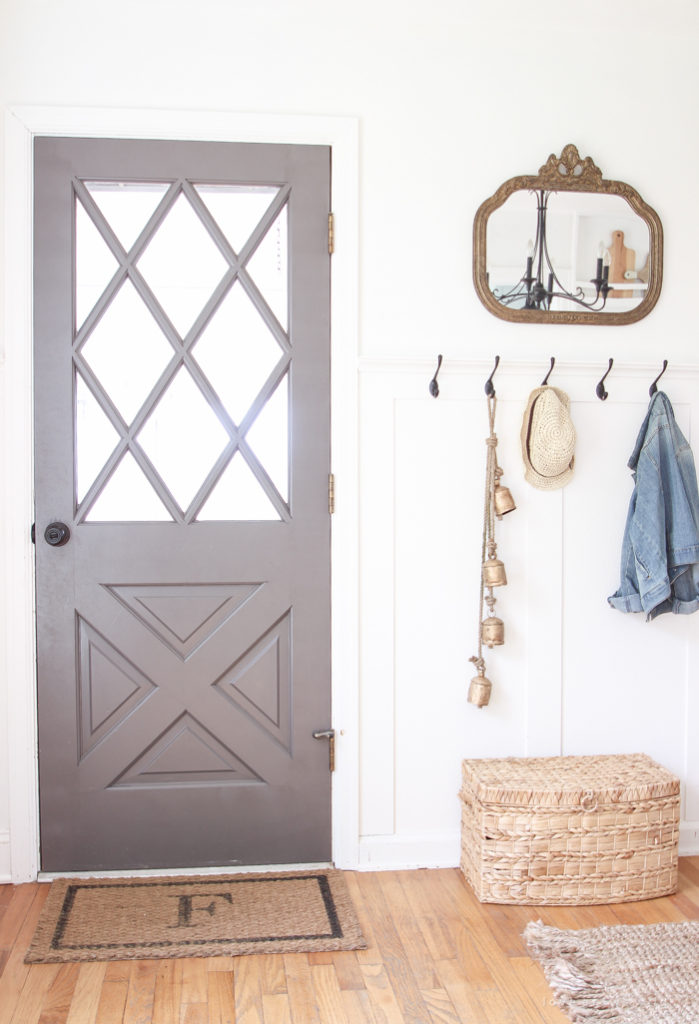 Installing hooks are a great way to keep everyday items up off the floor. Click HERE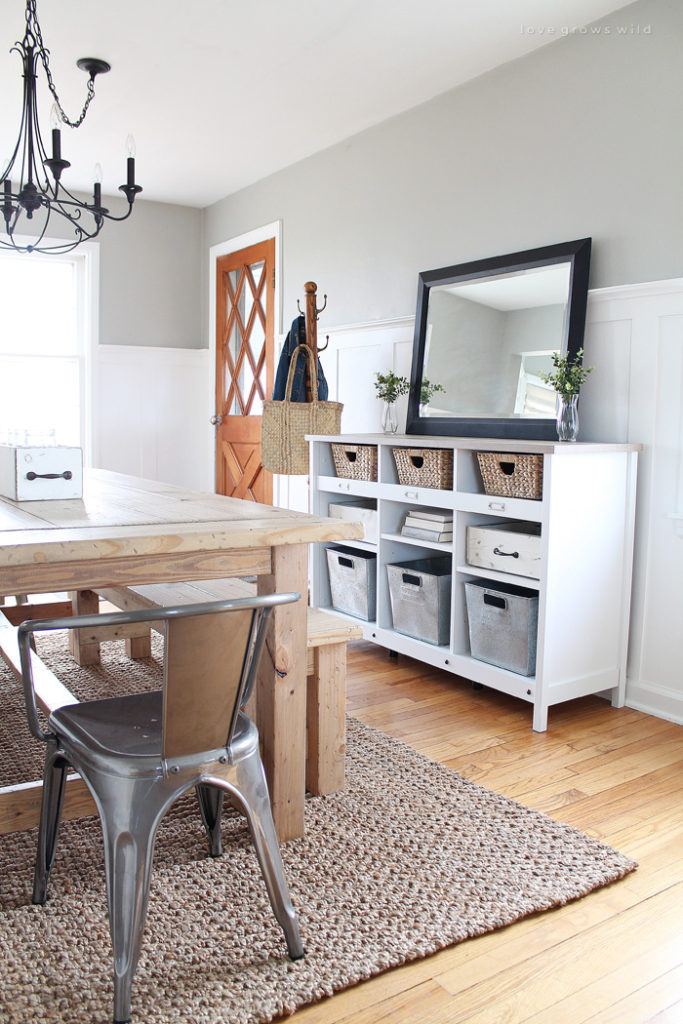 I love a good hall tree and the bins provide extra storage. Click HERE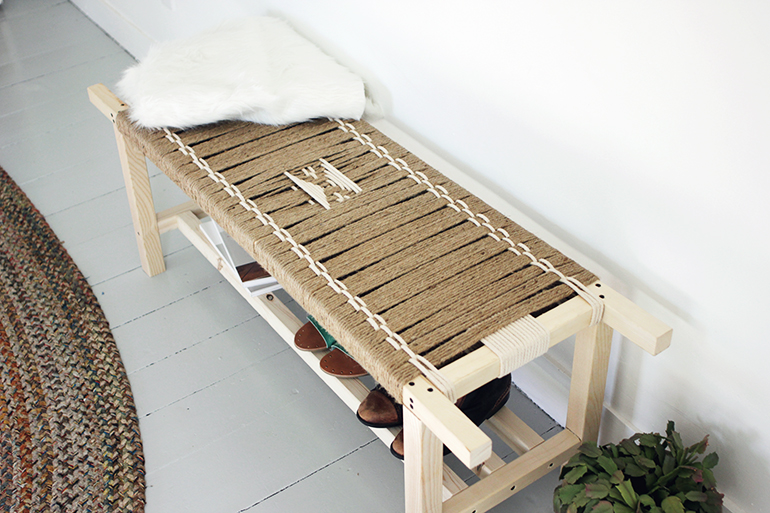 Make your own woven bench. Click HERE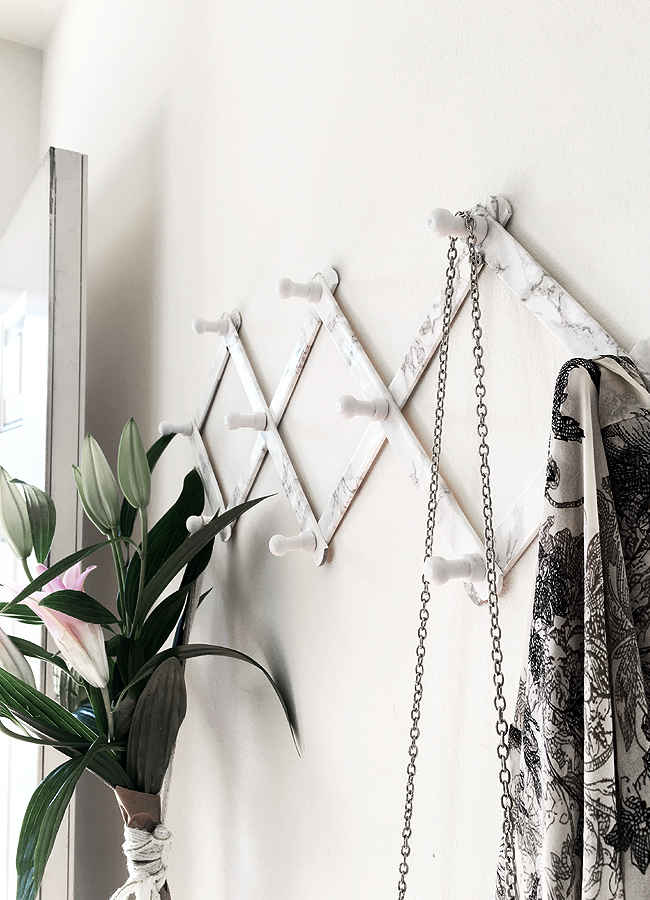 Make an accordion rack. Click HERE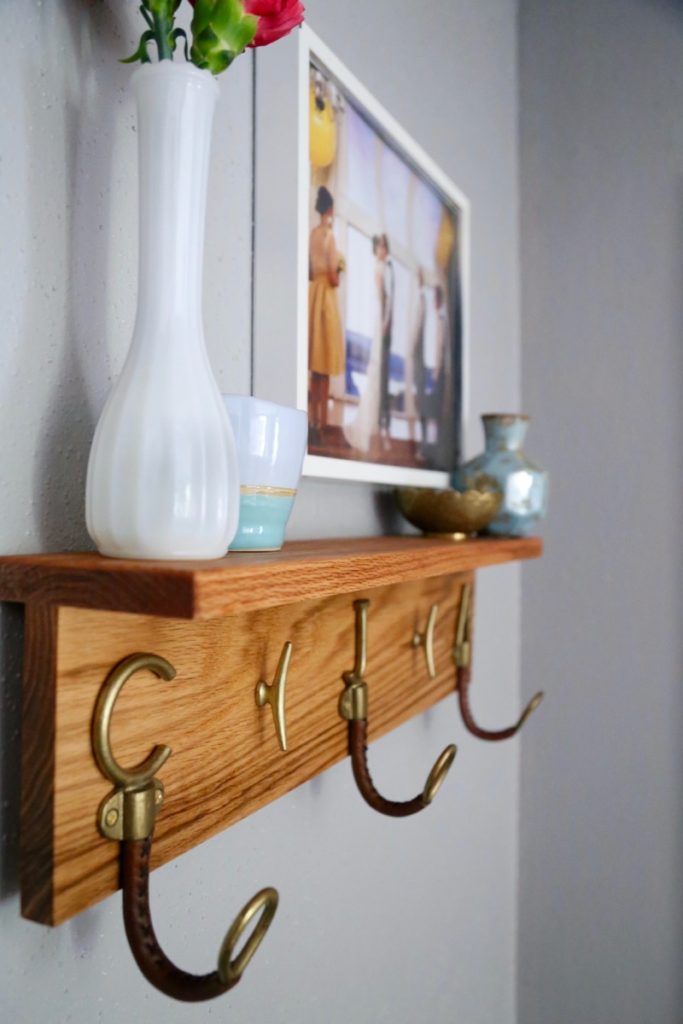 I love these personalize hooks! Click HERE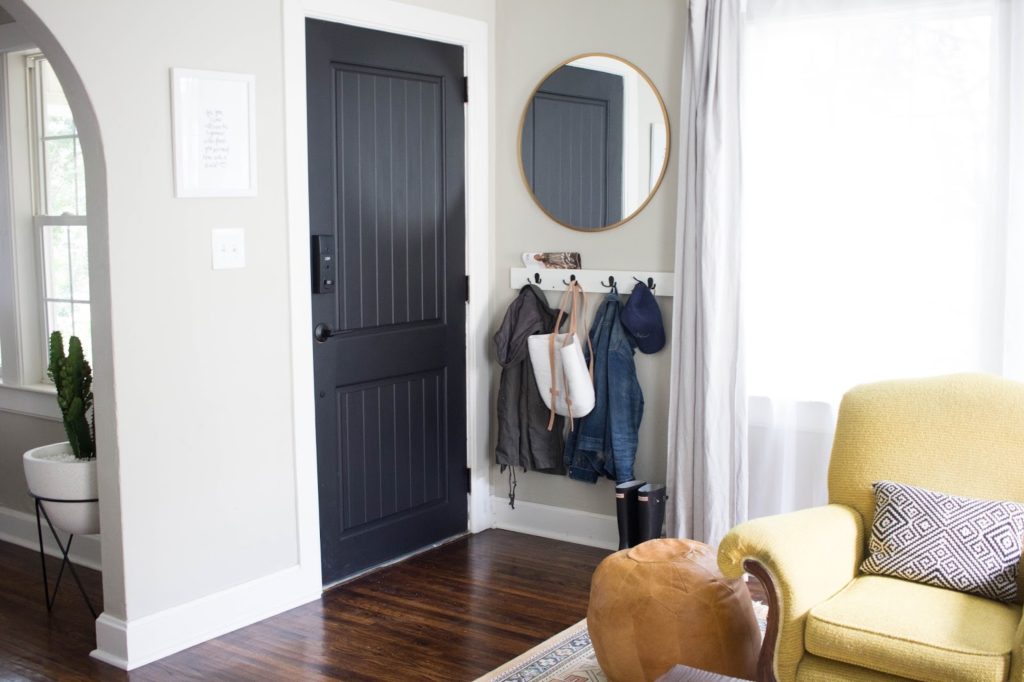 Look at this clever hook system that will even hold your mail! Click HERE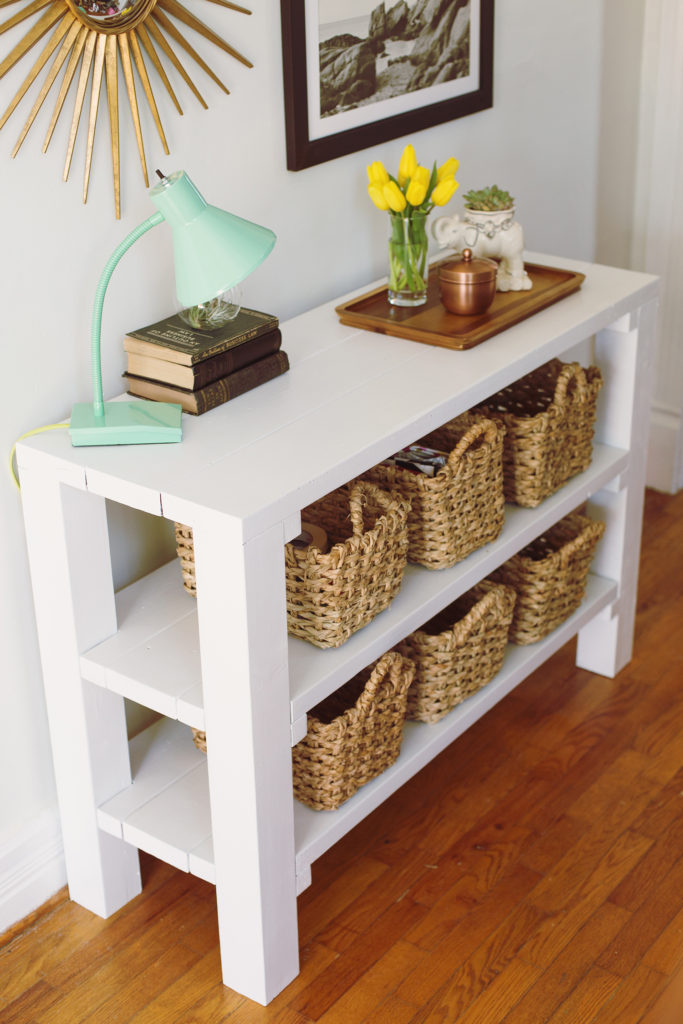 Build your own entry table. Click HERE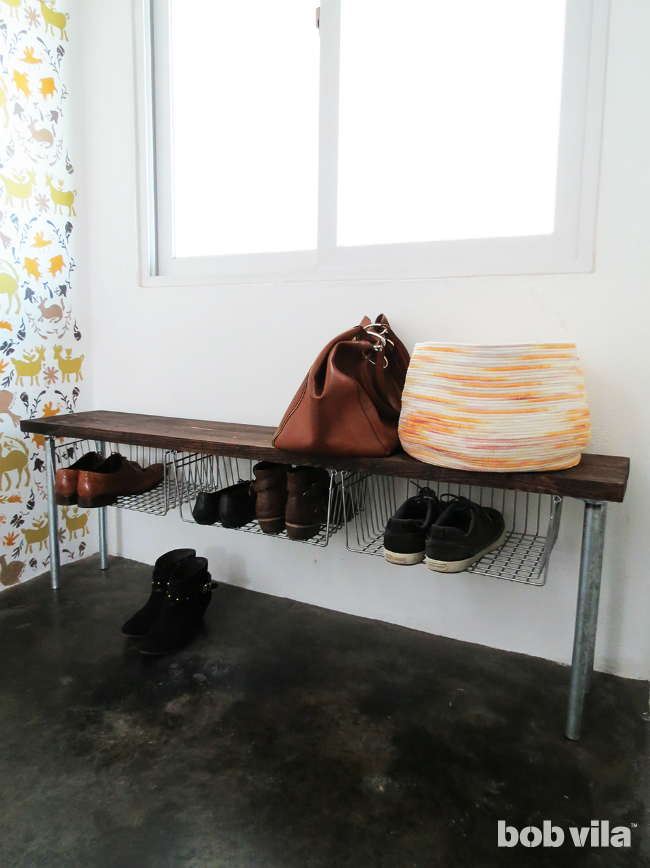 You could build this shoe bench. Click HERE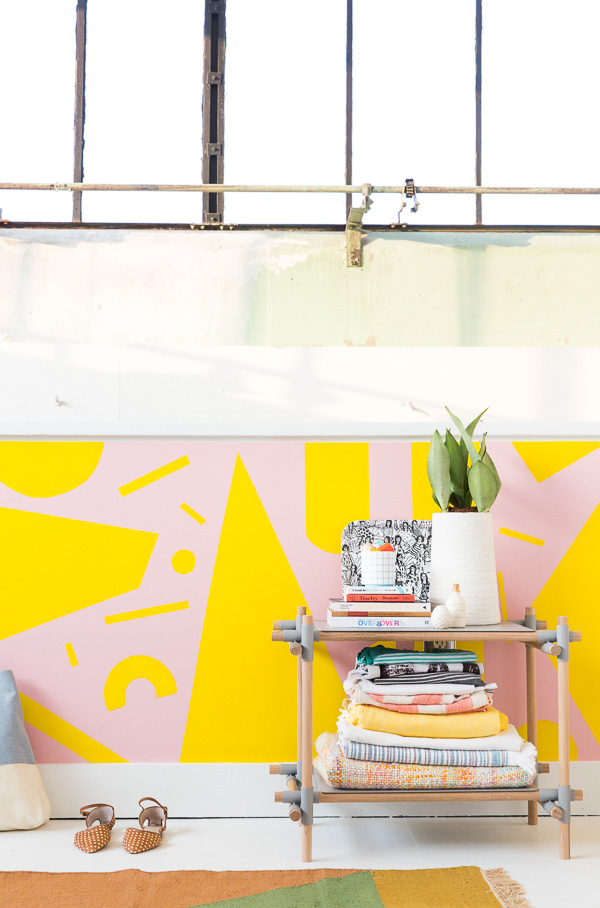 Create a fun mural! Click HERE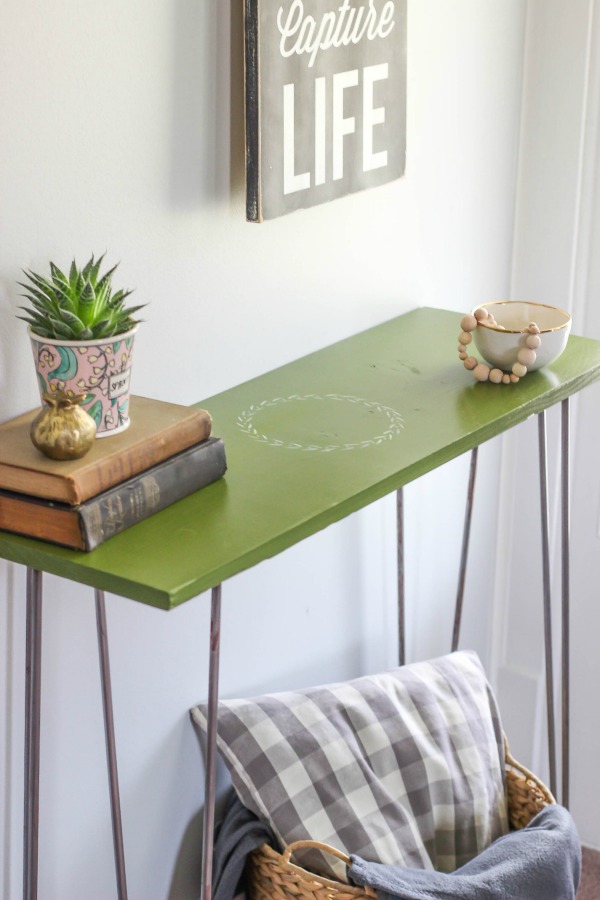 Make a hairpin table! Click HERE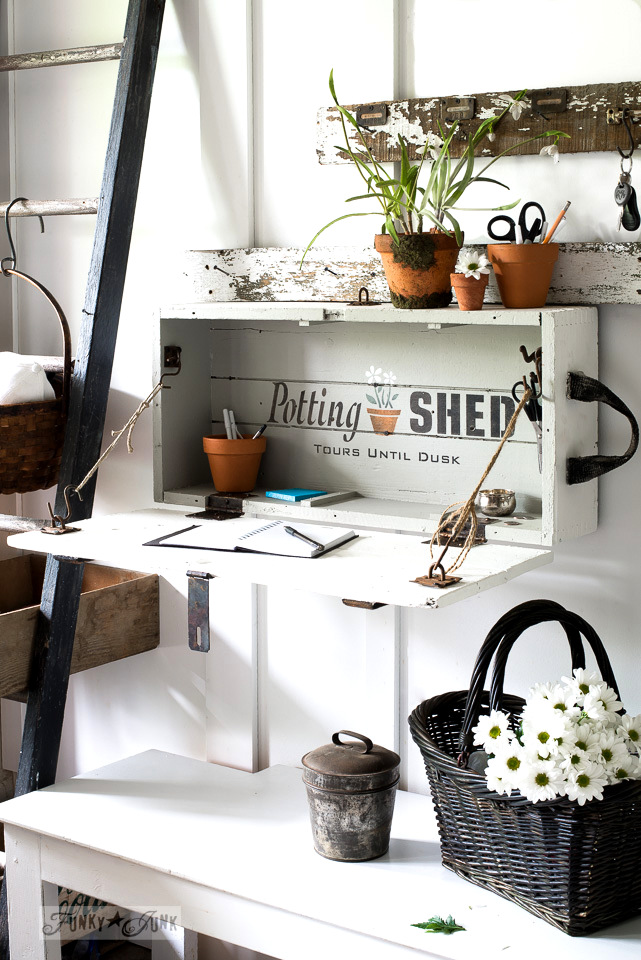 Transform a garden crate! Click HERE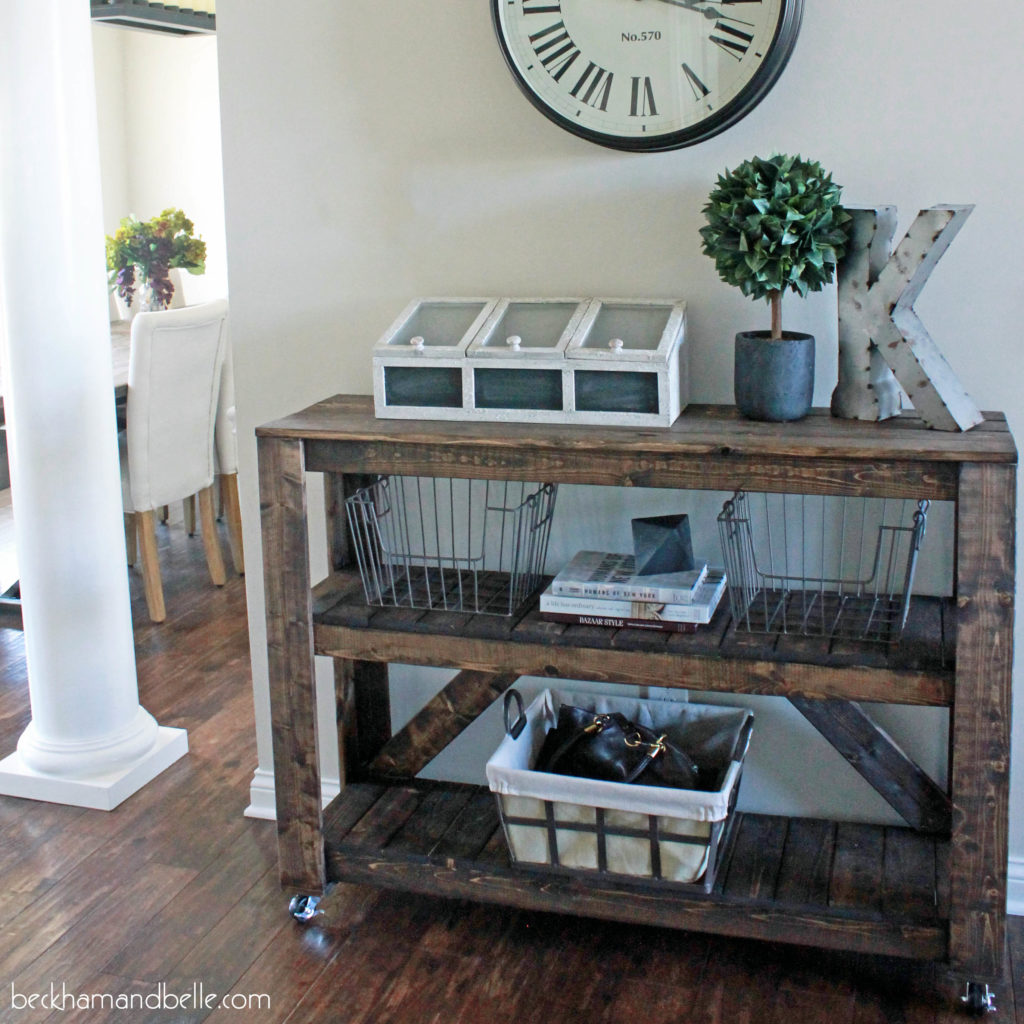 Make your own console table. Click HERE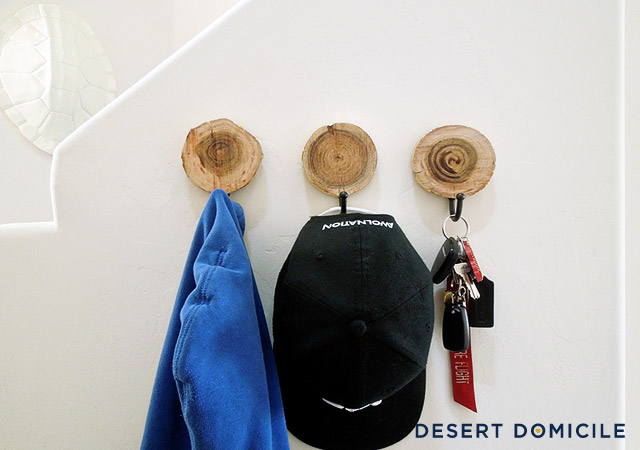 Make these gold leaf wood hangers. Click HERE
Make this antler hanger. Click HERE
Look at this mirror transformation! Click HERE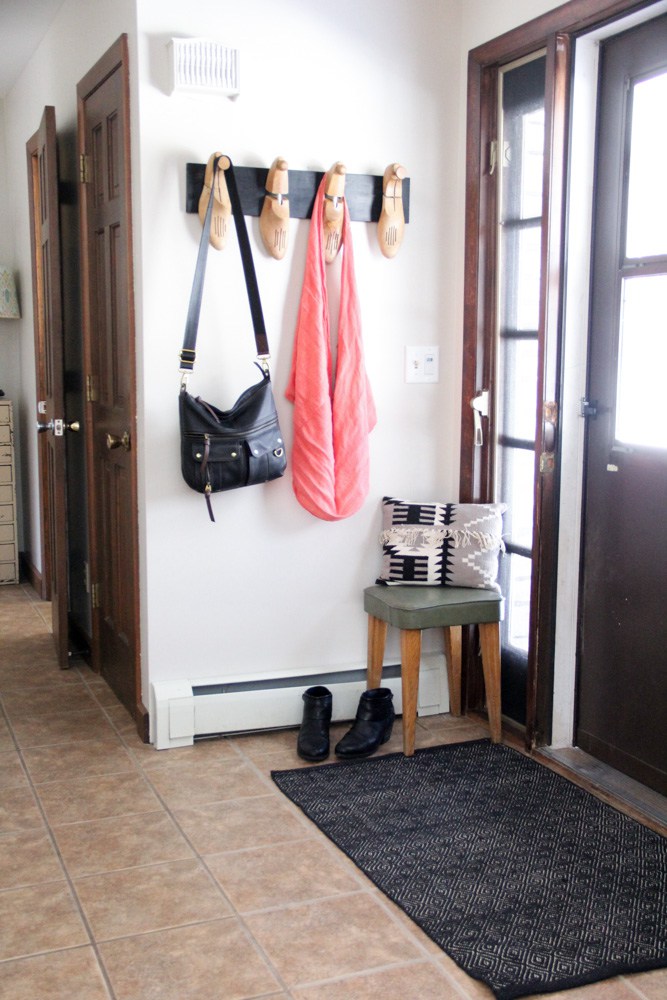 Use vintage shoe stretchers for this creative hook rack. Click HERE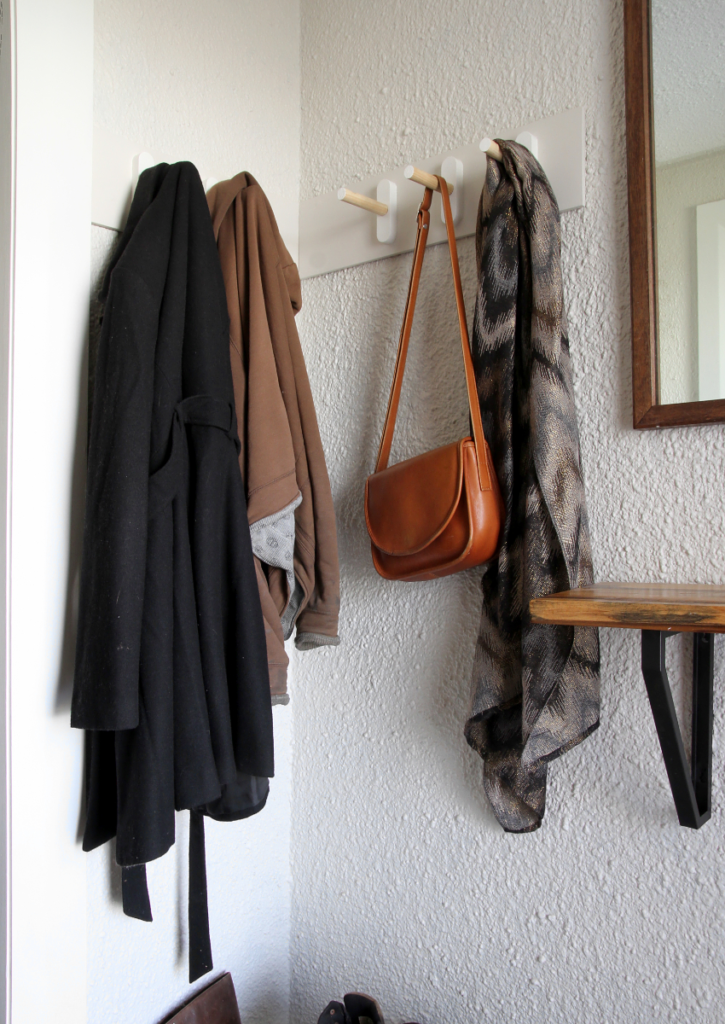 Make your own peg hooks. Click HERE
How do you keep your entry way organized? I will love to hear your tips and tricks!