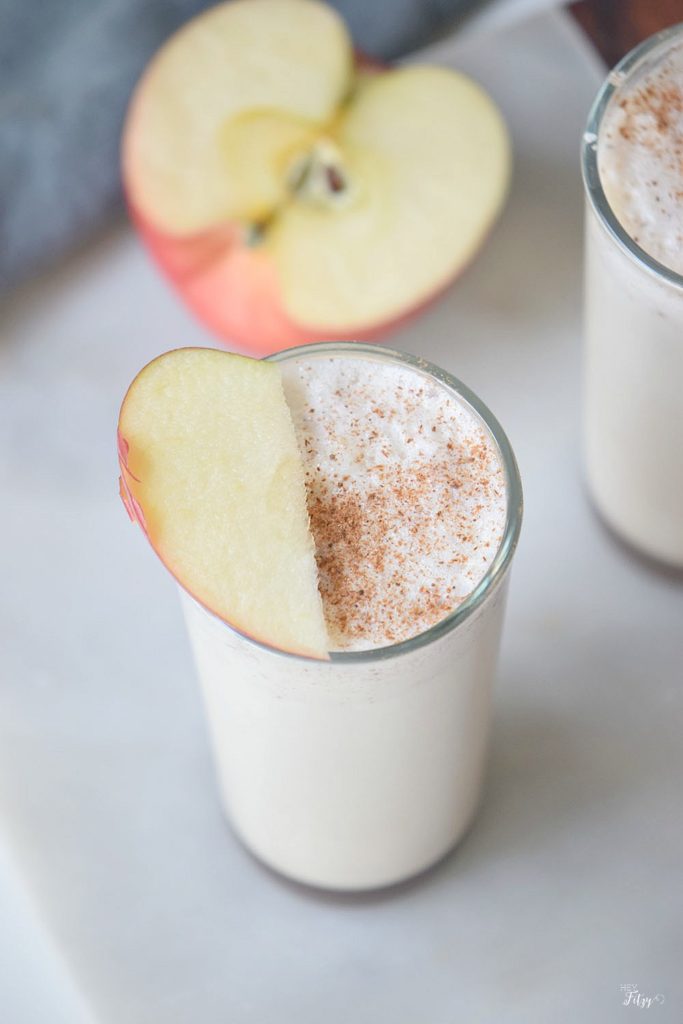 Do you have a sweet tooth? I sure do! Whether it's chocolate, pancakes or ce-cream, I love it all! Plus, with it being as simple as doing a quick search online into wholesale candy, for example, anyone with a sweet tooth will be able to buy so many sweets treats. For me, it doesn't really matter what it is…I just like a little something sweet now and then. But here is a little secret! As much as I love sweets, I always feel better indulging my sweet tooth when it includes something that might actually be good for me. Apples…check! Banana…check! Yogurt…check! See what I did there. I just satisfied my sweet tooth by adding some yummy healthy goodness in with it, always remember though, just because you're including healthy additions, these sweet treats can still be detrimental to your oral health if left unchecked. If you have a sweet tooth make sure to keep frequent appointments with your local surgery similar to this Dentist in Fairfax, for example. This yummy cinnamon apple pie smoothie is just what you need for a healthy sweet snack.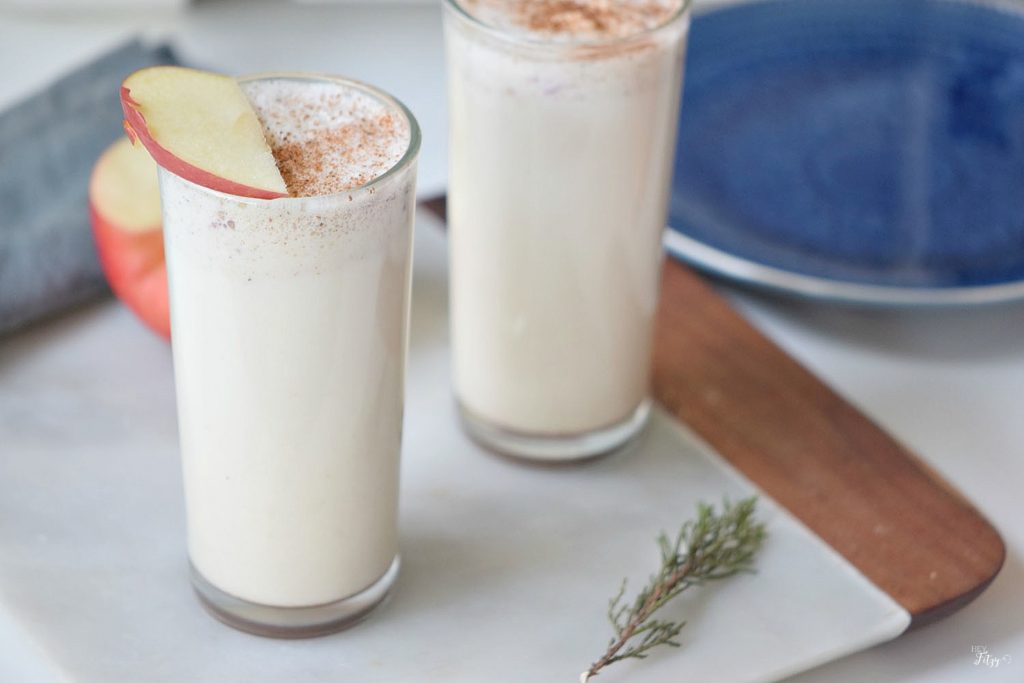 Now comes the fun part. Add a little ice cream and you have a special treat. These smoothies are easy to make and will really hit the spot.
Cinnamon Apple Pie Smoothie
Ingredients
4 Apples, peeled and cored
1 Banana, peeled
1 Cup greek yogurt
1 Cup milk
½ Cup vanilla ice cream
1 Tsp vanilla extract
1 Tsp allspice
3 Tbsps sugar
2 Tbsps ground cinnamon
2 Cups ice
½ Apple thinly sliced for garnish
Instructions
Slice the apples and banana and take to a blender.
Add the greek yogurt, milk, vanilla ice cream, vanilla, allspice, sugar, and ½ tbsp cinnamon. Blend until smooth.
Incorporate the ice and blend for 15 seconds.
Pour the smoothie into tall glasses.
Top with the remaining cinnamon and garnish with the apple slices.
Serve and enjoy.

Tips

Add some salted caramel drizzles if you are feeling extra indulgent.
7.8.1.2
46
https://heyfitzy.com/cinnamon-apple-pie-smoothie/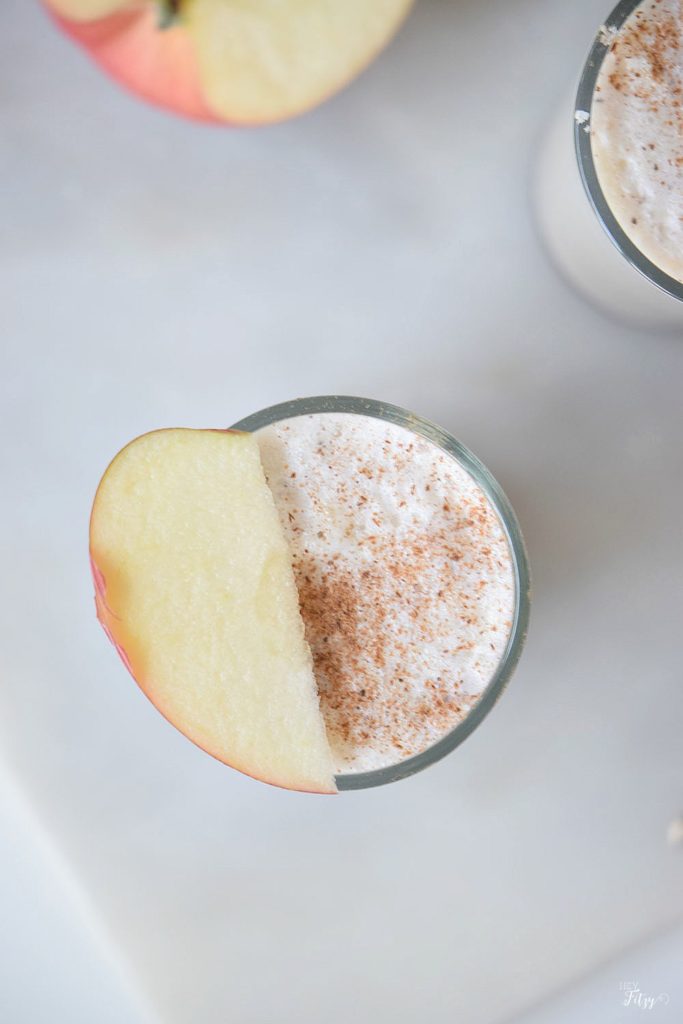 Doesn't it look yummy! Ice cream really makes everything better!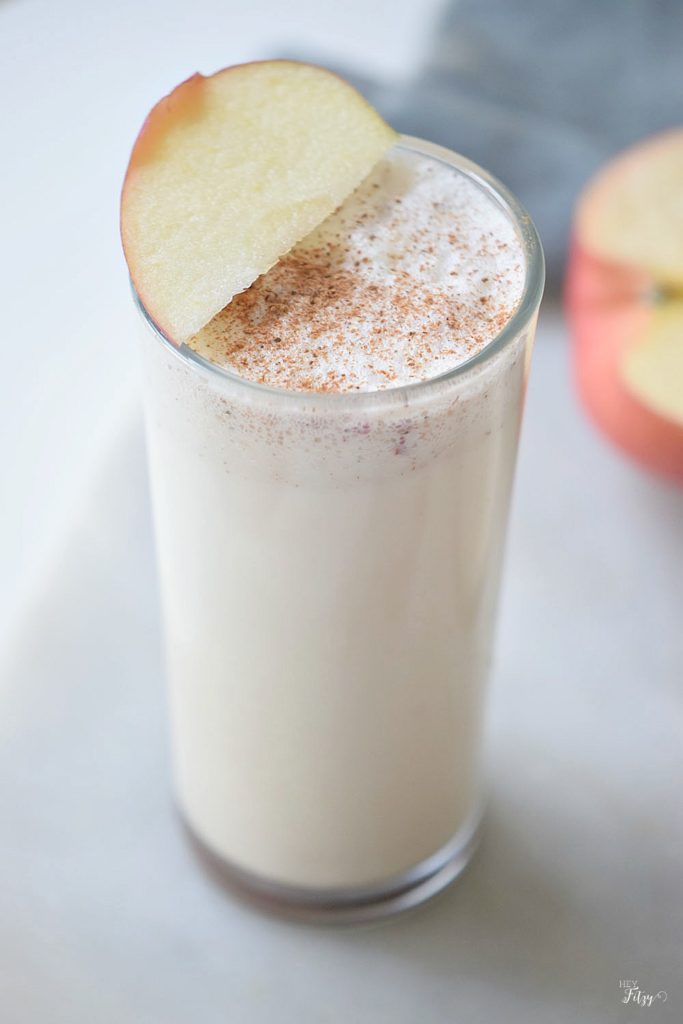 What do you do when the sweet tooth is really calling? Ever made an cinnamon apple pie smoothie? Give it a try!