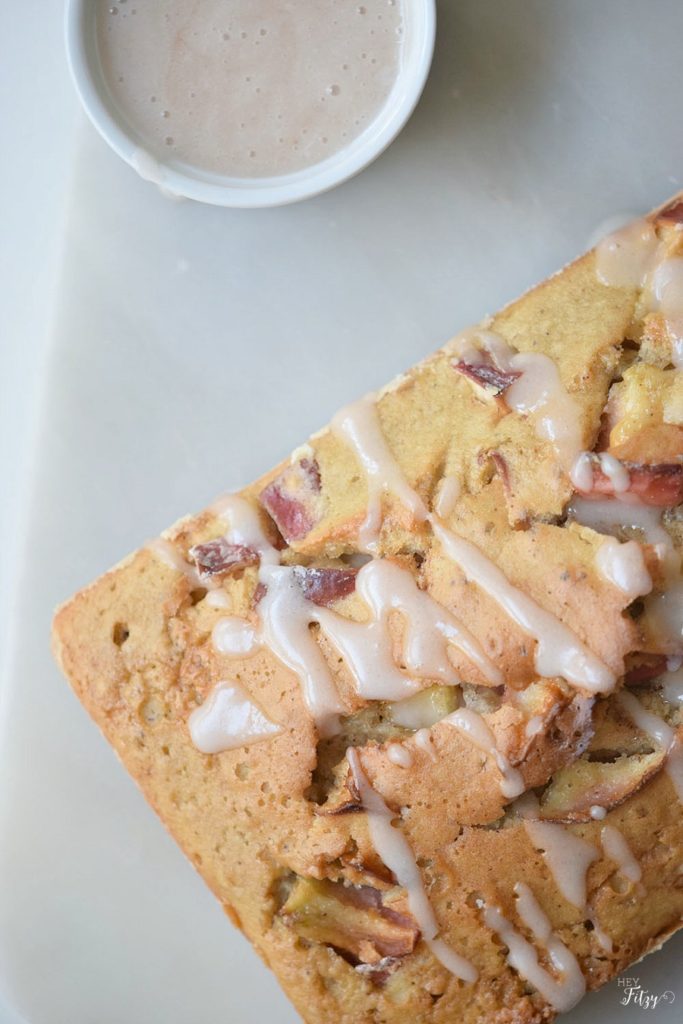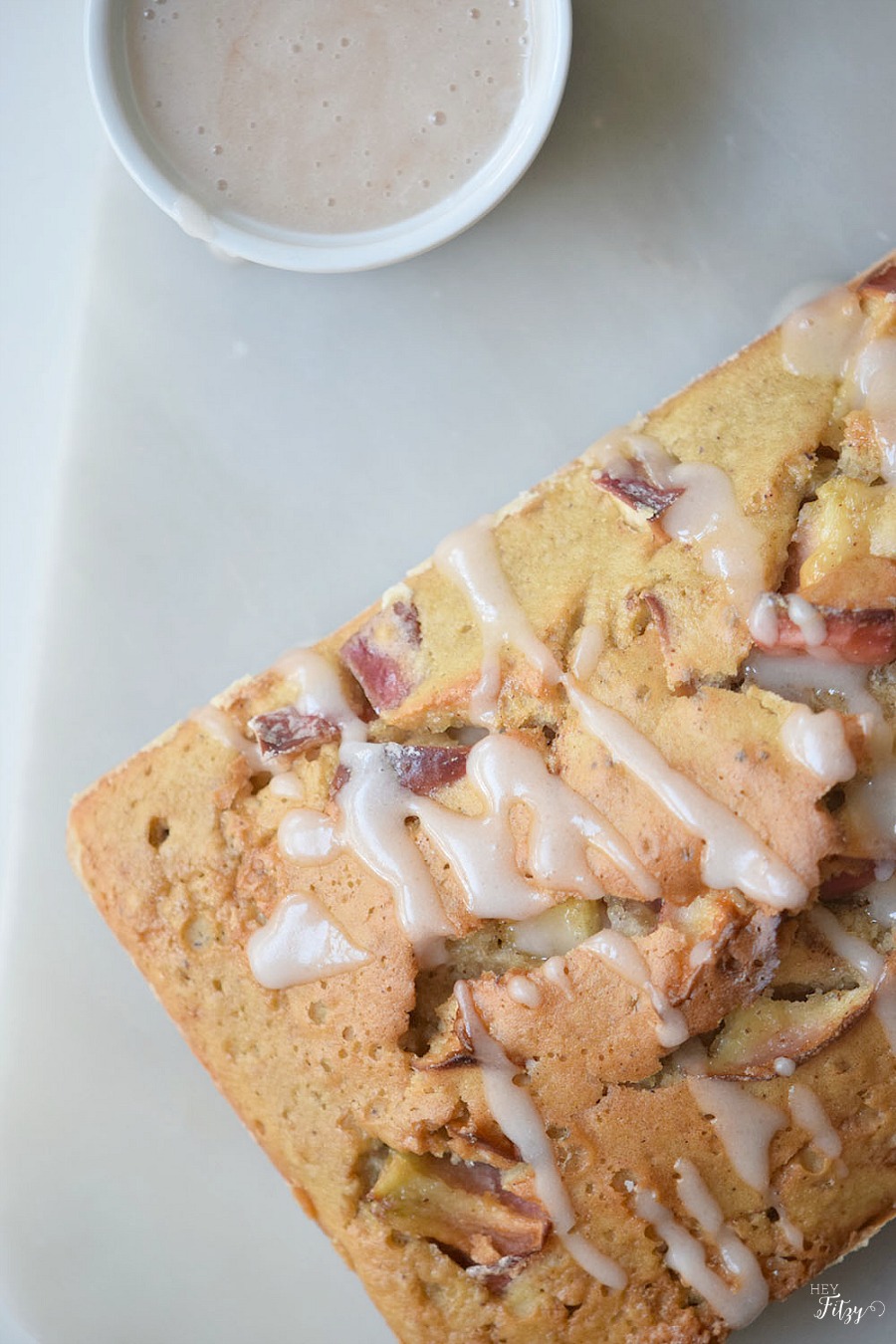 I am in the season of my life where we are just simply busy. Busy with work, busy with house stuff, and most importantly, busy with kid stuff. Every day brings a whole lot of coming and goings to work, school, and activities.  Shhh…I will tell you a little secret. I love it!  While I fall to bed every night simply exhausted, I feel extremely blessed for this time in my life and know that someday I will look back and miss it fondly!
So in this crazy time in my life, I love when I find a recipe that can do double duty. This delicious whole wheat apple pound cake is perfect for that little breakfast something you want in the morning or that after dinner treat you crave.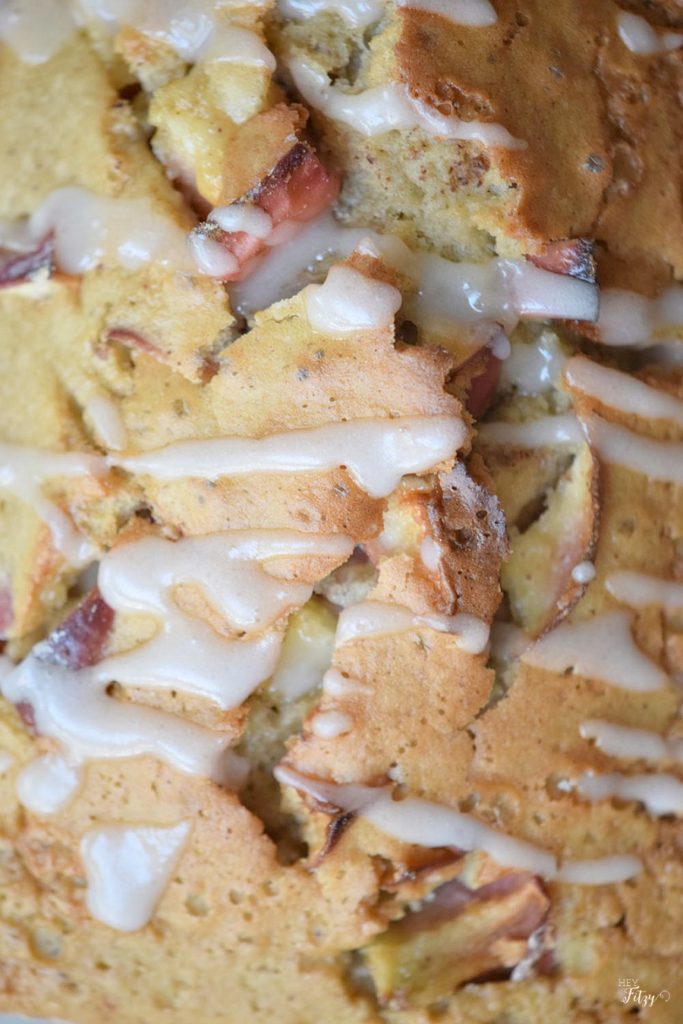 Just the perfect combination of apples, honey, and brown sugar! It is extra yummy when served warm!
Whole Wheat Apple Pound Cake
Ingredients
2 Large apples
2 Tbsps honey
1 Cups whole wheat flour
2 Tsps baking powder
1 Cup brown sugar
½ Cup milk
1 Cup butter
3 Eggs
1 Tsp nutmeg
1 Tsp cinnamon
½ Tbsp vanilla extract
Pinch of salt

Sugar Glaze

1 ½ Cups confectioners' sugar
1 ½ Tbsps milk
½ Tsps vanilla extract
2 Tbsps butter
Instructions
Preheat oven to 350F and prepare a baking dish with cooking spray.
Cut the apples into bite size pieces and place in a bowl, add the honey and the apple slices. Set aside.
Use a stand mixer to combine the sugar and butter.
While mixing, add the eggs one at a time.
Add the flour, baking powder, nutmeg, cinnamon, salt, milk, eggs, and vanilla. Mix until thick.
Incorporate the apples, and gently mix.
Pour the batter into the baking dish.
Take to the oven and bake for 35 – 40 minutes or until well done.
Remove from the oven.
Drizzle with the sugar glaze.
Serve and enjoy.

Tips

For a crunchy texture incorporate some nuts into the batter.

Sugar Glaze

Whip butter until soft.

Add milk, vanilla extract, and sugar until smooth.
7.8.1.2
47
https://heyfitzy.com/whole-wheat-apple-pound-cake/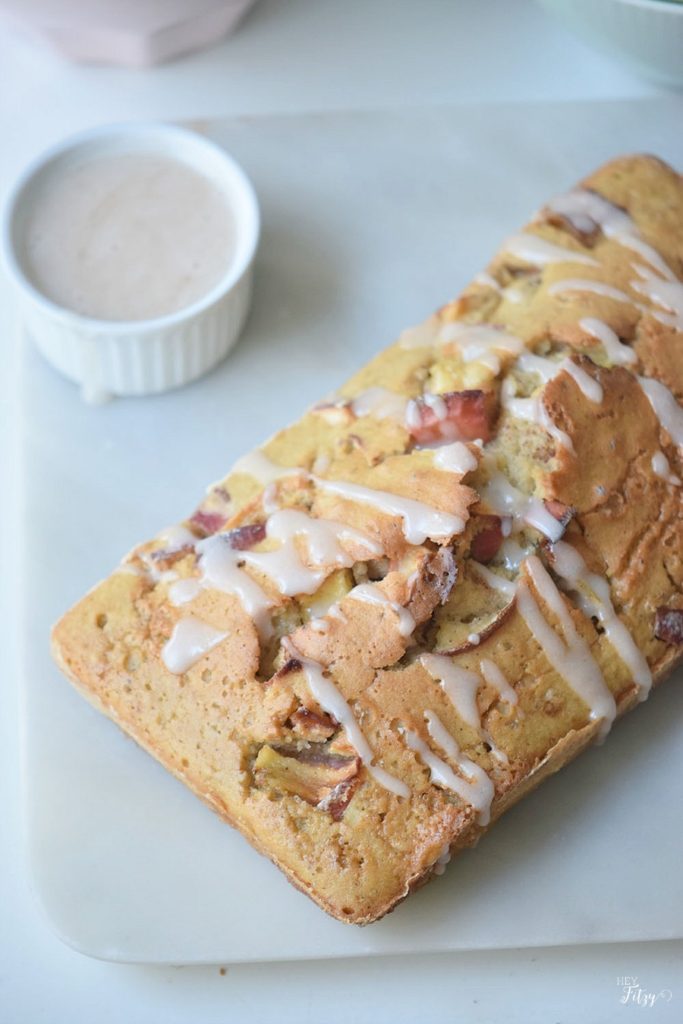 I have to admit this little pound cake doesn't last long at my house. With 3 hungry kids, they will gobble it up in no time!
What is your favorite go-to pound cake? Please share. I would love to hear about your recipe!
Here are some other  Hey Fitzy recipes you might enjoy!
Peach and Blueberry Pound Cake