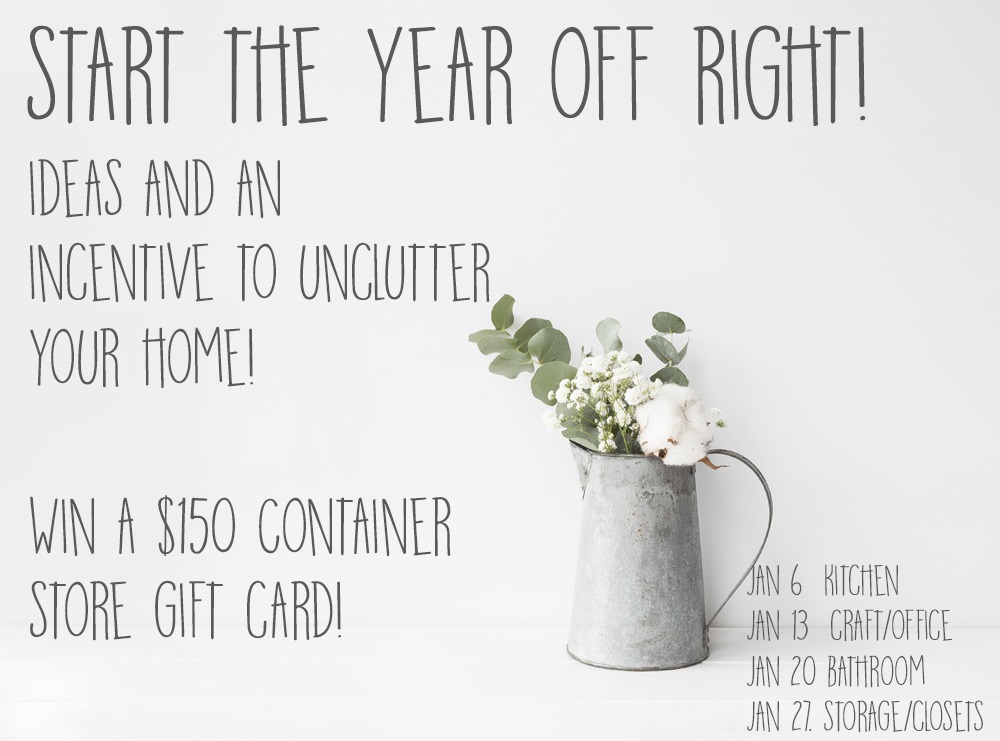 A Home To Grow Old In | Hey Fitzy | Nourish and Nestle | Sweet Parrish Place
Paint Yourself A Smile | The Red Painted Cottage | Savvy Apron | The Aspiring Home |
Can you believe we are already in week 4 of our declutter and organization challenge? How do you feel? Were you able to tackle some of those difficult areas in your home? Some find it useful to use services similar to storage Cooper City FL to give them some breathing room when organising their clutter. In fact not only just it help you relieve your house from clutter, but some provide storage options for vehicles, boats, and you can even use them for business storage. Take Wildhorse Self Storage for example, these come as a saviour for mess and clutter! However, today my lovely friends from No Place Like Home will be providing all the inspiration you need for your storage and closet spaces. Click on their link above.
Are you feeling motivated yet? Follow the links below to see more organization inspiration.
Week One Challenge- Kitchen Click Here
Week Two Challenge- Craft / Office Space Click Here
Week Three Challenge- Bathrooms Click Here
20 Smart Organizing Ideas for your Kitchen Click Here
20 Creative Ideas to Organize your Pantry Click Here
Once you've worked through all of this, you should be on the home stretch! If you have any outdoor areas, tackle these next. Some of the worst hoarding often takes place in the garage and shed, so it might take some time to sort. You may find that you need to look into cheap skip bins sydney has to offer, or indeed those on offer in your local area, if you've got a lot of garbage to get rid of. The effort will be worth it though! The garage and shed also usually contain dangerous items such as fuel, fertiliser and paint, so if you're not storing them properly, it's time to get busy! Luckily, there are ready-made storage solutions for dangerous items available at places like Storemasta – visit website to take a look.
Have you entered to win the gift card yet? As previously mentioned, the gals from No Place Like Home are hoping to motivate you to declutter your home with the opportunity to win a $150 gift card from The Container Store. You have multiple opportunities to enter the giveaway:
2) Each week submit a photo of a declutter challenge or success to the inlinkz below. (If you are not linking from a webpage and are just uploading an image from your computer, click on option 3 in the inlinkz box that says 'Image URL' and add your image from your computer. This link (http://blog.inlinkz.com/2010/07/adding-images-to-linkup/ ) helps explain that further.)
Link Party Guidelines:
1. Please only link up posts that are kitchen decluttering/organizing related.
2. Please only link up your original work.
3. Please only post something that you have not posted before during this 4 week challenge.
4. Please go to the original post before you pin something.
5. By linking up to this party, you are giving the ladies of No Place Like Home permission to share your pictures on social media or our blogs at any time in the future. Of course there will be a link back to your original post.
For more inspiration, you can click on each blog listed below to see what all my friends at No Place Like Home are doing to declutter and organize their spaces. What was your favorite part of this challenge?
A Home To Grow Old In | Hey Fitzy | Nourish and Nestle | Sweet Parrish Place
Paint Yourself A Smile | The Red Painted Cottage | Savvy Apron | The Aspiring Home |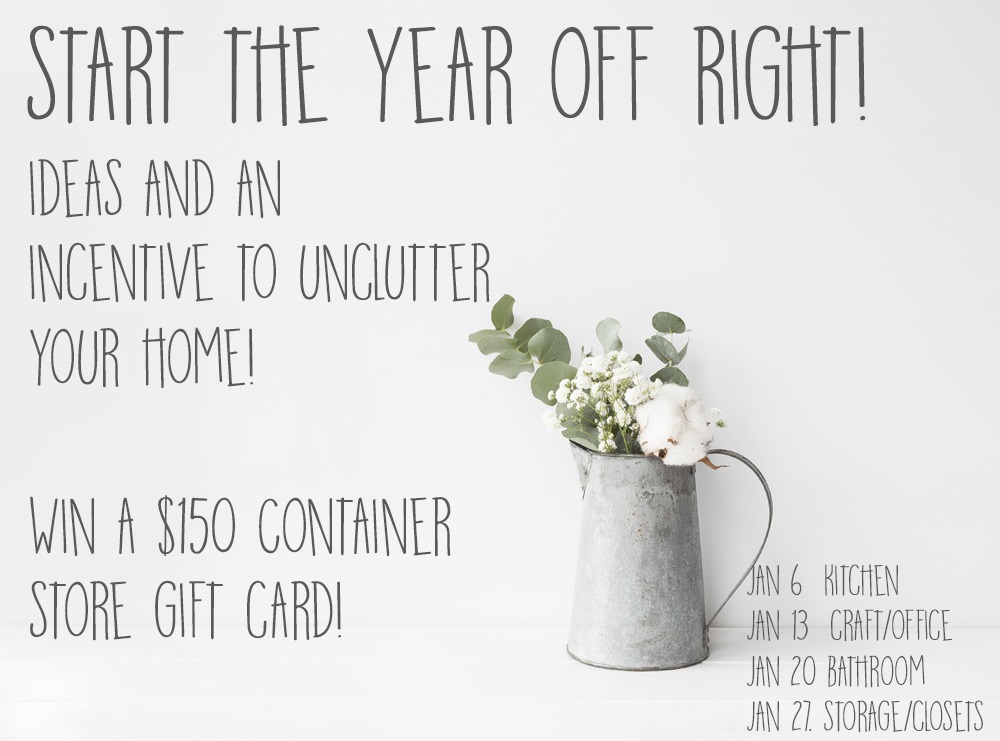 SaveSave
SaveSave