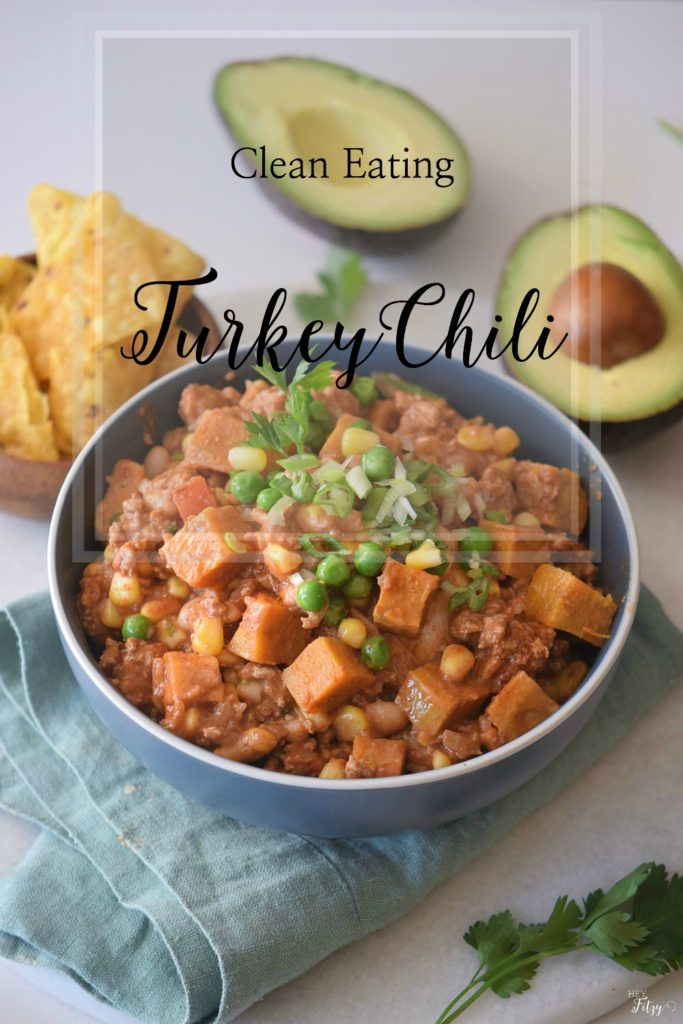 We try…we really try…to eat healthier that is. With a family of six, it can be so easy to fall back into old habits when we are pressed for time or just can't come up with something new. But food allergies and sensitivities wreak havoc on too many tummies in our home not to eat as best we can. Ultimately someone pays the price with an upset tummy or skin rash if we give into old habits and don't eat clean. At this point, I think our family may benefit a little by food intolerance testing each and every one of us, so we know who can eat what without having any problems in the coming days.
Although sometimes, even that may not work. For instance, fish from contaminated water may have a higher level of mercury, and when consumed, can cause adverse effects for people, including skin irritation, rashes, headache, nausea, tremors, body imbalance, etc. In such situations, it could be beneficial to undergo a quicksilver mercury test (or other similar tests), which could detect the issue and provide you with the necessary treatment.
With the temperatures dropping outside we are looking for warm foods that feel good to the belly. This clean version of chili hits the spot. It provides a great source of protein with just the right ingredients. I've noticed that many members of our family are experimenting with working out at the gym and they've been consuming the likes of this power life high impact plant protein so I'm more than happy to include some more protein in our diets too! Maybe, I am also somewhat inclined towards protein-rich foods. My tendency to crave protein-rich foods may be a sign I need to start hitting the gym and maintaining a healthy diet. Additionally, I can include nutrient shakes like Proplant Complete Shake or a similar drink with essential nutrients to supplement my diet if necessary.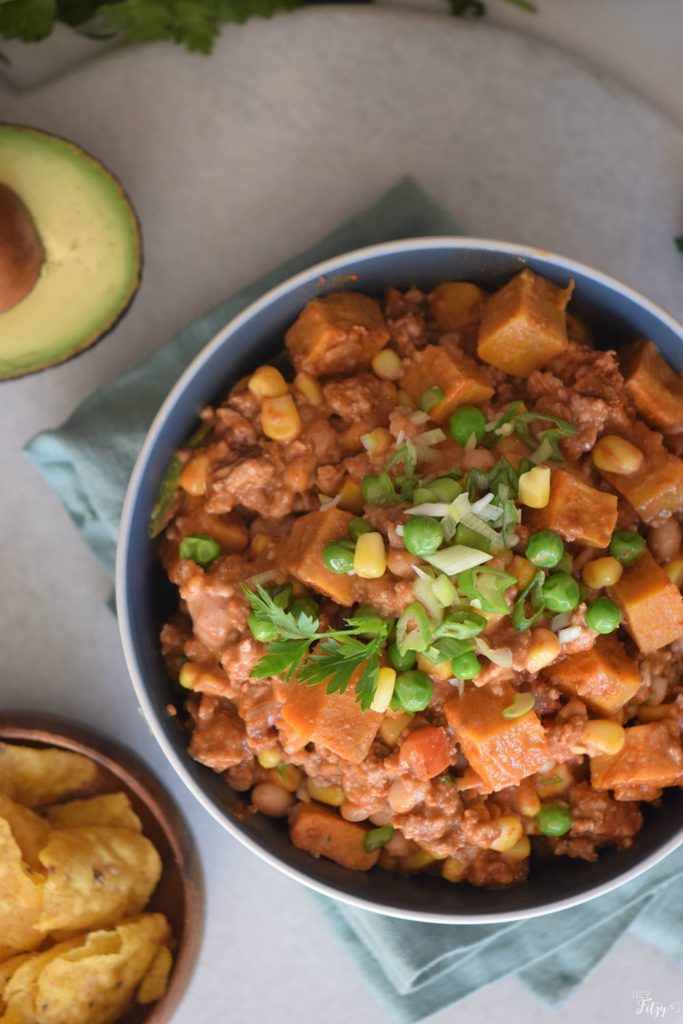 Coming back, this recipe can be altered to accommodate your family's preferences. Don't like peas…leave them out. Don't like corn…leave it out. It will be just as yummy!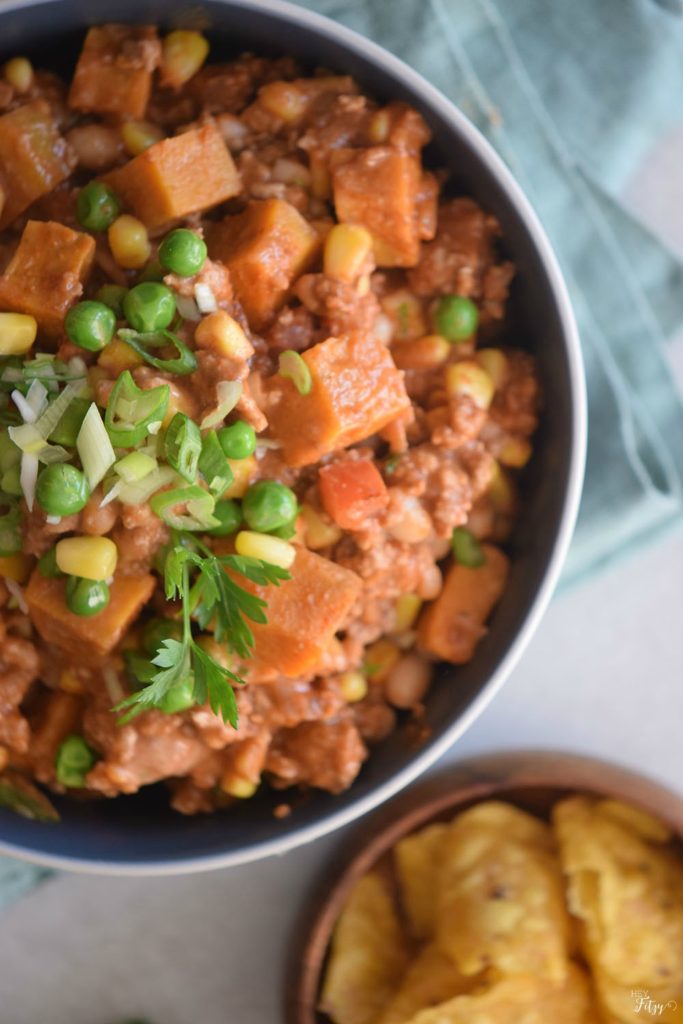 This recipe can be made ahead of time and warmed up on those busy nights when you are scrambling to get out the door to activities.
Ingredients
1 Tbsp olive oil
1/2 Cup corn
1 lb ground turkey
1/2 Cup pinto beans
1 Tbsp chili powder
1 Tsp garlic powder
1 Tsp salt
1 Tsp pepper
1/2 Cup frozen peas
Cilantro to garnish
Instructions
Heat oil in a medium saucepan on medium heat.
Add in the corn and cook until kernels start to brown but do not burn.
In a separate saucepan cook the turkey.
Transfer ground turkey to the other saucepan.
Add in the beans then add in all the seasonings.
Stir and cook for 20 minutes.
Add in the peas and cover with lid to let steam.
Mix everything together and serve.
Add sweet potatoes, corn, peas, and cilantro on top to garnish.

Tips

Add 4 or 5 dashes of mild hot sauce for extra seasoning.
7.8.1.2
35
https://heyfitzy.com/clean-eating-turkey-chili/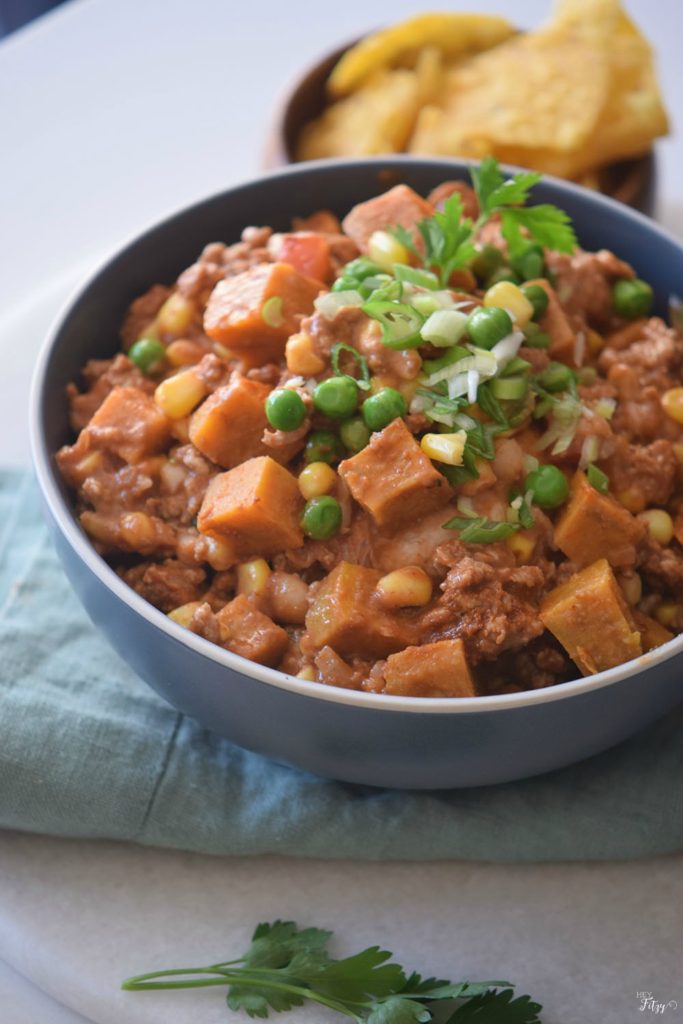 What is your favorite meal when the temperatures cool off?