I have mentioned several times how crazy our evenings are. With three busy kids still at home, our evenings are filled with church, sports, music lessons, and homework during the week.  With that in mind, I don't have time to stress over time in the kitchen. Meals have to be fast, easy, and prepped ahead of time.  Well, mornings really are no different. Our kids are currently in elementary, middle, and high school. With this comes three different start times and three different times each kiddo has to get out the door. So…breakfast has to be quick and easy as well.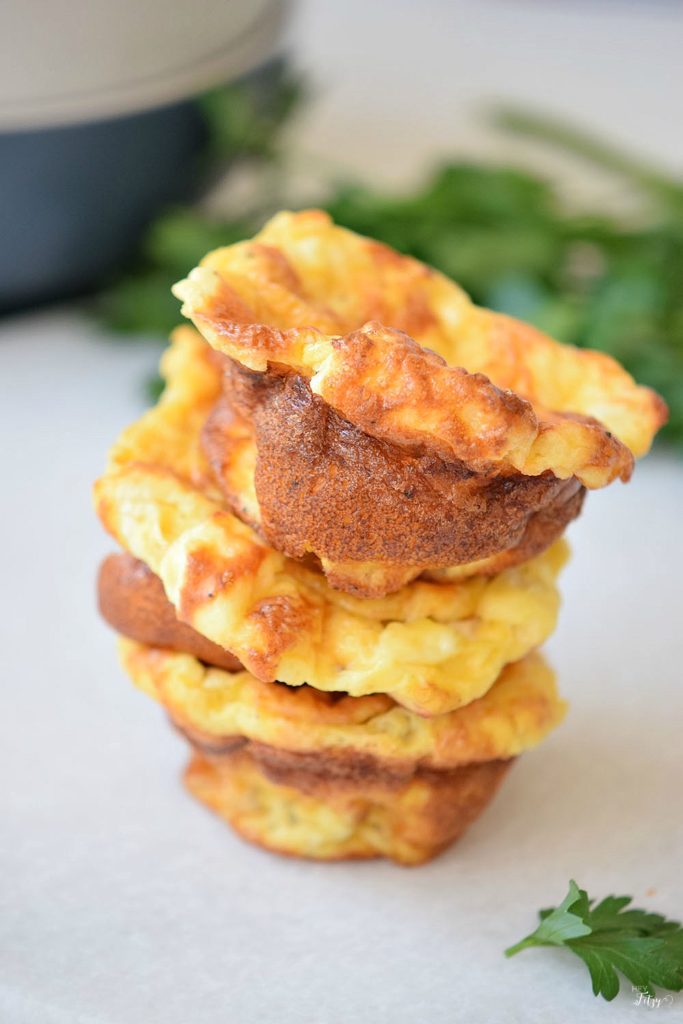 I like to create these yummy cream cheese egg cups. They can be made ahead of time and stored in the refrigerator all week. Normally I will whip up a batch on Sunday evening so the kids can enjoy them during the week. It takes just a few moments to warm them up and the kids can be out the door in no time.
Ingredients
6 oz. cream cheese, softened
1 Onion, minced
1 Cup milk
6 Eggs
1 Cup cheddar cheese
¼ Cup melted butter
Parsley leaves, for garnish
Instructions
Preheat oven to 350F.
Spray cooking spray over a muffin tray.
In a bowl add the cream cheese and onion. Use a spatula to combine.
Incorporate the milk, eggs, cheddar cheese, and butter. Stir until uniform.
Pour the mix into the muffin tray, place in the oven, and bake for 15 minutes or until done.
Remove from the oven and garnish with the parsley.
Serve and enjoy.

Tips

Incorporate any leftovers into the mix
7.8.1.2
41
https://heyfitzy.com/cream-cheese-egg-cups/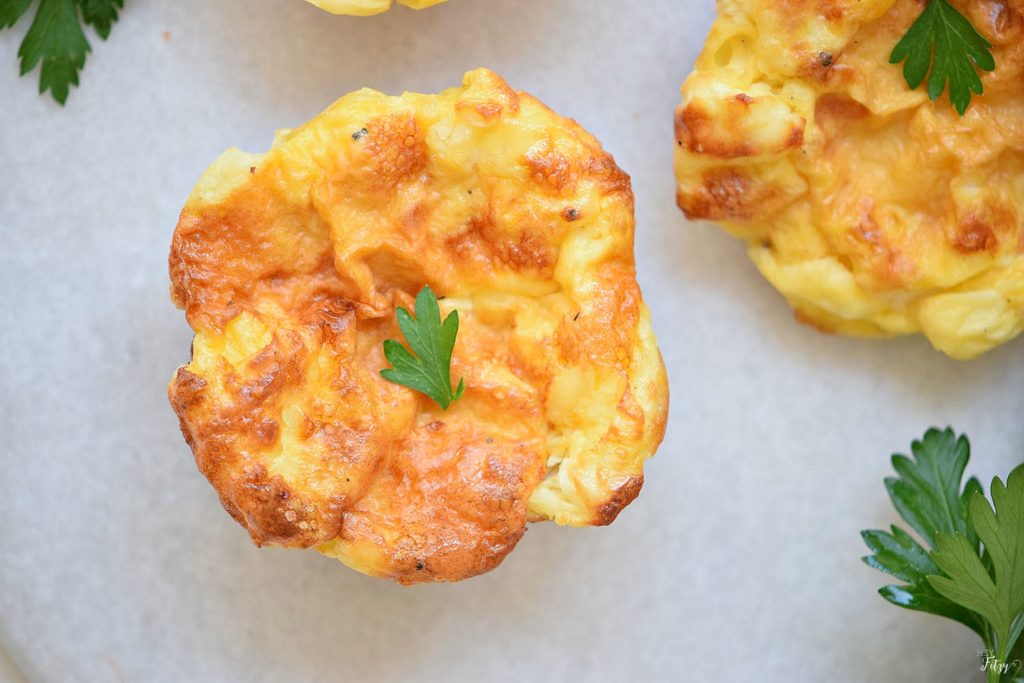 When the kids grab an egg cup in the morning, I feel like they got a good breakfast and a healthy start to their day. 🙂 Now that's a win-win!
What is your go-to breakfast food for those busy mornings?